You know how I'm crazy about Christmas.Well, I'm especially crazy about the Christmas tree. I'm pretty pleased that I have persuaded David to have the tree up in July  and  December. It makes sense because it's just twice as nice.
I have always loved to put the tree up early at Yuletide. I love the value added-ness of it so much. It seems a travesty to put it up for just a week or two. I like the value and benefit of  it being a long term fixture in the living room. As a rule, we always put our tree up on the 1st December or the weekend preceding it, but this year it was different. I just could not wait. Our tree was up and about on 23 November, at this rate,  it will probably be out in October next year!
The tree looks totally awesome and I love it. When I look at it, my eyes twinkle as much as the lights strung upon it. Sometimes I think I'm a small child trapped in an adult's body – when I look at the tree, the magic of Christmas is still as real as it was when I was small.
Our tree has circumnavigated the globe, you know! I wrote about that here. However, the tree isn't the only well travelled member of our family. Our honeymoon in 2007 was pretty epic, it lasted four months and crossed 3 continents. Sometime during this trip we developed a penchant for other country's Christmas decorations and  we accumulated quite a collection. We've been adding to it ever since.
Here are my top 5.
1. Ndebele Doll from South Africa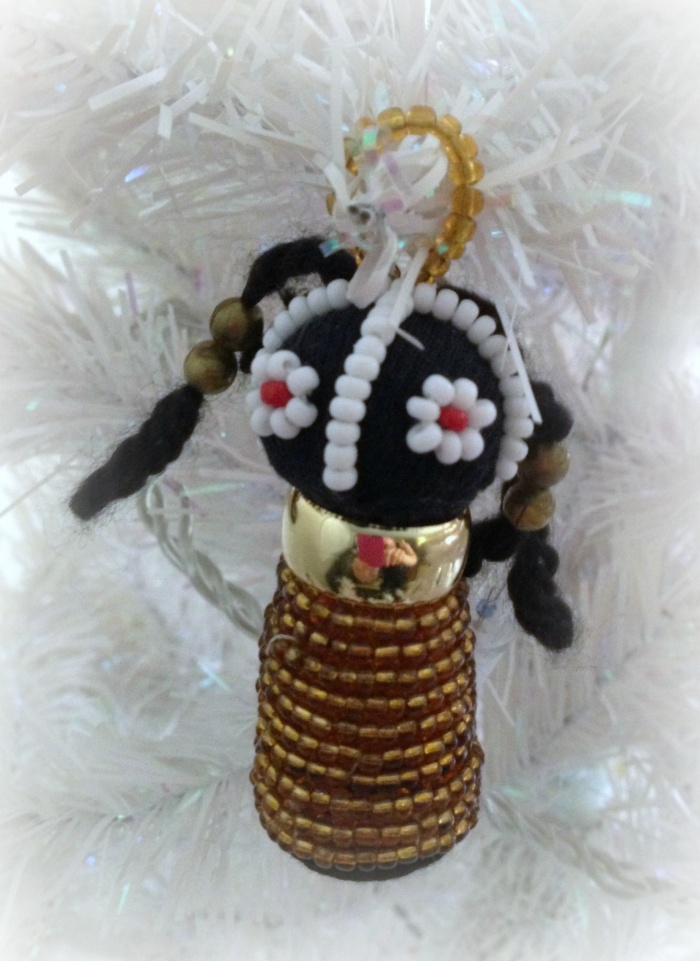 This was the first stop on honeymoon and the first time I returned to the city I was born. I fell in love with her at first sight.
2. The Lone Star from Texas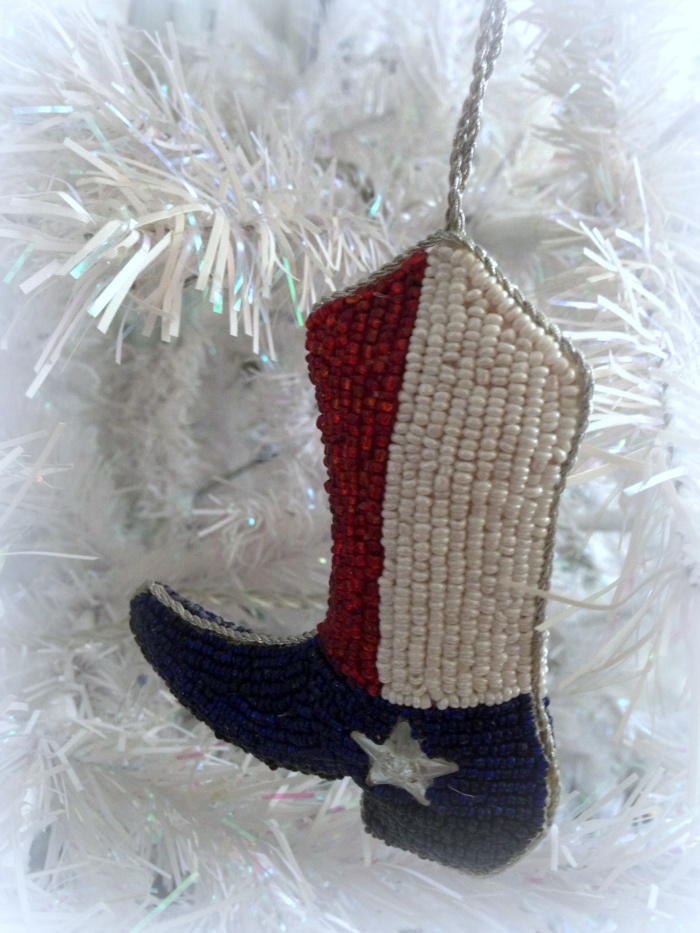 We had an awesome time at The Alamo. It's true what they say, "everything's bigger in Texas! " (Even the Christmas decorations!)
3. Minnie and Mickey from Disneyworld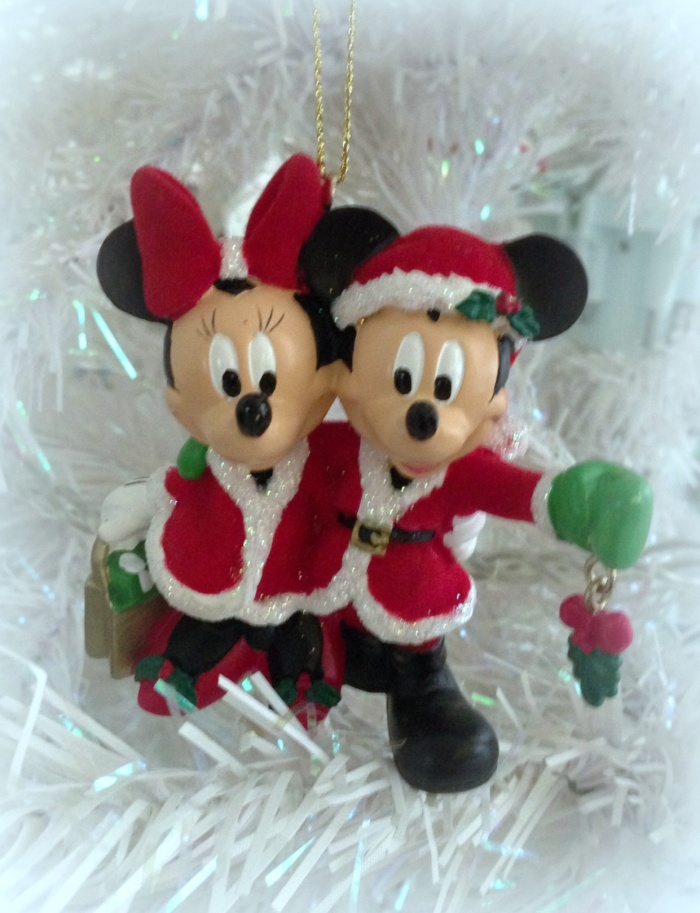 Disneyworld was one of the highlights of the honeymoon and this decoration is one of my favourites on the tree.
4. Starfish Santa from Hawaii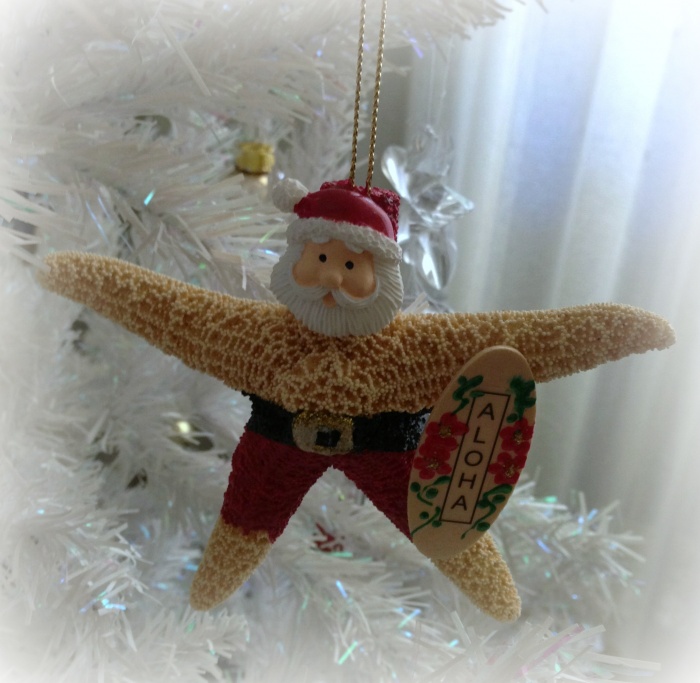 We fell in love with the island of Maui and fell in love with this Santa. He's super fragile, I still can't believe he got home in one piece!
5. Roo from Australia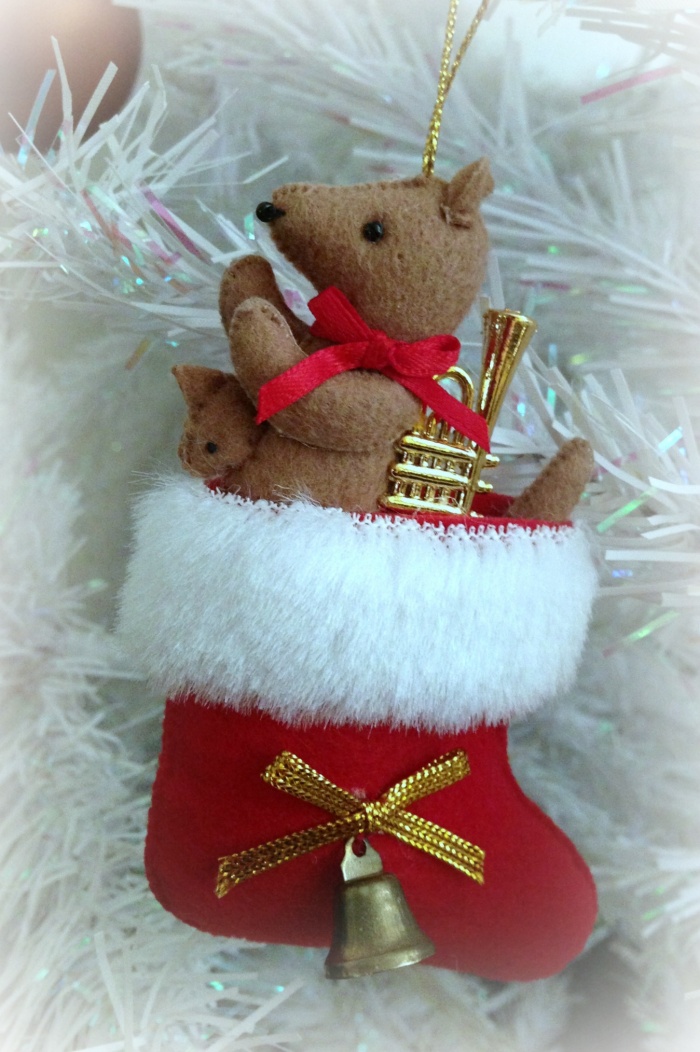 We weren't just in love with each other on honeymoon, we were totes in love with Australia. I remember buying this at Circular Quay. It was so difficult to choose between the kangaroo and koala… so in the end we chose both!
Every year when we look at those decorations from near and far, we are reminded of how the good times rolled.  There are so many tales to tell on that tree and so many marvellous memories on them there branches. Reminiscing about the good times in the past is  fun, but so is making new memories for the future.
What's your favourite decoration on your tree?