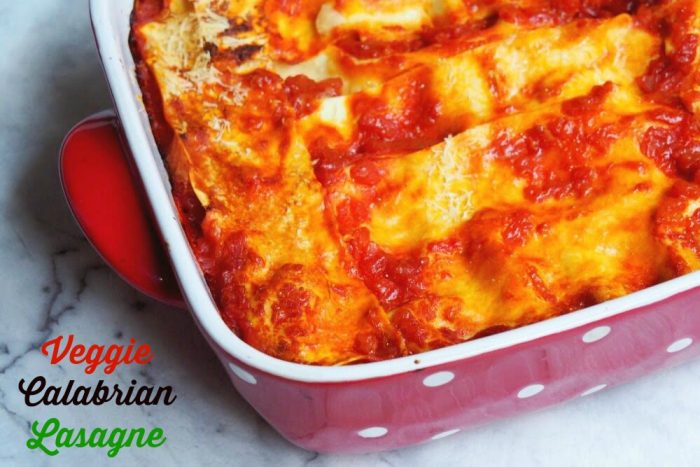 Serves 4
I love lasagne and I especially love lasagnes of the quick-but-delicious variety. This dish is quick to prepare but likes to take it's time in the oven. I have bad cheese sauce karma, so this lasagne with it's quick and easy homemade tomato sauce and generous slices of mozzarella is much more style. Throw in some boiled eggs and chopped olives and I'm pretty much in pasta heaven.
This one might not be the prettiest pasta dish you have ever seen, but I bet you it might be one of the yummiest!  I adapted this recipe from Nigella's meatier version, and it's so yummy, even the carnivores don't miss the meat! This recipe can be easily doubled to feed a hungry crowd. Leftovers taste great the next day!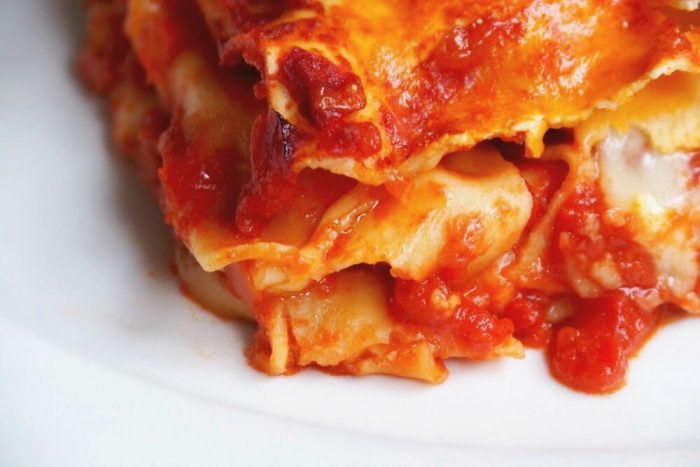 Ingredients
3 eggs
1 tablespoon olive oil (plus more for greasing)
1 small onion, peeled and chopped
1 garlic clove, crushed
1/2 teaspoon sea salt flakes
30 ml red wine
1 can chopped tomatoes
500 ml tomato passata
2 x 125g  mozzarella balls (not buffalo)
80g pitted black olives, roughly chopped
200 g dried lasagne sheets
2 tablespoons grated parmesan
How to:
Preheat oven to 200C/180 fan-forced. Put the eggs into a pan of water, bring to the boil and let it boil for 7 minutes, then pour out the water and sit the pan under a cold running tap.  Turn it off and leave the pan filled with cold water in the sink until the eggs are cool enough to peel.
Heat the oil in a large pan (with a lid) and add the garlic and onion. Sprinkle with the salt, and cook for a few minutes until it starts to soften.
Add the wine, the passata and  the tomatoes. If the sauce is looking too thick, add up to a cup (250ml water.) Let the sauce bubble, then put the lid on and let it simmer for about 5 minutes.
Peel and slice the eggs but don't worry if they crumble into an almighty mess and slice the mozzarella thinly.
Grease a deep 20cm x 20cm square baking dish and place on a baking tray.
To start, put a ladleful of runny tomato sauce in the bottom of the baking dish to line the base, and then arrange a layer of lasagne sheets on top to cover the sauce. I like to snap the lasagne sheets to fit like a puzzle, but a bit of overlapping is fine. You don't have to be too precious about it!
Add another ladleful of sauce, and then top with half the sliced eggs, mozzarella and olives.
Add a second layer of lasagne and then top with a couple of ladlefuls of sauce and top with the remainder of the eggs, mozzarella and olives.
Top with one last layer of lasagne sheets and any remaining sauce. Sprinkle the parmesan all over the top, cover with foil, making sure all the edges are sealed and then place the baking dish on the baking tray into the oven and cook for 1 hour.
After an hour, check to see if  the lasagne is cooked. A knife should glide through the layers when inserted into the centre and the top should be all ruffled up and wrinkly. If it needs a little longer, pop it back into the oven for another 10 minutes. When the lasagne is ready,  take it out of  the oven, remove the foil and let it rest for at least 15-20 minutes (and up to 2 hours – if you can wait that long) before serving.
Other info
Preparation Time: 20 minutes + egg cooling   Cooking Time: 1 hour
TIP! I like to boil my eggs ahead to save time.