The Sydney Morning  Herald Sun Run is probably one of my favourite events in the running calendar. It starts at Dee Why Beach and finishes at Manly Beach. It's always brilliantly organised, the course is cracking and the views are spectacular.  Today was no exception.
Right back in 2011,  BC (Before Cancer)  and BB (Before Blogging,)  I took part in the inaugural Sun Run. It' s weird to think that I was in the finest fettle ever, and one month later, I got my first Cancer diagnosis. Go figure!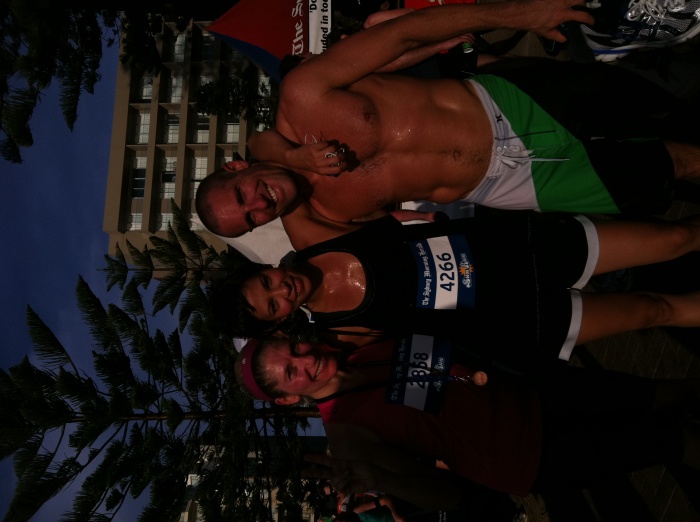 It was the first race I ran after my total thyroidectomy in February 2012.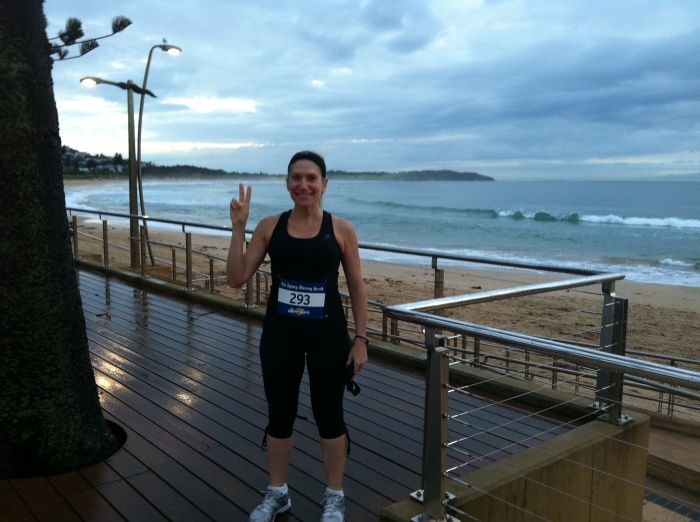 It was my first race of 2013 …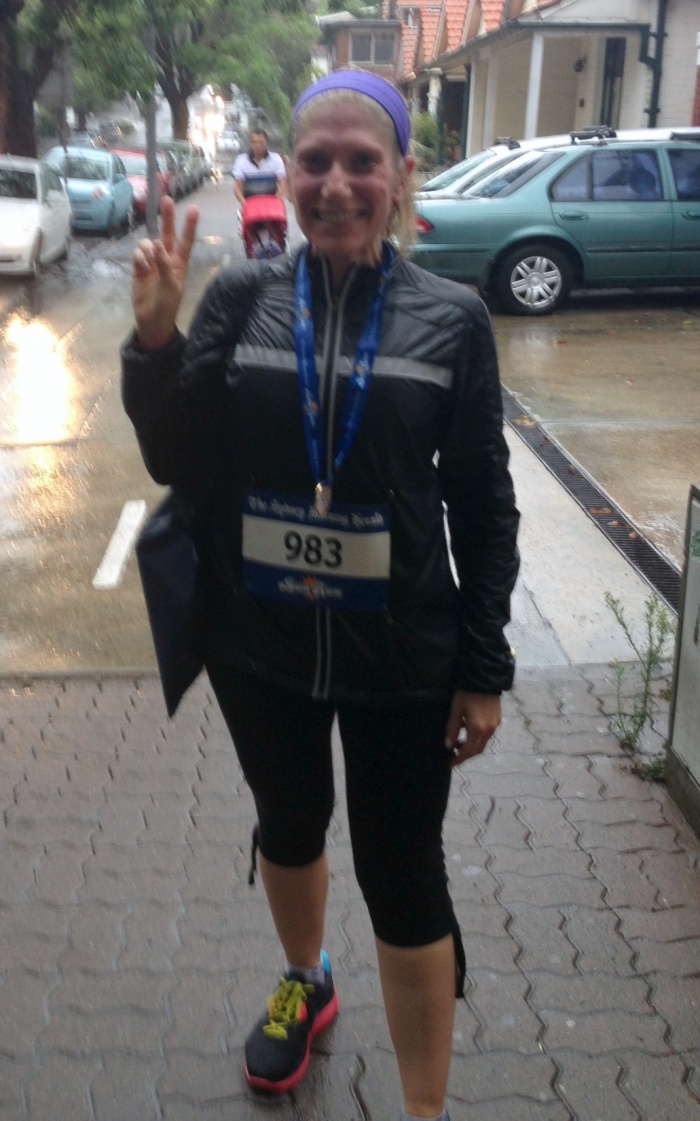 …and keeping up the tradition, my first run of 2014. Only this time it was different. This time the course was a bit longer and I was quite a bit heavier.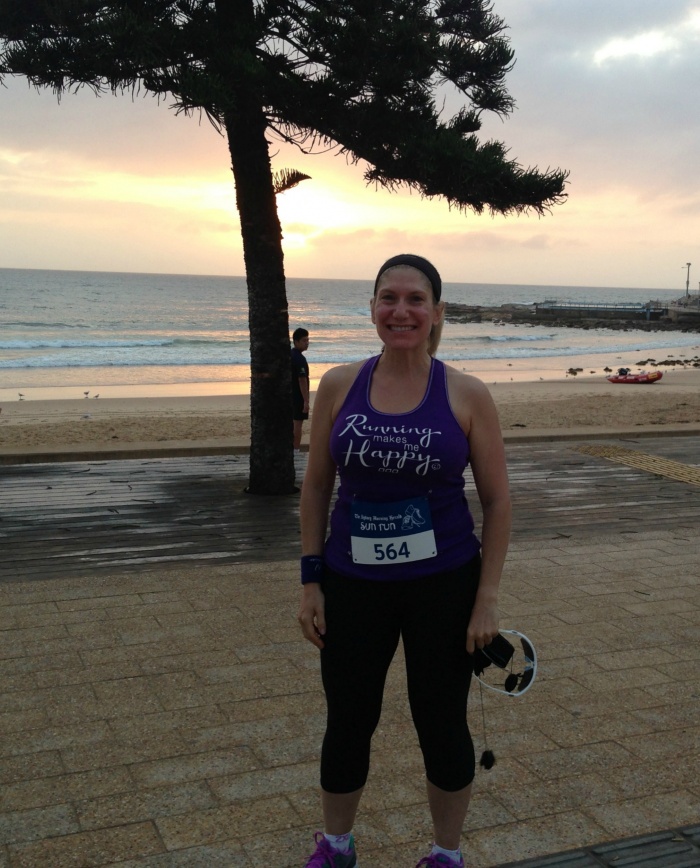 Spot the difference in those photos! I'm growing in all the wrong places. It's a weighty issue and one I don't want to dwell on today but let's just say  running 10km with the equivalent of a couple of bags of potatoes on your butt is not ideal. Neither is it easy or pretty. But, it is possible.
I talk to myself. A lot. I used to think it was because I was an only child, but my mum admitted  that she talks to herself all the time, so maybe it's just hereditary. The best thing about talking to yourself is that you always get the answer you want to hear. Go on, try it and see!  I unashamedly talk out loud to myself in everyday life but when I'm running, it's all in my head. Today there was a lot of self talk and it was well needed. Encouraging and motivating and cheering myself on along the way. If I fill my head with good stuff and positivity, then there isn't any space for the negative thoughts and self doubt.
This is my kind of  definition of running.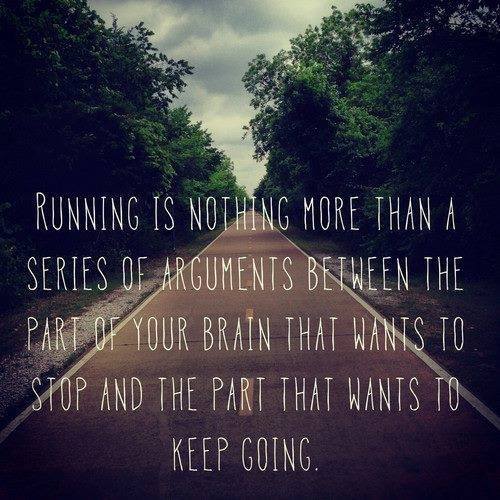 Today I ran a half a half marathon (almost!) It's probably one of the slowest 10km I've ever run and probably one of the hardest. But I purposely focused on going forward and  finishing rather than stressing out about speed. Tortoise had it right, sometimes slow and steady wins the race and crosses the finish line.
I crossed the line in 1 hour 1 minute and 52 seconds and I got a medal for my efforts. I may be slow but I still go. And right now, that's all I need to do. Just go!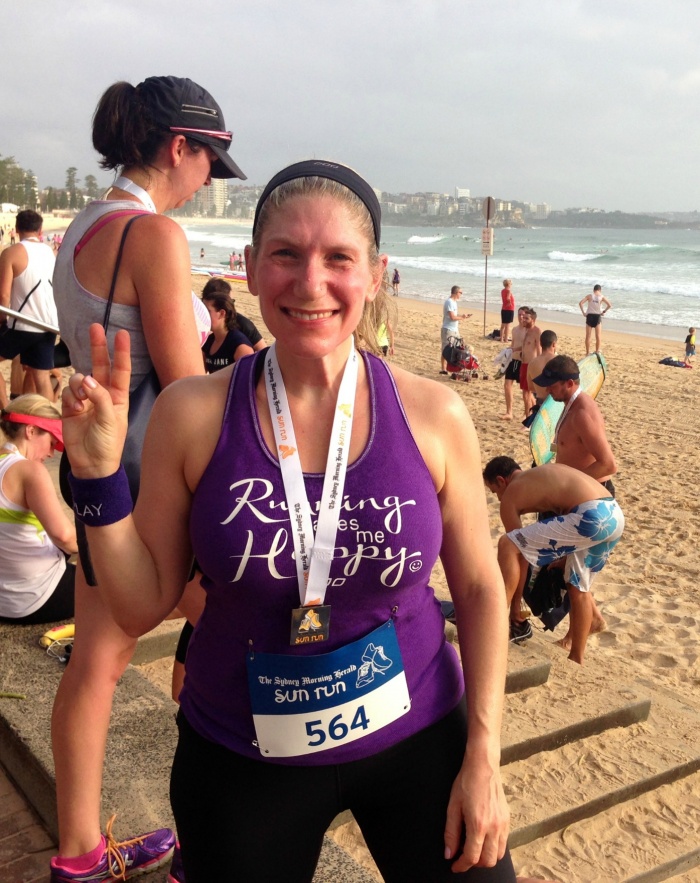 I think while I'm on a running roll,  today would be a good day to decide to enter the Sydney Morning Herald Half Marathon because I figure that if I can run 10km, I can run 21km. (There's no statistics to prove this, it's just Sam-Logic!)  As Nelson Mandela said, "it always seems impossible, until it's done." So, let's do it!