I can't remember the last time we went to Queensland, although that's not an accurate indicator of how long it's been, because I can't remember much these days. If I can remember my name, I think it's a good day! Our last visit must have been in the heady days BC (Before Cancer) of that I am sure.
So it's been quite some time since we've been up to my mate Jo's. Inbetween our latest and our last visit, I got Cancer twice, their house got inundated in the 2011 floods and then rebuilt, and their kids really grew. A lot. Personally, I feel like kids are a good measure of time. I feel like time has stood still or passed us slowly by, and then I see giant kids that used to be teeny tiny kids, and think wow, how time flies and  feel jurassic. Of course, I never say, oh, how you've grown, because that is so not cool. If I'd have had a pound note for every time a grown up said that to me when I was a kid, I would have been a child trillionaire by the time I'd reached double digits!
W e had a weekend at  Jo's last weekend. We loved it!  I'd say one pool, one dog, one case of beer, one chocolate cake and some fine friends is the perfect recipe for a good weekend.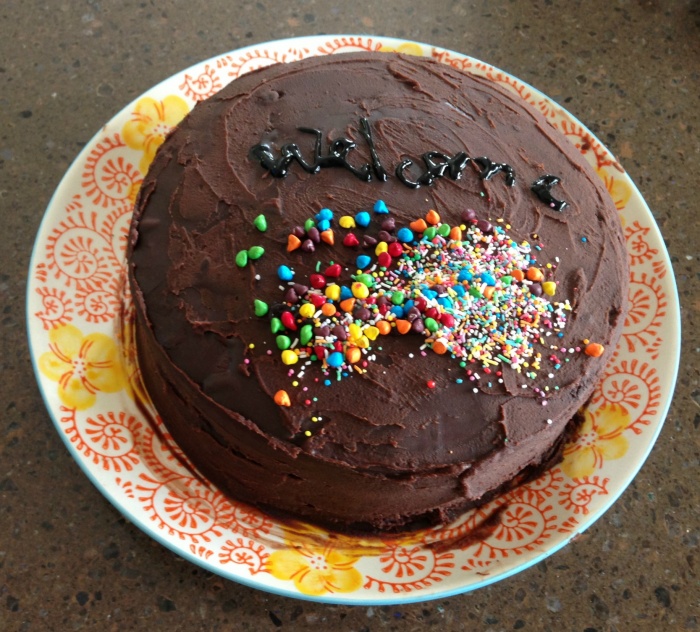 The cake was devoured and the forks were coveted. If  you know where to buy these, pray do tell! I do declare them the cutest forks in the world… ever!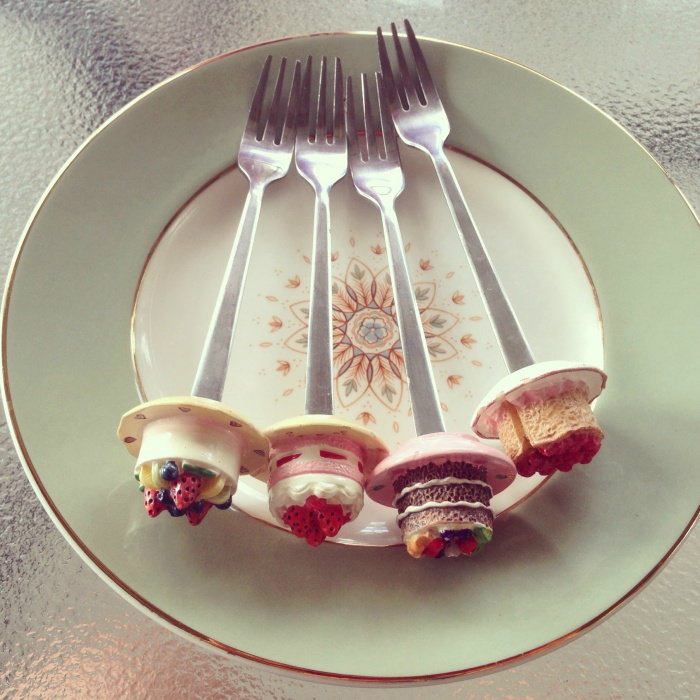 Highlights included a visit to Queens Park with it's neat little animal garden. It was beautifully laid out with a plethora of Aussie critters and some farmyard animals too.
Caption this!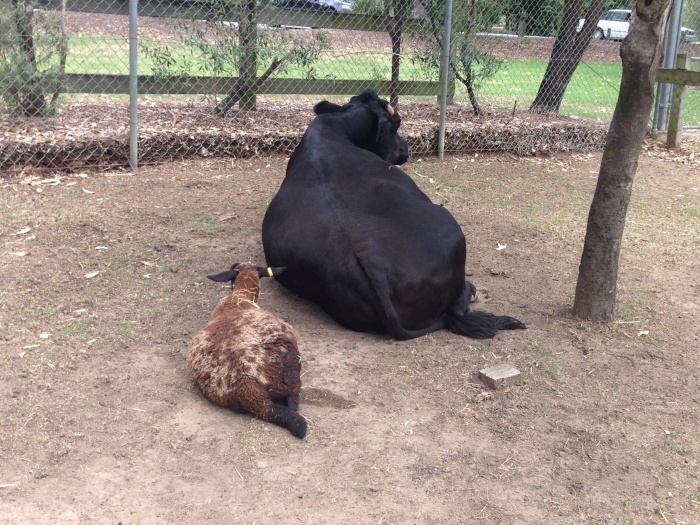 The bimby enclosure was our best. The wildlife sanctuary is not flashy or fancy but it is free! Winning!  We also availed ourselves of the  pleasant cafe facilities while the kids ran wild in the play area. This fella was roaming free. I know about black cats, but what if a lizard crosses your path? What kind of luck do you have then?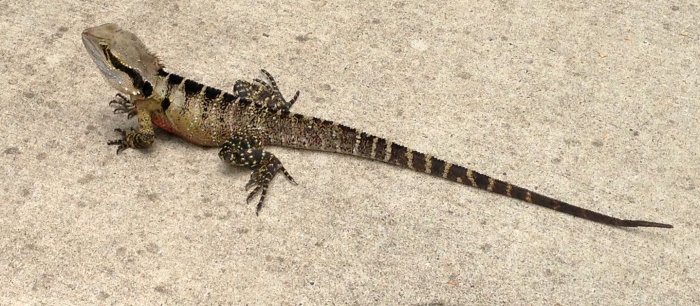 Back at the ranch, I even got to play hairdressers. Something I haven't done since there was a faux salon in my kindergarten class. Suffice to say, I love it as much now as I did then!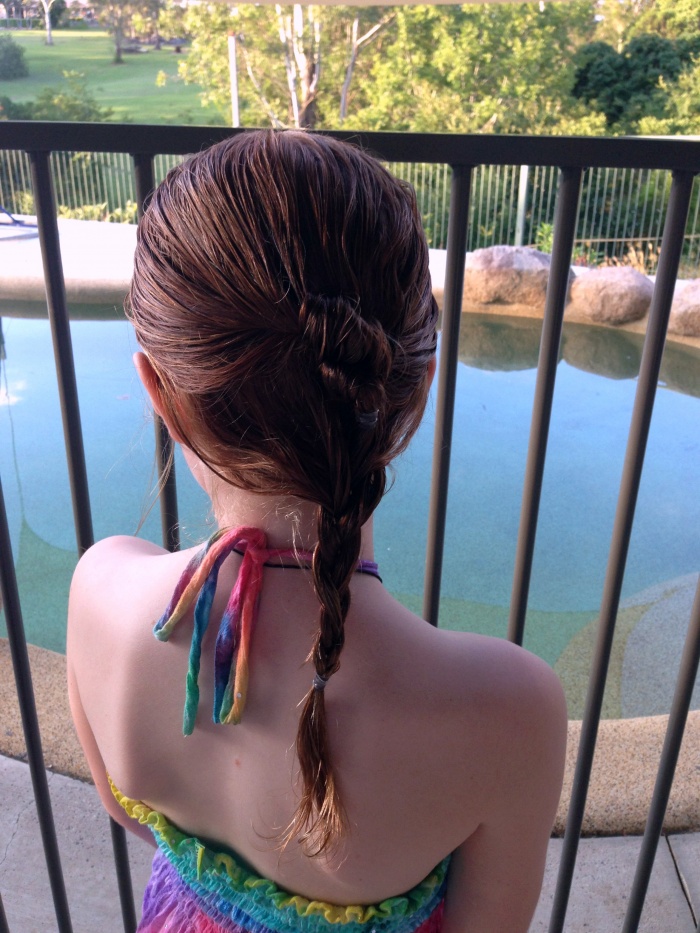 Being city dwellers, we find Jo's place a little remote. Some might call it the suburbs but I would affectionately call it Woop Woop, mainly because you can't get anywhere far on foot (unless you count the neighbour's house as far.) Plus I didn't see a 7/11 for miles. In fact, I didn't see anything else for miles. However, relatively remote that our weekend retreat was, the "local" (as in a 10 minute drive away) pub is now home to the excellent Rustico Pizzeria. This place makes pizzas of your dreams with a really dreamy real Italian Pizza-meister. The pizzas are as tasty as the chef, I promise!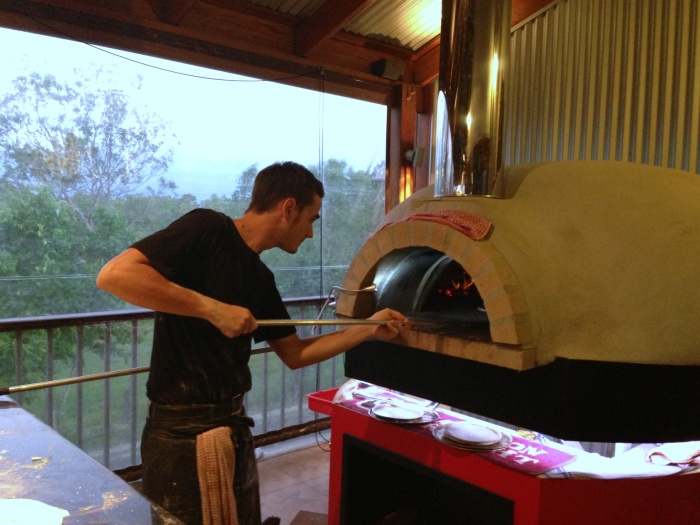 There's never enough ways to eat  Nutella  and the dessert Pizza  didn't disappoint. Being equally  messy but marvellous, it was enjoyed by all.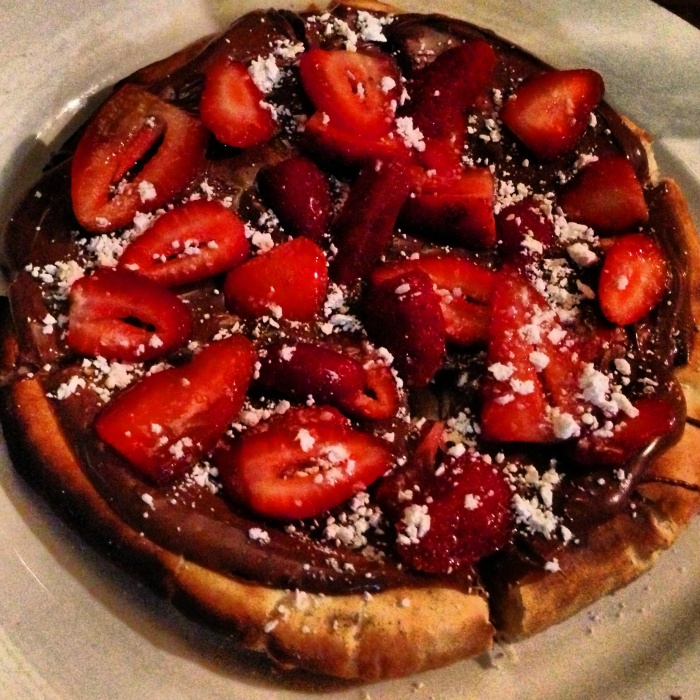 Especially the children who multi-tasked beautifully, managing to wear and eat the chocolate at the same time!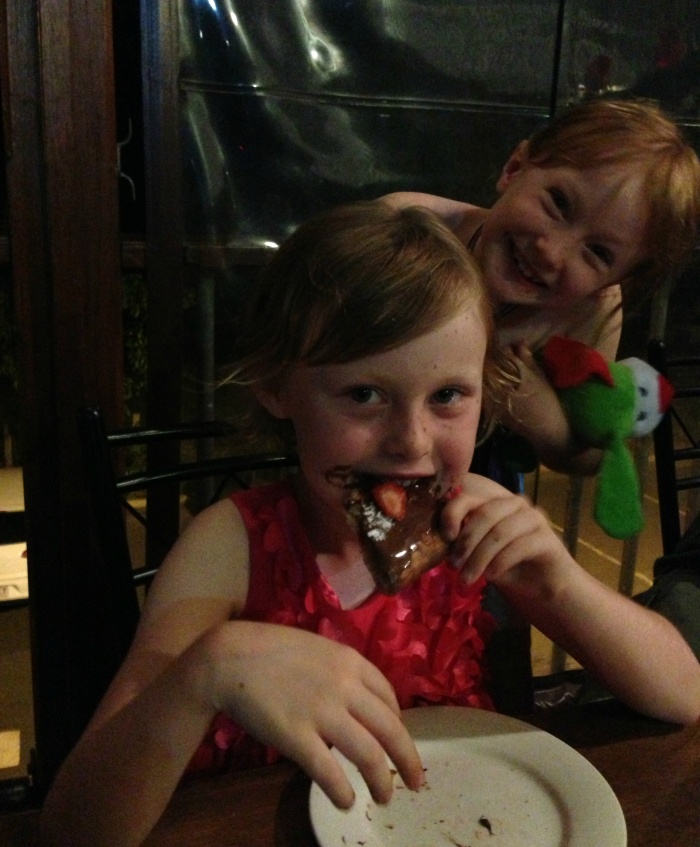 There's nothing like a change of scenery because you know what they say, a change is as good as a rest. Don't you think?
What's the recipe for your perfect weekend?