Visitors are like buses. You wait ages for one and then a whole heap come along at once.
We've been in the now-not-so-new place almost a year. We spent most of 2013 waiting for vissies, but no one came. This displeased us somewhat, as being such social animals, we really love having peeps to stay, whether they come from near or far.
Of course, Heather and Richard popped over at Christmas and so ended the  visitor drought of 2013. The fun and frolics continued well into the new year.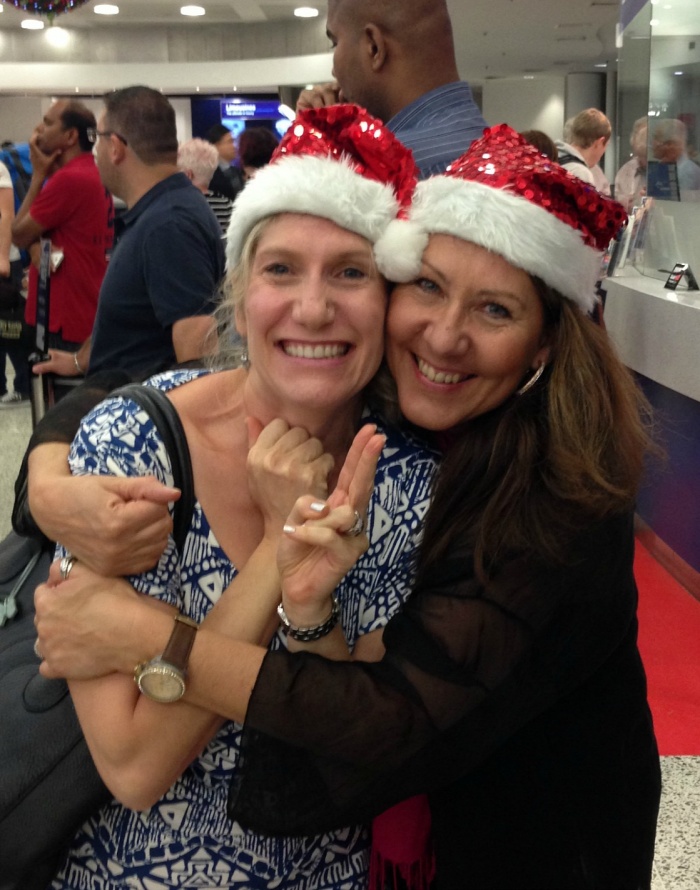 This weekend, we had a jolly old time with Babs and John. They came from the UK via Tura Beach (ie, somewhere in Australia.)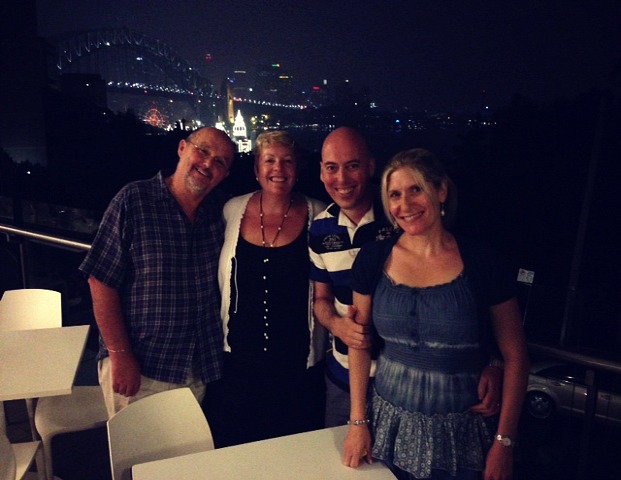 Then we had Colin Cockroach who made himself quite at home, but he was evicted forthwith. I don't want to be insect-ist but cockroaches really aren't welcome here.
No sooner had we bid Colin farewell, than it was  time to restore the guest room to it's former splendour and glory, because the outlaws are coming… on Thursday.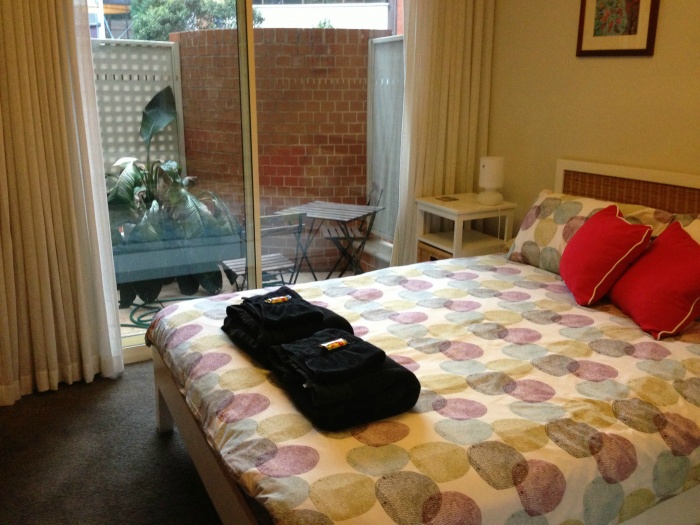 This is my fastest turn around ever and I'm doing such a grand job, I think I need to consider a career in chamber-maiding.
The room has been booked for mid-March after the outlaws depart by Brisbane Jo.
At this rate, I'll need an AA rating and an online reservation system. I have to admit, we do a mean breakfast, have a lovely balcony and the bed is super comfy. We have vacancies from April onwards. Just saying!
Is your house like a hotel?