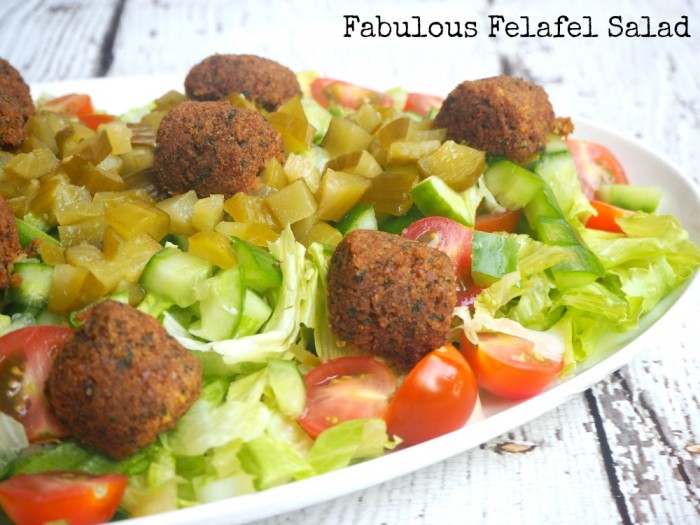 Serves 6 – 8
This is easily our all-time favourite salad. It's an oldie but a goodie. I took it to the hens on Saturday and the girls were mad for it. I had forgotten how much I was mad about it too, so we're having it at home tonight. It's hands down meatlessness deliciousness, I promise! 
Ingredients
1  iceberg lettuce, finely chopped
2 punnets of cherry tomatoes, halved
2  Lebanese cucumbers, finely chopped
1/2 bunch spring onions, finely chopped
1 tin Israeli cucumbers, finely chopped
1 tub of tahini
1 bottle fat-free Italian dressing
1 pack felafels, halved
Pitta pockets, to serve
How to
Arrange lettuce on large serving platter.
Top with all the other ingredients, except the felafel.
Add felafel just before serving.
Mix tahini and dressing in jar. Shake well.
Pour dressing over salad and mix well.
Serve with warm pitta pockets.
Other info
Prep  and Cooking time: 20 minutes