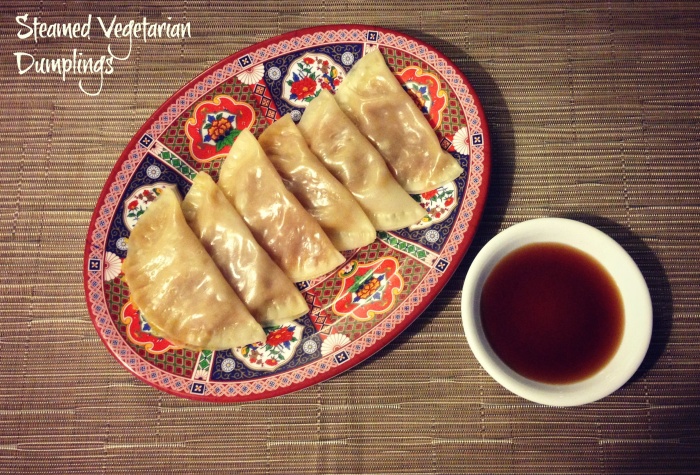 Makes about 24 dumplings
If I had to choose one food to eat for the rest of my life, it would have to be dumplings. I love them all, whatever the filling, big or small. I was pretty stoked with my homemade version, super easy and super good. 
Ingredients
3 spring onions, chopped
250g veggies, roughly chopped (I used carrot, pumpkin and mushroom)
1cm cube of ginger
1 garlic clove, peeled
1 tablespoon chinese cooking wine
1 tablespoon (vegetarian) oyster sauce
1 teaspoon soy sauce or tamari
2 teaspoons cornflour
1 teaspoon sesame oil
1 pack of gow gee wrappers (275g)
How to
1. Put garlic and ginger into TM bowl and chop for 3 seconds on speed 7.
2. Add spring onions and veggies and chop for 10 seconds on speed 5. Chopping time will vary depending on the vegetables you use but everything should be finely chopped.
3. Add the sesame oil, cooking wine, soy sauce/tamari, oyster sauce and cornflour and mix on reverse speed 1 for 5 seconds using the spatula to assist. Remove mixture from bowl and set aside.
4. Rinse bowl and fill with 900g water. Lightly grease the varoma trays with oil.
5. There are lots of You Tube videos to help you make dumplings but I didn't watch any of them. My way AKA the cheat's way, is to place about a teaspoon of mixture into the centre of each gow gee wrapper. Gently wet the edge of one side of the gow gee wrapper and fold over to seal. We used a fork to press the edge to firmly seal. If you overfill the dumplings, all the filling will ooze out. Lay the dumplings in the varoma tray. They will expand on cooking so make sure they aren't touching otherwise they will stick together.
6. Place the Varoma tray in position. Steam for 15 minutes  at Varoma temperature on speed 3.
7. Serve with black vinegar and soy sauce or tamari.
Other info
Prep and Cooking Time: 30 minutes
TIP! You can also pan fry the dumplings if you prefer. The dumplings can be frozen until you need your next dumpling fix. They will need to be steamed for about 20 minutes from frozen.