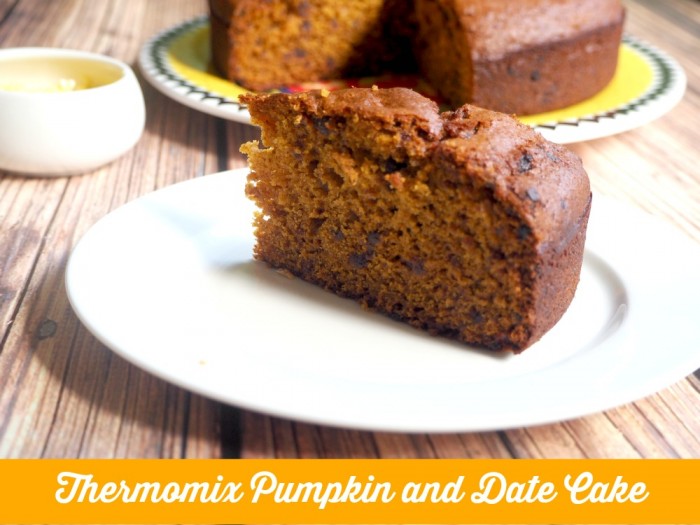 Serves 10-12 or makes 16 cupcakes
This dairy-free pumpkin date cake is so easy and so delicious!
It's super easy with or without a Thermomix and if you haven't got a Thermomix, all you need is a bowl, a spoon and this recipe!
This is one of my all time favourite cakes, it makes a great teatime treat and make cracking cupcakes too.It's one cake that will never let you down!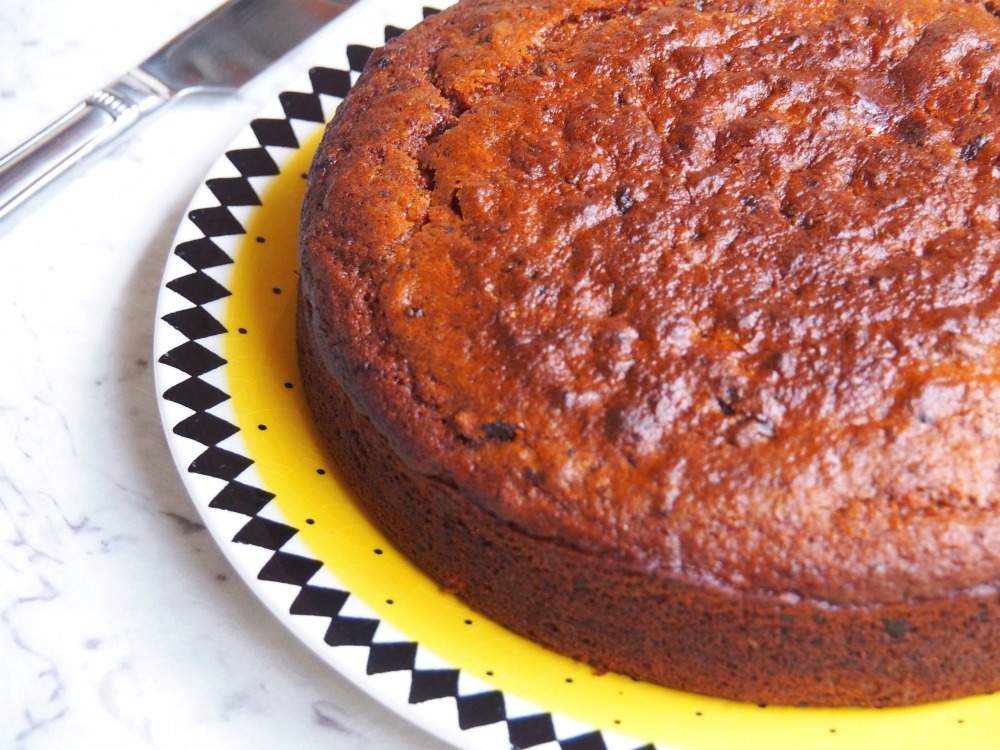 Ingredients
400g pumpkin, peeled, chopped coarsely
220g brown sugar
140g dates
90g vegetable oil
300g self-raising flour
1 teaspoon bicarbonate of soda (baking soda)
1 teaspoon mixed spice
1 teaspoon ginger
2 eggs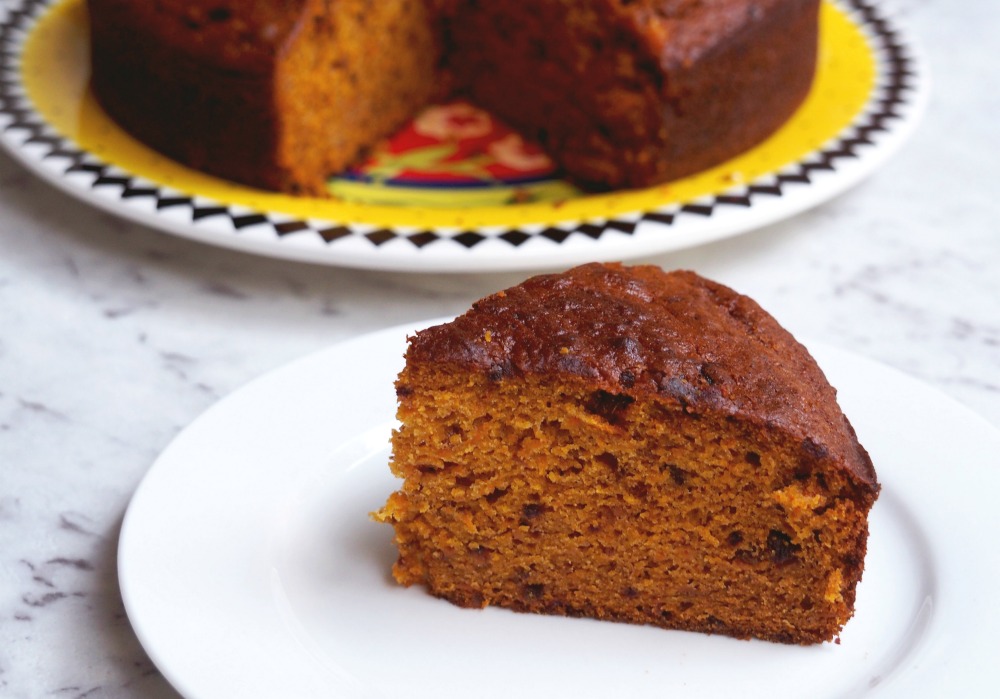 How to
Add 800g water to TM bowl and steam the pumpkin in the varoma dish for 20 minutes on Varoma temperature on speed 1. Cool to room temperature.
Preheat oven to 180 C (160 C fan-forced.) Grease a 20cm round cake tin and line the base and side with baking paper. If making muffins, line 2 patty pans with cupcake cases.
Chop the dates for 10 seconds on speed 6. Set aside.
Chop the cooled pumpkin to TM bowl and chop for 5 seconds on speed 4.
Add all the other ingredients and the dates and mix for 10 seconds on speed 4. Scrape down sides and mix for another 10 seconds on speed 4.
Pour into the prepared cake tin. Check the cake at 50 minutes to see if it is cooked, it may take up to an hour, depending on the oven. If making cupcakes, cook for 15-20 minutes or until cooked when tested.
Serve the cake(s) spread with butter, if desired.
Other info
Prep and Cooking time: 1 hour 15 minutes + cooling (large cake) 30 minutes + cooling (cupcakes)