As a result of my busy running calendar and David getting pretty sick a few weeks back we have been lying very low this month and have been like a pair of  hibernating hermits. Now that I have a month reprieve before my next fun run and David is on the mend, we feel it's safe to go out and socialise again. So never ones to do things by halves, this weekend, we threw ourselves wholeheartedly into eating, drinking and being merry with gusto.
We kicked off on Friday with our friends Tracey and Nick at a local restaurant that we tried for the first time, The Vineyard. We have walked past this place a thousand times and always wanted to try and now, we have. The modern Italian food was a delicious surprise and it was no wonder the place was packed. I'm such a creature of habit, I always think it's a gamble going to a new place and prefer to go to my tried and tested favourites, but this time the gamble paid off.
Of course, we had to have tried and tested for dessert, so we popped next door to Kurtosh. We introduced our friends to the wonders of the chimney cake.  We couldn't decide between Nutella and Cinnamon, so we had both!  I am almost evangelical when it comes to these doughy swirls of deliciousness. I want everyone to try them and become Kurtosh-aholics like me. Have you tasted yours yet?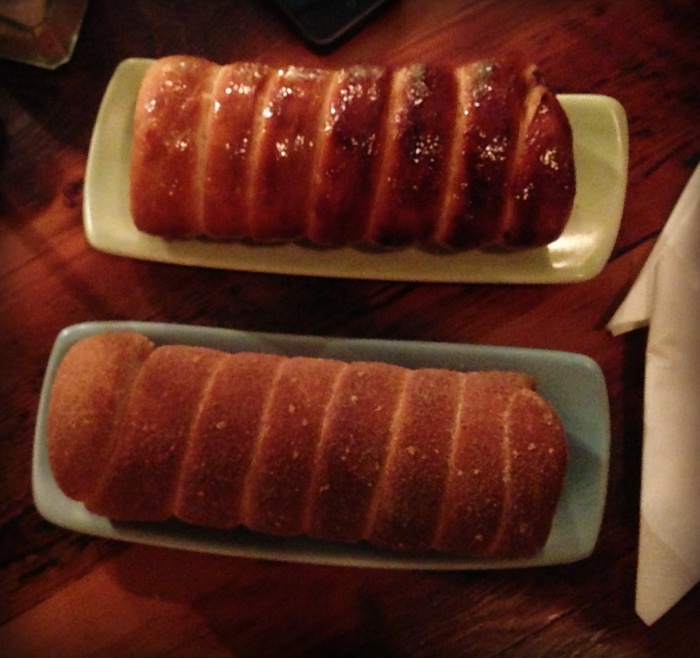 On Saturday, we did tandem celebrating. David celebrated his god daughter turning two and I trotted off to Jane's Hens. Now, it's been a long time inbetween Hen parties. I think the last one I went to was my own. Eeeep! I'm so disappointed that I won't be able to make it to Jane and Shannon's nuptials in Canada but I am so happy that I at least made the Hens. Jane's friend, Anna, had thought of everything, from the venue to the menu to all the little details.
We spent the most beautiful afternoon at Chiswick where we enjoyed a long lesiurely lunch in the casual garden setting. It was picture perfect.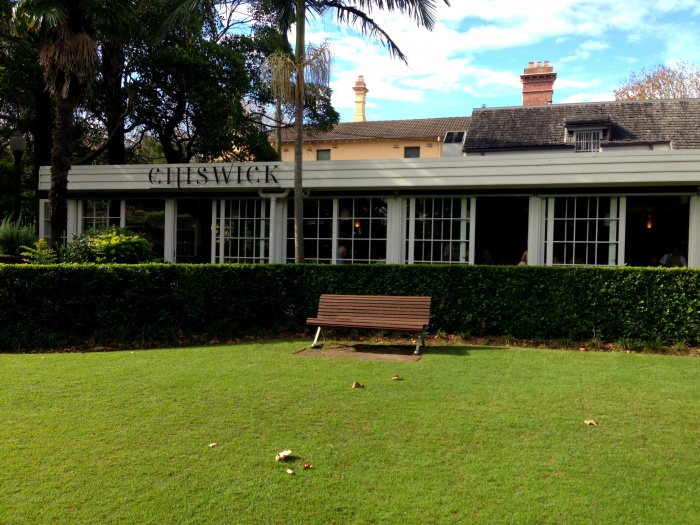 Yeeha! I loved the  wild west theme!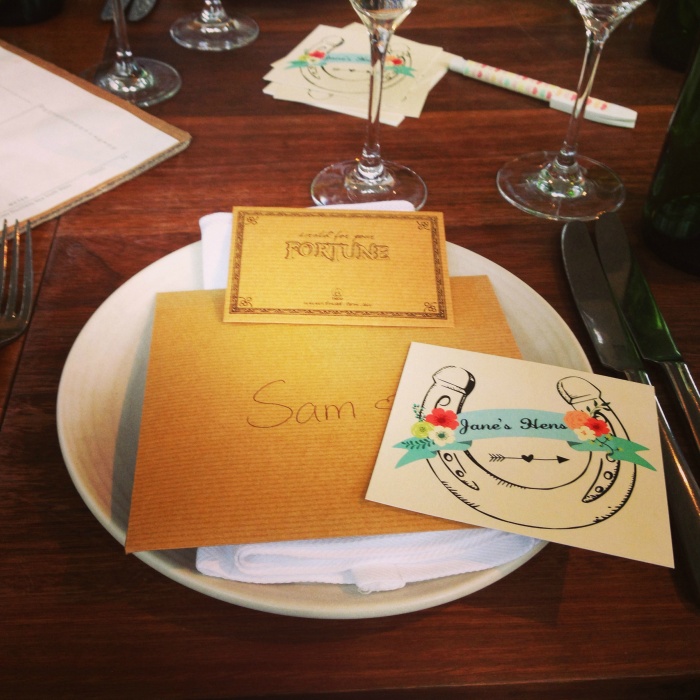 How cute were these hats that came out of them there envelopes? Some of us were cowgirls, and the others were Indians!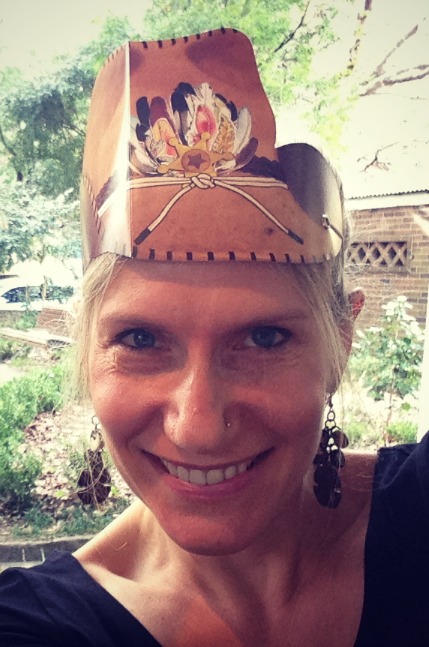 And I especially loved my scratch and tell fortune. This gorgeousness is all locally designed by Anna's friend. You can check out this and all the other fantabulous stuff they do here.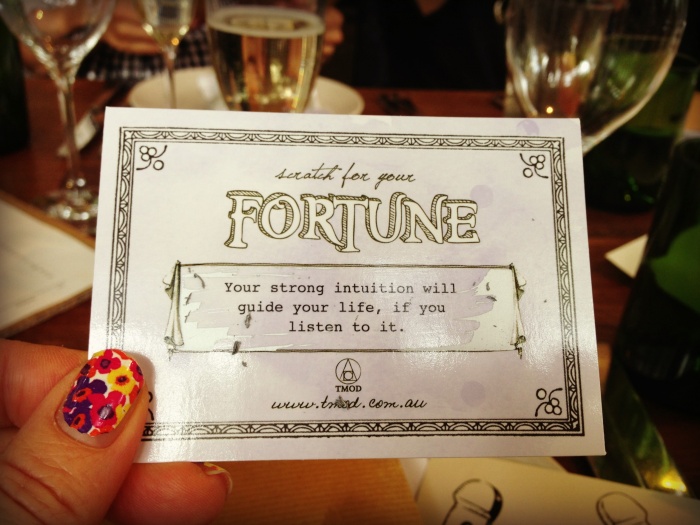 We had the collective menu which was a snip at $75. There was so much food that there were doggy bags to take home. All of the food was ah-mazing! I can't wait to go back. I was too busy feasting and frolicing to photograph most of the meal but the desserts were too pretty not to share!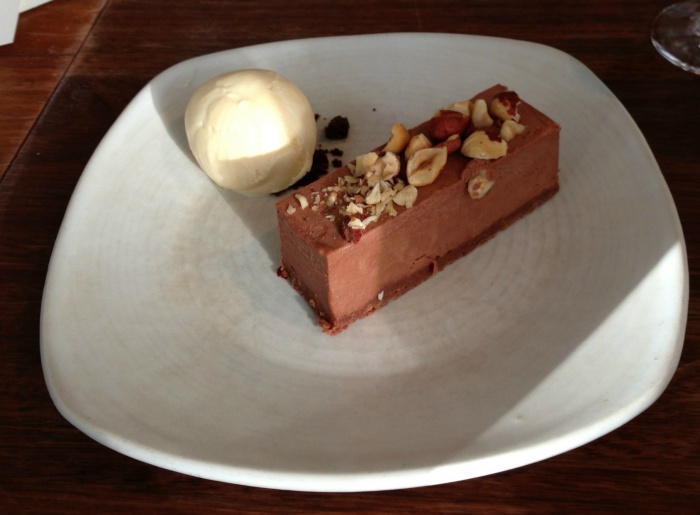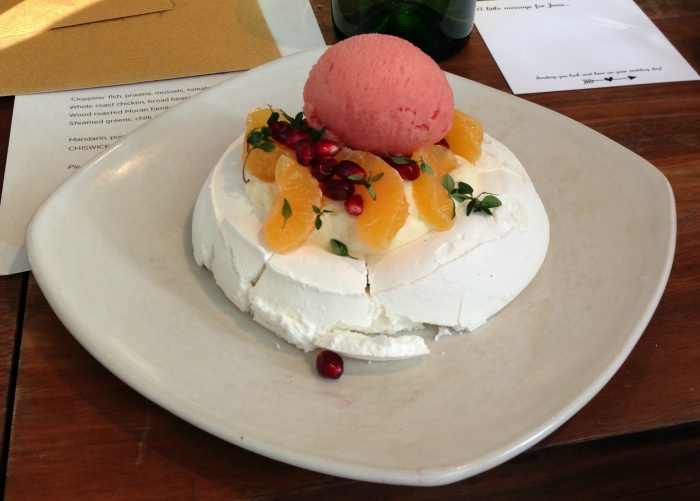 Continuing with the wedding theme, we met newly weds Pippa, Col and bub for Sunday lunch at the Kirribilli Club where the view never disappoints. Autumn is doing a great impression of Summer right now and I'm loving it!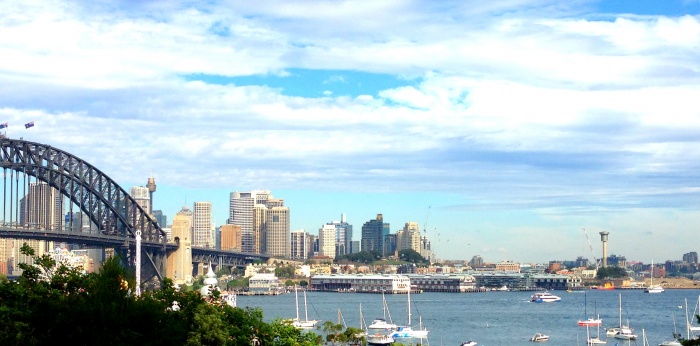 So after the weekend's eating and greeting, we're looking forward to a week of eating well, exercising lots and enjoying more Autumn sunshine.
Tell me about your weekend.  Was your weather wonderful too? Was it full of deliciousness? What did you celebrate?