Every year for 3 weeks from the end of May to the start of June the
Vivid Festival
comes to town. When darkness falls, the lights come on and some of the Sydney's most iconic attractions and buildings are illuminated in a spectacular amazing technicolour-fest! The highlight of the festival is the incredible illumination of the Opera House sails which really is a sight to behold.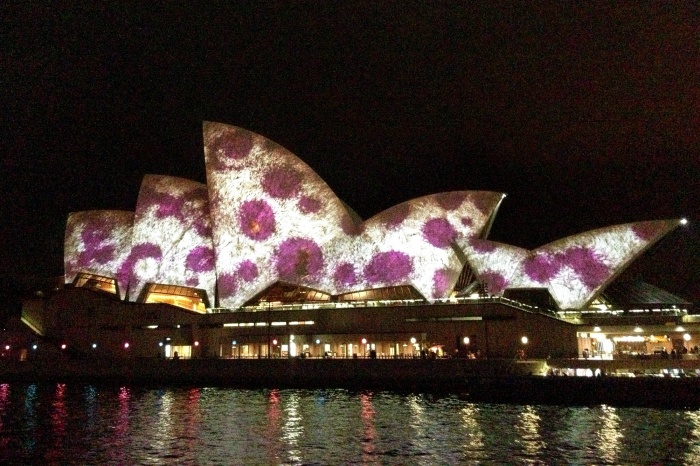 Every year the festival gets bigger and better and Sydney-siders and out of towners flock to the city to be inspired by the lights, the music and the ideas because this cultural event is as much about lighting up people's minds as it is about lighting up the city.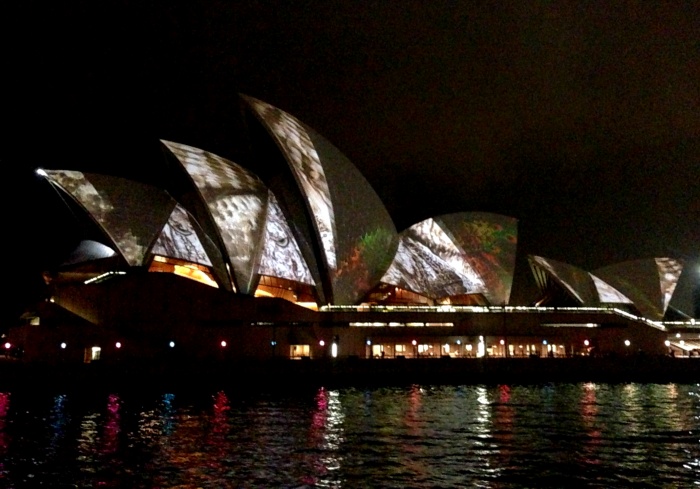 Not being a fan of crowds or a hardcore night owl, I've never fully immersed myself in the festival apart from some sneak peeks at the Opera House on my commute home over the bridge, but this year was going to be different.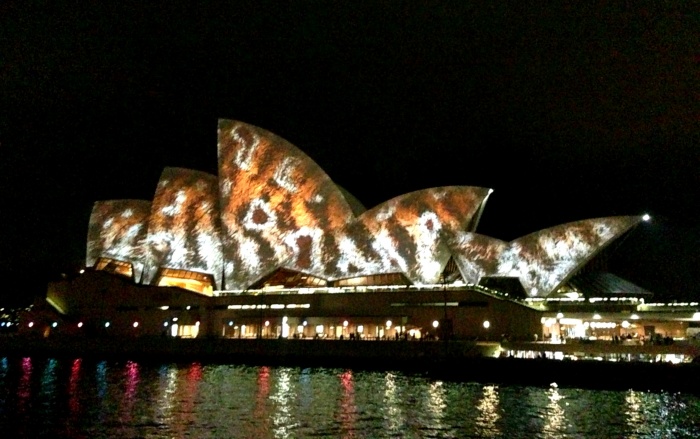 That's because this week, I was invited by Google Local Sydney to join a  Light the Night cruise around the harbour. It was one invitation I couldn't refuse. I mean, check out my ride for the night! Even the boat looked vivid. It was all glass and lit up better than a Christmas tree.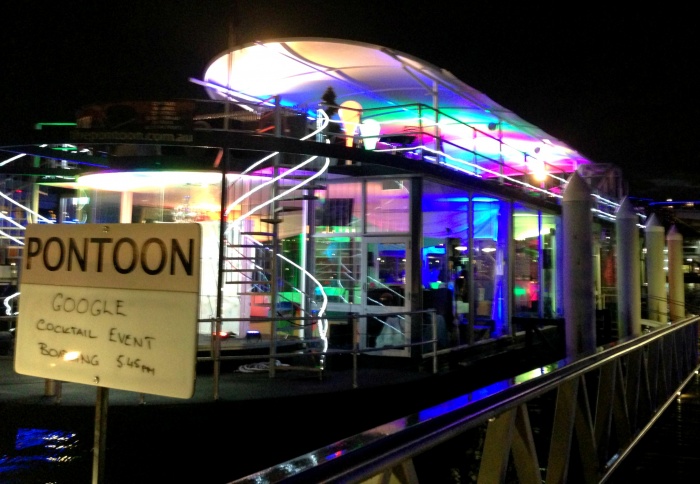 This event was for Google Sydney City Experts. I'm one of them and now I have a sign to prove it. You can find out more about the programme here. It's a totally awesome way to share your love and knowledge of your city and meet other like minded city lovin' peeps.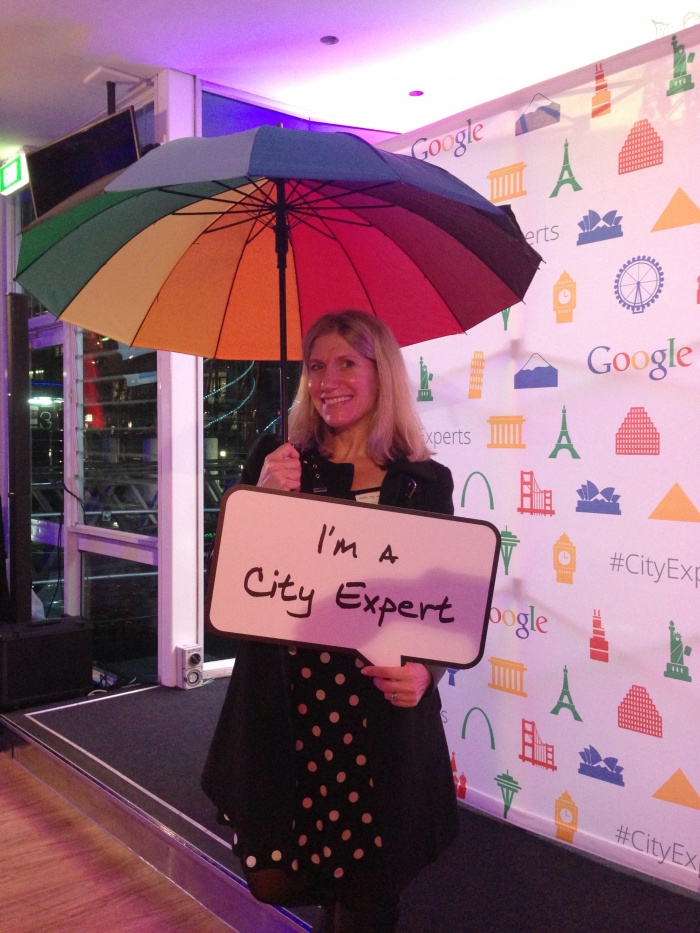 Eve was my guest for the evening but somehow we shrank while we were googling ourselves so when we were back to full size, we went off to meet and mingle with the other city experts.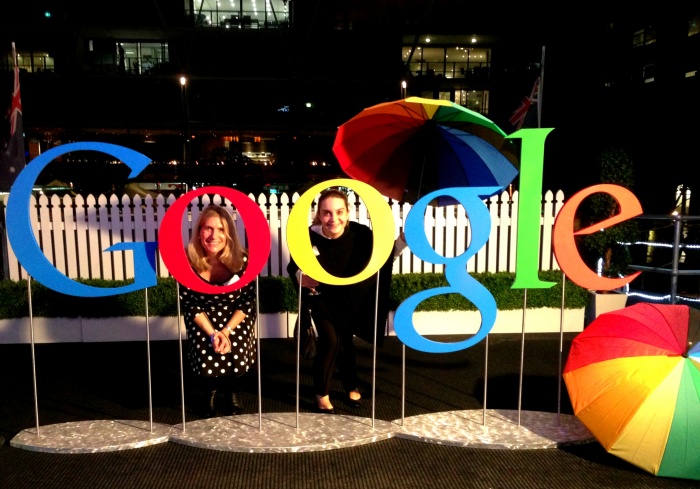 Winter nights in Sydney are clear and crisp, perfect conditions for seeing the light installations around the city. Well, usually  the nights are clean and crisp. Except for the night of the boat cruise, when it was pouring with rain. Fortunately, it didn't spoil the light spectacular, it just ruined my hair.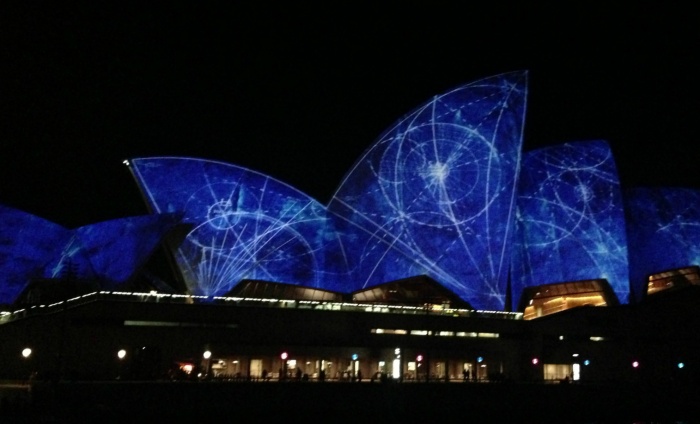 We shmoozed and cruised for almost 3 hours. The advantages of a cruise are many. On the plus side:
1. You don't have to battle the foot traffic which can be very heavy, especially around the Opera House.
2. You don't have to worry about finding a toilet.
3. Being on a boat allows you to get up close and personal with the Opera House and gives some excellent vantage points that cannot be reached from dry land. There are a  plethora of photo opportunities.
4. If  it rains, you can go inside and stay warm and dry. Note to self – choose a boat with an inside area. (Well played, Google Local Sydney!)
5. It's one of the most enchanting ways  to see the city and the harbour at night.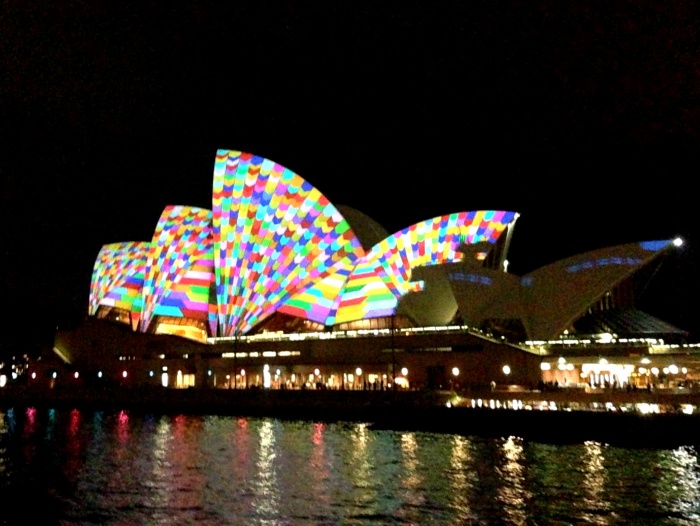 The main disadvantage of a cruise is that there is still so much to see once you disembark. Although the Opera House is the focal point of the festival, there is so much to see around the Rocks, Martin Place and Darling Harbour. It looks like I might have to brave the crowds after all. Or wait until next year.
If you haven't found your sea legs and prefer to stay on dry land, then you should check out my mates over at Mr and Mrs Romance's recommendations for Vivid's most unusual viewing spots. They're almost as unusual as my glass boat!
Vivid finishes tomorrow so go today, don't delay! And if you can't make it, don't worry, Vivid will be back bigger and better than ever next year! Save the dates!
Have you been to Vivid? What was your highlight? And if you're not a Sydney-sider tell me what festival is your town or city famous for?