The countdown to Disney is on. There is just over two months to go. There is so much to do and so little time in which to do it. Apart from the obvious hard yards I have to do in training, there is a whole heap of things we have to attend to. It's all fun stuff like planning itineraries and making reservations but it takes so much time, which seems to forever be in short supply.
I always have the best epiphanies when I run. I write the best blog posts, have the best ideas and experience my most enlightened moments when I'm pounding the pavement. The only problem is that I usually forget most, if not all that I have thought by the time I get home which is more than a little disappointing, although on the flip side, the inspiration was fun while it lasted.
Anyway, I digress because a few weeks ago while I was training I had a fantabulous idea which I miraculously didn't forget on my return to base. So the think that I was thinking is this… running Disney is a dream come true, and there's nothing I love more than see a dream become reality, but I want to make this run count, not just for me at a personal level, I want others to benefit too.
So, I decided to put the fun back into fundraising and raise money for the Australian Thyroid Foundation. Beverley, the president, has been especially supportive and helpful to me, and seeing as my surgeon is the foundation's medical advisor, there's no organisation I'd rather run for.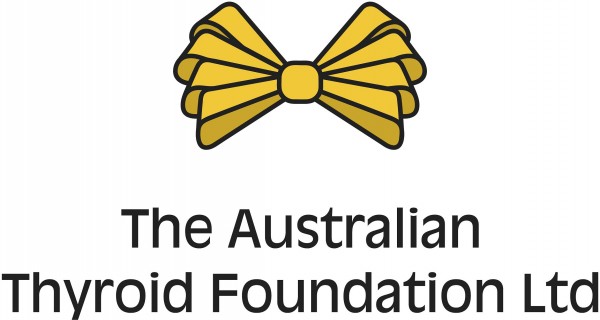 So many of  myf riends and family have dug deep and to support me and help raise funds for this awesome cause for which I am forever grateful. However, when it comes to fundraising, there's no such things as too much.  I believe targets were made to be exceeded and this one is no exception.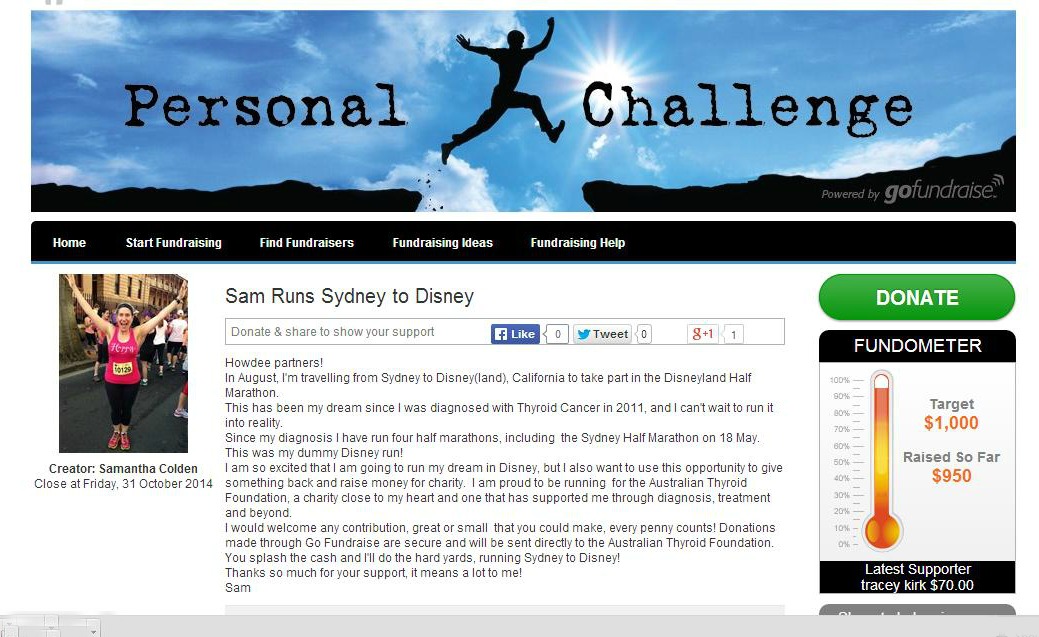 I'm happy to do the legwork (literally) on race day and I'd love it if you would like to splash some cash and show your support for me in Operation Disney. It doesn't matter if your donation is big or small, size doesn't matter I love them all. It's oh-so-simple to make a donation, just click here. Donating is guaranteed to make you feel good, make me feel good and help lots of other people feel good too. Together we can make a difference!