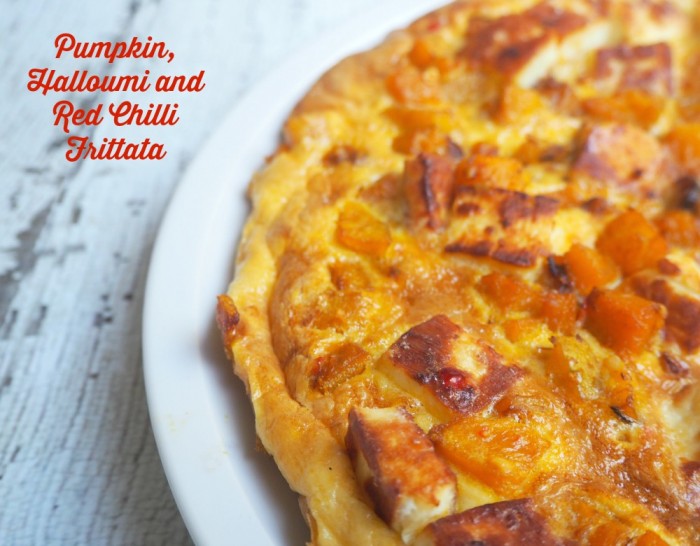 Serves 4
If you're wondering if this winner dinner is an omelette or a frittata, it's definitely a frittata. I know because it ticks every box on this list. Anyways, I saw this recipe on BBC Good Food and tweaked it to make this for Meatless Monday. Pumpkins are my far and away favourite and I'm always looking for new ways to serve them up! Besides, pumpkins are so cheap and plentiful right now, it's a shame not to put them to good use. Any pumpkin variety will work well in this recipe and it's totes delicious, hot or cold.
Ingredients
2 tablespoons olive oil
180g halloumi cheese, sliced
500g pumpkin, diced into 1cm cubes
2 garlic cloves, crushed
1 red chilli, seeded and finely chopped
a generous pinch of chilli flakes
2 teaspoon apple cider vinegar
6 eggs, beaten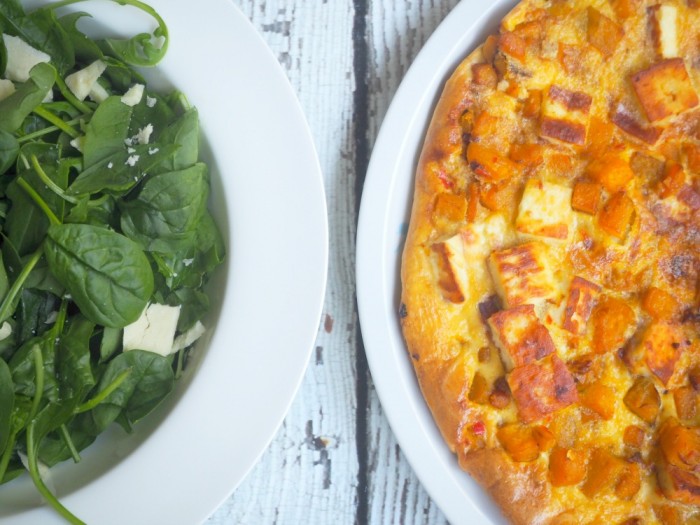 How to:
Heat 1 tablespoon of oil in a large frying pan and cook the halloumi for 1-2 minutes on each side until golden. Remove from the pan and set aside. Cut each slice into 3 or 4 smaller pieces.
Add the other tablespoon of oil to the pan and cook the pumpkin for about 10 minutes until golden.
Add the chilli and garlic and cook for another 2 minutes. Pour over the vinegar, put the halloumi back into the pan and pour on the egg. Cook for about 5 minutes until the base is set.
Heat the grill to high. Pop the frittata under the grill for 5 minutes until puffed and golden. Serve hot or cold.
Other info
Preparation Time: 10 minutes  Cooking Time: 35-45 minutes
TIP: Note: If your frying pan is like mine, and doesn't have a heatproof handle, just wrap the handle in several layers of foil to protect it during grilling.