Once upon a time in New York City, a baker called Dominique Ansel  had the bright idea of making an artery hardening pastry that was half croissant and half doughnut. It was a pastry lover's dream come true.
What's the crack with these cronuts, I hear you cry? Well,  TIME magazine declared the cronut to be one of the 25 Best Inventions of 2013. They're that good.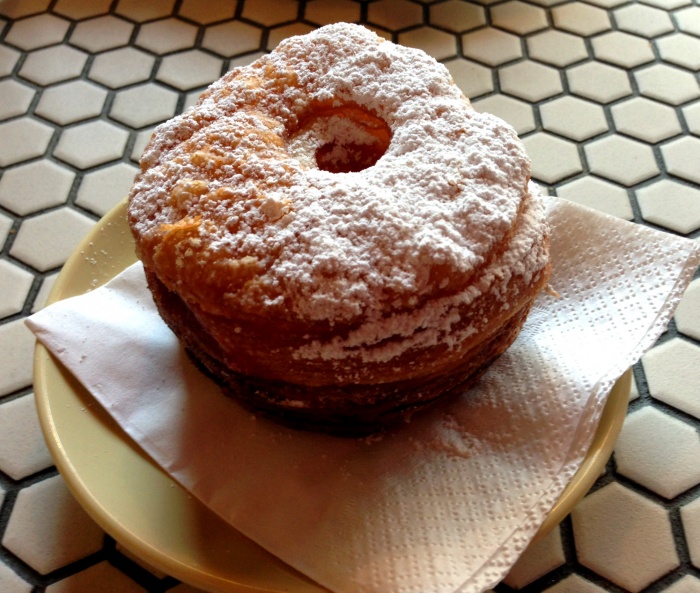 It seems like everyone had gotten to try one except me.
Cronuts have been on my list of things-to-try for a while now and then Katie 180's  blog post pushed me  over the edge in  my fervent cronut craving.
I needed to consume a cronut. As soon as humanly possible. And the Birthday Festival seemed like the perfect excuse.
So as Katie and I both have birthdays in July, we decided that we should celebrate with an insta-meet  and some cronuts.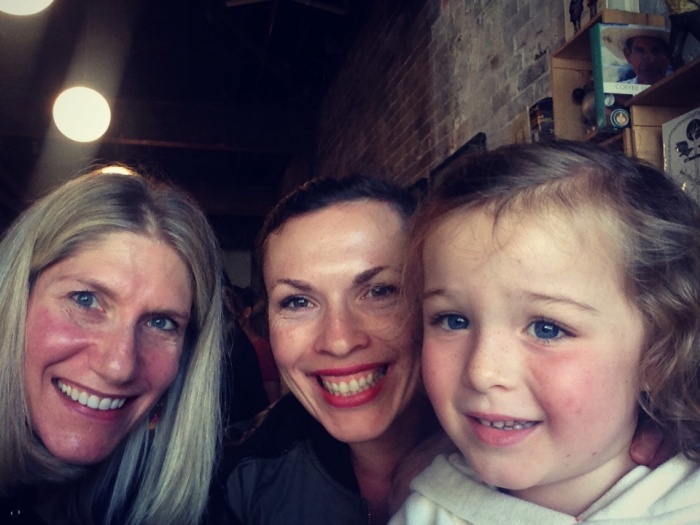 There are a few places you can covet a cronut in Sydney but  the hip and happening Brewtown Newtown is the place I chose to pop my cronut cherry. It's big, busy and there are lots of beards. We, of course only had eyes for the cronuts.
No prizes for guessing what we ordered.
CRONUTS. Because it was our birthdays we had dessert first. (For the record, eating cronuts as an entree, that's a thing!)
I opted for the jam and Katie the cronut conoisseur went for the cinammon.
After the cronuts, we ordered lunch. Well, actually I ordered breakfast, because once you start a meal topsy turvy you have to finish it topsy turvy. Them's the rules!
Katie told me that a cronut is made with croissant dough and then baked (as in fried) like a doughnut. I could feel  my waistline widening just thinking about it.
I wanted to take a picture of it's soft, buttery inside and light, velvety layers but I was far too busy demolishing it for that. So here's one I found  on the interwebs earlier.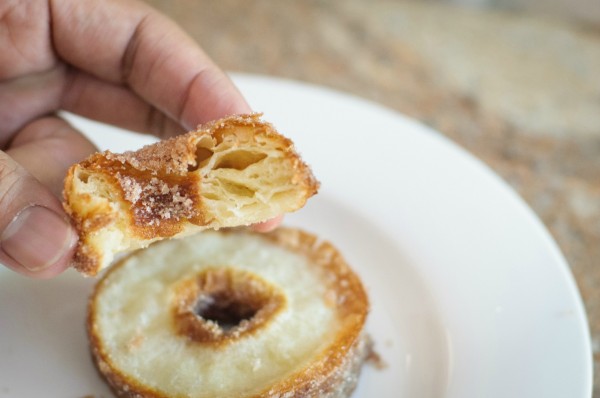 photo credit Ernesto Andrade via  photopin cc
This was all that was left of mine.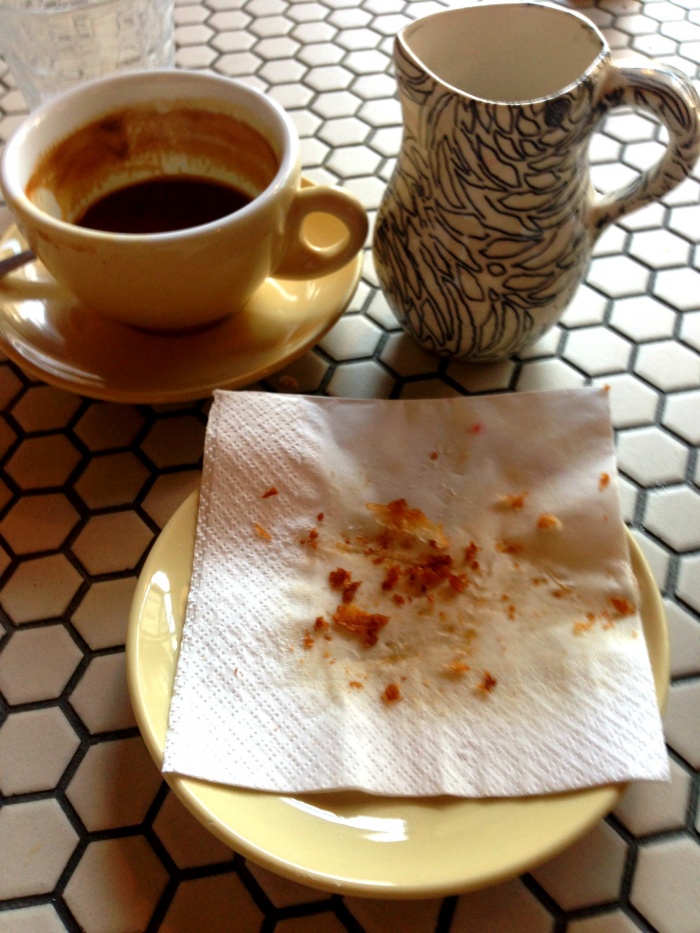 In the spirit of the birthday festival, I bought David a take away cronut which I promptly delivered to his office. This act of  kindness  will no doubt guarantee me a nomination for the title  of "Wife of the Year."
David was pretty enamoured with his chocolate cronut. It seems I'm not the only one who is nuts about cronuts. It was love at first bite for him too.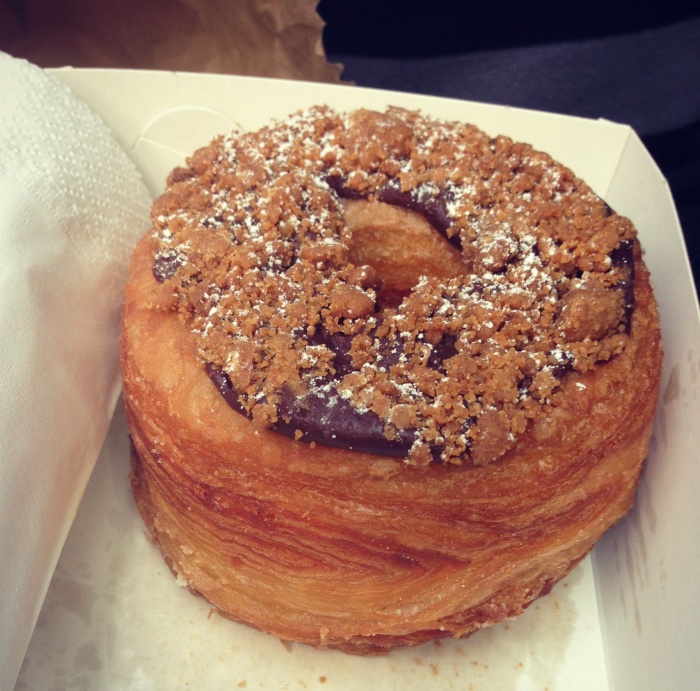 This could be dietarily (no, that's not a real word) dangerous. Lucky Brewtown Newtown is not on our side of town.
Hello, my name is Sam and I'm a cronut-a-holic…
Have you ever eaten a cronut? If you had to choose one, what would it be, doughnut or croissant?