This morning I travelled from the City to the Shire to run the Sutherland to Surf for the fourth time.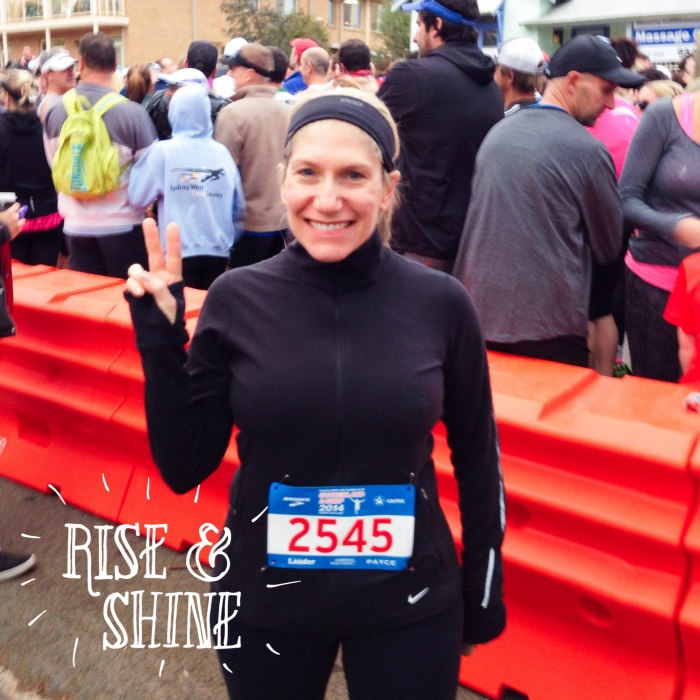 In my opinion, this awesome event is somewhat underrated and overshadowed by the similar sounding  run, the City 2 Surf.  However, the only thing that these events have in common is that they're both runs that have a  finish line at a beach.
So what is the difference between the City2Surf and Sutherland2Surf?
| | | |
| --- | --- | --- |
| | City2Surf | Sutherland2Surf |
| Number of Participants | 80,000 (2013) | 8.400 (2013) |
| Length of course | 14km | 11km |
| Price | $65-85 (2014) | $45-60 (2014) |
| Finisher's Medal | Yes | No |
| Organisers | Sydney Morning Herald | Wanda Surf Life Saving Club |
| The finish line | Bondi Beach | Cronulla Beach |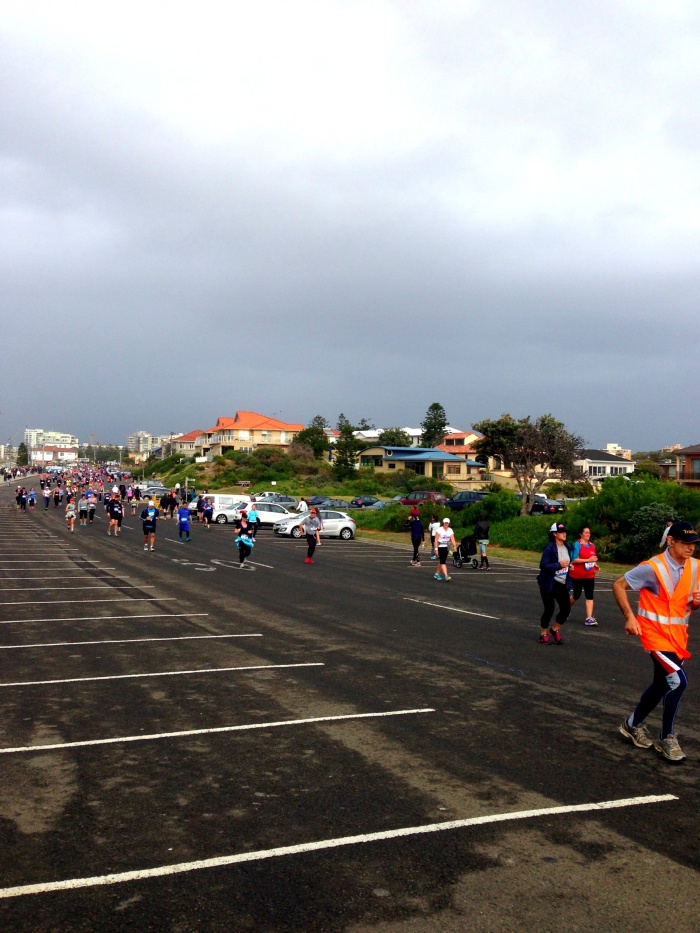 Now, this is a community based run for the local surf club, so don't be expecting any bling for your collection at the end of your 11k,  OK? What you can expect is a crackin' course through the Shire, friendly volunteers, and views like this.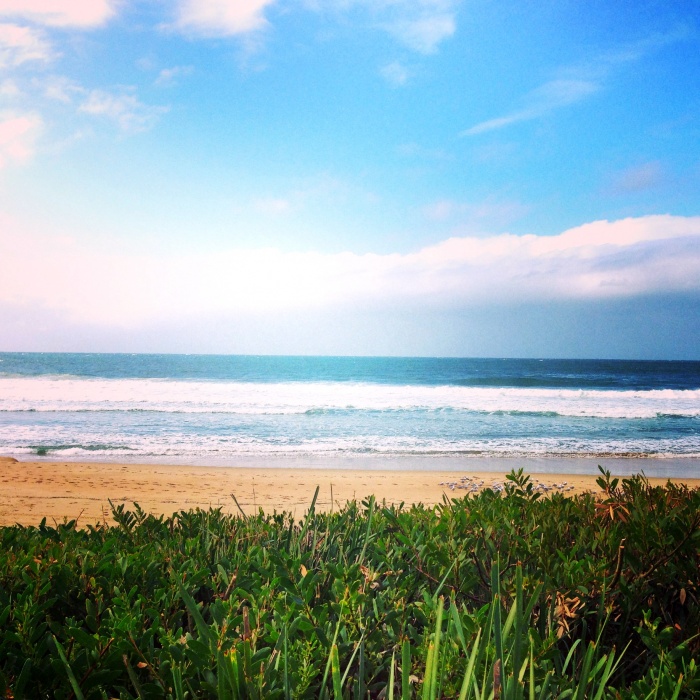 I don't know whether it's because I'm a Cancerian, but oh, I do love to be beside the seaside.
There are so many things to love about this event, from the room to run to the flat course, and the coastal views to the community vibe.
The organisers did a great job, but even they couldn't control the weather which was baltic. The barometer read  a balmy 11 degrees but it felt like minus 11. Lucky for me, I  have just invested in a long sleeved running top. I don't know how I managed without one in the winters of old. Brrr!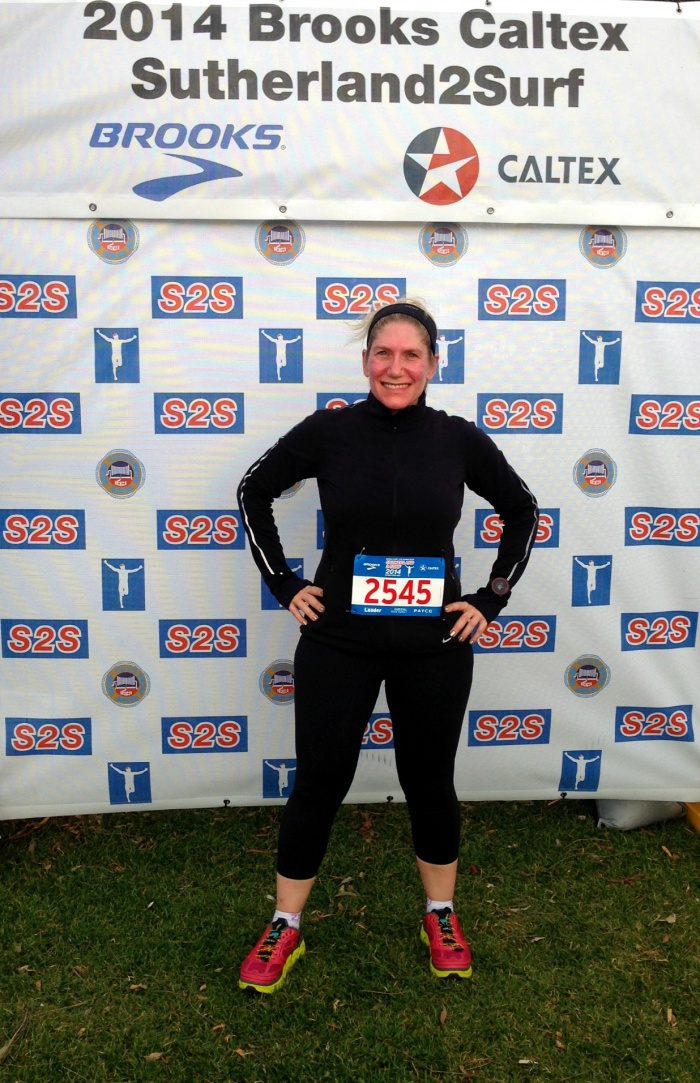 It was definitely not beach weather but I did see someone swimming in a bikini! Crackers! I wasn't bold enough to brave the icy ocean, so I settled for a post race selfie on the beach.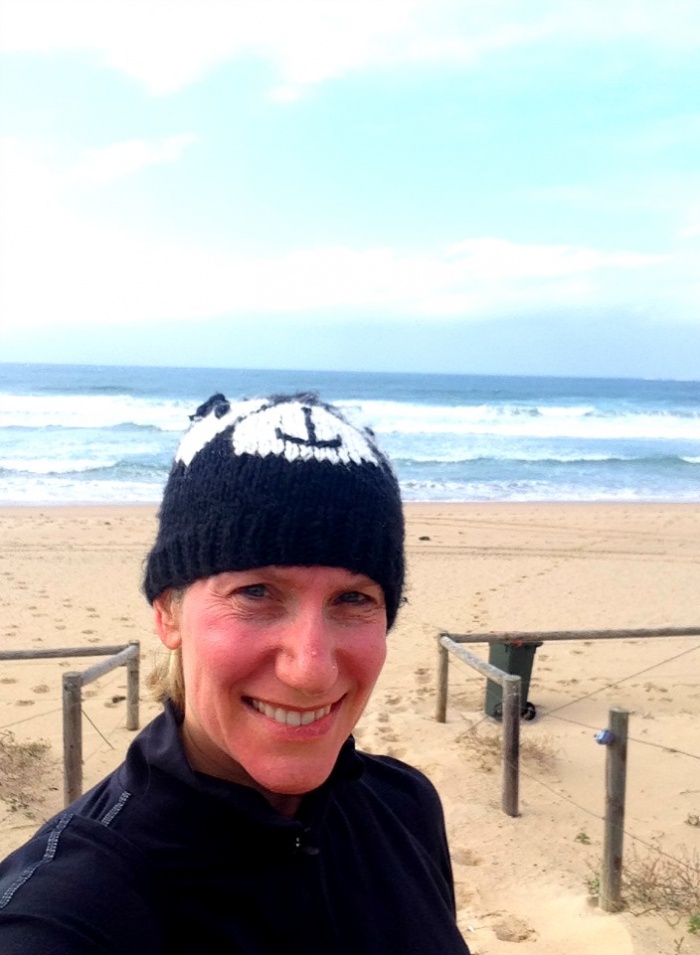 Met my mate A-cat-ah for brekkie at Cronulla and she took me to   Alley Break,  a cafe of awesomeness which serves great coffee…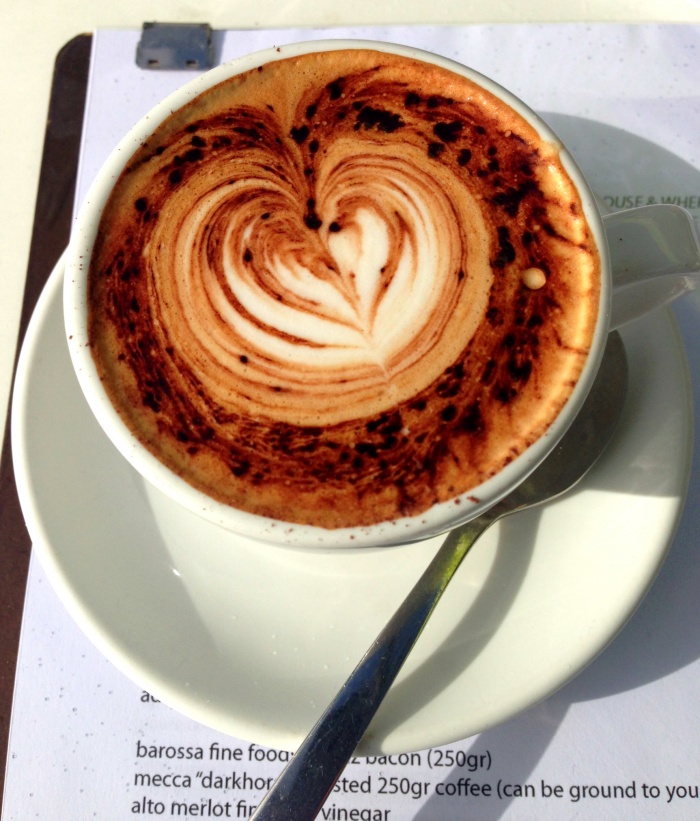 … bakes it's own bread and has a menu full of deliciousness,  including lots of paleo, veggie and superfoody options. If you sit outside, you get a side order of ocean view for free.
A-cat-ah and I usually dine together on dumplings. It kinda weirded us out that we were eating food that wasn't dumplings. We both ordered the Killer Karl; 2 poached eggs, organic silverbeet and kale, avocado and house smoked salmon. They make all their own organic bread on site too,  so in the interests of research, I had to try the sweet potato and wholemeal. Nom!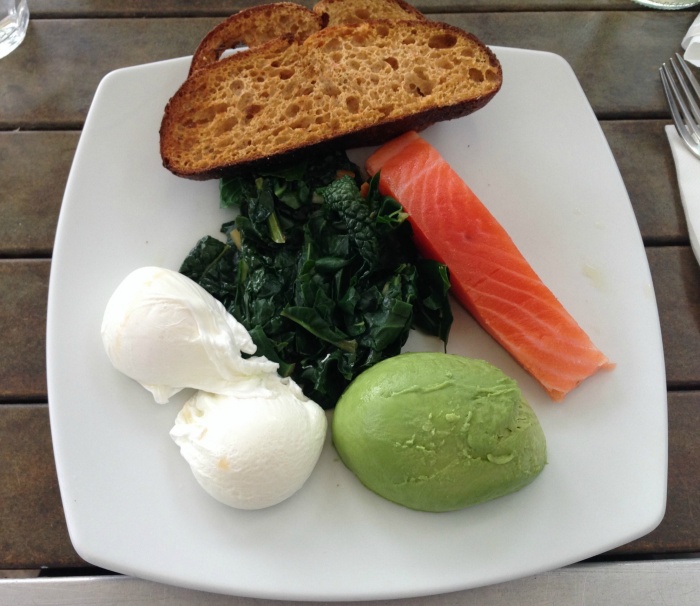 The race was ace and I crossed the finish line in 1.02.33 which was 1 minute and 14 seconds faster than last year.  I don't know how I did that but I did.
The next time I run in a race bib will be in Disneyland. I hope I don't spontaneously combust with excitement before I get there! Only 42 days to go until race day! Bring it on!
Have you ever run in the City2Surf or Sutherland2Surf? Do you like to be beside the seaside too? What's your favourite beach?