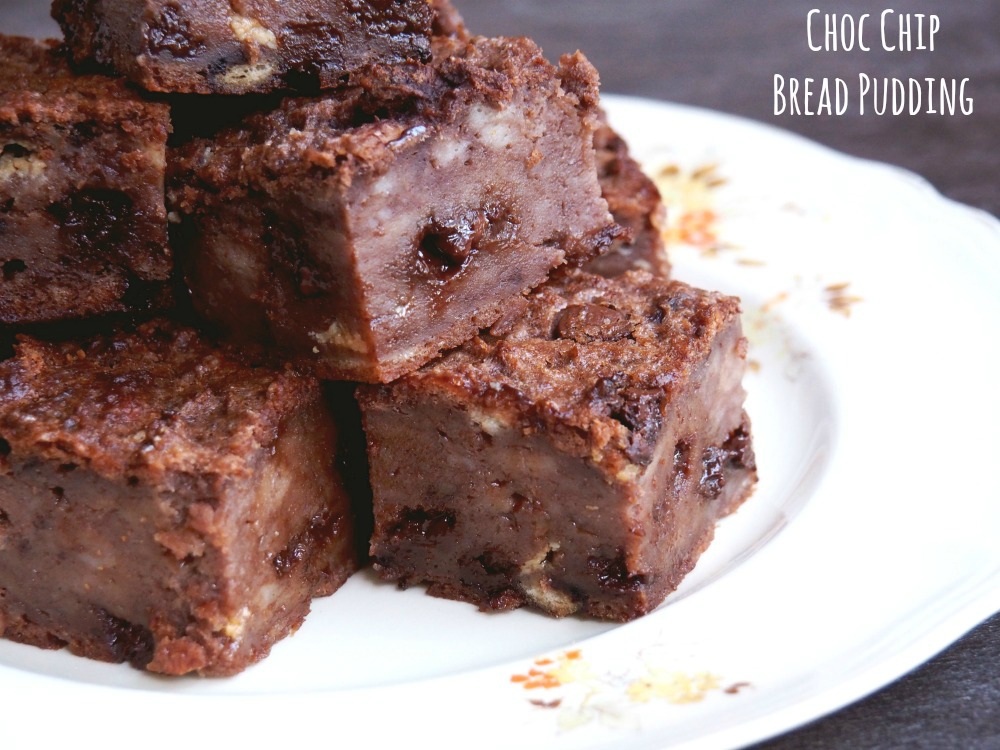 Cuts into 16 generous squares
This chocolate chip bread pudding is cheap, easy and totally delicious! It's delicious served cold with a cuppa and makes a delicious dessert served warm with ice cream.
My nana used to make the best bread pudding – it's like a taste of my childhood. Traditionally the pud is stuffed full of dried fruit and apple but David is a fan of neither, so I never make it much at home. Desperate to get David to love bread pudding as much as I do, I swapped the dried fruit for choc chips and the cinnamon for cocoa powder and the perfect pud was born!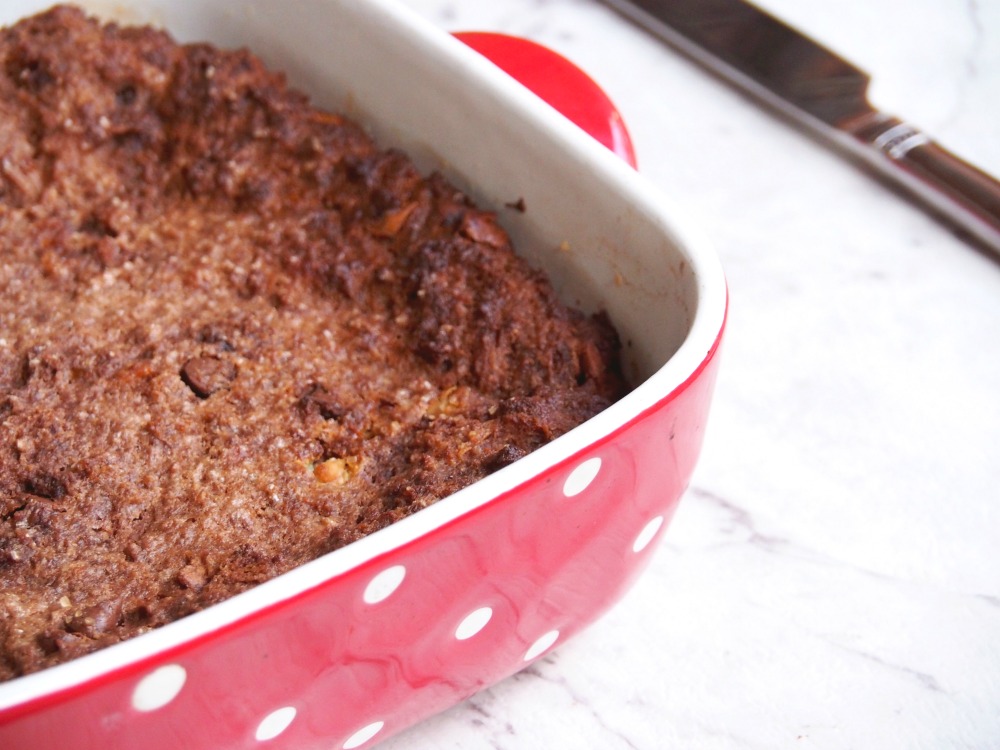 In fact, this has turned into one of our new favourite bakes – there's something super yummy about the pudding and the uber melty chocolate chips. It's totes irresistible! Of course, you can use any combination of choc chips and any kind of bread – that's what I love about this recipe (apart from the fact that it's so delicious,) it's so versatile. Plus, it's a great way to use up stale bread, it's cheap to make and it's totes delicious hot or cold.
Have you got a favourite childhood pudding? Are you a fan of dried fruit?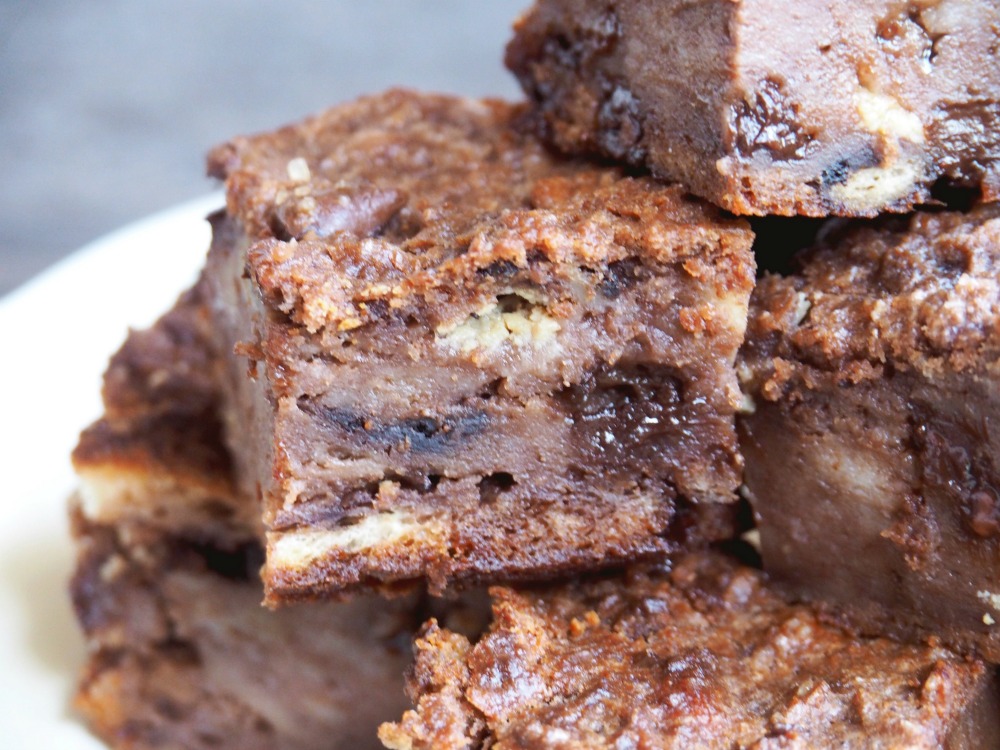 Ingredients
500g white or wholemeal bread
150g chocolate chips (dark, white or mixed)
1 1/2 tablespoon cocoa
600ml milk
2 large eggs, beaten
120g caster sugar
100g butter , melted
2 tablespoons demerara sugar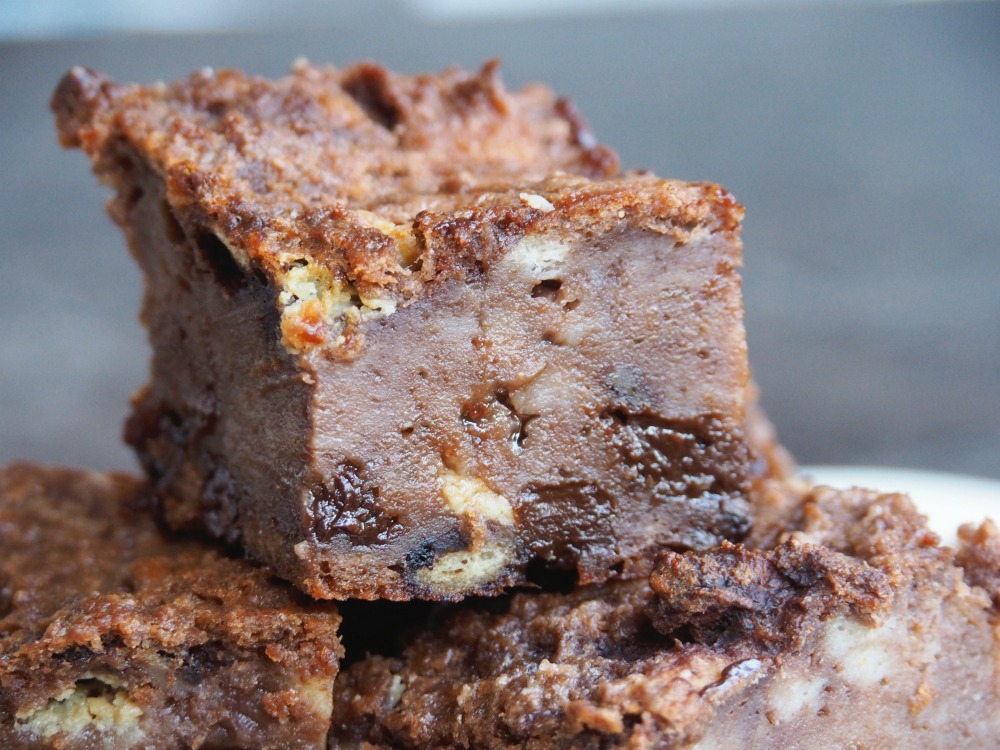 How to
 Tear the bread into small chunks and place in a large mixing bowl. Pour in the milk, then stir or scrunch through your fingers to mix everything well and completely break up the bread. Add the eggs, sugar and cocoa. Stir well, then set aside for 15 minutes to soak.
 Heat oven to 180C/160C fan. Butter and line the base of a 20cm square baking dish. Stir the melted butter and the chocolate chips  into the pudding mixture, tip into the dish, then scatter with demerara.
Bake for 1 hour or until firm and golden, covering with foil if it starts to brown too much.
Allow to cool for 10 minutes and then turn out of the tin and strip off the paper. Cut into squares and serve warm with custard or ice cream, or at room temperature with a cuppa for a delicious tea time treat!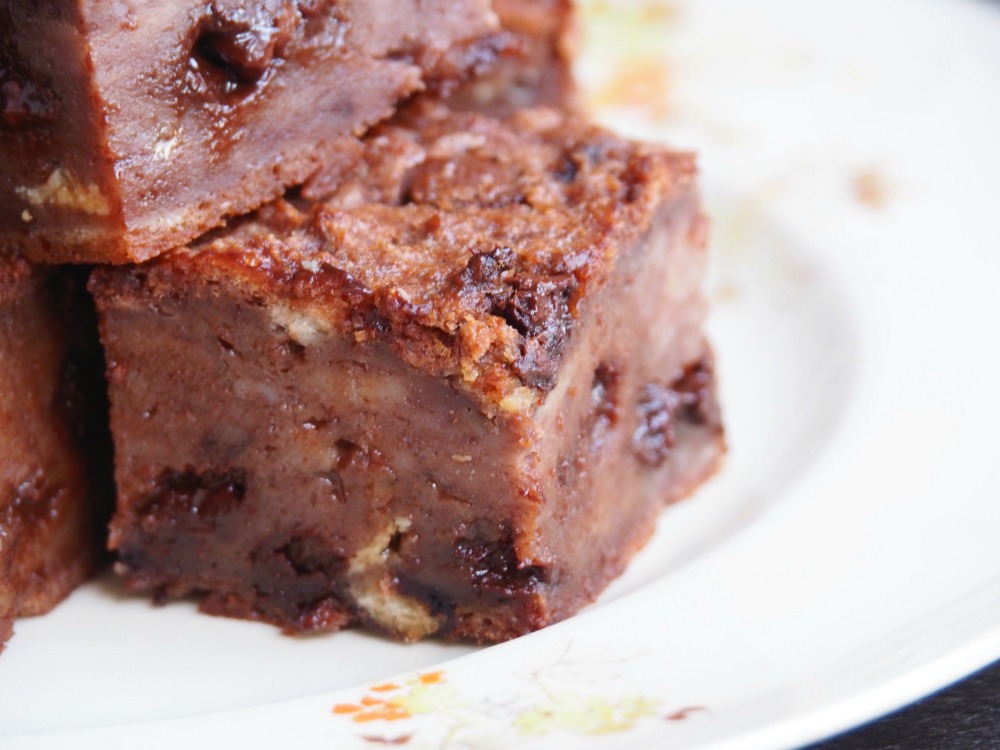 Other info
Prep time: 10 minutes   Cooking time: 1 hour  plus 15 minutes soaking