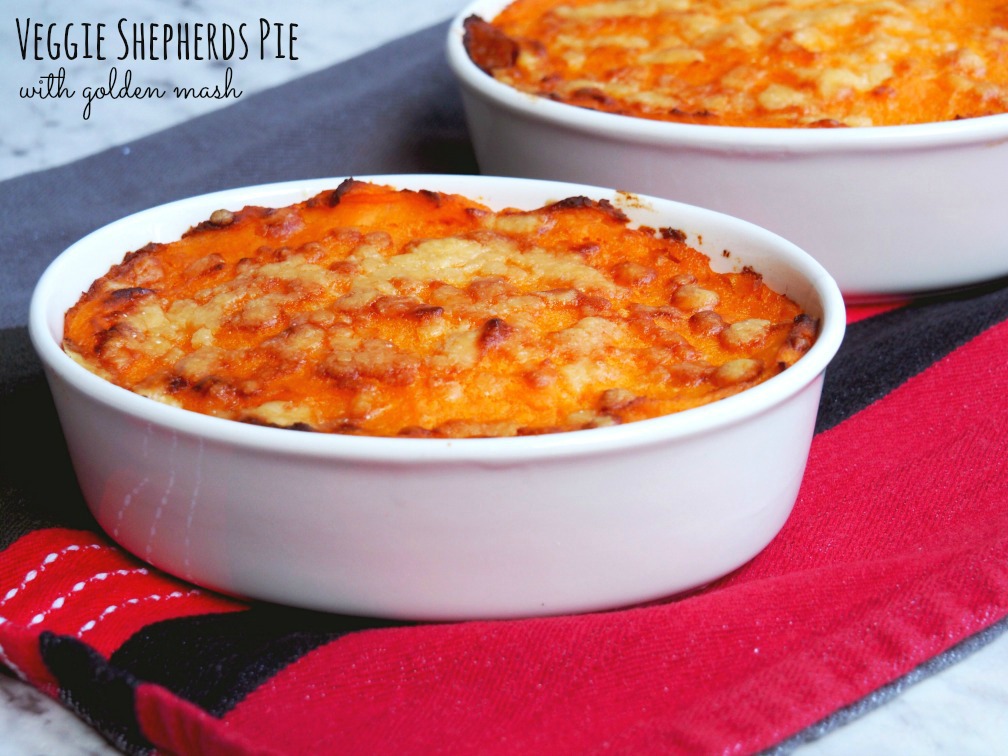 Serves 4
Looking for a delicious meat-free alternative to Shepherd's Pie? This is it!
I love meatless versions of my favourite meaty meals but I've got this weird thing where faux meat or faux meat products just makes me gag. If I'm not eating meat, I don't want to eat simulated meat either. I once went to a Chinese restaurant in Sydney where they specialised in simulated meat dishes using soy and tempeh products. My gag reflex got a very thorough workout! What I love about this pie is that it has all the delicious flavours of a regular Shepherd's Pie but it's made with honest to goodness whole ingredients. It's the same but different!
I've updated this recipe with some new tweaks both to the ingredients and the method. We found using just sweet potato in the mash made it to sweet so we both sweet and regular potato which still turns out to be a colourful combination.
Although the pie filling is simple to make, it does need some care and attention and will need regular stirring. The sauce is meant to be thick, rich and delicious but if the sauce is drying out or the veggies are sticking to the pan, just add a little more water.
You can make this in one large pie dish but I like to make mine in individual dishes so we can enjoy some for now and some for later because it's so freezer friendly!
This recipe is  cheap as chips, easy as pie and humble yet hearty. The red wine makes the sauce so rich and it's so flavoursome, I promise you no one will miss the meat!
What's the one thing you can't stomach? Do you have a favourite meatless meal?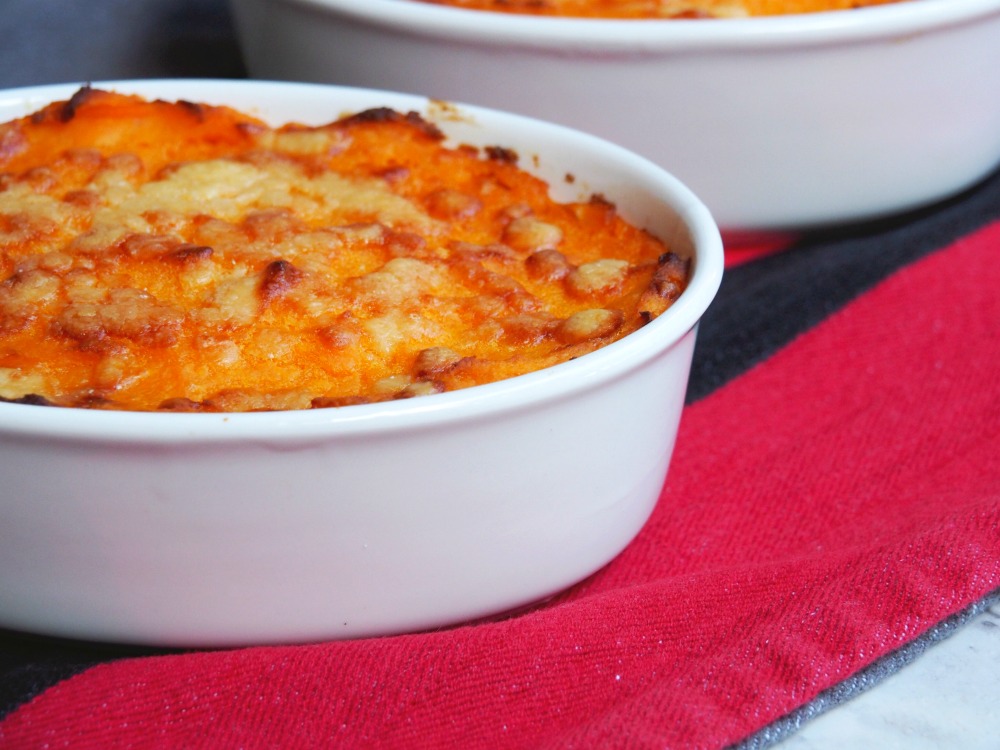 Ingredients
1 tablespoon olive oil
1 onion, halved and sliced
2 cloves garlic, crushed
500g butternut squash, chopped into 1cm cubes
50g sliced mushrooms
1/2 teaspoon mixed herbs
200ml red wine
400g tin chopped tomatoes
2 vegetable stock cubes or 2 teaspoons of TM vegetable stock paste
410g can brown lentils
600g sweet potato, peeled and chopped
400g potato, peeled and chopped
125g milk (250g, if using Thermomix)
80g tasty cheddar, grated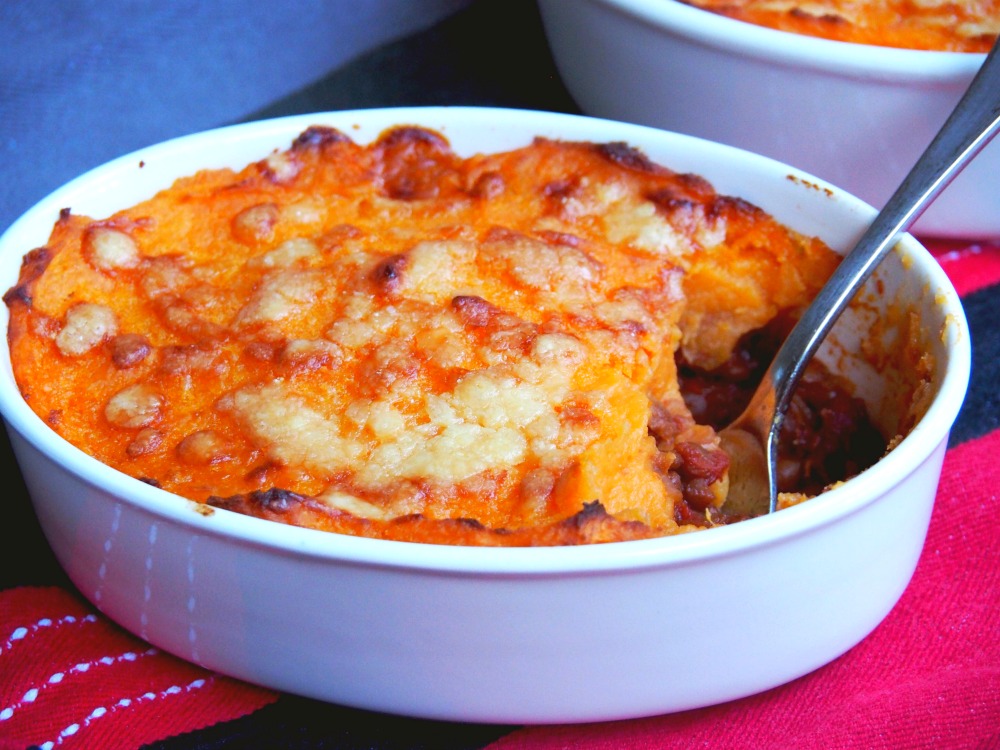 How to
1. Heat the oil in a frying pan, then fry the onion and garlic until  onions are golden. Add the butternut and the mixed herbs. Pour in the wine and the tomatoes, then sprinkle in the stock cubes or stock paste and simmer for 15 minutes. Stir regularly.
2. Tip in the can of lentils and the mushrooms, then cover and simmer for another 15 minutes or until the pumpkin still has a bit of bite and the lentils are pulpy. Stir regularly.
3.  I like to make the mash in the Thermomix while the lentils are cooking,  following the instructions in the everyday cookbook. To make the mash on the stove,  simply  boil the potatoes for 15 minutes until tender, drain well, then mash with 30g butter and season to taste.
4. Pile the lentil mixture into a pie dish, spoon the mash on top, then sprinkle over the cheese. The pie can now be covered and chilled for 2 days, or frozen for up to a month.
5. Heat oven to 190C/170C fan-forced.  Cook for 20 minutes if cooking straight away, or for 40 minutes from chilled, until golden and hot all the way through.
Other info
Prep and cooking time:  1 hour