These muffins are super easy and super delicious and can be whipped up at a moment's notice.  Best of all, they're easy to make without a Thermomix too. You can find the regular recipe here.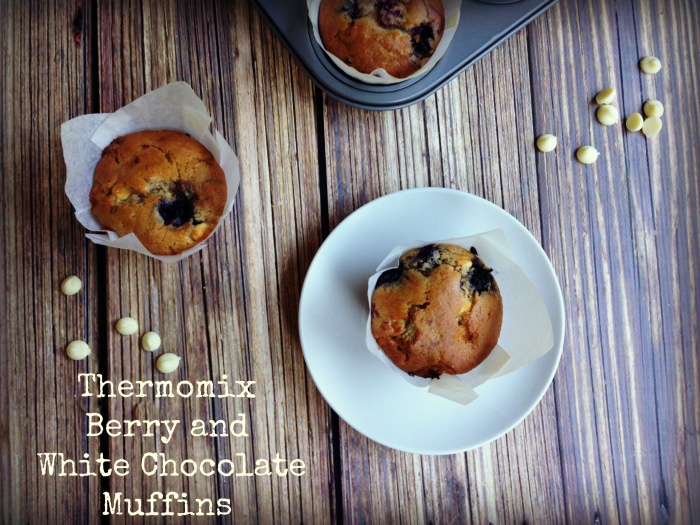 Makes 12
Ingredients
300g self-raising flour
165g  firmly packed brown sugar
1 egg
185g  buttermilk
125g vegetable oil
100g frozen berries
170g white chocolate chips
How to
Preheat oven to 190C /170C fan-forced. Grease or line a 12-cup muffin tray.
Pour all the liquid ingredients into the TM bowl. Mix for 10 seconds on speed 5.
Add the flour, sugar and the chocolate chips into TM bowl. Mix for 5 seconds on speed 4, using the spatula to mix. Don't over mix! Remember a lumpy mixture makes the best muffins! Gently stir through the berries with the spatula.
Use an ice cream scoop to spoon the mixture  into the prepared muffin cases and then bake for 15-20 minutes until golden.
Other info
Prep Time:  3 minutes    Cooking time: 15- 20 minutes