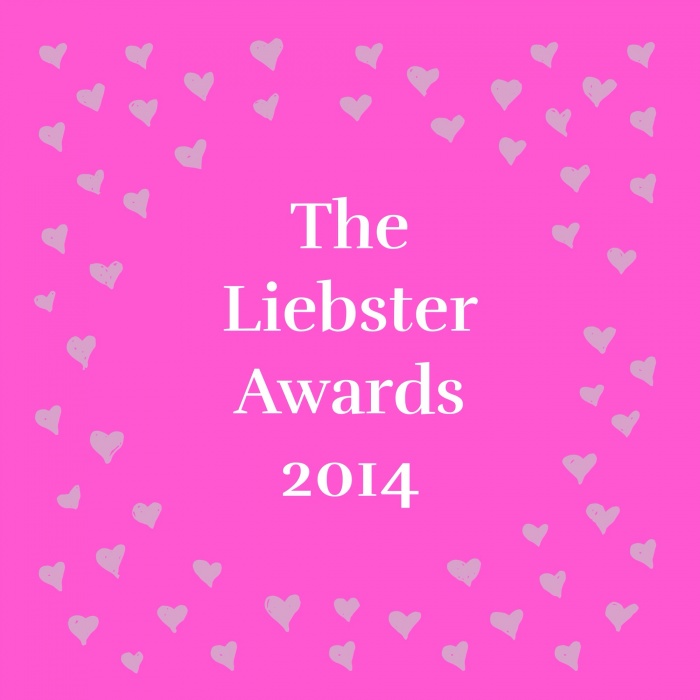 As if life couldn't get any more exciting, last week I got an award. A real life virtual award. The uber awesome Jim and Christina of Mr and Mrs Romance nominated me for the Liebster Award.
The Liebster award is a blogging award  given to bloggers by bloggers. It's like the Oscars without the red carpet, only it's more fun and you don't get a naked gold man taking up space in your display  cabinet. Instead, it's a  fun way to put some of your favourite blogs in the spotlight, give them a virtual huzzah and discover some new blogs on the interwebs.
When one accepts the award, one blushes,  feels all warm and toasty inside and then answers the 10 questions posed by the nominee.  I'm a sucker for a good set of questions and I love to share the love so I was all over  that award.
So without further ado, let's get the party started!
1. Would you rather: be stuck in a prison cell for a year with someone who talked incessantly all day or someone who said nothing but stared at you all the time – as in sitting at the end of your bed when you woke up?
This is a toughie, because I love my personal space and  the sound of silence! I guess if push came to shove, I'd go for the silent, stary type because if all else failed, I could just close my eyes and think of England. Or Australia. Or whereever.
2. If you could only eat one type of food for the rest of your life, what would it be?
Dumplings. Dumplings. And more dumplings. There's just so many varieties. I would never get bored of them. I could think of no better way to live than on a diet of dumplings.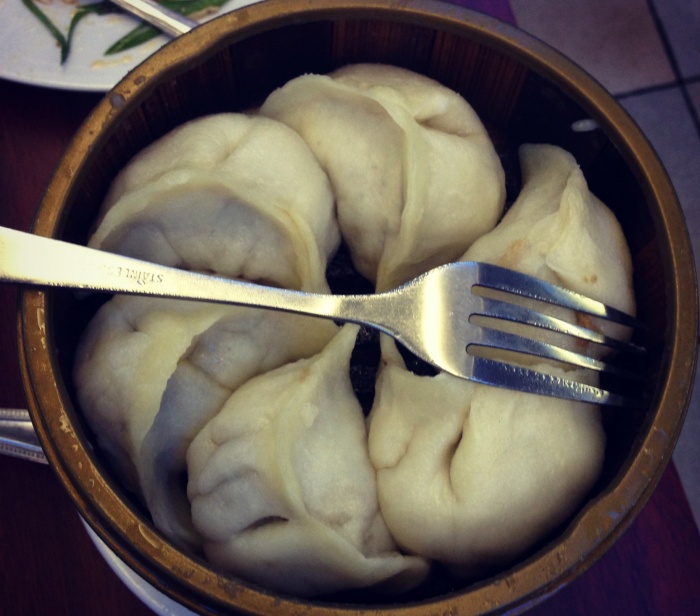 3. What's your greatest fear?
I am frightened of so many things, it's hard to put them in any order; cockroaches, mice, driving, flying, home invasions, people I love dying and walking out of a public toilet with my dress tucked into my undergarments.
4. When was the last time you had a good belly laugh?
A couple of weeks ago when I watched Ferris Bueller's Day Off. How good is that movie?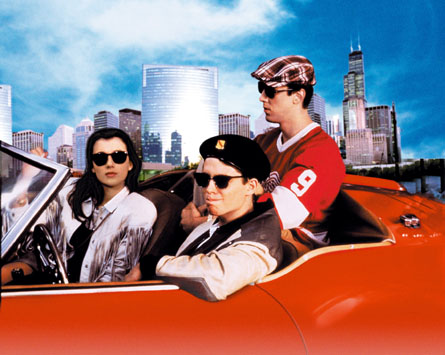 5. What's your earliest memory?
My memory fails me on a daily basis. I can barely remember what I did an hour ago, let alone a decade ago. However, I think my earliest memory is my first day at school. I remember this photo being taken and trotting off to school to meet the lovely Mrs Jones. I had a blast because there was a faux hairdresser's in the home corner. My love affair with classrooms began at an early age!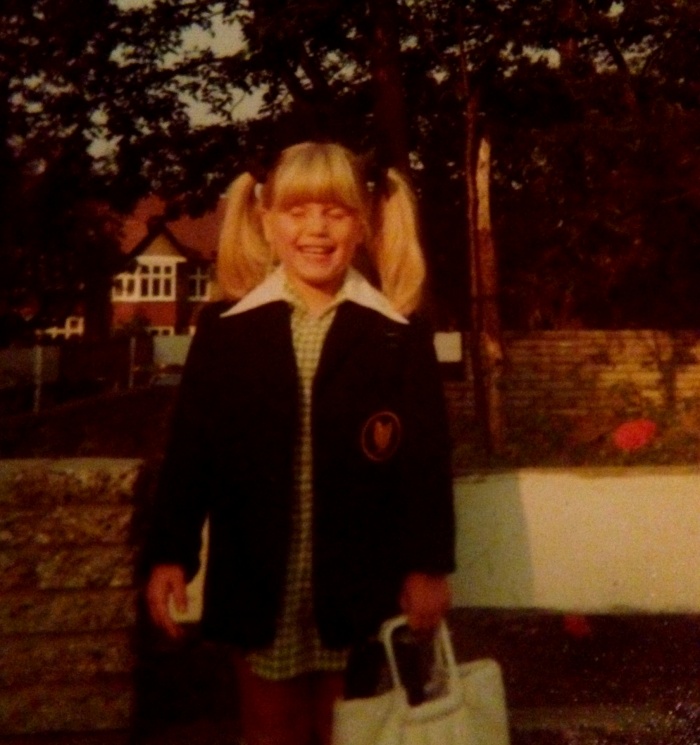 6. How did your parents meet?
I actually don't know, and if I did know, I've conveniently forgotten. I don't know too much about my dad and I don't care about him much either.  David and I met on the internet which was much more interesting! I wrote about that here.
7. What's your favourite meal to cook yourself when you have the place to yourself for the evening?
I usually make something packed with veggies and pulses. It's such a relief  to celebrate veggies as opposed to smuggling them. David is anti-mushroom and eggplant-phobic so I usually have a bit of a mush-plant fest when I am home alone.
8. Have you ever broken a bone? If so, what happened?
No, I've never broken a bone and I strongly suspect that's because risks don't become me.
9. Who did you have your first kiss with? And was it any good?
My first kiss was with a boy called Shane in the back of the drama studio. The only good thing about it was that it was over very quickly.
10. What do you have planned for your retirement?
These days, I don't like to plan so far in advance so my plan is to live to  retirement if I can. I haven't even thought about it but with so much free time, the possibilities are endless!
My 10 questions for you are:
1. What would be on the menu for your last supper?
2. If  you could invite anyone to a dinner party (alive or dead) who would it be?
3. If you could have any super power, what would it be? Why?
4. If you could go anywhere in the world with anyone, where would you go and who would you take with you?
5. If you could swap places with someone for a day, who would you choose and why?
6. What's is the best thing about you?
7. If you were stranded on a desert island, what three things could you not live without?
8. Are you a morning person or a night owl?
9. What was your favourite childhood toy?
10. What dish do you make the best? What's your speciality a la maison?
In no particular order, the bloggers I nominate are:
1.    Tash        Little Bit of Thyme
2.    Viv         Brunch with Viv
3.     Maria    Feisty Tapas
4.     Jackie   Hippie Mumma
5.    Lisa        The Art of Joy
6.    Nat         The Nat Diaries
7.   Kirsten  Kirsten and Co
8.   Trish       My Little Drummer Boys
9.   Katie       Katie 180
10. Steph     Mama Marmalade
What to do next…
Link back and recognise the blogger who nominated you
Answer the 10 questions given by the nominator.
Nominate 10 other bloggers for the award.
Create 10 questions for the nominees.
Get an award button and display it proudly.
What would you have on the menu for  your  last supper? What super power would you choose? What's your speciality a la maison? Don't be shy! Tell me in the comments!