Oh my goodness. I am so excited. We leave for the Big Trip tomorrow. Tomorrow. 
My brain is so busy. I am so busy. So much to do and so little time in which to do it. I can hardly sleep for all the thinks that I am thinking and all the excitement that is building.
I'm not the only one that's been busy. That Icelandic Volcano had me spooked and curbed my enthusiasm somewhat. I'm hoping it can keep a lid on it's lava until I am up, up and away.
There's so much I want to do, to see and to experience while we're away, I want to do it ALL.
However, right now, I'm not there, I'm here and I want to enjoy the present. I went for my last training run around the city and savoured all the sights. I've loved every step of the journey from Sydney to Disney. I've come a long way, in more ways than one.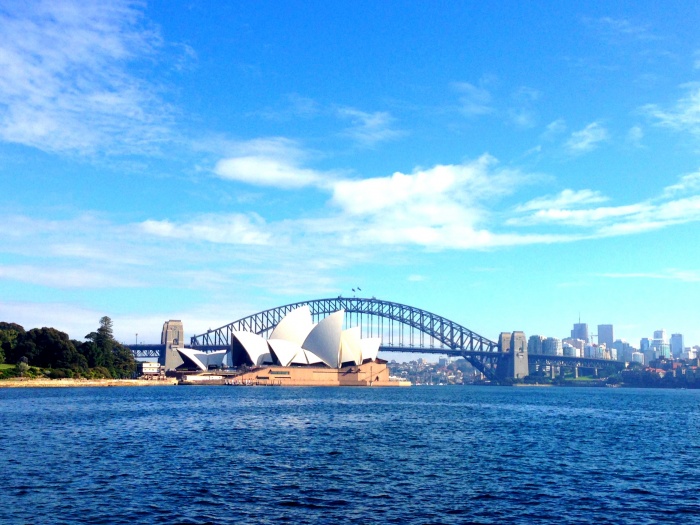 While I was melting down about the volcano that hadn't erupted yet, I had an epiphany. Even if I never got to Disneyland or ran the Half Marathon, no one could ever take away all the fun that I've had dreaming about it, planning it and preparing for it.
But as it happens, I'm really doing it. I can't quite believe that after all the dreaming, planning and preparing, that it's really happening. I'm surprised I'm not covered in welts from pinching myself!
I have a  long list of things To-Do in Disneyland and Mickey and Minnie are sure to keep me out of  mischief. However, where there is a  computer, a camera and wi-fi there will be a blog post, so please  come along for the ride! You can also get in on the action on Facebook and  over  on Instagram with the hashtag #runningsydneytodisney  See you on the other side!
Would you care to share any last minute travel tips?