Wowzers! I've finally got 5 minutes to grab my laptop and tell you about what's been happening since I've been gone! Holidays are hard work I tell you, but in the best way possible!
I can't believe we've only been away for 7 days, it seems like forever and I can hardly believe how much we've packed into a week.
Disneyland was awesome and everything I dreamed it would be and more. I was the happiest girl on earth, in the happiest place on earth.
There was nothing the trusty  Disneyland Half Marathon Facebook Group did not know about Disneyland and Run Disney, they became my virtual guide book and running coach all rolled into one! One of the group members, Tracy went so far as to deliver me my race essentials, including a case of water, bananas, epsom salts and epsom cream, all to my hotel, so that it was ready and waiting for me upon arrival. Kindness like that warms the cockles of my heart.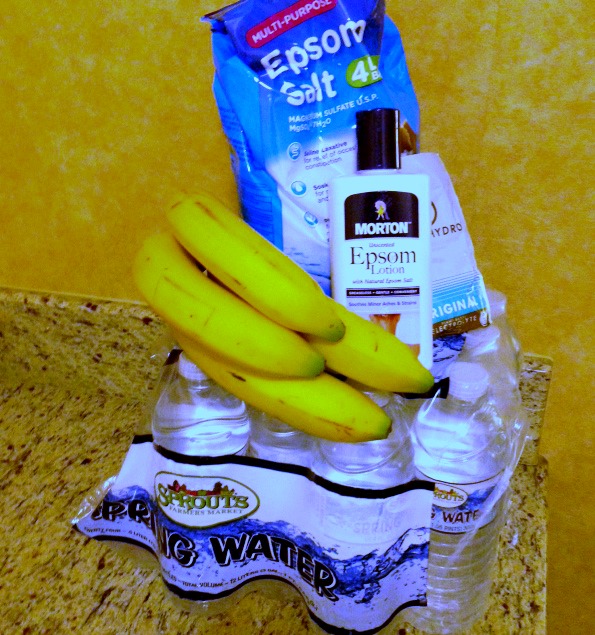 We had a few days to hit the park running. As neither of us had been there before, we  made it our mission to do all the things. Well, all the wimpy things as fast, scary, upside down rides are my nemesis. That's my excuse for riding the kiddies carousel (and I'm sticking to it!)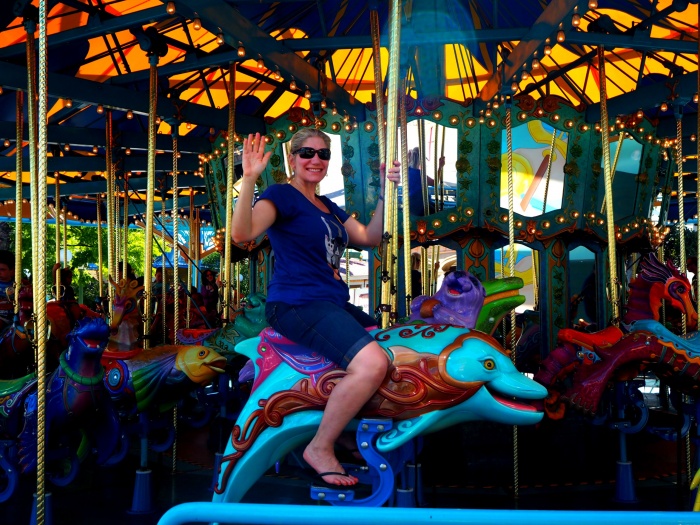 We also wanted to  eat all the things. The peeps from my friendly Facebook group had given me a list of Must-Try Disney delicacies and I was determined to work my way through them all. Here's the Tigger Tail which left us on a sugar high for the duration of our stay!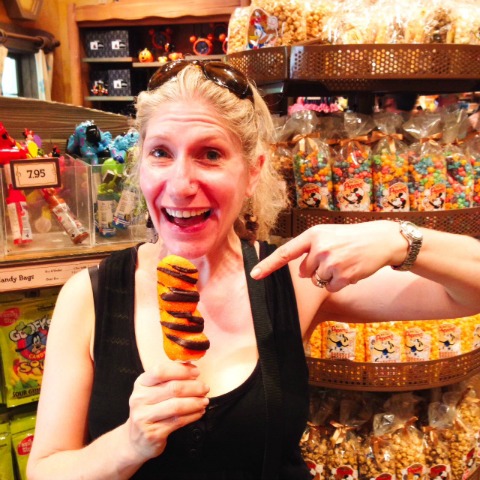 David and I ran the 5k together which was all kinds of awesome. Running with the person that makes me happiest in the place that makes me happiest was one of my happiest experiences. The fact that I got to high five Mickey as I crossed the finish line and got a medal for my efforts is just the icing on the cake.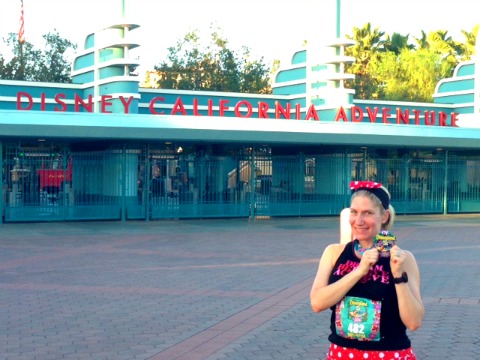 David loves watching those eating challenges on Man Vs Food so much, that I decided to set him his own challenge, which I have lovingly called David Eats America. He's tasted victory and faced defeat thus far. However, he reigned supreme over this Smokehouse BBQ Burger at The Cheesecake Factory. If you want to see what else he's been eating, check out the hashtag #davideatsamerica on Instagram.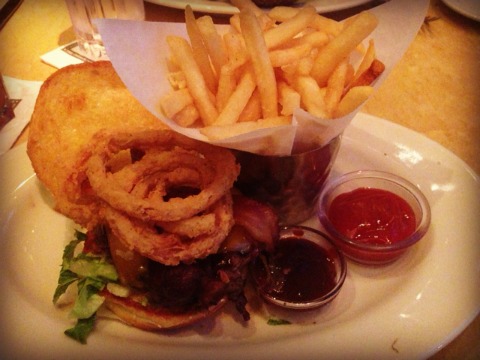 We ate at a few places in Disney but my favourite was Tortilla Jo's where they prepare the guacamole at your table, just the way you like it. Thanks to the lovely Martyna from Wholesome Cook and Kirsten from Kirsten and Co for the mouth watering Instagram photos that led me to Guac Heaven.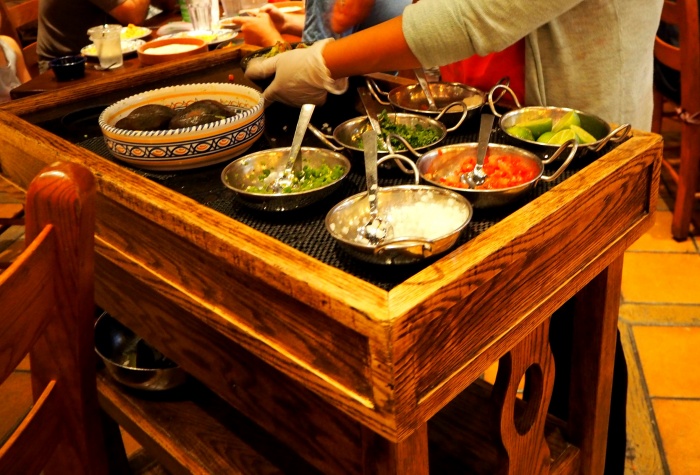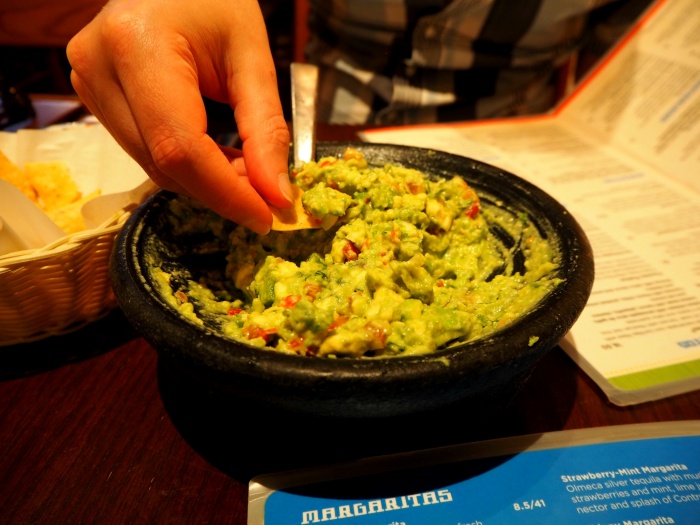 Then before you could say Ready, Steady, Go, it was race day and I was about to run my dream into reality in the Disneyland Half Marathon.  Crossing the finish line and high fiving Minnie Mouse will go down in my personal history as one of my finest moments, but that's a whole other blog post. Running the half marathon was a bit like  one's  wedding, you look forward to it for so long, try and enjoy it while it lasts, but before you know it, it's over, and you just want to do it all over again!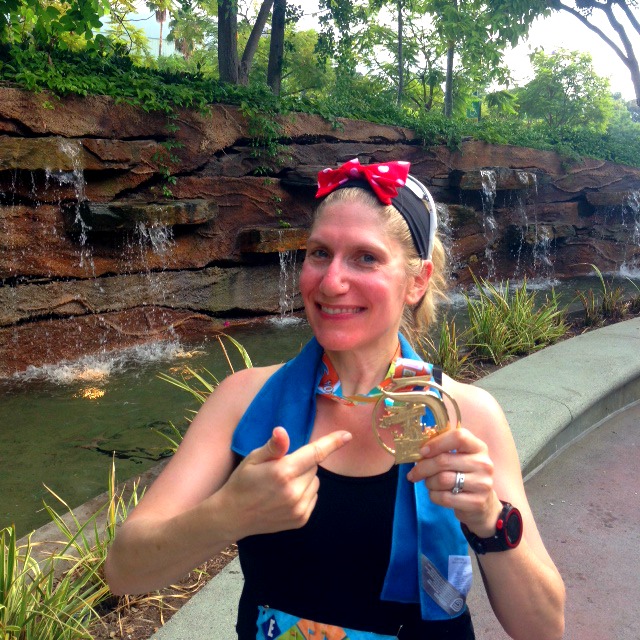 Before I knew it, Disney was done and dusted with only this massive medal to show for it.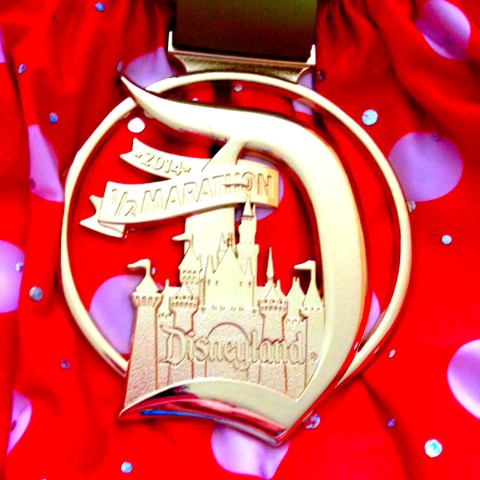 It was the happiest holiday in the happiest place on Earth. In fact, I loved it so much that I'm already planning my next Run Disney adventure in 2016. Hello, my names's Sam and I'm addicted to Run Disney…
Anyway, enough about me? What's with you? Tell me, what have I missed?