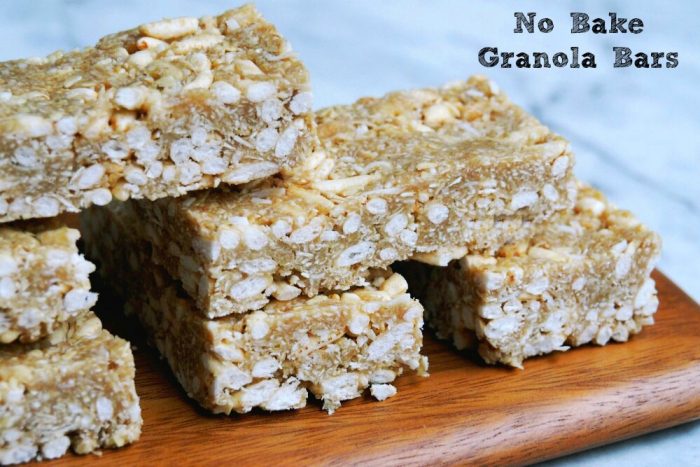 Makes 12 bars or 16 squares
We love these no bake Granola bars of dairy-free deliciousness. They are just like LCM bars, only they taste better and they're better for you. They have proved to be very popular in these parts and I hope you love them as much as we do. They make a great breakfast on-the-go and also go great in lunch boxes.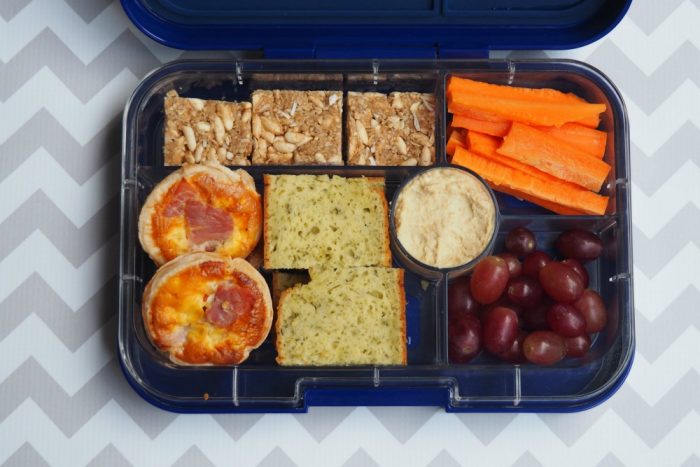 Ingredients
190g rolled oats
30g organic puffed rice
20g shredded coconut
70g coconut oil
70g raw honey
70g brown sugar
1/2 teaspoon vanilla
pinch of salt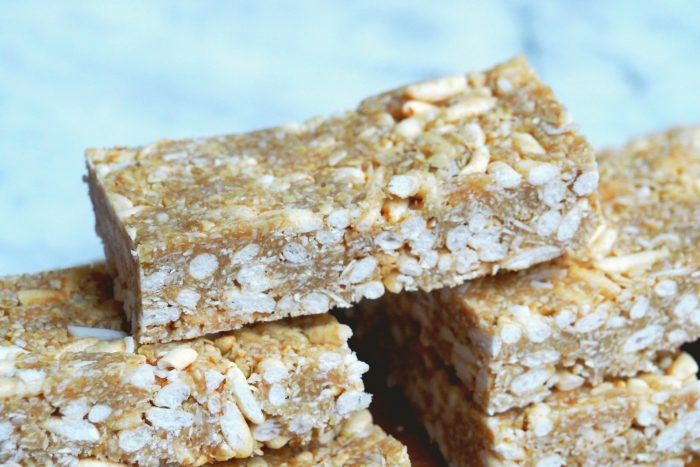 How to
Grease a 20cm x 20cm tin.
Weigh the rolled oats into the TM and pulse on Turbo 2 or 3 times. Set aside and mix with the coconut and rice bubbles.
Place the coconut oil, honey, sugar, vanilla and salt into the TM bowl and heat for 2 minutes at 90C on speed 2.
Add the oat mixture and mix for 20-30 seconds on reverse speed 3 using the spatula to assist.
Transfer the mixture into the tin, using the back of a spoon to ensure it is packed firmly and evenly.
Leave to set in the fridge for at least an hour. Cut into slices and enjoy!
Other info
Prep time: 5 minutes Cooling time: 1 hour minimum (the longer the better.)
TIP! The bars will keep for up for a week in a sealed container.
Feel free to pimp these babies up with some dried fruit/nuts /seeds of your choice, or if you like your bars super sweet, add some of your favourite candy (mini M&Ms work especially well!)