Do you remember last month I was busy boffing away at Clever Cookie School of Blog, the bloggy brainchild of Chantelle and Rowe. Well, guess what? I graduated! I'm officially a Clever Cookie!
Now there was no cap and gown, certificate or ceremony  but there was a bloggy button (can you see it there on the sidebar?) and a graduation get together with some of the Sydney Clever Cookies.
We Clever Cookies have a lot to celebrate so we did it in style with a High Tea at the beautiful QVB Tea Rooms. Because after all, it's not every day you graduate from blog school.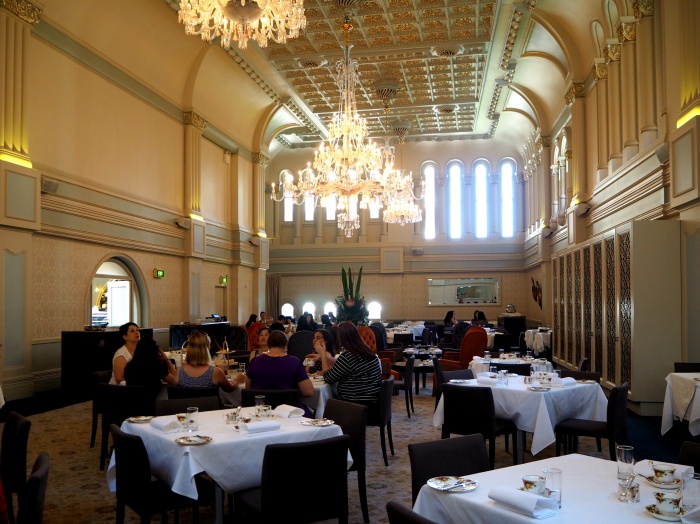 The lovely Lisa who masterminded the event,  organised a beautiful  bloggy gift exchange where we swapped blogesque graduation gifts. I scored this beautiful McGrath Foundation candle. This is no ordinary candle. I love it because it's  pink, and it smells heavenly, but most of all I love it because it's  a candle for a cause.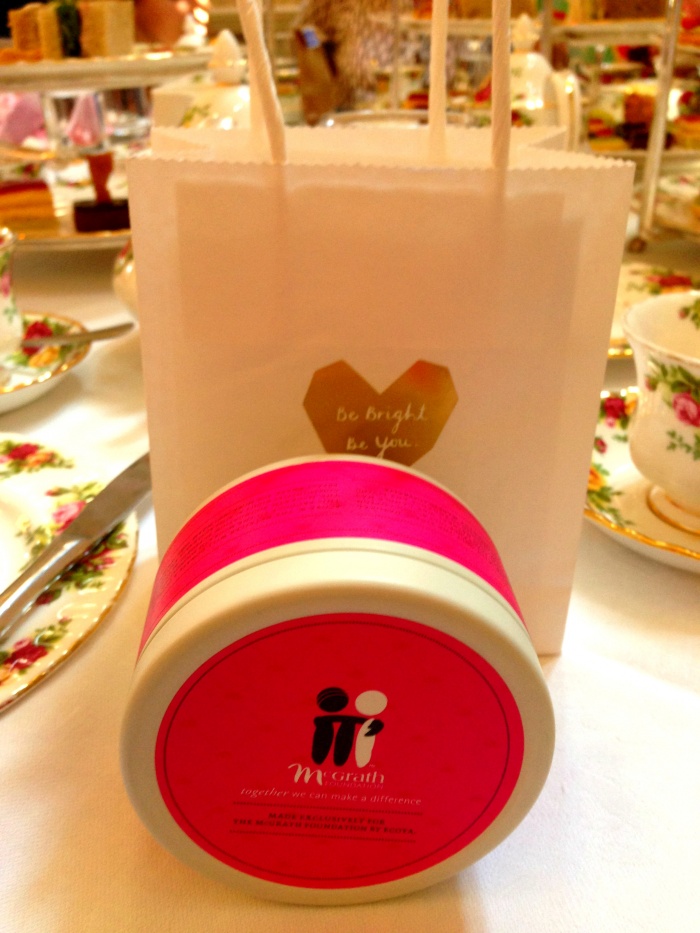 I can't think of a sweeter way to celebrate than with a bit of ye olde caramel fudge, so I shared some with my fellow graduates so they could have some of the caramel deliciousness, aswell as happy memories,  to take away.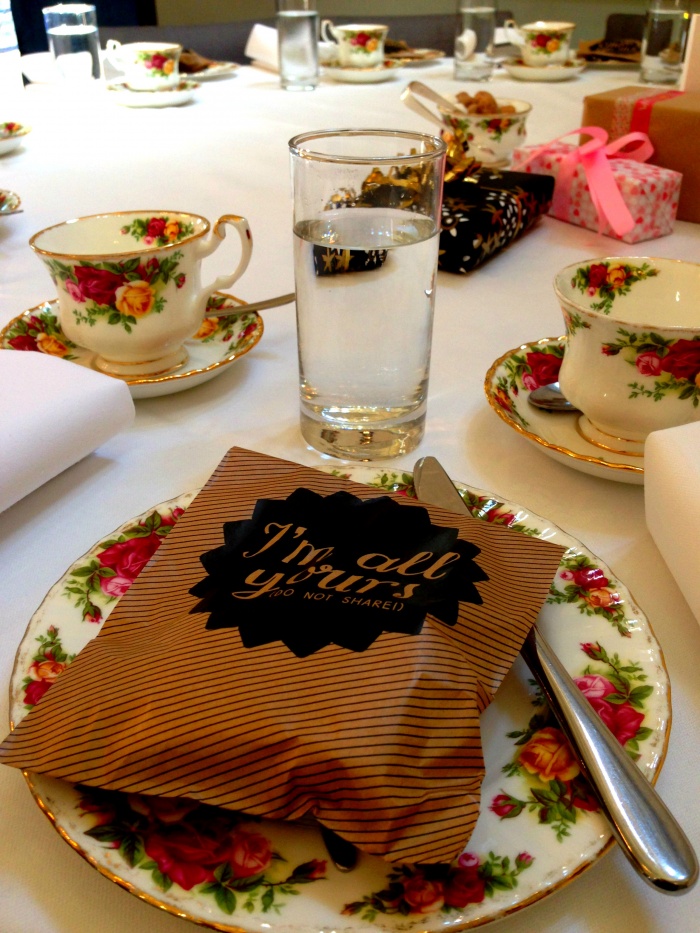 Anyways, back to the spread. High Tea was easy on the eye and a treat for the tastebuds. I think someone should do a blog post on High Tea psychology. You know something like, "what your first pick from the tea stand says about you…" Just in case you're wondering, I always opt for the finger sandwiches first. In my humble opinion, they cannot be beaten.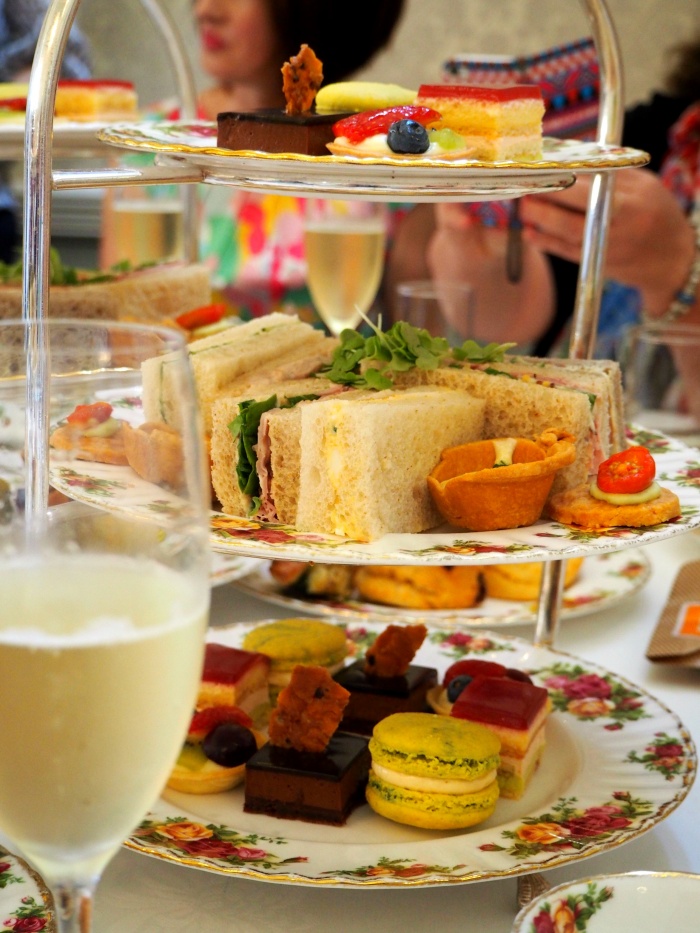 The  jam and cream with a side of scone was also a big hit.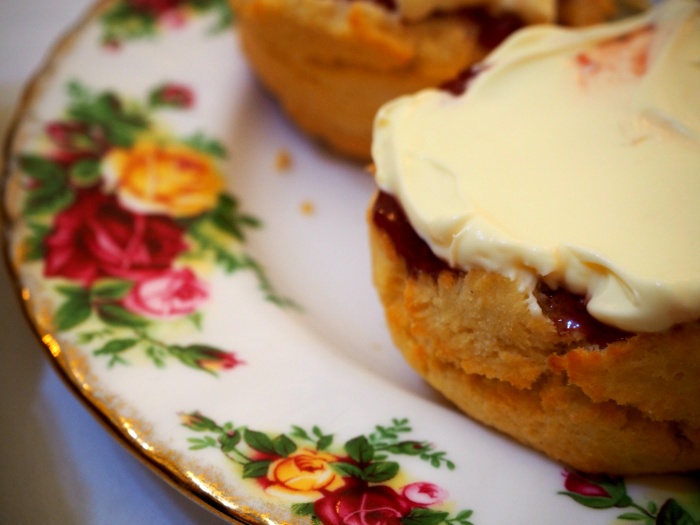 We loved it all. Even the tea set was swoonworthy.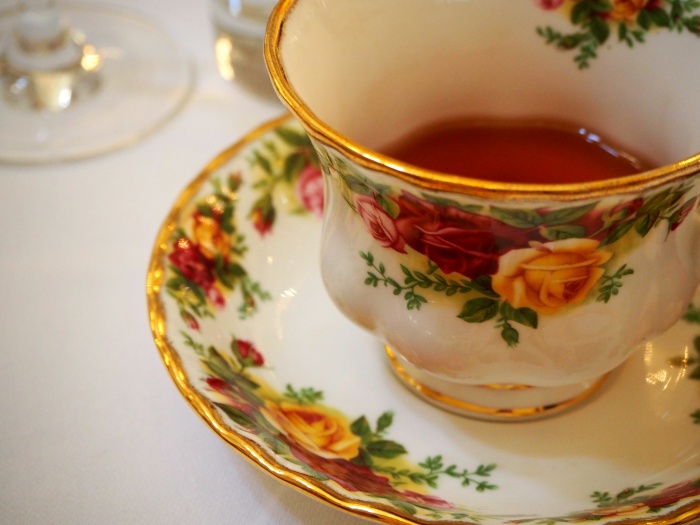 Of course, as tealicious as everything was, the highlight was meeting each other IRL  (In Real Life. )I talked here about how I am always uber anxious about meeting new people, especially in big groups.  I thought I was the only introvert in town but it turns out I wasn't the only clever cookie to have a touch of the  pre-tea  jitters. It's one thing to be a social whizz and connect with the outside world from the comfort of  your computer, but meeting people In Real Life is a whole new ball game.
We needn't have worried. As you would imagine, all the Cookies are not just clever, they're fun and friendly too.
I've said it before and I'll say it again, one of the best things about blogging are the people. They're good. Really good.
Ladies and gentlemen, I present to you  (some of ) the Clever Cookie Class of  2014.  If you want to see the blog behind the name, just click on it and be teleported to bloggy brilliance!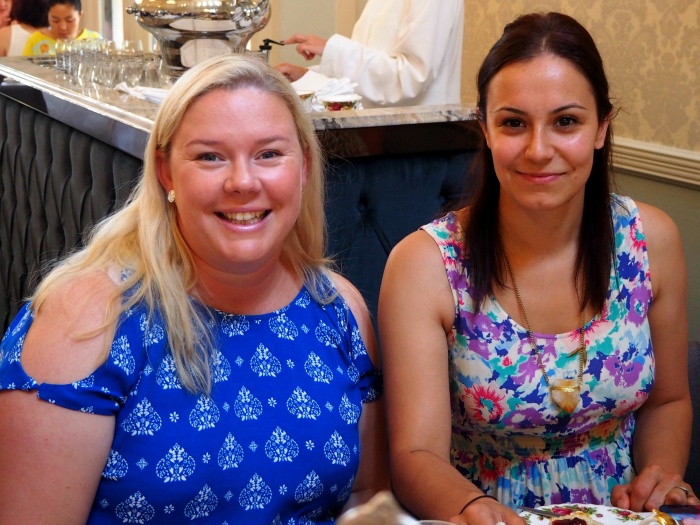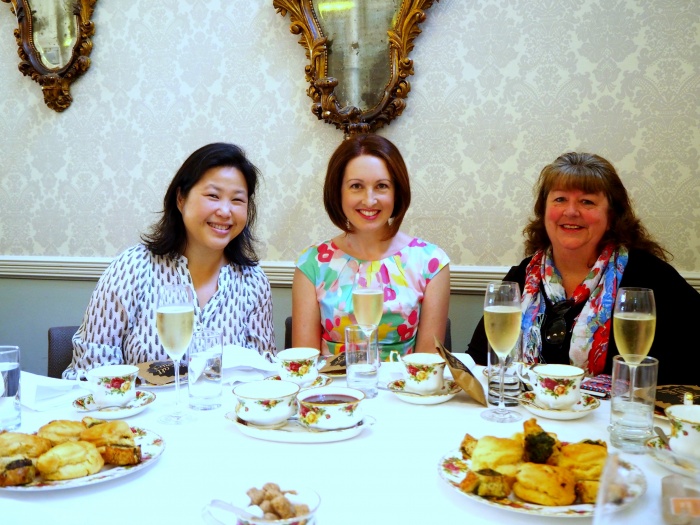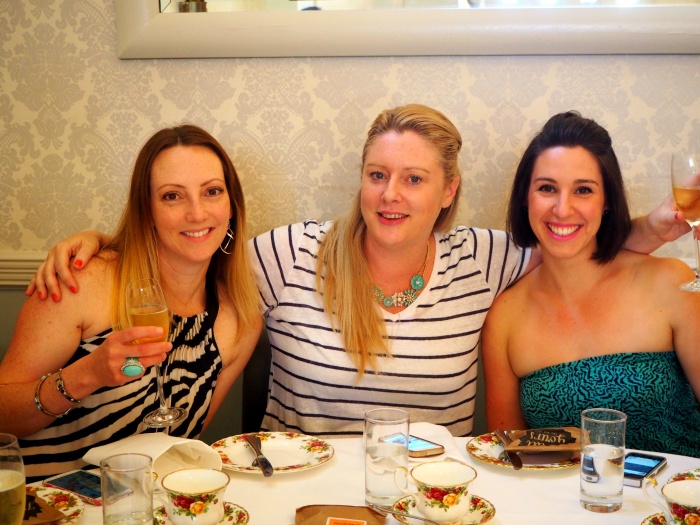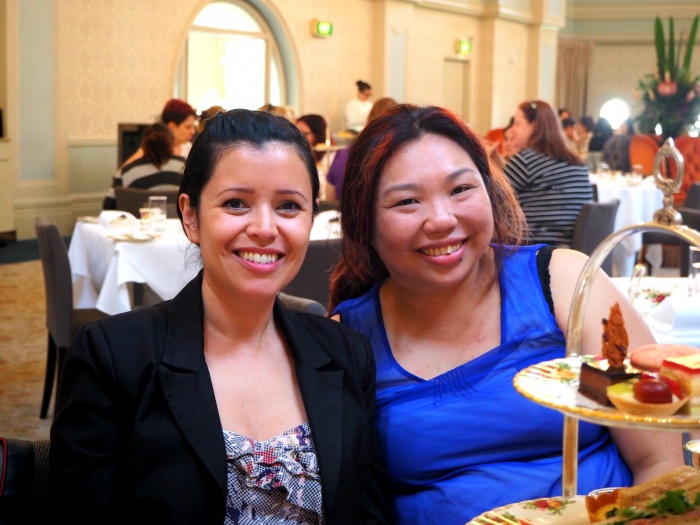 And  look, that's me with Chris.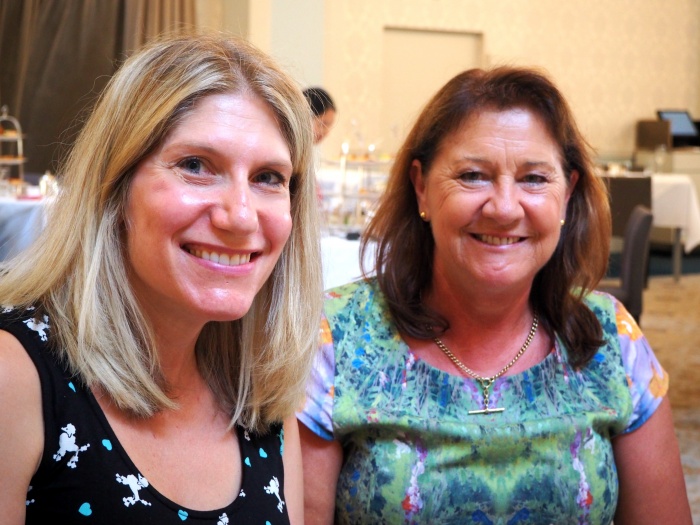 One of the thing I love most about going out with other bloggers is that  no one thinks you're a nut job for taking pictures of your food.  And that's because they don't have time to think you're nuts, because they're too busy taking photos of their food too.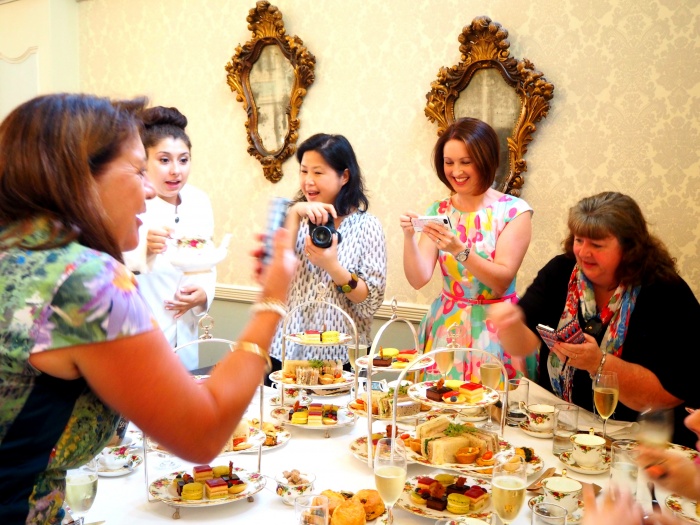 And that's when you know you're amongst friends.
What's the first thing you chow down at High Tea? Have you ever met any online friends IRL? Taking photos of your food, yay or nay?