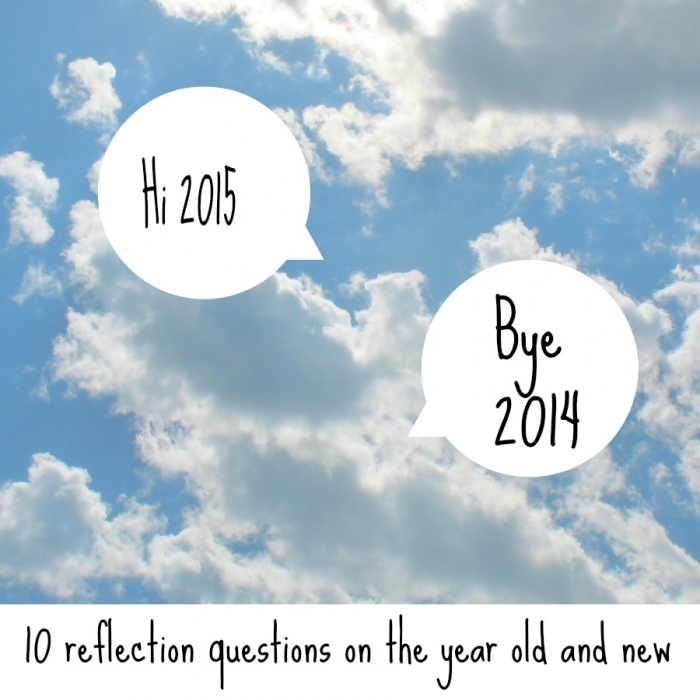 The end of the year is always a time for great reflection, I like to look back on the year that's past and look forward to the year that's coming, kind of like a hi, bye scenario. The lovely Bron at Maxabella Loves shared 10 questions to aid and abet the annual end-of-year-reflection and after some pondering and wondering, I managed to come up with 10 answers.
1. What word do you think best summed up 2014?
Well, at the start of the year my word was "health." I did get  a year's reprieve from the doctor so that was a total score, but I've piled on the pounds this year and that's something that doesn't make me feel happy or healthy. However, if I think back over the year now I'm at the end of it, I think I'd have to choose "joy." Personally, the year was just full of good stuff.
2. What did you do for the first time this year?
I went to Disneyland, I ran my first Disneyland Half Marathon, I got my first 12 month reprieve from the doctor, did my first blogging course at the Clever Cookie School of Blog and I went to my first blogging event.
3. What is the one thing that happened that will have lasting consequences?
David's stroke has made a huge impact on both our lives, both physically and emotionally. It's already changed our daily lives, in terms of diet, lifestyle and exercise and we just want  to do less and enjoy more. I've learned that bad stuff happens but there is always a flip side, and that life is not only fragile, it's precious. I don't want to waste a second.
4. Was there anything you wish you'd done differently? Why? How?
I wish I'd eaten better and stepped away from the chocolate bars. And if I had had another  few hours in the day I would have found time to study for my online counselling course. On the flip side, both these tasks give me something to work  towards and a purpose for 2015.
5. Do you have a favourite moment of the year? What made it special?
Crossing the finish line at the Disneyland Half Marathon (and high fiving Minnie Mouse)  was a life defining moment. Running in that race had been my dream since my diagnosis and completing it gave me closure with cancer.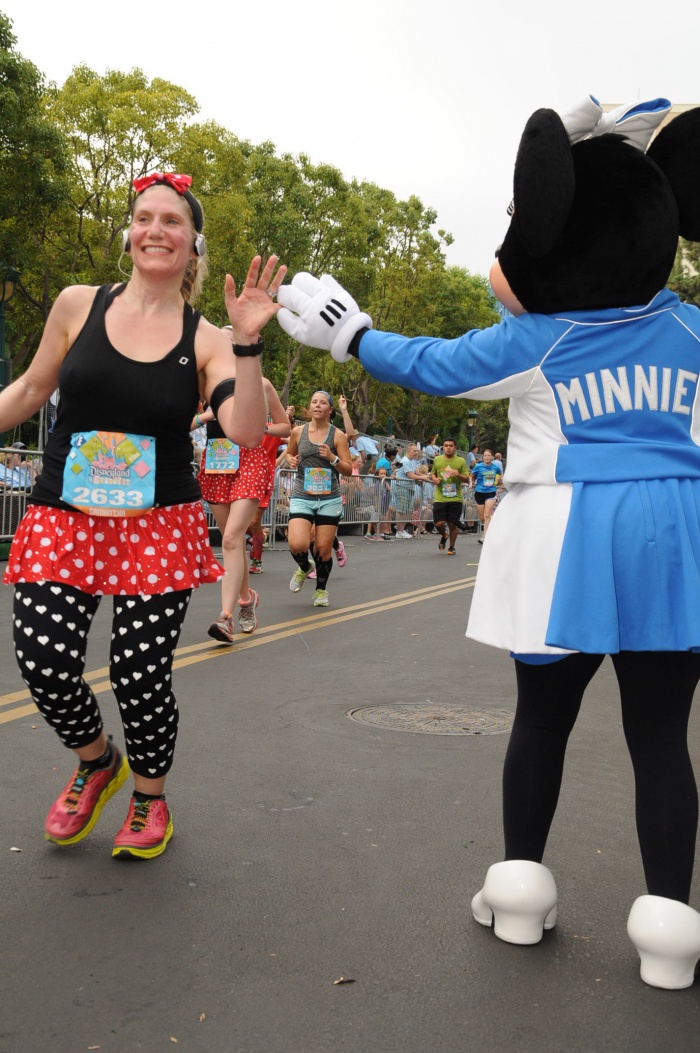 6. What lessons has 2014 taught you about yourself? About others?
I discovered that I am surprisingly resilient and I am good at finding the flip side. I've worn my emotional raincoat alot this year and I've learned I can't change the world, but I can be the change I want to see in the world.
7. How will the lessons from the past year change the way you approach the new year?
2015  is going to be all about gratitude. I am so thankful for my lot in my life, from the marvellous to the mundane. I don't want to take anything for granted. I want to live more, love more and be less busy. This year I just want to really stop and smell the roses. As Ferris Bueller said, "life moves pretty fast, if you don't stop and look around once in a while, you could miss it."
8. What do you most want to do in 2015?
Stay healthy and away from hospitals.
9. What do you want to change most about yourself? The world?
I'd like to do less, not more. And for the world? More love, less hate. More giving, less taking. More peace and less war.
10. What one word do you hope will sum up what you hope to achieve in 2015?
Well, like Bron, I'm playing my cards close to my chest here, but I  will reveal my word on her linky on New Year's Day. I have so many words I want, it's so hard to choose just one, but I still have a couple of sleeps to think about it.
What word would you choose to sum up  2014? And do you have a word for 2015? If you do, you're one step ahead of me! Don't forget to check out Bron's post and check out all her and her reader's awesome answers.