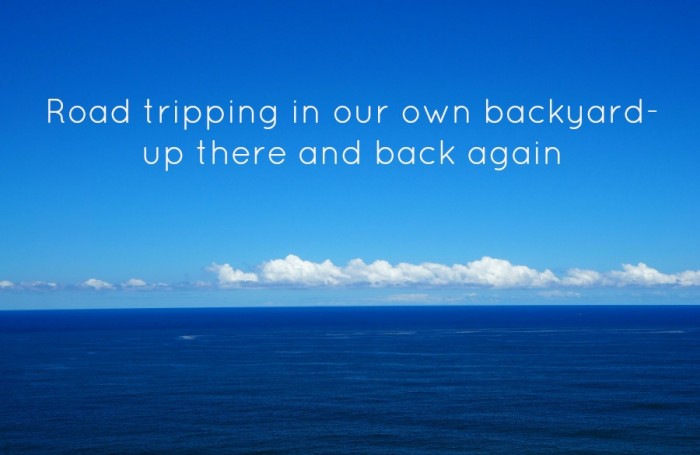 I suffer badly from PHB (Post Holiday Blues), do you?
I've tried a number of ways to overcome this sorrowful affliction but none are as effective as booking another trip as soon as humanly possible. The daily grind doesn't grind you down half as much when you have a trip or two to look forward to.
As we totally busted our budget with our Big Trip last year, something a little more low key and low cost was in order, so we decided to holiday in our own backyard, and when I say backyard,  I mean the east coast of Australia which as backyards go, is pretty darn big.
We've never taken a car on holiday because a) we only got a car relatively recently and b) I can't drive but we totally gave the car a run for it's money. The roles in our car are very clearly defined, David's the driver and I am the DJ, sat nav controller and Chief jelly snake eater. What can I say? I'm a great multi-tasker.
So here's how to clock up 2000 kilometres in 6 easy steps.
1. Drive from Sydney to Coff's Harbour.
Haven't you always wanted to see the Big Banana?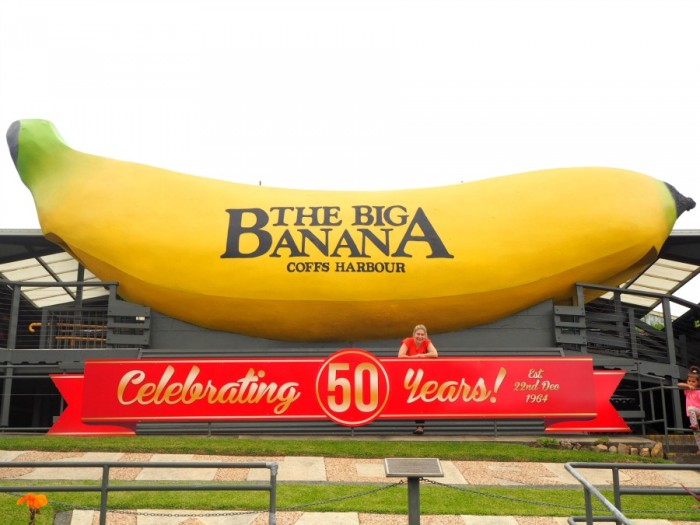 Everyone says everything is bigger in Texas, but after this I'm not so sure.
2. Travel from Coff's Harbour to Byron Bay.
Rent yourself the cutest cottage in the world just minutes from town.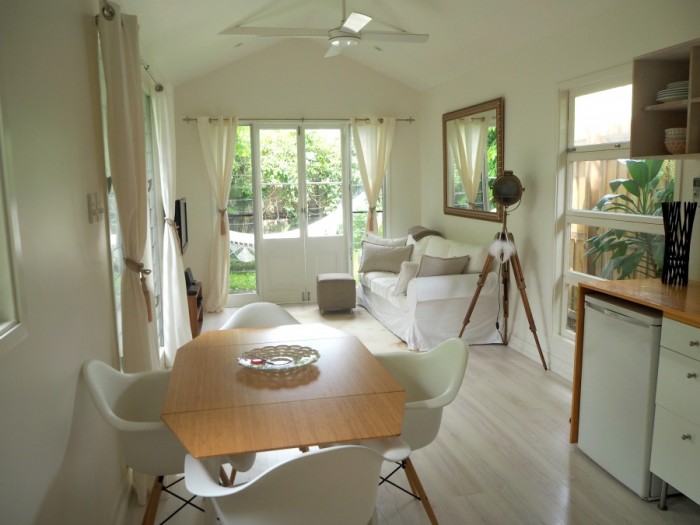 See all the things, eat all the things and do all the things. (That's a whole other blog post!)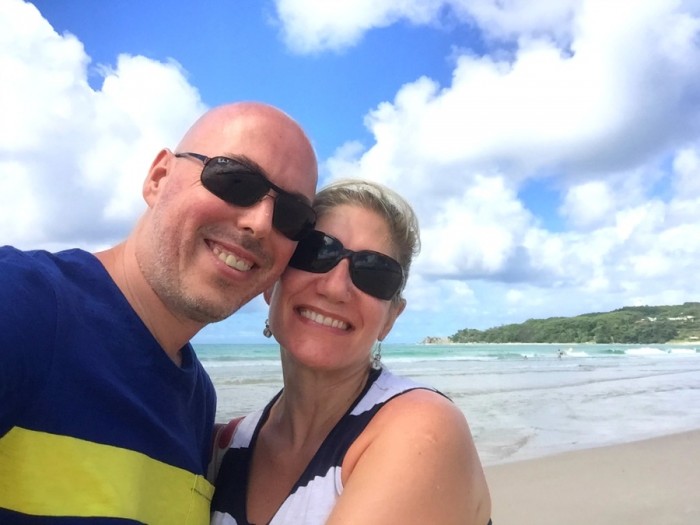 3. Drive from Byron to Surfer's Paradise.
Stop off and see your favourite dog in the world. Hello Benny!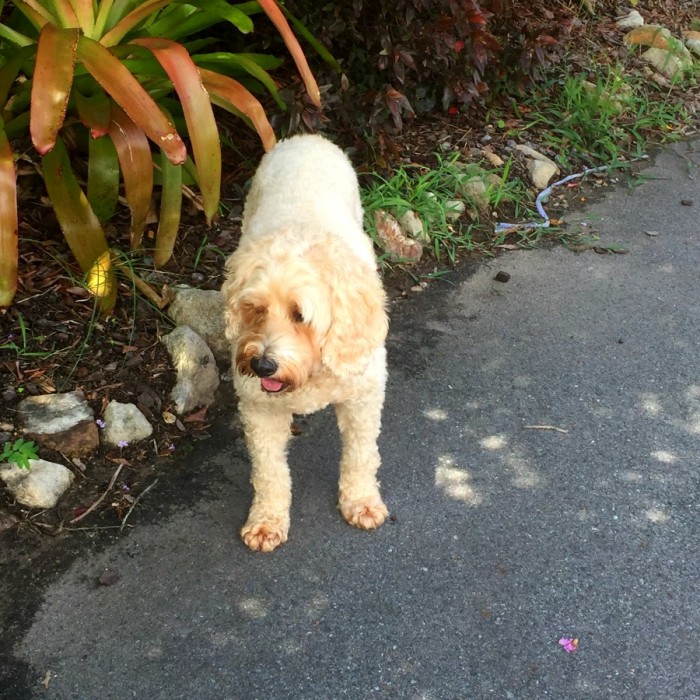 Stay in the super cool QT hotel. Wear elasticated pants and visit the Bazaar buffet. Save some stomach space for the Sundae Station!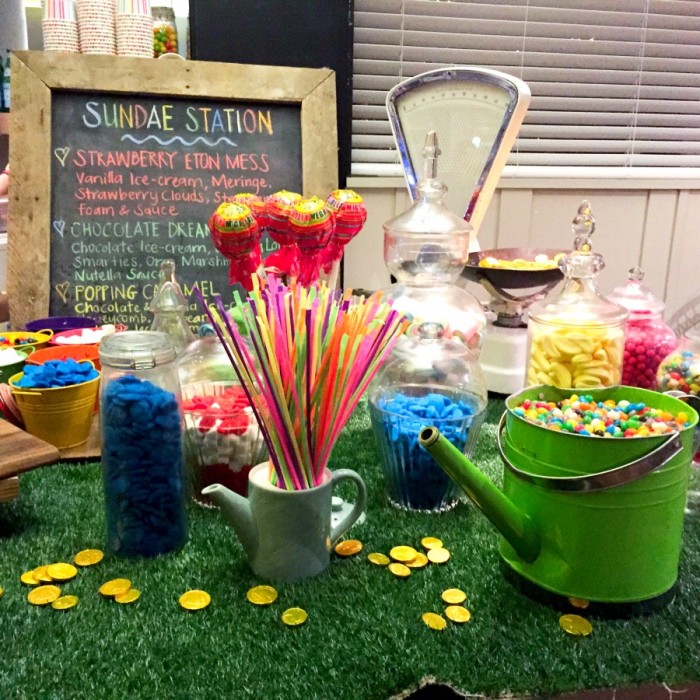 Give your credit card a workout at QT boutique. You will want to buy everything but remember there is only so much room in the car and so much space on the credit card.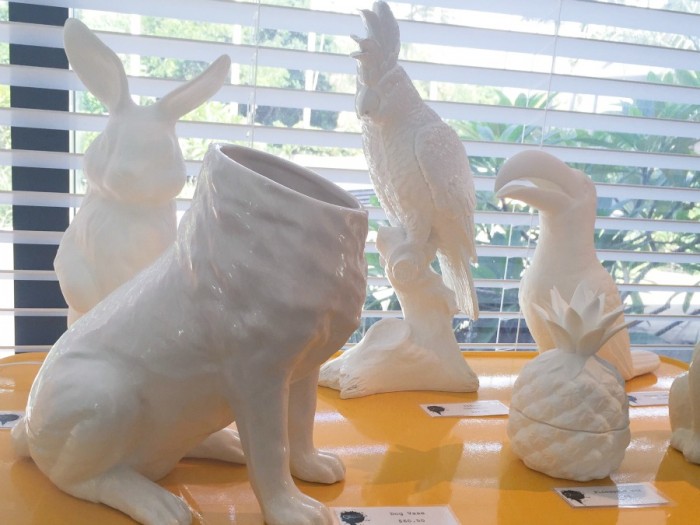 Take an obligatory jumping picture on the beach at Surfer's.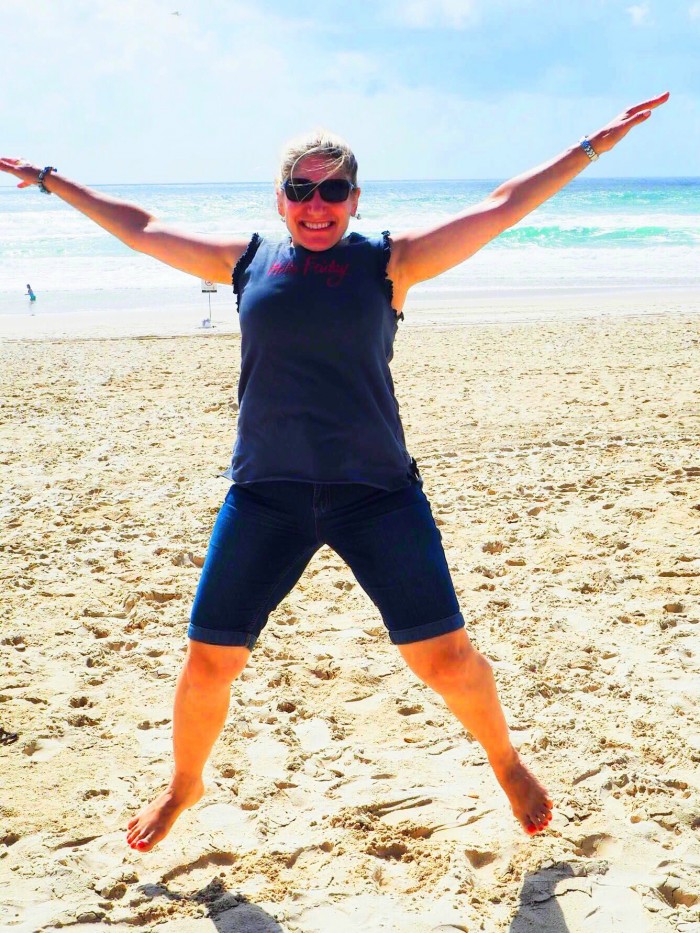 Do the Gold Coast Sand Trail and follow your favourite Disney characters around the Gold Coast. Check out the Sand Safari, home to this year's Australian Sand Sculpting Championships.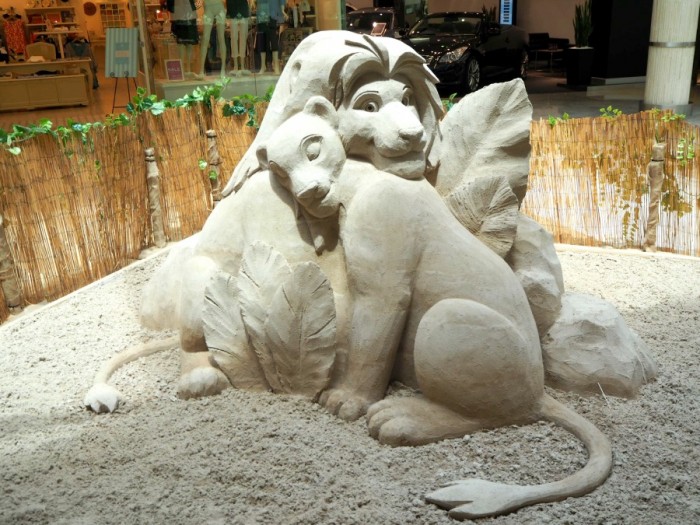 4. Drive from Surfer's Paradise to Yamba.
Go to the Pacific Hotel for a cold ginger ale and some breathtaking views.
Book yourself into the Moby Dick Motel and enjoy views like this from the deck.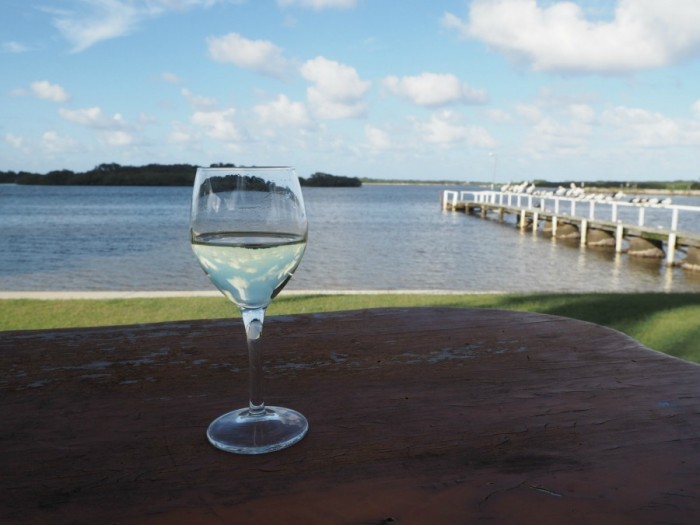 Have a Turkish breakfast of champions at Beachwood Cafe and meet the lovely Sevtap Yuce. If you're lucky, she'll sign one of her  cookbooks for you!
5. Drive from Yamba to Port Macquarie. 
Enjoy the cutness overload at the Koala Hospital.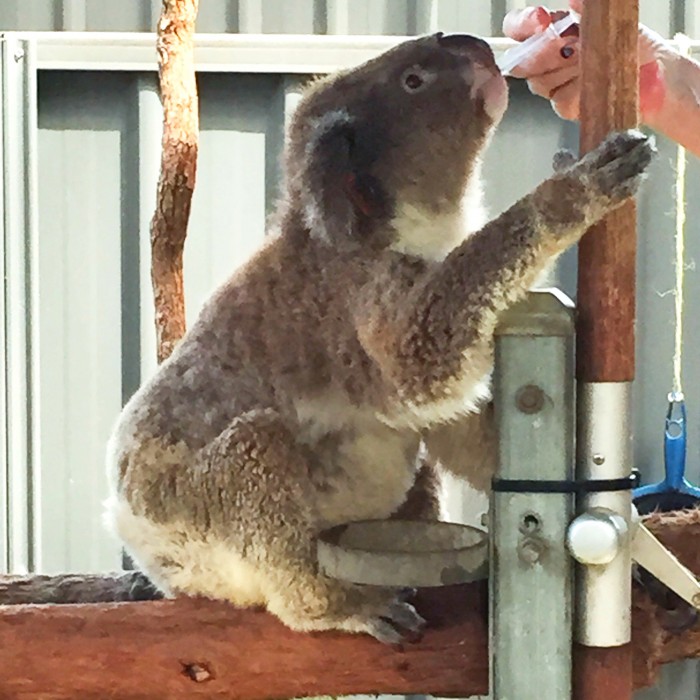 Have fun finding all the cool koalas on the Hello Koala Sculpture Trail (on paws until December 2015.)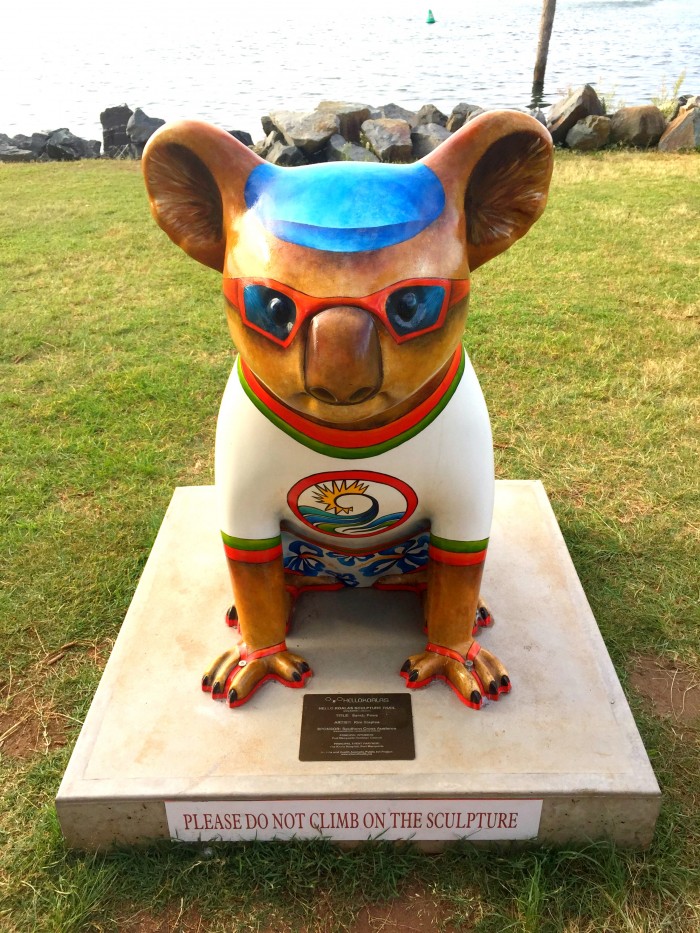 Check out the beautiful beaches or take a walk along Hastings River.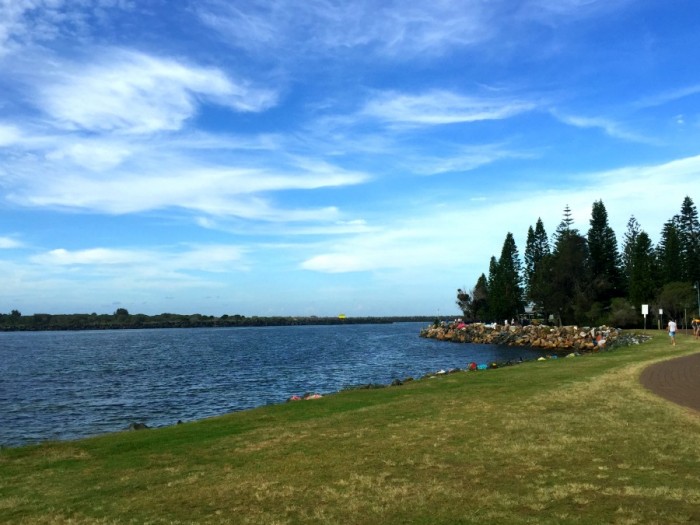 6. Drive from Port Macquarie to Sydney.
Arrive home and wish that holidays lasted forever.
So there you have it. 2000 kilometres, five destinations, four wheels, hundreds of jelly snakes and one very memorable road trip.
We're already thinking about the next one!
Where should we go next? What's your best way to beat the Post Holiday Blues?Do you like road tripping? What's the furthest you've ever travelled in your car? In your car are you the driver or the snake eater?