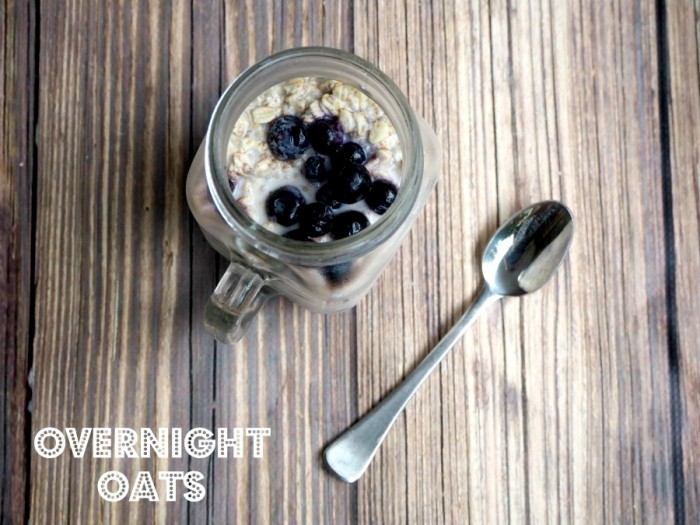 Serves 2 (easily halved or doubled)
We are a bit late getting on the overnight oats train in this house but we ain't going to be getting off anytime soon. Our love affair with this delicious, nutritious breakfast creation began when David had his sojourn in hospital. I wanted to take him brekkie that was yummy, healthy and easy to transport and so overnight oats it was.
David and his room mate had a lot in common; they were both young, they were both fit, they both had had strokes and they both worked crazy hours and were far too busy for breakfast (and sometimes for lunch too.) Let's just say my oats-on-wheels operation was enthusiastically received. In fact, David loves them so much, that he still eats them for breakfast to this day.
They take minutes to make and can easily be prepared a couple of days in advance. Go nuts (excuse the pun) and sprinkle your favourite nuts and seeds with wild abandon and if you don't have frozen berries, top with your fruit of choice. You won't be disappointed, forget awesome, these are oat-some!
Ingredients
1 cup rolled oats
1/4 teaspoon cinnamon
1 tablespoon chia seeds
1 cup milk
2/3 cup Greek style yoghurt
2 tablespoons raw honey
1 cup frozen berries
1 tablespoon walnuts, optional
How to
Place everything except the fruit into a jug and mix well.
Layer the fruit and oat mixture into a mason jar. I like to the layer effect because it looks so pretty but feel free, to chuck the fruit into the oats mixture and share between the mason jars.
Place into the fridge overnight to set.
Serve topped with walnuts or extra seeds if you fancy.
Other info
Prep time: 5  minutes plus chilling time (overnight is best!)