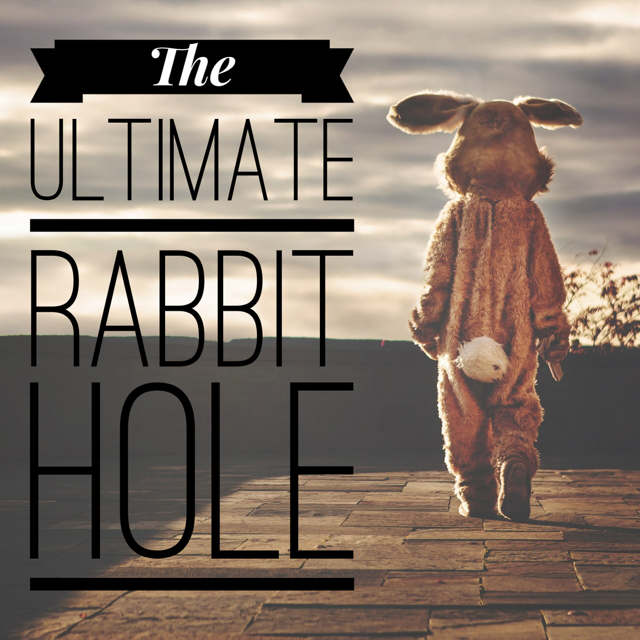 How can it be the last day of February already? More to the point, how can it be Saturday already? It seems like I've spent most of this week down the rabbit hole, it's been a week so full, so fast but such fun. How was yours?
So I'm spending the weekend in a place with no wifi. This  brings me out in a cold sweat just thinking about it. However, on the flip side, it's going to do wonders for my life-technology balance and help me get a grip on my "check in addiction". See, there is always a flip side.
Talking of being more present, and spending more time in the moment than on the computer, I found this article a most humbling read. It left me with an overwhelming sense of admiration for the writer and a lot of gratitude for the privilege of being able to wake up and enjoy another day. It also left me with a soggy tissue and wet eyes.
Are you a feminist? I am even though I didn't know it. Maybe you are too?
The lovely Sonia from Life Love Hiccups made my all time favourite dessert. Find out what it is here. Now I've told you my favourite sweet treat, won't you tell me yours?
Despite having had long hair all my life, all I can do is a ponytail and a shabby one at that! I'm not nearly patient or skilled enough to have-a-go at one of those fancy pants dos so I loved this real girls do pinterest hair tutorials – I think they're braver and more patient than me! I was totes excited to see that a Hair Romance style had made the list, because I'm off to the Hair Romance Braid Bar (beginners, of course!) next week. Will you join me?
How's your tech-life balance? Are you a feminist too? Cooking anything good this weekend? Are you good with your hair?
Here's how  The Ultimate Rabbit Hole works:
Every Saturday morning, we will open up the rabbit hole link up for bloggers to add their link list posts or even just their favourite post (if you are not of the link list kind) for the week.  Do try and pop along to say howdee to some of  the other lovely linkers. Link up here, over at Calm to Conniption, A Little Part of the World or Our Urban Box. It doesn't matter where you add your link because it will appear on all four blogs, as if by magic!  The link up will stay open until midnight the following Monday.
You could lose yourself in links and discover some absolute gems or just keep foraging until you are dizzy with information and inspiration.
Loading InLinkz ...