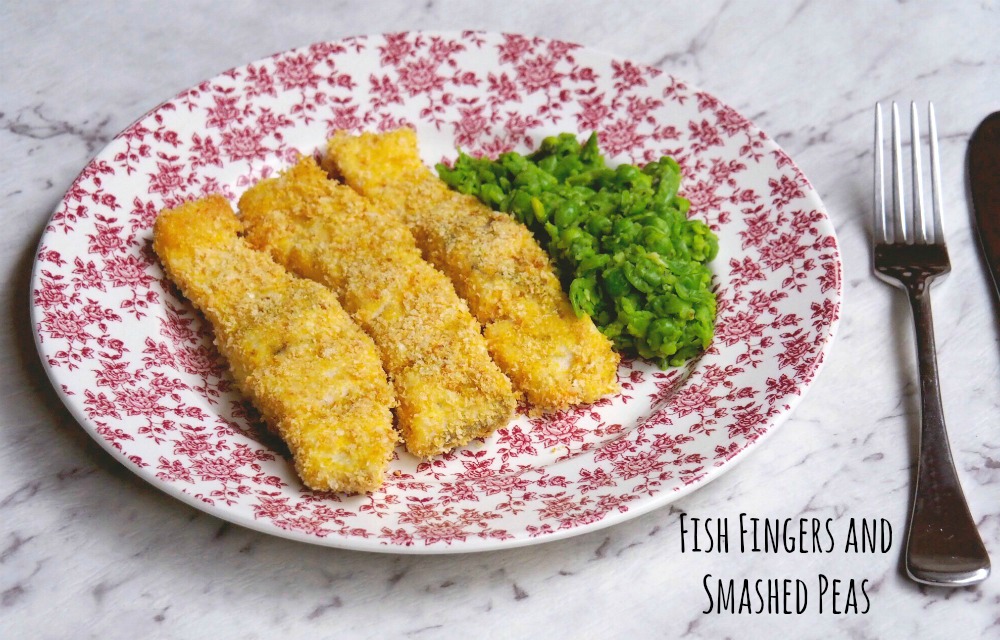 Serves 4
Why use processed fish fingers when it's so quick, easy and infinitely more delicious to make your own?! These oven baked fish fingers are the business!
Sometimes no matter how old you are, there are times when only a kid dinner will do. It turns out I love fish fingers  as much now as I did when I was a kid. Actually, that's not true! Now I make my own, I love them even more which is kinda crazy because I loved them a whole lot before.
This winner dinner is simple, tasty and super easy. I do declare we will never eat a frozen fish finger again because ours are too wholesome and yum-some! David's a big fan of mushy peas and I'm not, so his speciality smashed peas make a good compromise and a simply pea-fect side!
Do you have a favourite meal from your childhood? Are you a fan of fish fingers too?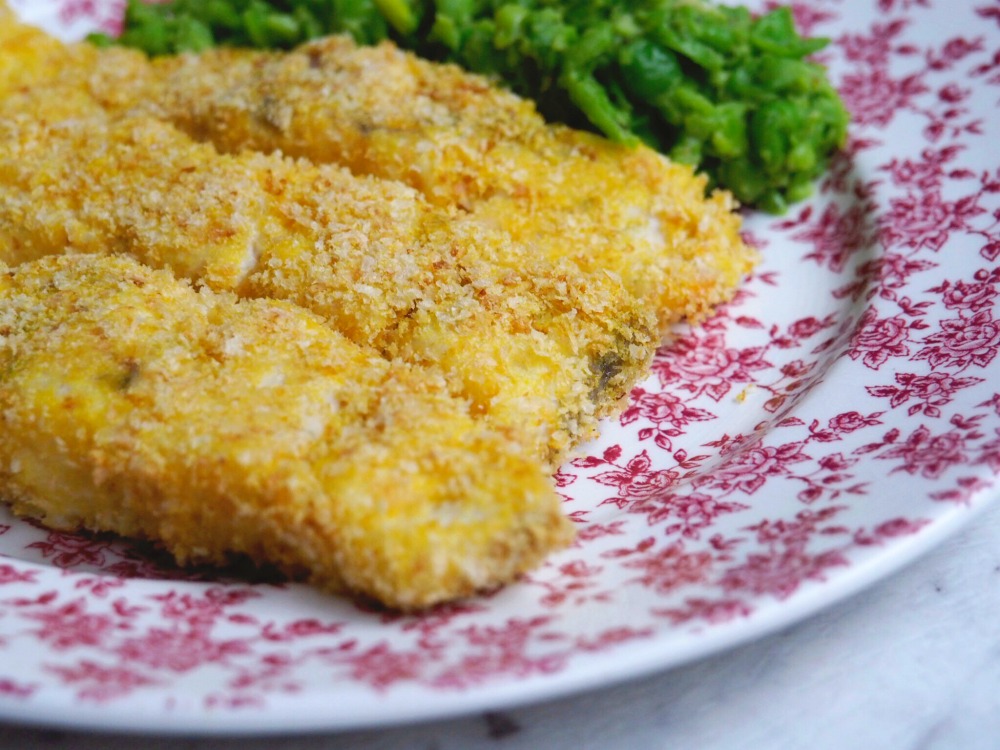 Ingredients
1 egg, beaten
85g fresh breadcrumbs
Zest half a lemon
1/8 teaspoon turmeric
400g firm white fish fillets, cut into strips
200g frozen peas
2 tablespoons butter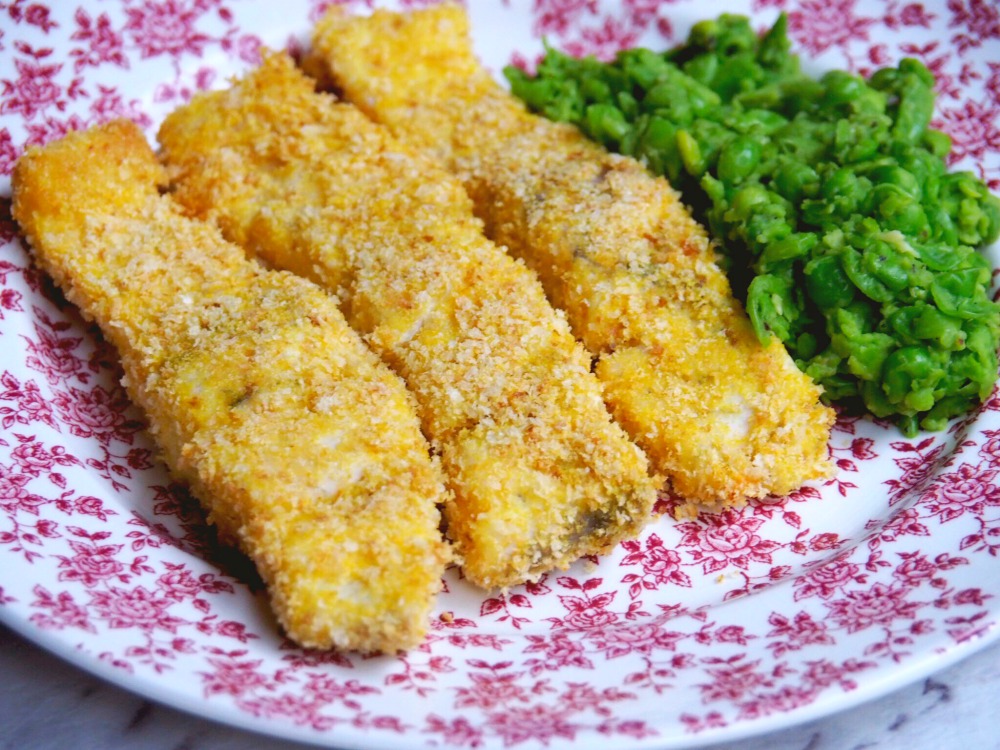 How to – Fish Fingers
Heat oven to 200C/180C fan. Line a baking tray with baking paper.
Mix together breadcrumbs, oregano, turmeric and lemon zest in a bowl. Season well with salt and pepper.
Dip the strips into the egg and roll in the breadcrumbs. Place on the baking tray.
Bake for about 20 minutes or until golden.
Serve with smashed peas (and some chips if you like… I always like!) and some tartare sauce.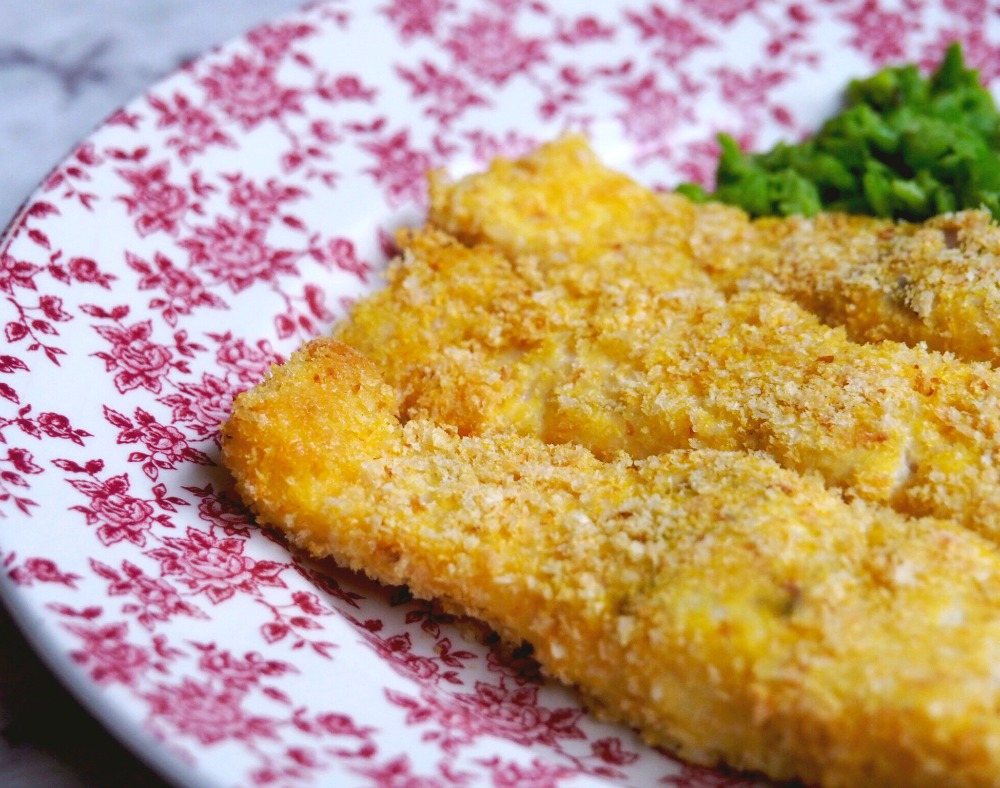 How to – Smashed Peas
Put peas in a pan with 1 tablespoon of butter.
Allow the peas to warm up and then gently smash with a potato masher.
Add the other tablespoon of  butter. Smash again and season well with salt and pepper.
Stir and smash again. Gently heat until warmed through.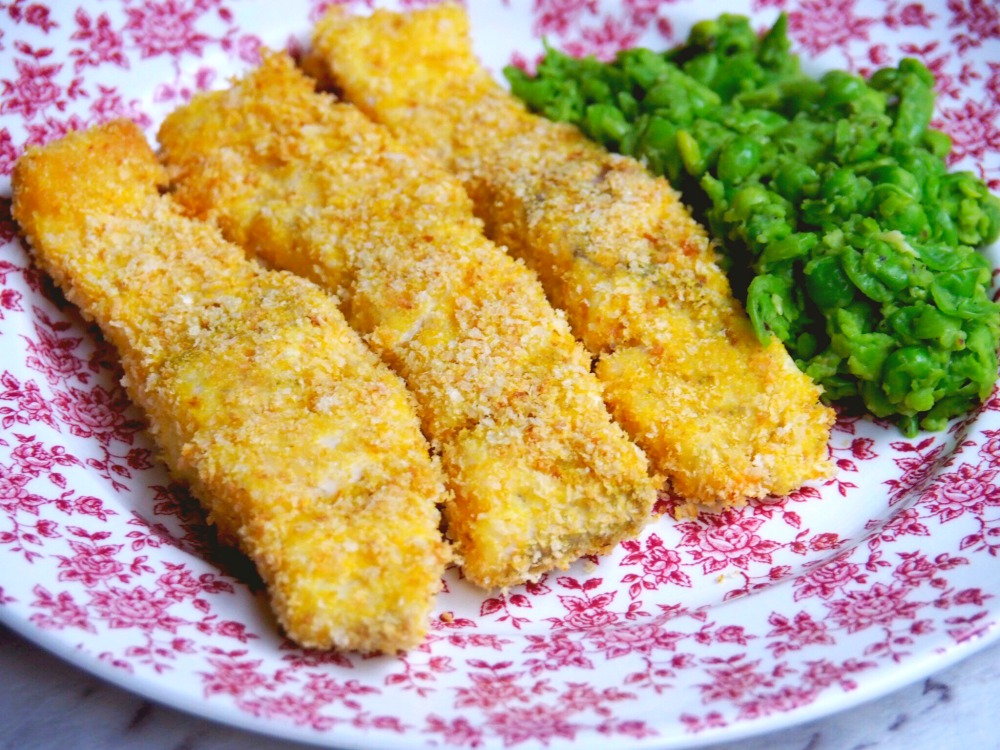 Other info
Prep time: 10 minutes   Cooking time: 20 minutes
TIP!
Smash your peas as little or as much as you like. We like ours semi smashed with a bit of texture.
If you have a Thermomix, grate the lemon zest in the TM bowl and then add some frozen bread to chop into bread crumbs.
I like to make my own Tartare Sauce. I love this recipe but I just make half the amount.