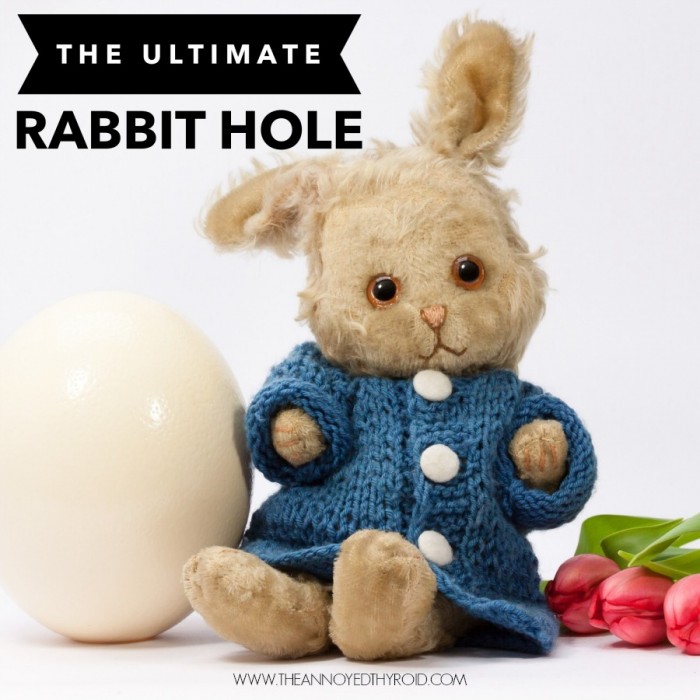 Howdee partners! Did you have a good week? Round here, there's been a flurry of activity in the kitchen, I've been sweating cobs in the gym and I won the wooden spoon at a Google Local Guides Event. In my defence, it was a Maxwell and Williams wooden spoon, which in my opinion, is better than coming in any other position (other than first, obvs) and getting absolutely nothing! Anyway, I digress. Won't you join me on a little adventure down the Rabbit Hole?
So  a friend of mine in the States who is probably the world's most heartfelt educator posted this on her Facebook page. It's a really short story of a man (who she has the honour to know) talking to his nine year old son. It's beautiful. I needed tissues. Just sayin'. May we all live with our hands unfolded.
If you're looking for some Sunday breakfast inspiration, then these 5 healthy and delicious ideas will set your Sunday off right. If you look closely, you might find one of my recipes in amongst these fab five!
I live life flying by the seat of the pants and chasing my tails so I really loved these tips on how to get ahead when you're feeling behind (because for me, I feel behind most of the time!)
David shaved his head way before I ever met him, and I've always wondered what he'd look like with a full head of hair. So it was nice to turn the tables and think what I'd look like with a shaved head. Have you ever wondered what you'd look like with a shaved head? Well, Liesel did. Actually she did a lot more than wonder about it. And she made a little vid to prove it. Go on, watch it and warm the cockles of your heart. It's all for an awesome cause!
It's no secret how much I'm indebted to my surgeon (the finest cutter in all the land) but bless his trusty scalpel, he was never going to win any comedy competitions. Being in hospital is no laughing matter, but these clown doctors are putting smiles on small people's dials in hospitals Australia wide. Comm Bank are supporting the work of this awesome not for profit organisation and you can fund raise simply by taking a selfie. If only grown ups could get clown doctors too!
I have no idea what we're doing or what we're eating for Easter but after salivating over these 20 Superb Seafood recipes, I can see fish in our future.
And because it's nearly Easter and because I have a mouthful of sweet teeth, I have to share a push pop named after this link up! Hope your weekend goes with a pop!
Are you one step ahead or are you always on the back foot like me? Have you ever shaved your head? Would you? What's your favourite weekend breakfast? Is your Easter menu looking fishy too? Tell me everything! And have yourself an absolutely eggcellent weekend, ok?! 
Here's how  The Ultimate Rabbit Hole works:
Every Saturday morning, we will open up the rabbit hole link up for bloggers to add their link list posts or even just their favourite post (if you are not of the link list kind) for the week.  Do try and pop along to say howdee to some of  the other lovely linkers. Link up here, over at Calm to Conniption, A Little Part of the World or Our Urban Box. It doesn't matter where you add your link because it will appear on all four blogs, as if by magic!  The link up will stay open until midnight the following Monday.
Be a smarty and join this linky party!
Loading InLinkz ...