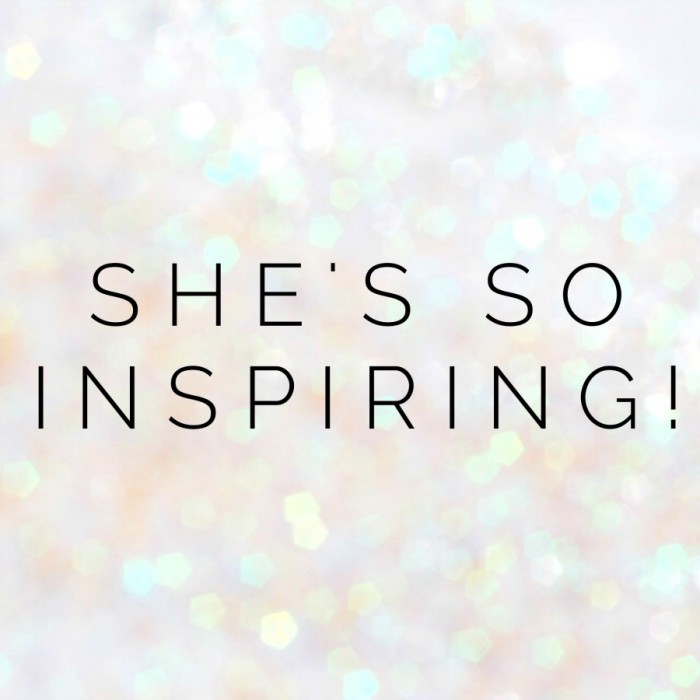 My life has been touched by some uber amazing women whose passion for life and the way they  choose to live it have really inspired me. Some are bloggers, some are not, their lives are all different and  they are all special. I feel honoured and privileged that they are sharing their stories and sprinkling a little bit of their awesome right here. May you be wom-inspired!
Meet Nicole Cox.
I first found Nicole on the interwebs a few years ago and I've been stalking, ooops, I mean following her ever since. I've always been in awe  at how she juggles running her own successful building business,  raising her big but beautiful blended family and renovating a family fairytale home  (which is the ultimate in real estate eye candy) all at the same time. Nicole now blogs at The Builder's Wife where she shares her experience of renovating and building homes, some snippets of family life, and her daily gratefuls. It's inspiring stuff, whichever way you look at it. The morals of this story are peeps, that building is not just for boys and that foundations are not just for houses, they're for life.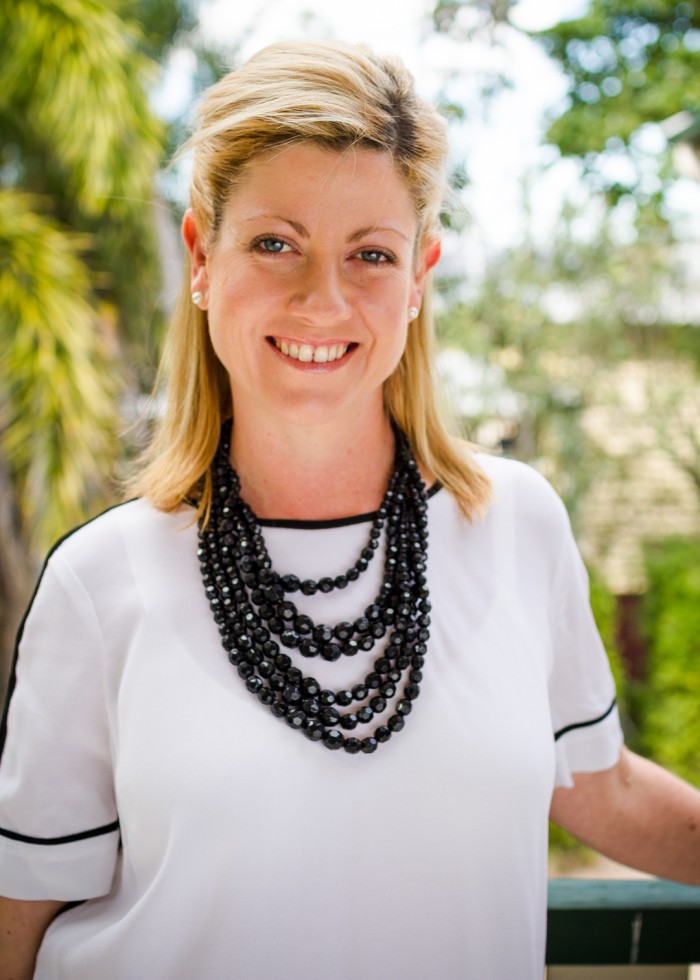 Tell us a bit about yourself.
I am a Mummy to 2, a Step Mummy to 3, I am a wife to Adam, my very own Bob the Builder, I am a blogger, and business manager to our building company. Our lives as a Step Family are crazy busy!
We are currently renovating our beautiful old Queenslander in Ipswich, 'Pen Y Llechwedd'. We have taken our 100 year old Heritage Site home, that originally had 3 bedrooms, 2 bathrooms, and a library, and created a 6 bedroom, 3 bathroom home without losing the library (which was my dream!). This is only the first stage of our renovation, we will finish our reno, by further extending our home to include a new kitchen and family room, deck and bar room.
 I blog about our home, my take on the construction industry, my passionate support of women in the construction industry, and my family.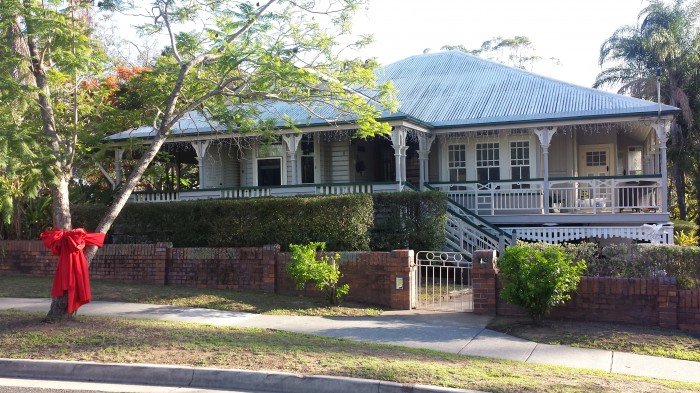 Tell us 3 things you are and 3 things you're not. 
I am passionate, reliable and caring.
I am not, boring, opinionated or lazy.
Complete this sentence, ____________________  changed my life. How and why?
There is no one thing that has changed my life, but rather many. I am fortunate that in my 39 years, I have had many catalyst moments. Firstly, I would not be who I am without having my daughter at 20. I do not believe that I would have found my drive in life without the responsibility of parenthood, she was the first to change my direction.
Only a few years later, when gripped with post-natal depression I was lead to my next source of inspiration and change, Reiki. My Step Mother was a Reiki Master, and with her guidance, I was initiated into this practice. The gentle healing of Reiki, guided me through some of my life's biggest challenges.
Many years after, my potential was seen, and I was promoted to manager of the a new store. The confidence this position gave me, would see me through my decision to completely change my life. It provided me the strength to finally move on from my relationship, and start a new life.
Meeting my now Husband totally changed my life! I went from being a Mummy to 2 to a Mummy to 5! We faced many, many challenges in the beginning, and now 6 years later, are finally settled and free. Our children are happy and are thriving, as is our relationship. The strength and courage I have gained from being with this amazing man, is something I find very hard to describe. I am one very lucky woman.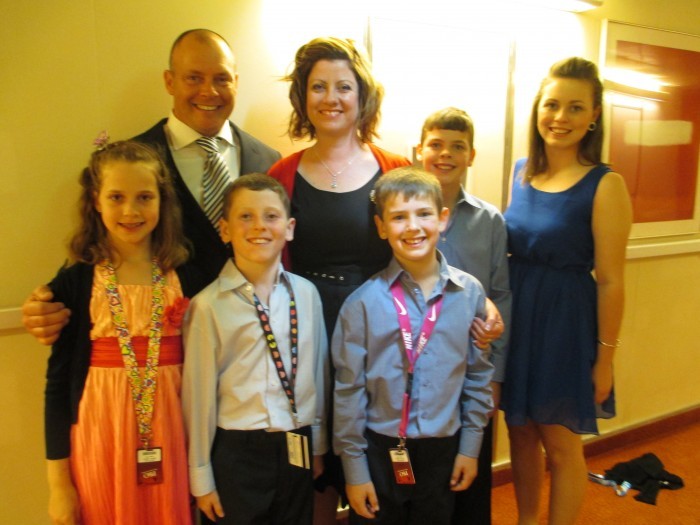 What has been life's greatest lesson?
Great question! It is to expect awesome things and they will happen! Positive thinking along with hard work opens all  the doors I need along my journey. I find this is reflected in every avenue of my life, "Thoughts become things"!
 What is your biggest achievement?
I guess the usual answer would be my children, and yes they are a huge achievement, but if I were to be completely honest it would be overcoming the bullies that plagued me for years. I was bullied for 5 years, and in this time I grew more as a person than I did in the whole of my life before. I have now been able to arrive at a space in my life, where I am able to be grateful for their bullying and what it taught me.
 What has been your toughest obstacle and how have you overcome it?
Being stuck in various parts of my life has proven to be my toughest obstacle, and overcoming it is a continuous task. Positivity is my key to moving through those stages, sometimes it has to be sought, other times it's right there in front of me. Either way, positivity has always helped me through.
 Viktor Frankl says "Those who have a 'why' to live, can bear with almost any 'how." Everyone needs a purpose, what's yours?
I love this quote! My purpose is simple, to be a good person, to love and learn and grow and set a great example for my children. I want to be the best I can be, in everything I do.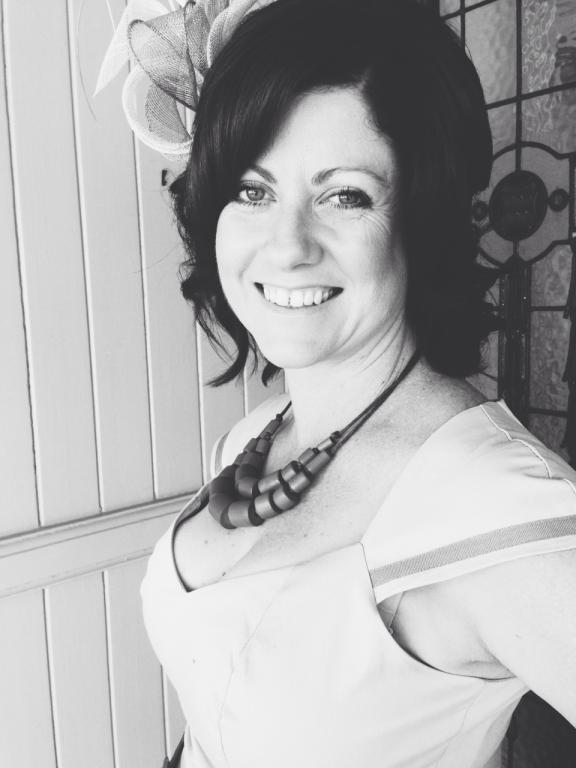 What are your words to live by?
"You get out what you put in"  "Thoughts become things" and  "If you can't say anything nice, don't say anything at all"
 If you could have any mentor, alive or dead, who would you choose and why?
I am fortunate enough to have many strong woman as mentors and friends, if I could choose one to still be in my life though, it would be my Grandmother, "Nanny with the Hat", she was just the right amount of cuddly with a steady helping of firm, no one left her presence without feeling better for it.
 If you could play hookie for a day what would be on your list to do?
Oh how I do dream of this, nearly every day! It would most definitely be spent with my husband, we would be near the beach, have a massage, facial, enjoy a beautiful lunch with a glass (or bottle) of wine, sleep the afternoon away before having a lovely dinner, just the two of us. (You've got me thinking now, how can I schedule this in!!)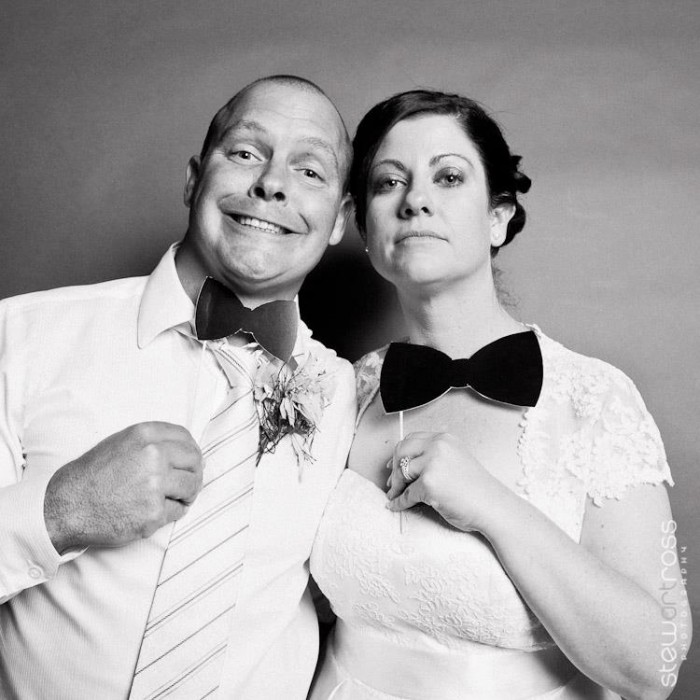 You give so much to others, what do you do to take care of yourself?
I blushed at this statement, I do not think it to be true. I give what I would like to receive in life, nothing more, or less. Having said that, I blog, I share time with family and friends, I exercise, I laugh and I love. These things all nourish my soul.
 Thank you for sharing, Nicole xx
Let  Nicole and her house inspire you a little bit more…
on the blog 
on facebook
on pinterest 
on instagram 
and on twitter