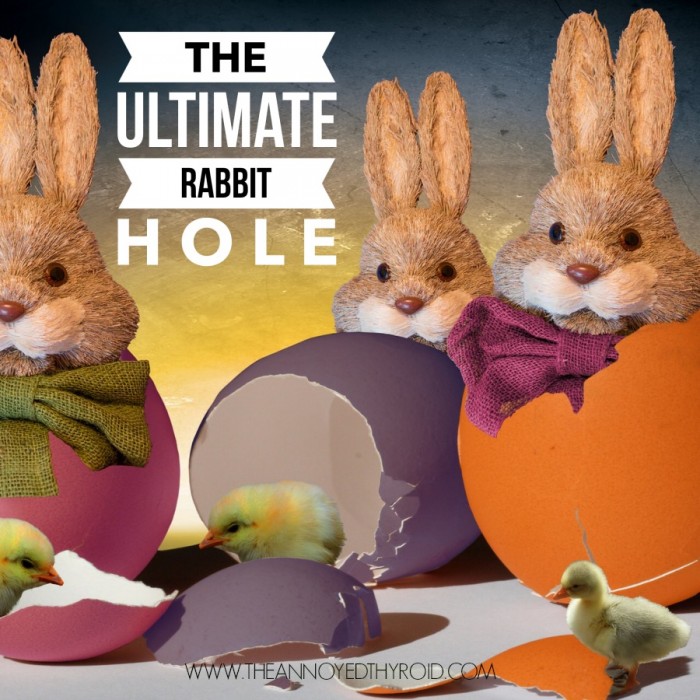 Hoppy Easter, my friends! Long weekends have to be the best invention ever. Have you got any secret tricks and cunning plans for the four days of freedom? I'm planning on killing some calories and battling the bulge at the gym, having some fun with friends, cooking with mini eggs and recharging my batteries. Anyway, enough about me, let's hop to it, shall we?!
While we're on the subject of Feaster, if you're entertaining and planning some kind of Easter Eggstravaganza these 10 Quick Easter Table ideas  will turn your table from zero to hero, in a few easy steps.
I'm already craving healthy and Easter isn't over yet. I've been meaning to get on the cauliflower rice train and off carbs for some time. Who knew it was so easy? I'm totally going to be trying this.
While we're on the topic of healthful (is that even a word?)   did you see the new link up party in town? Kristy and Dr Sash are co hosting Wellness Wednesday which is a hub of health. All those lovely links are guaranteed to turn Hump Day into Happy Day with one easy click! You should totally check it out.
Being an English teacher by trade, I like to bend and sometimes break grammar rules just because I can. However, I'm still a ninja of a spelling bee and a bit of a grammar guru at heart so I really love this Practical Grammatical guide to  grammar. And guess what? It's not a one off either, it's going to be a series! Squee!
I spend a ridiculous amount of my free time blogging because it makes me happy. It's nice to know that I'm putting my time to good use and that blogging is more useful than cleaning the house. Cleaning is so overrated, don't you think?
Can you believe that You Tube is celebrating it's 10th Anniversary? That kind of makes me feel old, but as an antidote this mash up just made me feel warm and fuzzy. I might have something in my eye and I might be a bit of a sap.  Of course it features  my mini hero Kid President and my all time favourite You Tube clip ever, Zach Sobiech's My Last Days. Now I'm not nearly technical enough insert two You Tube clips at once so I suggest you watch the You Tube one now and google Zach's one later. (Spoiler alert: You will need tissues.)
So now I've eggshausted all my links, all that remains is for me to wish everybunny the happiest of holidays.  Let the good eggs, oops, I mean the good times, roll! See you on the other side!
Here's how  The Ultimate Rabbit Hole works:
Every Saturday morning, we will open up the rabbit hole link up for bloggers to add their link list posts or even just their favourite post (if you are not of the link list kind) for the week.  Do try and pop along to say howdee to some of  the other lovely linkers. Link up here, over at Calm to Conniption, A Little Part of the World or Our Urban Box. It doesn't matter where you add your link because it will appear on all four blogs, as if by magic!  The link up will stay open until midnight the following Monday.
Be a smarty and join this linky party!
Loading InLinkz ...