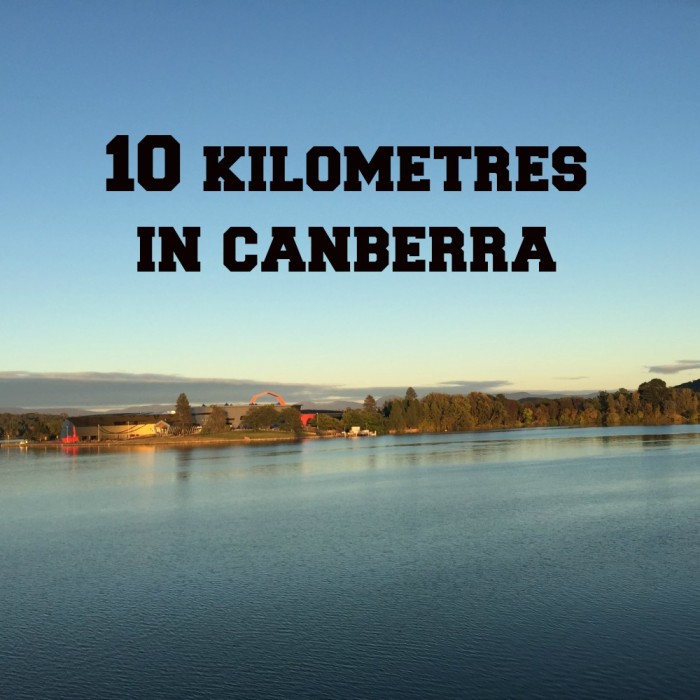 3 and a half years ago I was in hosptital recovering from a total thyroidectomy and looking like an extra in a Sweeney Todd movie.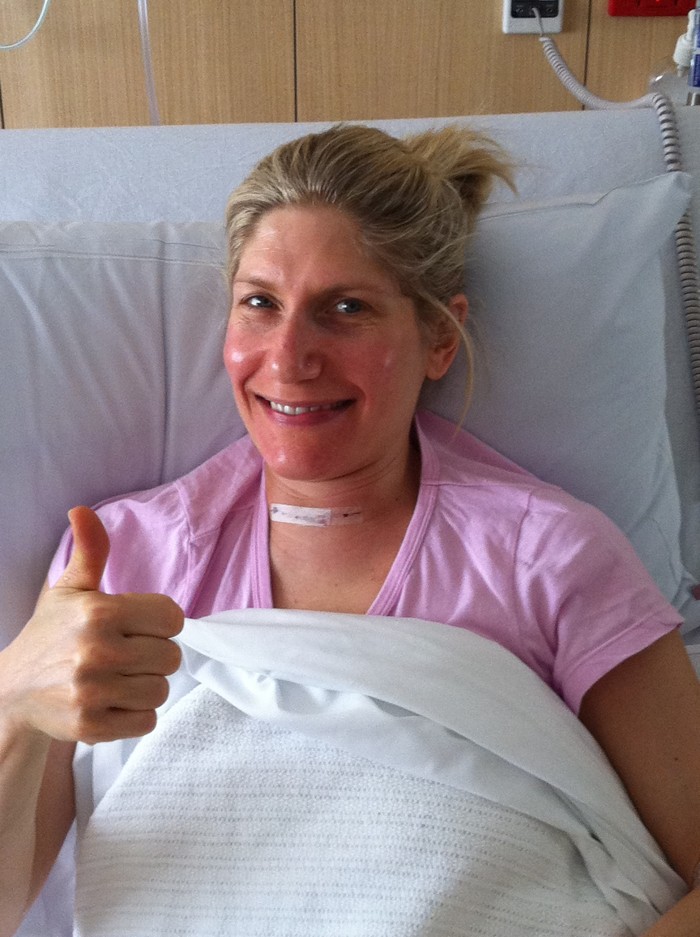 Four and a half months ago, David was in hospital recovering from a stroke.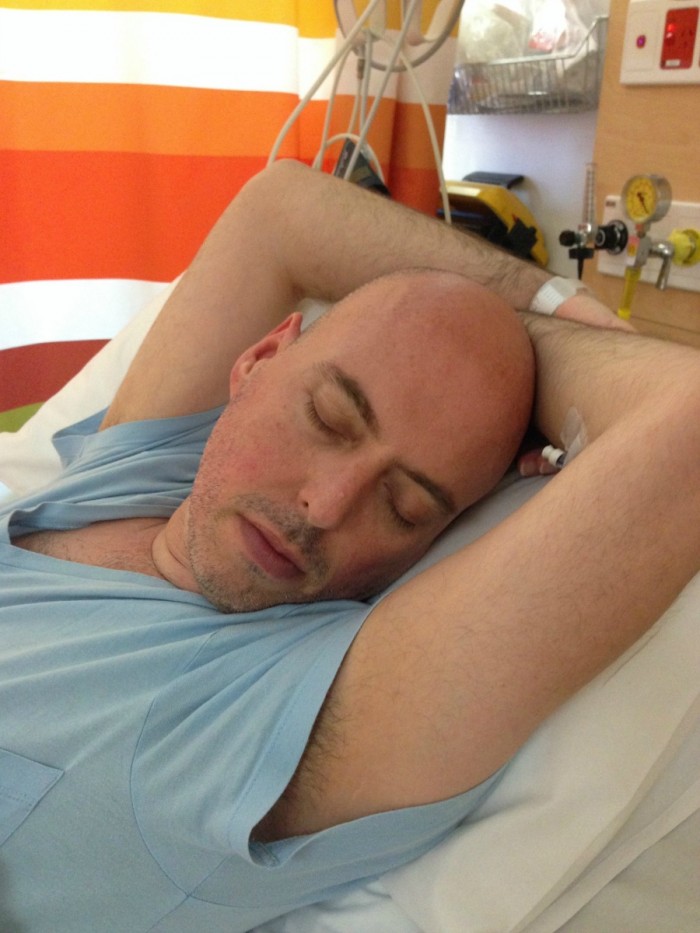 It's no secret that I'll find any excuse for a knees up. I make a special effort to celebrate my cancerversaries bi-annually both in April and October. Because two celebrations are twice as nice.
This time last year, we hotfooted it to the Blue Mountains and very jolly it was too. But, this year, my cancerversary clashed with the Australian Running Festival in Canberra and I took it as a sign. I couldn't think of a more fitting way to celebrate 3 years and 6 months of being cancer free or of a better way to get David on track back to being fighting fit.
Also we really love Canberra. So much. So much that a weekend there is totally worth running 10k for. Canberra, that's how much we love you!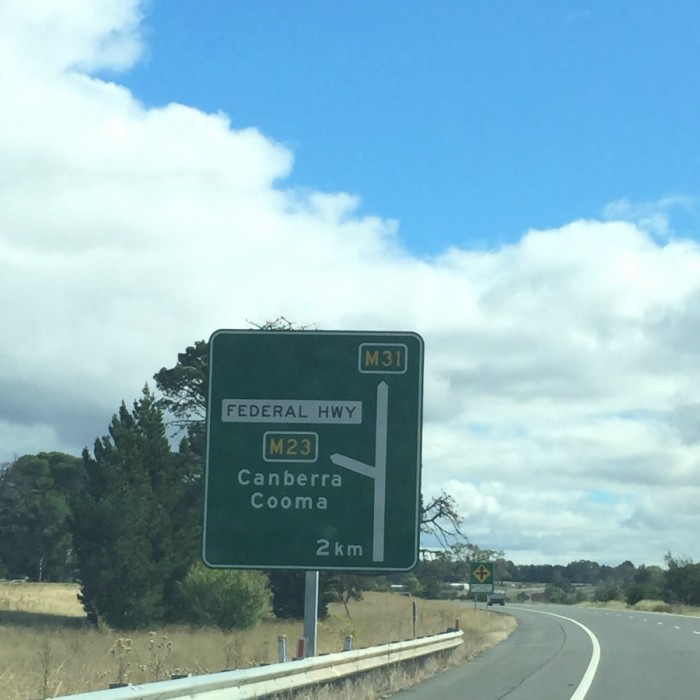 So without further ado I signed us up for the 10k event. Signing up was easy. Training proved to be a bit more tricky.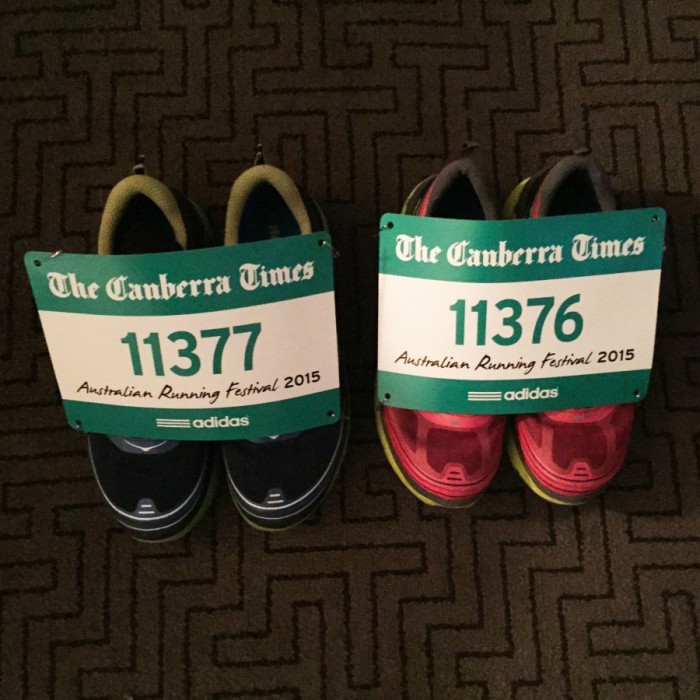 For the record, I think Canberra is massively underrated. Every time I visit I fall in love with it all over again, and now that it's Autumn, Canberra it's so pretty!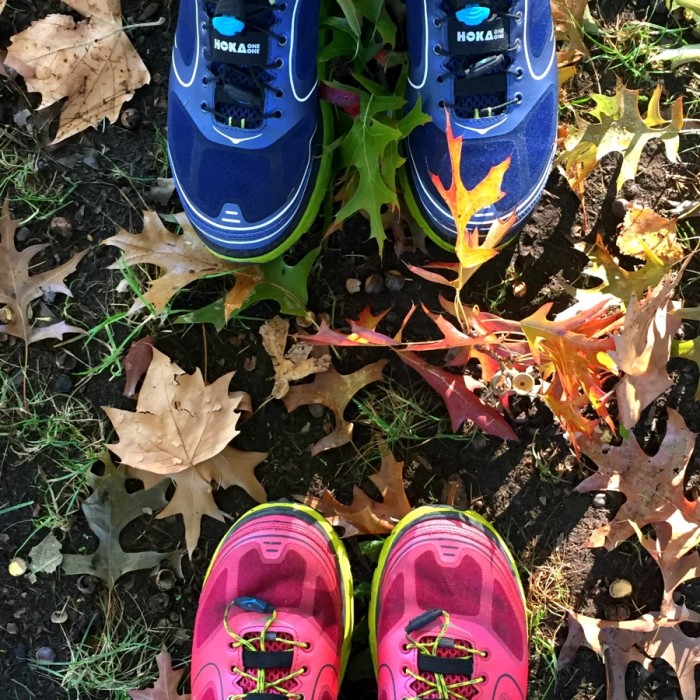 The hardest part proved to be getting up early. It was very chilly, but the views more than made up for it!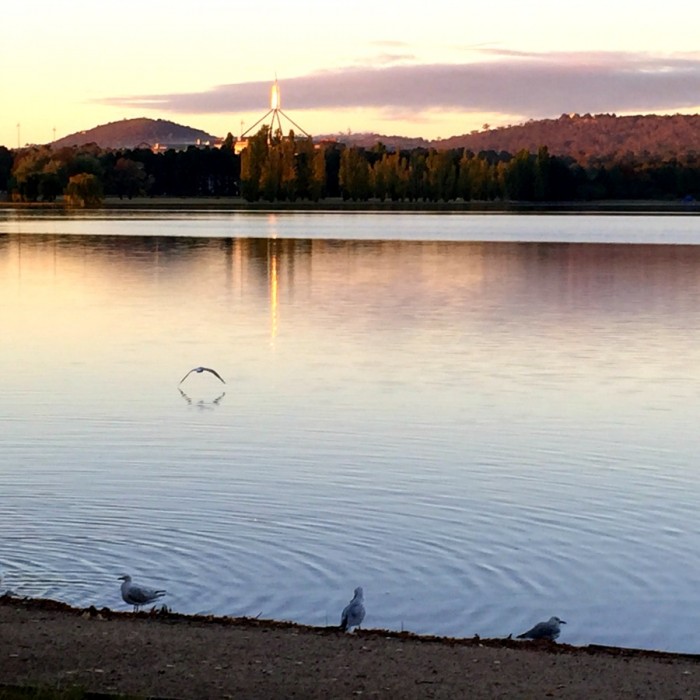 We had a 20 minute trot to the start line so by the time we got there, we had just enough time to snap a selfie and go!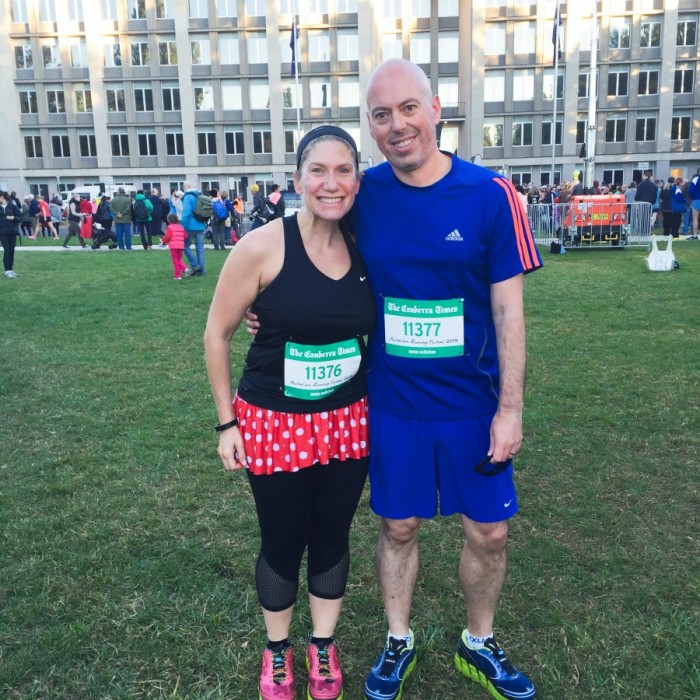 The Australian Running Festival is such a brilliantly organised event, the atmosphere is great, the  course is flat and running the 10k is like a sightseeing tour of Canberra.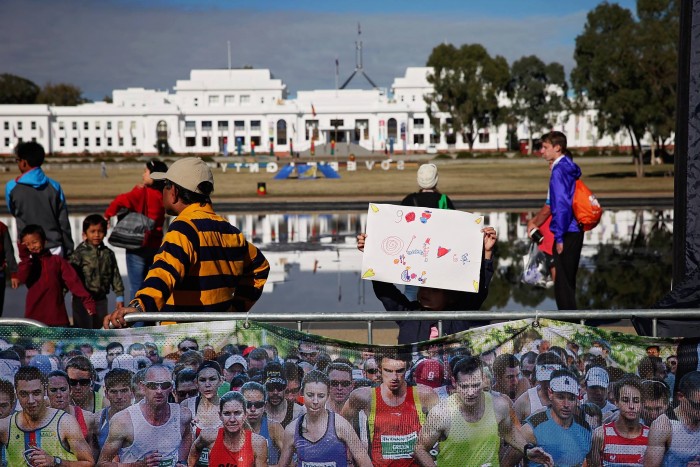 photo credit: Australian Running Festival
 In our pre race pep talk, we'd decided on a few things. We'd start together, we'd stick together and we'd cross the line together. This run was not about how fast we finished, it was simply about getting across the line.
And that we did. And we got a medal for our efforts.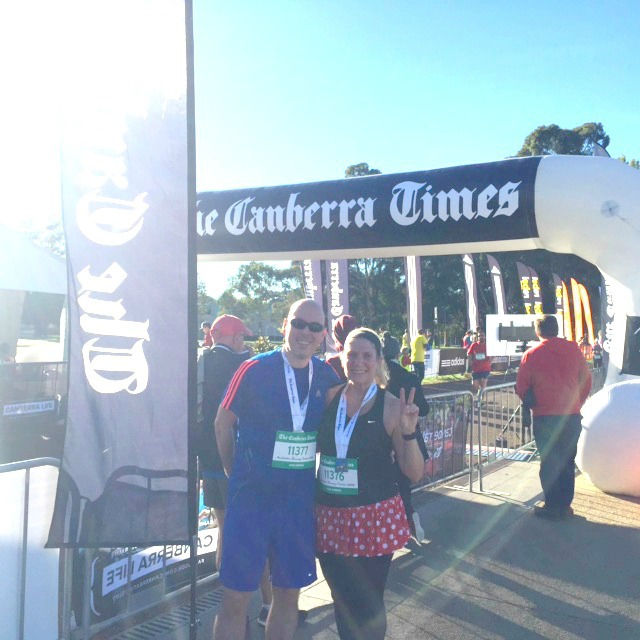 3 and a half years ago I might have not thought that possible. Four and a half months ago, David would definitely not have thought that possible. But sometimes you just have to redefine your impossible and do the thing you think you cannot do. That's what we did anyway.
Have you been to Canberra? Do you love it too? Have you ever done a thing you thought you couldn't do?