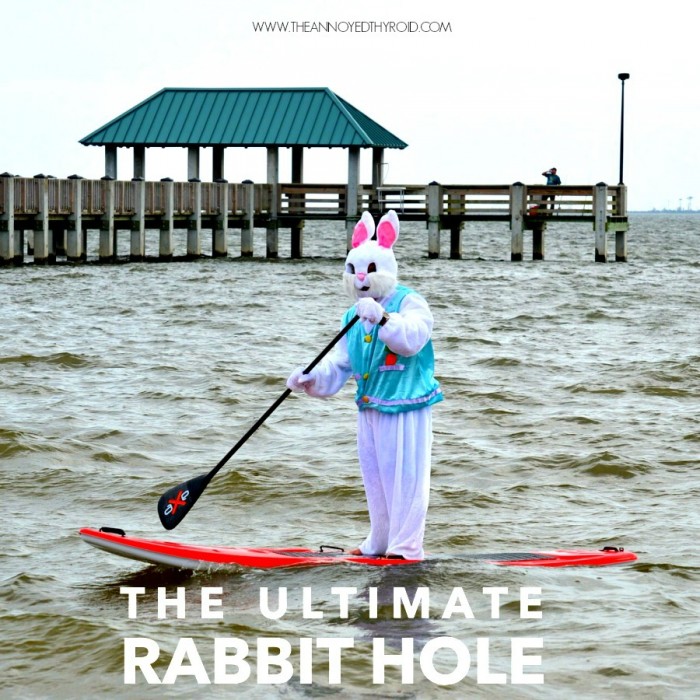 It's been such a rollercoaster this week. After taking the leap and enjoying one day of being gainfully unemployed, I started a new job which was simultaneously exciting and terrifying. I've had a heavy heart this week what with the earthquake in Nepal and the executions in Indonesia. There's just so much sad. To balance that out, I've been living in my emotional raincoat this week, counting my blessings and immersing myself in the happiness around the interwebs.
The news is a bit like life, we can't change what happens but we can change the way we deal with it, and these tips on how to handle all the bad news are just the tops.
I'm always trying to stress less and live more so I'm going to be all over these 10 tips to find calm among the chaos.
I love my freezer, I just wish it was bigger. Especially since I found all these fantastic freezer hacks which save a whole heap of time, waste and money! Winning!
It's been raining kangaroos and koalas here this week, and all though I'm not a fan of the weather when it's wet and wild, I do like a menu full of winter warmers. This Vegetarian Minestrone Soup looks just souper!
I've also bookmarked this lovely looking lasagne with a special secret ingredient!
Our house is never show home tidy and I can never quite work out why and then I read this. We fail on all three counts, and we can't even blame the kids because we don't have any!
There is always so much to do, isn't there? I'm not  a big fan of the glorification of busy. I think all too often we judge ourselves by what we achieve every day and not how we have lived every day. Somehow, we human beings have got our knickers in a knot and our priorities all wrong. What's more important to you? Your self-worth or the toilet?
I'm going to round up the week with some shameless self promotion! My trusty  Ultimate Rabbit Hole co-pilot, Karin from Calm to Conniption invited me to be part of her "Inspiring Ladies" series and totally stoked about it I was too. If you missed all Karin's cracking questions and my random bean spilling, you can find it here.
So tell me how was your week? What's your ultimate winter warmer? Are you able to keep your place continually tidy? What's in your freezer? How do you keep calm among the chaos? 
Here's how  The Ultimate Rabbit Hole works:
Every Saturday morning, we will open up the rabbit hole link up for bloggers to add their link list posts or even just their favourite post (if you are not of the link list kind) for the week.  Do try and pop along to say howdee to some of  the other lovely linkers. Link up here, over at Calm to Conniption, A Little Part of the World or Our Urban Box. It doesn't matter where you add your link because it will appear on all four blogs, as if by magic!  The link up will stay open until midnight the following Monday.
Be a smarty and join this linky party!
Loading InLinkz ...