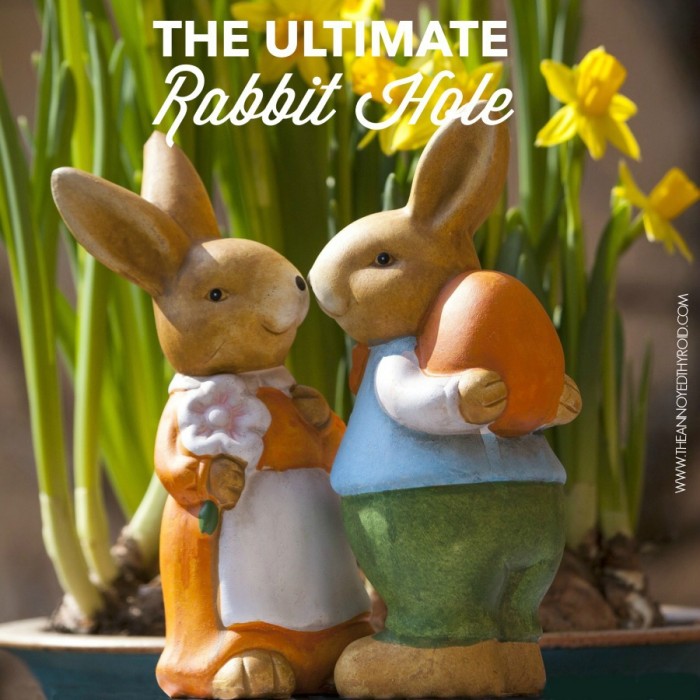 Howdee partners! It's the weekend! Huzzah! How was your week? I hope it was a cracker! I've been getting my head round the nearly-new job for three days and being a domestic goddess for the other two. I've spent a disproportionate amount of time in the kitchen and at my computer – two of my favourite places!
Exciting news from the Rabbit Hole! We have a new co-pilot on our Ultimate Rabbit Hole adventures. Fleur has hung up her co-pilot's hat, and the lovely Shannon from My 2Morrows has gallantly stepped in to join the team. Do pop over and say hello, won't you?
Life is so good at throwing us curveballs and this post has some cracking tips on how to bounce back when things don't go your way.
Cancer was one of those things that didn't go my way. I was lucky, though. I had so many awesome people around; supporting me, loving me and just being there for me. I had one friend who didn't contact me for a whole year. She told me after she couldn't deal with me being ill and she didn't know what to say. She totes needed a pack of these empathy cards. They are designed by a cancer survivor and emblazoned with the words she wished she'd heard when she was receiving treatment. Pure class!
It's important to look out for others but it's just as important to take care of ourselves too. Dr Sash does it again with this post.
My sleep hygiene is a work in progress and still leaves a lot to be desired. But at least I've aced the sleep space.
If you need to find your mojo and hit your refresh button, here's how.
It's Mother's Day on Sunday. This confuses me no end as Mother's Day in the UK is in March. David and I are haphazard in our greetings, sometimes we celebrate the UK date, sometimes we follow the Australian lead, and sometimes we send greetings for both. I wish I could share a cuppa and some cake with my mum but geography kinds of get in the way. If you want to get your bake on this weekend, you should totally check out this guide for the best bakes this Mother's Day.
Mother's Day is a bit of a paradox, isn't it? For some of us, it's a celebration of love, and for so many others it's a painful reminder of loss. This is a beautiful and heartfelt post on how to survive Mother's Day for those of us who find it difficult.
Did you catch my mum's interview on the blog yesterday? If you missed it, you can catch it here. She's all kinds of awesome, and oh, so inspiring. Moms really rock and I loved this treasure from Soul Pancake, it just warmed the cockles of my heart, it did. I hope it warms yours. This one's for all the mums we love, and all the mums we've lost.
What would you say to your mum? Have a beautiful weekend, y'all!
Here's how  The Ultimate Rabbit Hole works:
Every Saturday morning, we will open up the rabbit hole link up for bloggers to add their link list posts or even just their favourite post (if you are not of the link list kind) for the week.  Do try and pop along to say howdee to some of  the other lovely linkers. Link up here, over at Calm to Conniption, A Little Part of the World or My 2Morrows. It doesn't matter where you add your link because it will appear on all four blogs, as if by magic!  The link up will stay open until midnight the following Monday.
Be a smarty and join this linky party!
Loading InLinkz ...