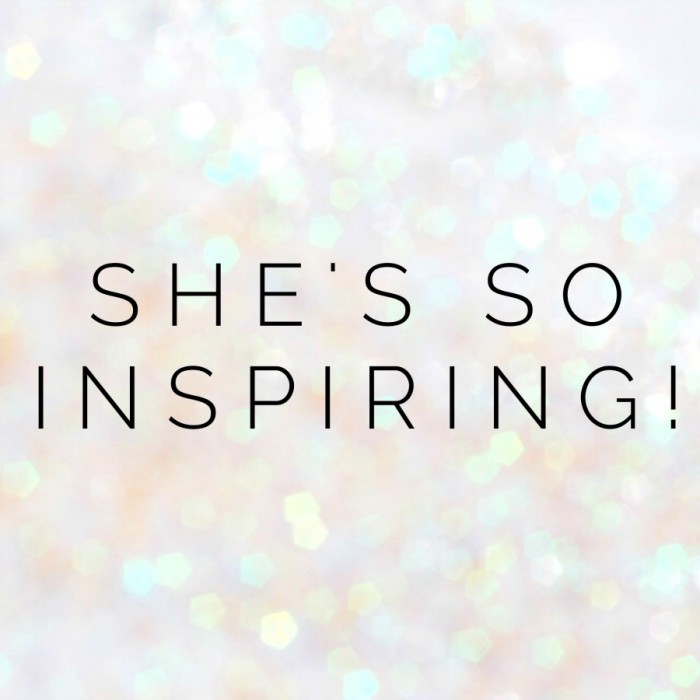 My life has been touched by some uber amazing women whose passion for life and the way they  choose to live it have really inspired me. Some are bloggers, some are not, their lives are all different and  they are all special. I feel honoured and privileged that they are sharing their stories and sprinkling a little bit of their awesome right here. May you be wom-inspired!
Meet Nicole Bunyon.
I think I first found Nicole on Instagram and was in awe of all her running achievements. What inspired me most though, was the community that she started to build for other mums who run with Running Mums Australia. I began to notice those mums who run  proudly sported their RMA singlets and supported each other at local running events, and have enjoyed watching their numbers grow and grow and grow, with huge groups of RMA runners and supporters at events nationwide. Nicole and her team will be running rings round Sydney in the Half Marathon on Sunday, be sure to virtually cheer them on, won't you?!
As much as I love that Nicole has brought these women together and to share their passion, what I find most inspiring is that she has created a community where women boost each other up, instead of bringing each other down; where mums come together, support each other, believe in each other and reach goals together. Now, that's inspiring!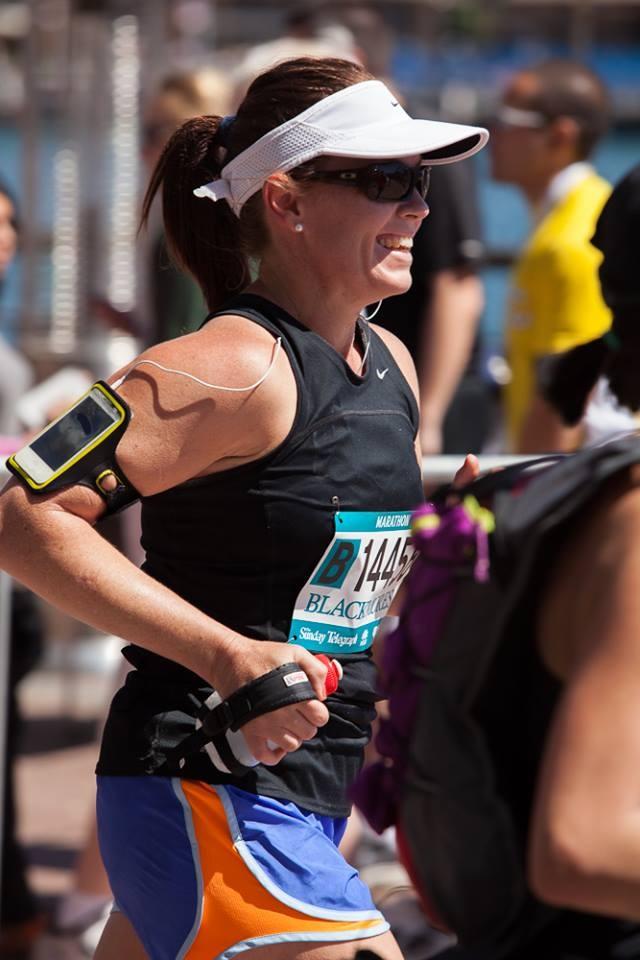 Tell us a bit about yourself.
I'm Nicole, a wife and a mum of 3 gorgeous children. I live in Sydney in a little house. I  love to run and one day I decided to start a running womens' network for mums who love to run. It kind of exploded and before long Running Mums Australia was born and it is one of the best things I have ever done.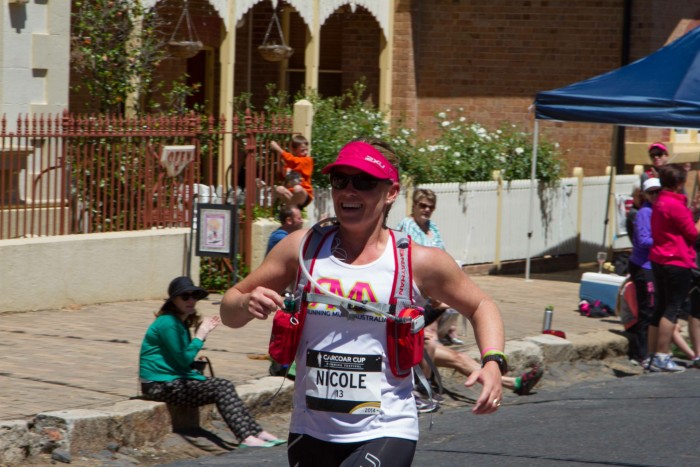 Tell us 3 things you are and 3 things you're not. 
I am determined – when I want something I go after it normally.
I am just a simple person….I don't require much fuss.
I am quite an anxious person. I get stressed at little things easily.
I am not a celebrity.
I am not a spender – I hold onto things for way too long and don't buy expensive things.
I am not a sprinter. (this is my running nightmare).
Complete this sentence, ____________________  changed my life. How and why?
Running changed my life. Before I started RMA I loved to run, but when I REALLY started to run and connect with other runners I found my life changed in such a profound way. I found amazing friends that had the same passion and interest as myself and that I could enjoy sharing the journey of life with. These people taught me a lot about myself, my dreams and whats important in life. Together we are making a difference in our own lives and of those around us.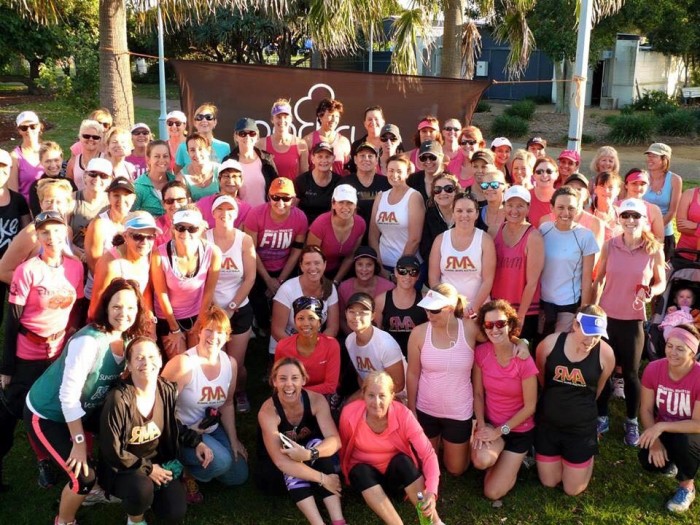 What has been life's greatest lesson?
For me life's greatest lesson so far is to be thankful. Things and people and go in our lives and sometimes life can be a really hard slog. I think being thankful for every circumstance, good or bad is something that I have learned. It's in the hard times that sometimes we learn our greatest lessons. Hold onto thankfulness in the journey, no matter where you are. 
What is your biggest achievement?
My biggest achievement would have to be my three beautiful children. Without them I wouldn't be who I am today. I live for them and everything I do is with them in the back of my mind. I love them with every ounce of my being.
What has been your toughest obstacle and how have you overcome it?
My toughest obstacle in life would be learning that fear is okay. I used to be a person that when things got too much I would run and hide away and give in. Now I am learning to embrace the fear of the unknown with more gusto, and also to not let it consume me. I am also learning to take more risks and to grow as a person even with the lingering fear that I may fail in the back of my mind. It helps that I am supported by thousands of amazing women who share my vision. I think if Running Mums Australia was all about me, then there would be no point in continuing and I would most certainly fail. Sometimes I feel a great weight of responsibility having birthed this network, but in the end its all held together by the thousands that make it great and I am humbled to have taken the first step.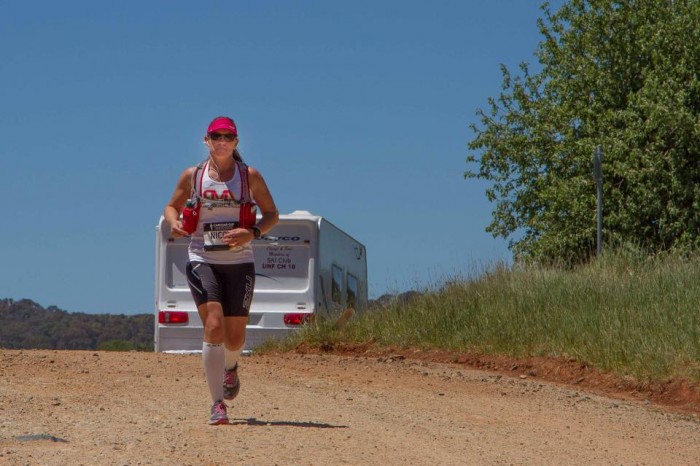 Viktor Frankl says "Those who have a 'why' to live, can bear with almost any 'how." Everyone needs a purpose, what's yours?
I must admit I have struggled with 'purpose' for a lot of my life, wondering where God wants me and why I am here. There has never been a more fitting time than now to finally realise what my purpose is. First and foremost my purpose is to Glorify God who put me here on this earth and gives me every breath each day in everything I do and has blessed me with so much. Secondly I want to raise healthy, loving, happy children who can contribute to the world and thirdly and not least importantly my purpose or my 'vision' I guess is to inspire everyday women to believe that they can do anything they put their minds to. Whether this be running related or not, I think women are the key to successful, happy families and communities.
What are your words to live by?
Live, laugh, love, eat, run.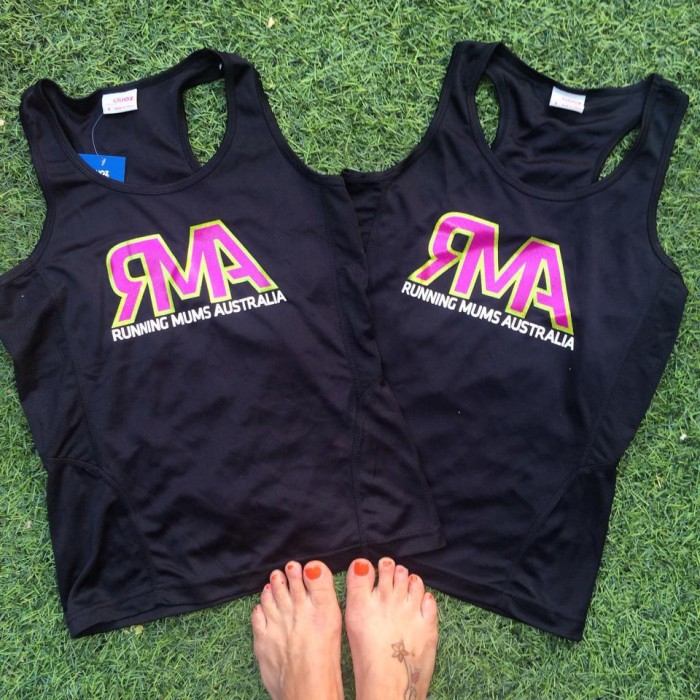 If you could have any mentor, alive or dead, who would you choose and why?
I would choose Catherine Hamlin. One because she was a pioneer, and Iike to think of myself of such a thing. What she started in Ethiopia by seeing a sheer need, giving obstetric fistula repair surgery to poor women suffering from childbirth injuries has gone on years and years later to impact thousands of women and in turn raise healthy happy families, provide income for themselves and their communities and impact the rest of that nation. If I could sit and talk to Catherine personally I would be overjoyed….and I would be inspired by every word she would have to say. There is great humility in what she started, the person she is and the work that she does for women. I think she is amazing. 
If you could play hookie for a day what would be on your list to do?
Firstly I would probably want to head out to a nice trail and run. Then I would want to eat a great meal and then probably have a nice massage! What girl wouldn't?!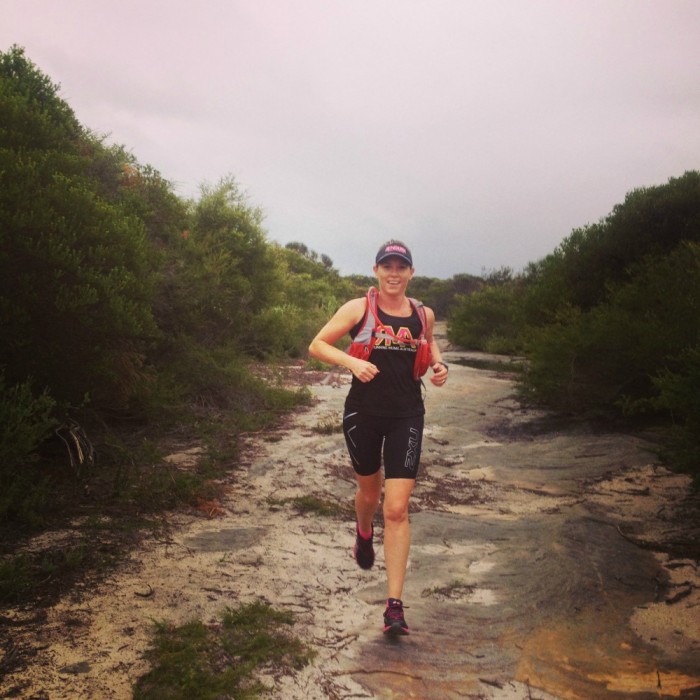 You give so much to others, what do you do to take care of yourself?
I find that my time is very limited and what time that I do have to myself I usually try to use it to train or to relax. I try to eat a balanced healthy diet and I try to get enough sleep, although I think I definitely need more than I give myself. I also try to take time out to just be by myself. Most of the time this is when I run and I savour that time where I can just listen to the sound of my footsteps and block out the distractions of the world or the frustrations from my week. Sometimes I pour myself a deep bath and stay in there for a long time. Its important to look after yourself otherwise you won't be able to give back to others.
Thank you for sharing, Nicole.
Let Nicole inspire you a little bit more…
on the blog 
on facebook
and on instagram