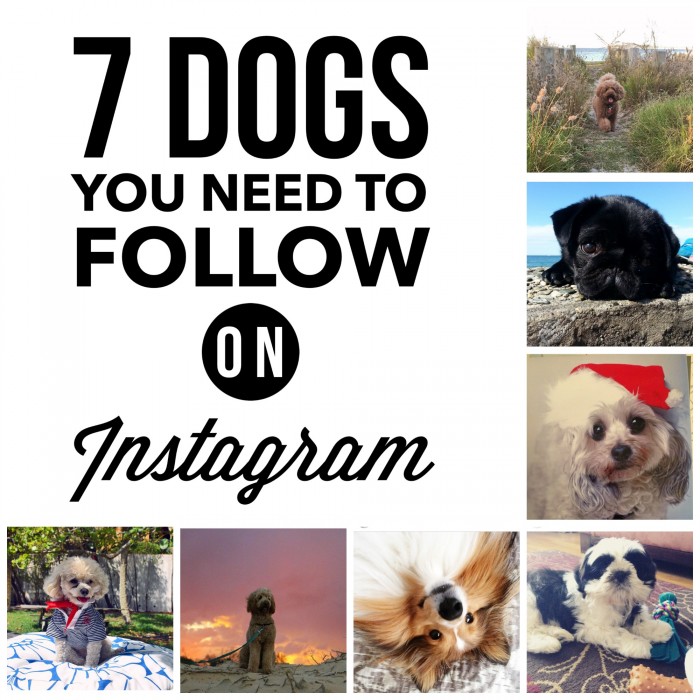 I have a confession. I follow almost as many dogs as people as I do on Instagram. I have wanted a dog for like forever and my povaries* are raging out of a control. When I'm not baking cakes, out running or swooning over other people's pooches in my hood like a crazy dog lady, you can find me on Instagram cooing over the cutest collection of canines you ever did see.
*povaries – like aching ovaries but for pooches, and they're totally a thing.
I actually follow so many dogs on Instagram, it was hard to narrow it down to only seven, but narrow them down I did. Here they are in all their paws and glory!
This is a human account in name only because it turns out that 99% of Lindsay's pics are of the super dog Timmy, and I love them all.
The strange thing is Lindsay and Timmy live in Canada and I have no idea how I found them on Instagram. It's like one day they just appeared in my feed. Strange, but true! The story of how Lindsay found Timmy and vice versa is just as incredible, only moreso, but that's a story for another day. For now, just believe me when I say there is something extra special about Timmy, he's not just your regular cute white puppy. He's a global traveller, he's done animal therapy with people with special needs, he goes to work every day with his mommy, and he's Ali G's doppelganger. Just scroll through his feed if you don't believe me!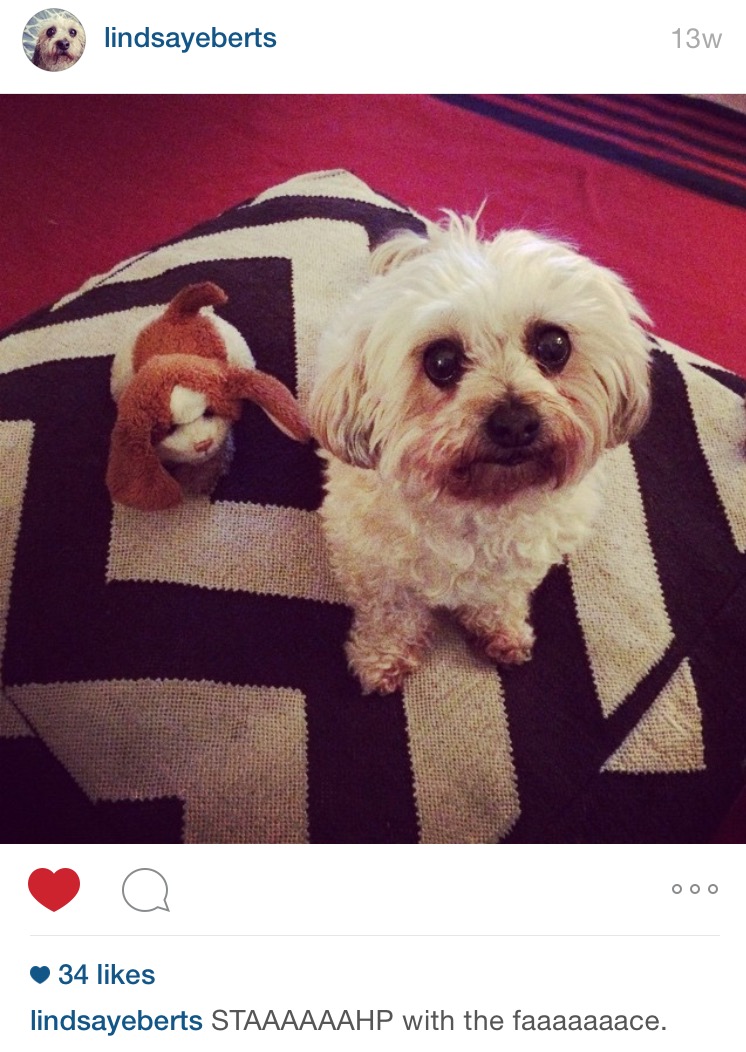 This account is more than just a handsome hound. It's him, his little brother, Ollie Bear and some breathtaking photography. There is just so much swoon and he's totally home grown from right here in Australia. You have to love a pooch who lives by the words "live happy with sandy paws!"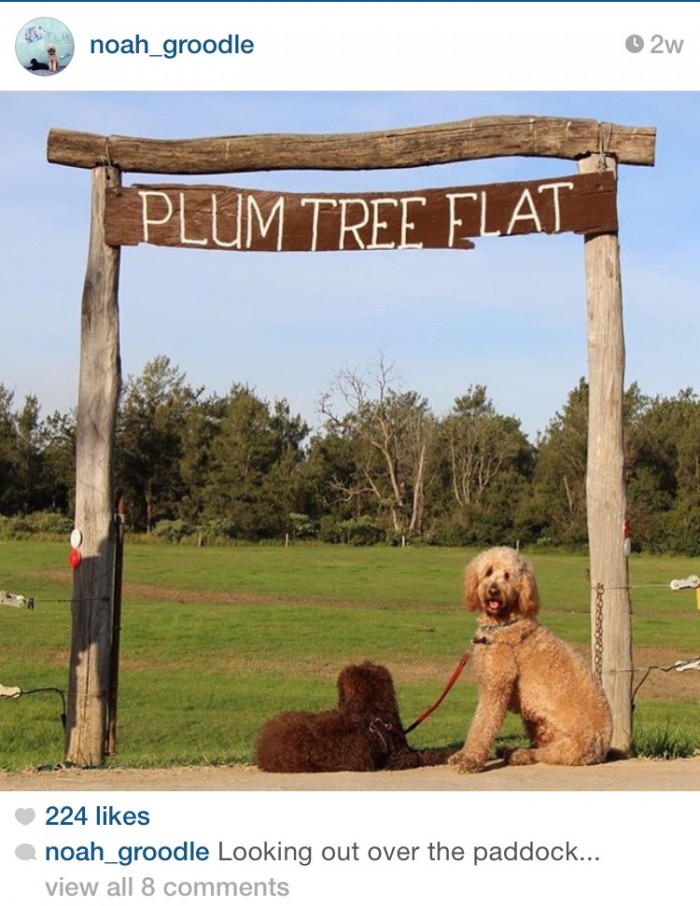 This maltipoo with a taste for adventure is proof that good things come in small packages. He's got almost as many clothes as me and could be Miami's next top dog model, he's that cute! Oh, and he's got a facebook page too! Think adorable plus!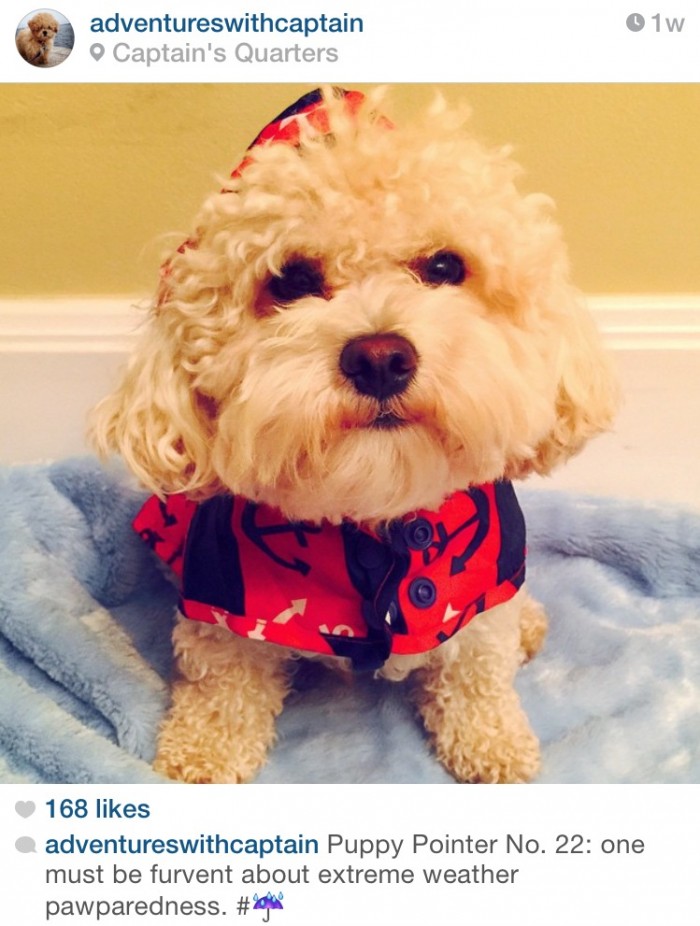 This Shih Tzu pup has been in my instagram feed almost as long as he's been on earth. He's heart meltingly cute and super smart. If you follow him you'll see that you can totes teach a new dog new tricks.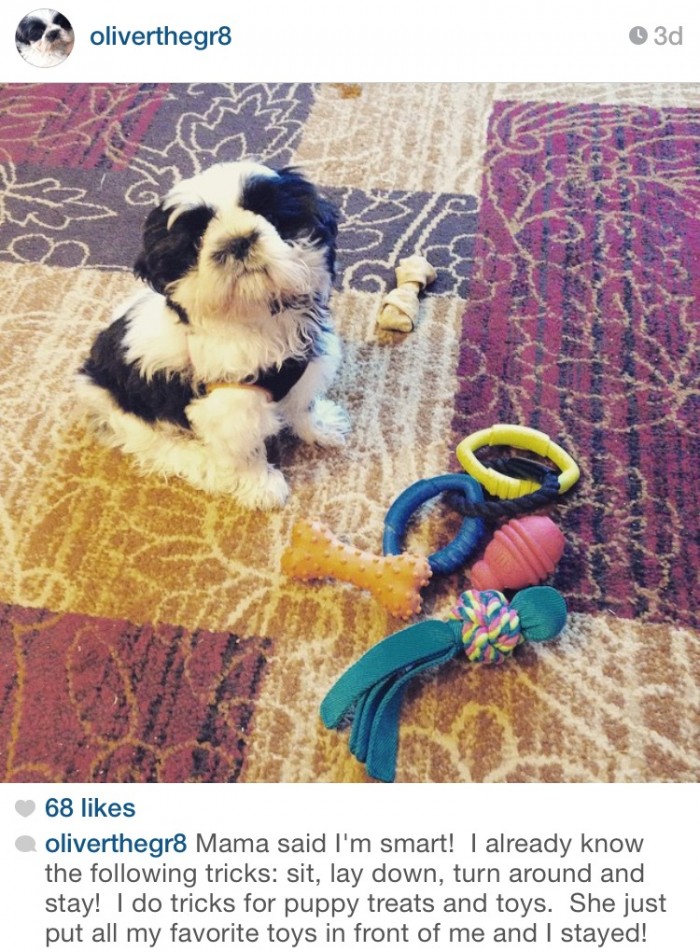 5. @pupaddict
This is the account to follow if you want some cute canine action in your insta feed but can't commit to one dog or one breed in particular. It's like pups plus. This account has my povaries in overdrive with cutie patooties like @hollythetoypoodle (who let's face it, is adorable enough to merit a follow all of her own.) The only problem with this account is so many pups to look at, so little time.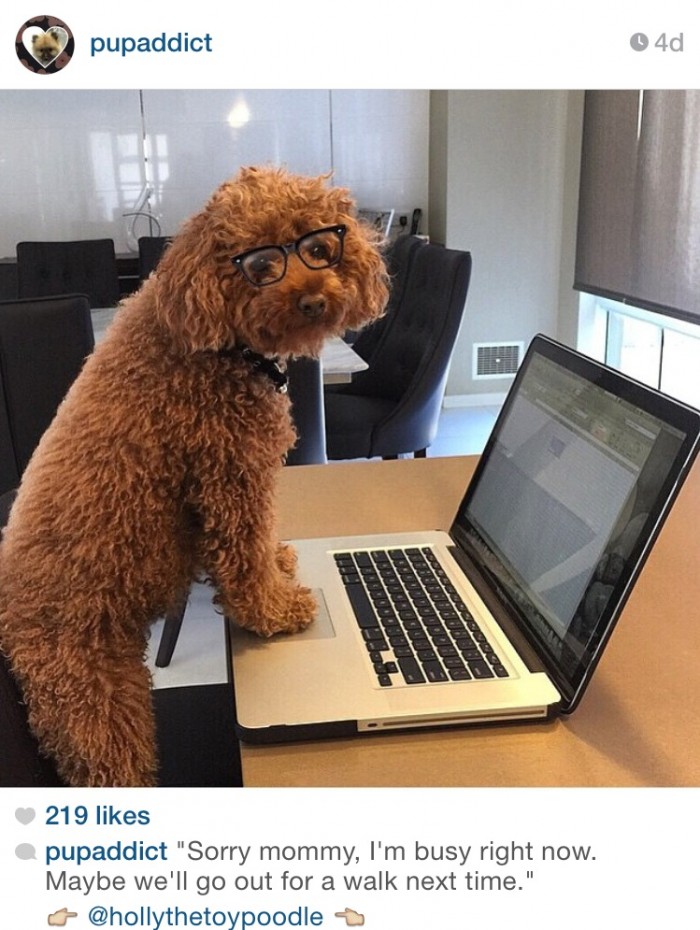 This pug puppy hails from France and he is magnifique. He might be small, but he's full of personality, extremely photogenic and he's named after Darth himself (perfect for those who are into dogs and Star Wars!) What's not to love?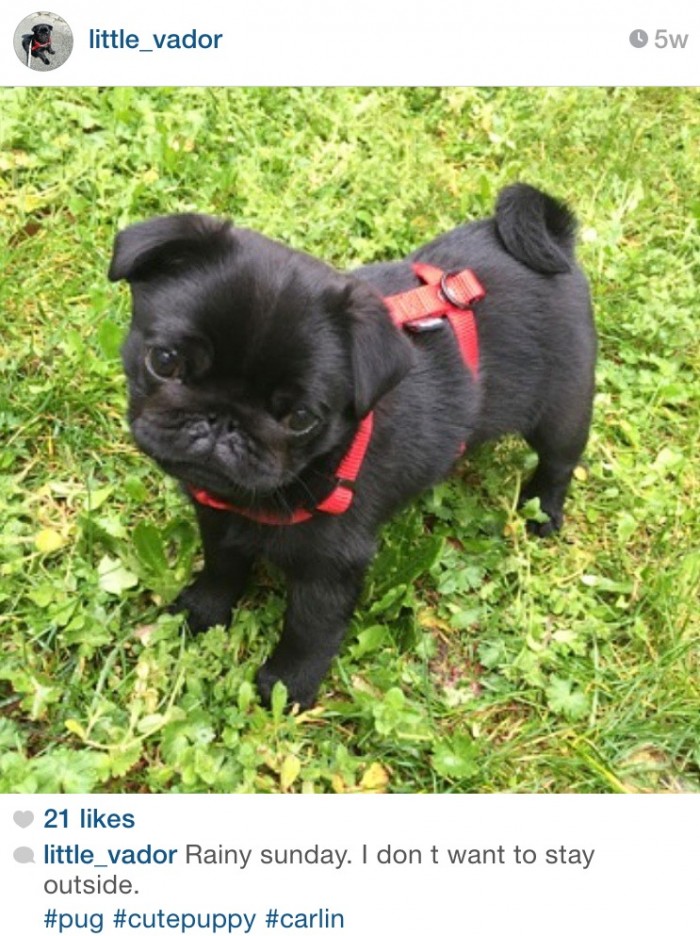 This 21 month old Shetland Sheepdog hails from South Australia and comes from a famous family. You might know his mum, Sonia, blogger and fashionista extraordinaire who blogs over at Sonia Styling. Rest assured, just like his mum, this pooch has panache. And lots of it!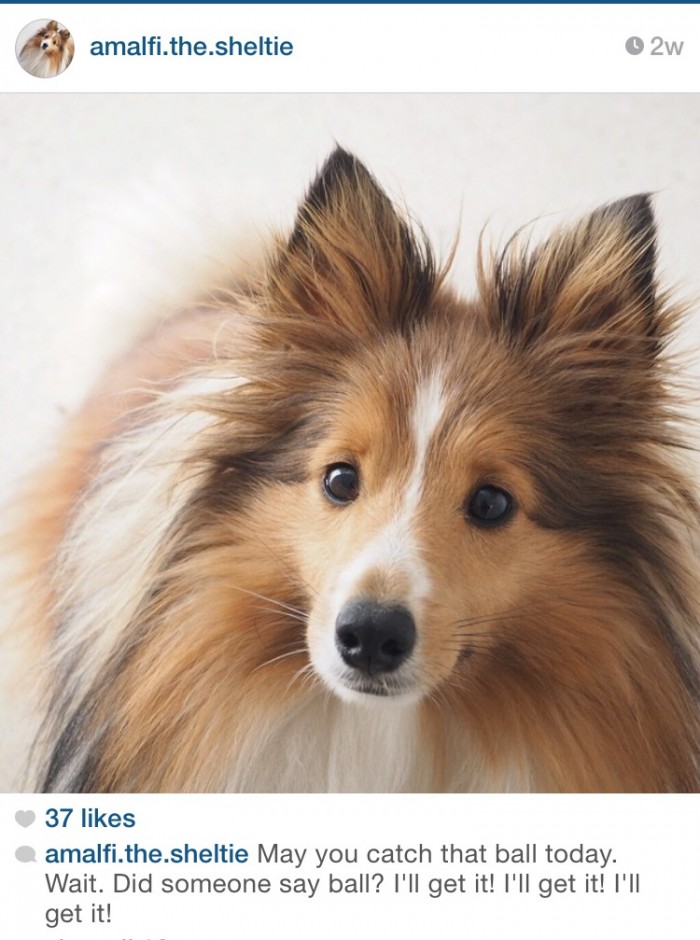 So… I couldn't write a post about my favourite dog accounts without a shout out to @susiesseniordogs who have a facebook page of the same name. This big hearted, non profit organisation brings awareness to overlooked, homeless senior dogs. Age is a privilege and so is adopting a dog. If I lived in America and if I had a house big enough, I would adopt them all. Think Humans Of New York for dogs and you get the idea.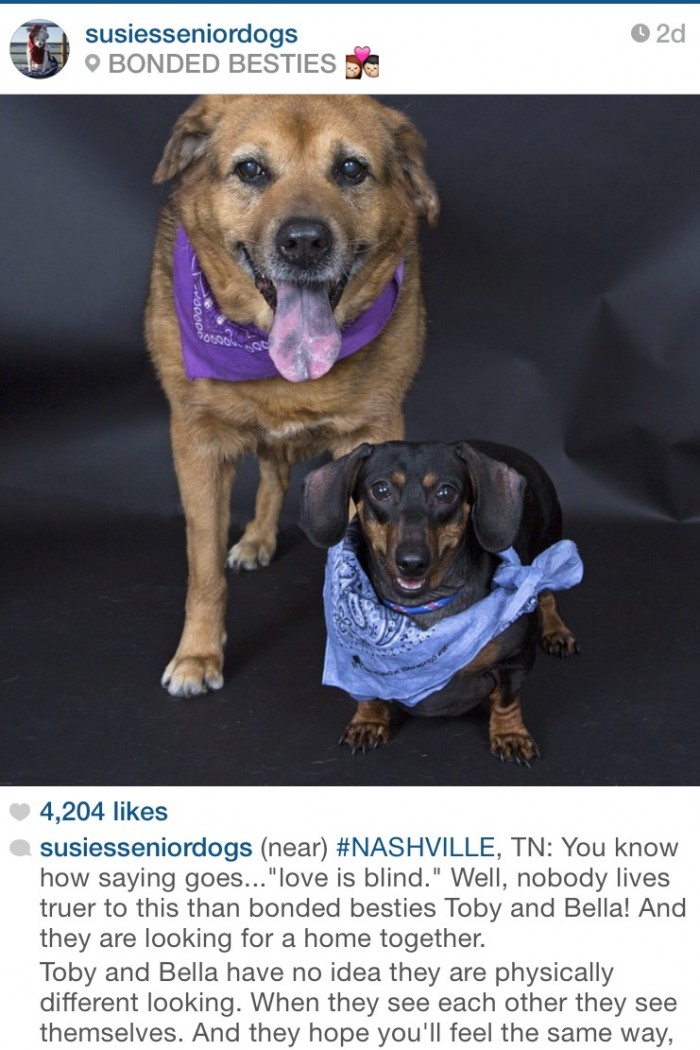 I can tell you from experience, that this collection of canines will cutify (I think I just invented a word) your day in just one easy step.
How much do you love my furry friends? Do you follow dogs on Instagram too? Can you add any more furry favourites? If you've got a pet, isn't it time they had an Instagram account of their own? And tell me, are you a cat person, a dog person or both?!