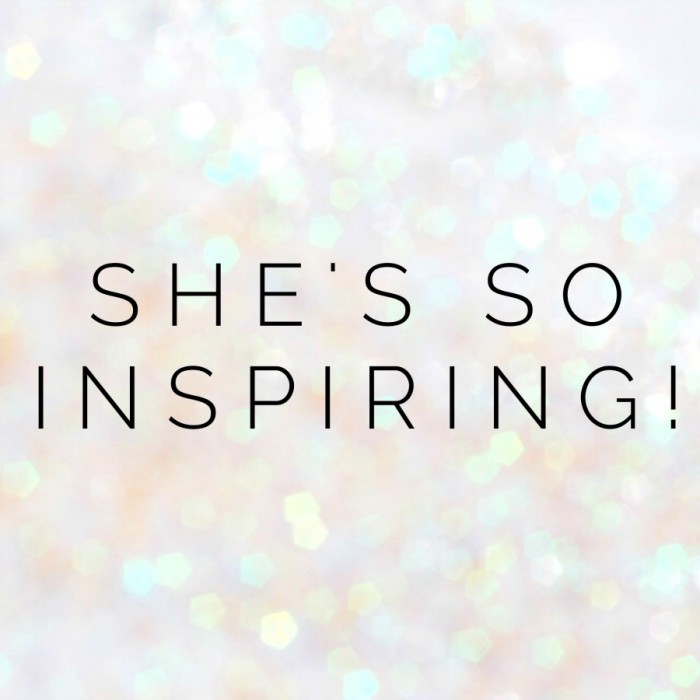 My life has been touched by some uber amazing women whose passion for life and the way they  choose to live it have really inspired me. Some are bloggers, some are not, their lives are all different and  they are all special. I feel honoured and privileged that they are sharing their stories and sprinkling a little bit of their awesome right here. May you be wom-inspired!
Meet Anna Murphy Ryan.
I first met Anna on Instagram. We lived on the other side of the world but we were travelling the same journey in our fight against thyroid cancer. What inspired me about Anna what was not only her courage and grace, but also her love for her family and her passion to support others. I love her business and what it stands for and how her blog is a warm and supporting community where people can come together and support each other when they most need it. Meet Anna, she's so inspiring!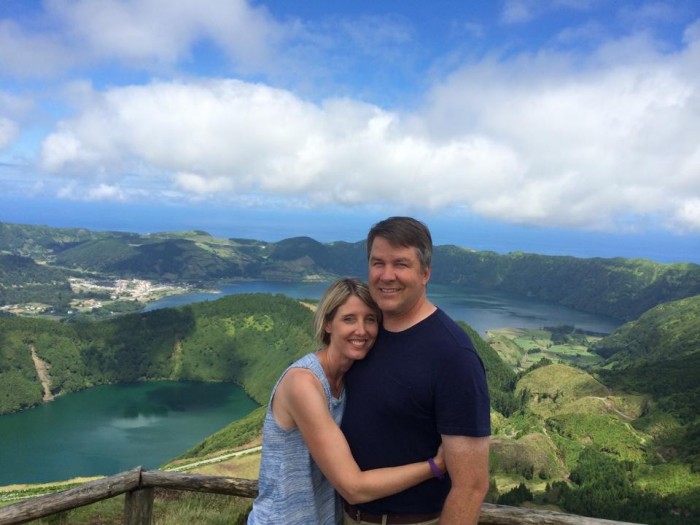 Tell us a bit about yourself.
I am 44 years old and have been married to the love of my life for almost 20 years. We are blessed with four beautiful boys that are 17, 15, 11 and 8. I worked in the business field for over 10 years when I realized, in my early thirties, that I had a different passion, to become a nurse. I knew it wasn't going to be an easy thing to achieve because I already had two children and knew it would be a huge sacrifice for my family. With the loving support of my husband and parents, I was able to go back to school and realize my dream of becoming a registered nurse. For the last seven years I have worked in an extremely busy emergency department and, on most days, I absolutely love it!
My sister, also a nurse with three boys, and I decided that we weren't busy enough with work and our families (insert sarcasm), so we decided to start a business together called Annie & Isabel Designer Hospital Gowns. As nurses, the number one complaint we hear from our patients, has always been about the yucky hospital gowns. We have never been able to disagree with our patient's complaints. It was when my sister was in the hospital, having her second son, and in one of those "yucky" hospital gowns, that we decided we could do better. Thus began our mission to design a more stylish and dignified hospital gown. Since 2010 our designer hospital gowns have helped brighten the spirits of women who have had to spend time in the hospital. We are planning to extend our line to include men's hospital gowns soon. It is a labor of love but anytime we see our customers smiling in their Annie & Isabel hospital gowns while fighting a tough diagnosis, we realize it is all worth it!!
Tell us 3 things you are and 3 things you're not. 
I am a mother, a compassionate person, and a lover of exercise.
I am not a good navigator, dancer, and I'm not a night owl.
 Complete this sentence, ____________________  changed my life. How and why?
Thyroid cancer changed my life.
As a registered nurse, I see people diagnosed with cancer more than I'd like and that always grounds me and makes me realize how fragile and precious life is. When I was personally diagnosed with thyroid cancer, however, it was a real eye opener. Prior to my diagnosis, cancer was always something that other people were diagnosed with and I was there to support them. When I was diagnosed, it made me truly realize how quickly life can change and how much I had taken for granted prior to my diagnosis. For me, I thought I had a better understanding of the ramifications of a cancer diagnosis but, until it looked me straight in the eye, I realized I was far from realizing the impact that cancer can have on one's life.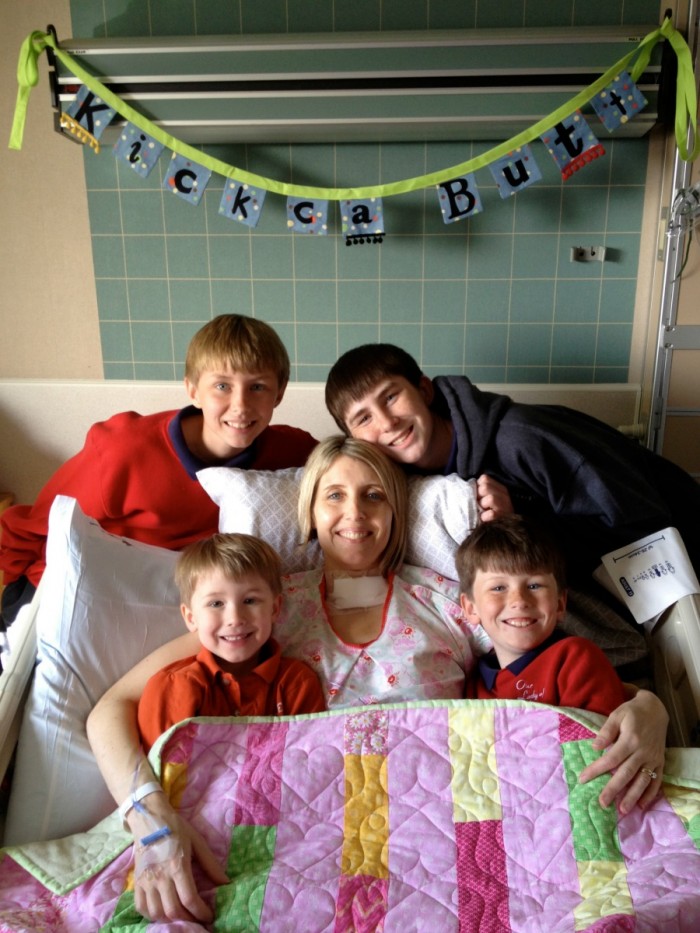 Thyroid cancer has taken a lot away from me and I will never physically or mentally feel the same as I did prior to my diagnoses. The medications I must take to replace the hormones that my lost thyroid produced do not compare to the work that my thyroid did on its own. I will always be a cancer survivor and, with that, comes annual cancer testing in which I will never escape the feeling of wondering if my cancer has come back. Even though I struggle with this occasionally, I can honestly say that I have gained so much more in life. I would give anything to have my thyroid back and to not have had to go through a cancer diagnosis but, at the same time, my life is much more whole than it was before cancer. I live life differently…..thanks to cancer.
 What has been life's greatest lesson?
Life is short. Enjoy today like it could be your last!
What is your biggest achievement?
My four beautiful boys! Family is everything to me.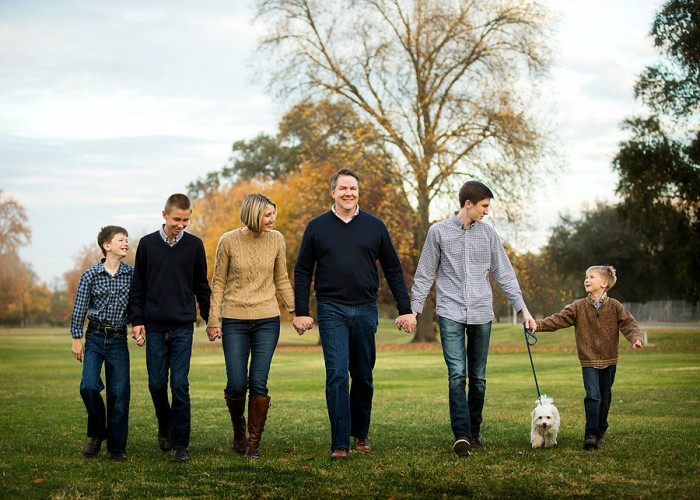 What has been your toughest obstacle and how have you overcome it?
The toughest obstacle I have experienced in my life so far has been dealing with thyroid cancer and it's after effects. I talked about this a little earlier but the way I have overcome it is by always having a positive attitude and focusing on the gifts of my cancer diagnosis. Yes – there have been gifts.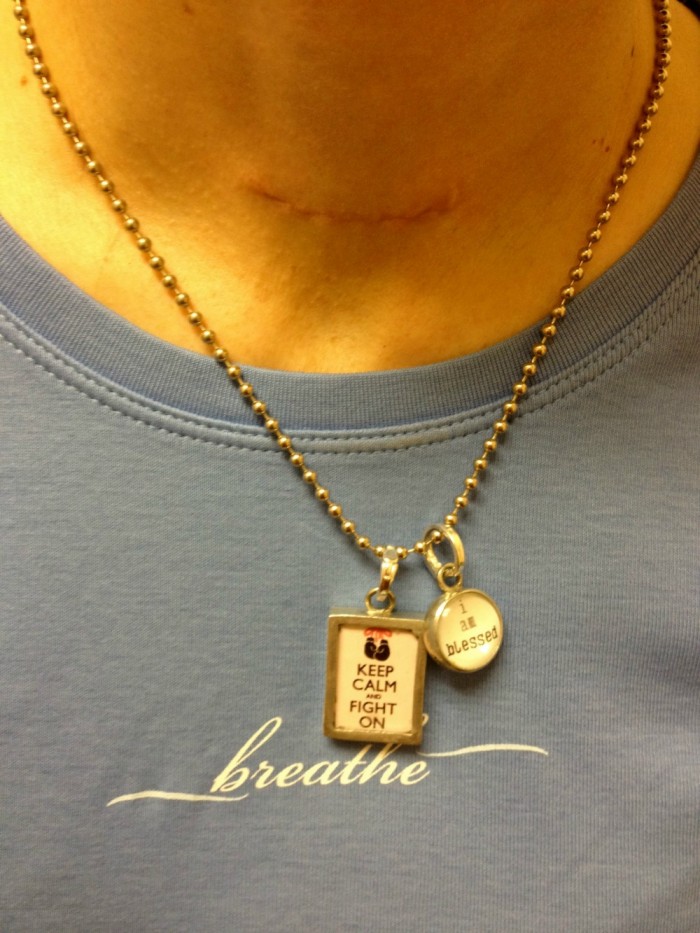 "Cancer can scar my skin but not my spirit."
When I was going through thyroid cancer, there was a woman who had a huge impact in how I fought through my diagnosis. Her name was Molly and I first met her 6 months prior to my diagnosis, when she ordered a couple of Annie & Isabel hospital gowns. She wrote to us advising that she was very ill with cancer, been hospitalized several times in the last month, and needed the hospital gowns quickly. She lived in my town and I decided that I was going to deliver the gowns to her. We had a beautiful visit and I became deeply connected to her because she was so inspiring in how she had been fighting her 20 year battle with cancer….even when the odds were stacked up against her. At the time, I didn't realize how important she would become in my life. When I was diagnosed with thyroid cancer, I hesitated to even reach out to her because I felt like the battle I was about to endure was nothing compared to what she had been going through. Thankfully I didn't let that stop me from contacting her because she became one of my biggest supports and always had the right words to pass along to me when I needed it most. Sadly, Molly passed away about a year after I was diagnosed with cancer. She taught me so much, but there were two things she told me when I was first diagnosed that were the most powerful: 1. "Do not do anything that does not give you pleasure." and 2. "Cancer is not a gift, but it brings many gifts with it." For me, the biggest gift was to truly appreciate EVERY SINGLE DAY.
Every day I see the beauty in everything – my children, husband, family, friendships, work, and life in general. When I start to feel upset I quickly remember, "Hey, I had cancer and this is SO not worth getting upset about." I have learned that every day is a gift and I need to try to live each day in a positive, loving, happy, and faith filled way.
Viktor Frankl says "Those who have a 'why' to live, can bear with almost any 'how." Everyone needs a purpose, what's yours?
My main purpose in life is to love, nurture and enjoy my family.  My family is what I am most proud of. I love that I grew up in a very close family in which we all have unconditional love for each other. When one of us is in need, we are there for each other….always! I hope the same for my own family. I want my boys to always feel loved and nurtured and for them to know that we, their parents, are always there for them in good and bad times. Family is the one thing that you have for life. Friends can come and go, jobs can come and go, but family will always be there.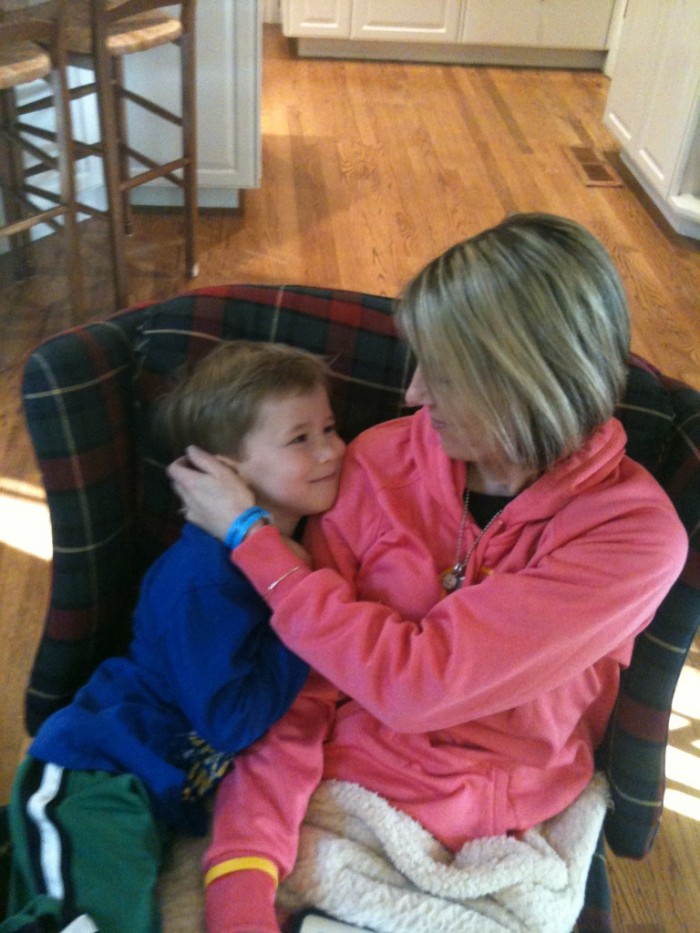 What are your words to live by?
Always look for the positive in every situation. Some things in life are just plain hard and unfair, but, if you can find a way to see the silver linings or create something good out of a bad situation, it will always help ease the pain a little.
If you could have any mentor, alive or dead, who would you choose and why?
My great-grandmother, Annie. I was actually named after her, which I love! (She is also the "Annie" in our company, Annie & Isabel) She was the toughest, most unselfish, hard working, woman I have ever known. I wish I could have had more time to learn more from her. She married young and had four children and grew up fairly poor but rich in life and love. If there was anybody that knew what working hard meant, it was my great-grandmother Annie. As hard as she had to work her whole life, she never complained. She was a tough lady with a sweet heart. My sister, brothers, and I would spend a week or two with her every summer. She would always put us to work planting and picking tomatoes and working in the yard but she made it fun and always had a smile on her face. I can still see that smile today. She taught me the values of having a close-knit family, loving one another unconditionally, and having a strong faith. More importantly, she taught me the deliciousness of a good home made chocolate chip cookie and peanut butter toast dunked in hot coffee.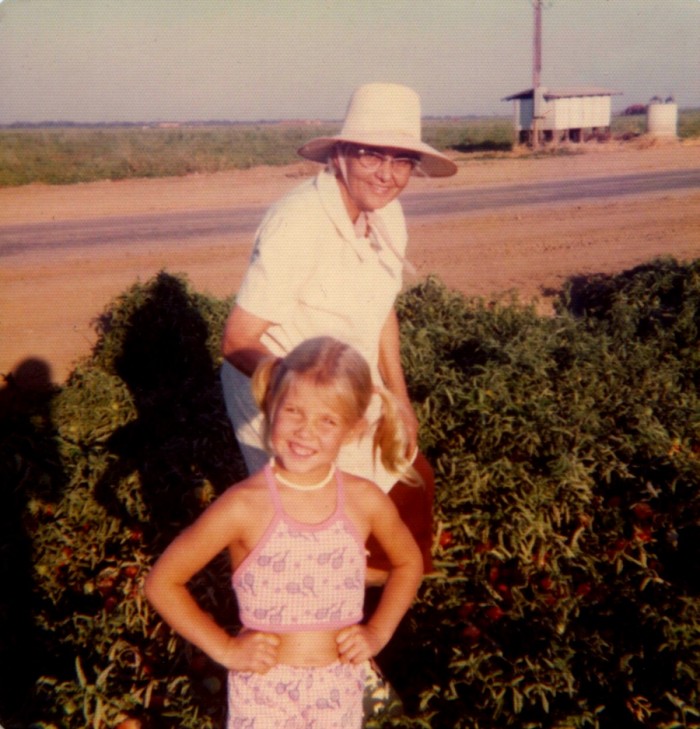 If you could play hookie for a day what would be on your list to do?
Most people will think this is boring but, if I could play hookie for one day, I would choose to get a bunch of my favourite snacks, a hot cup of tea, kick up my feet, and vegetate on the couch all day watching good movies and shows with my mom, sis or good friends. 
You give so much to others, what do you do to take care of yourself?
I don't know that I give enough to others but I do feel fortunate that I work in a profession and have a business that allows me the opportunity to positively touch the lives of people every day.
I take care of myself by exercising on a regular basis. I can't think of a time where exercise wasn't part of my weekly routine. It is my time to escape the grind of daily life and clear my mind. It is not always easy to do but I never regret a good workout! I also treat myself to a good pedicure every once in awhile, which feels oh so good after working a 12 hour shift on my feet all day!
Thank you for sharing, Anna.
Let Anna inspire you a little bit more…
on the blog 
on facebook
on pinterest 
on instagram 
and on twitter