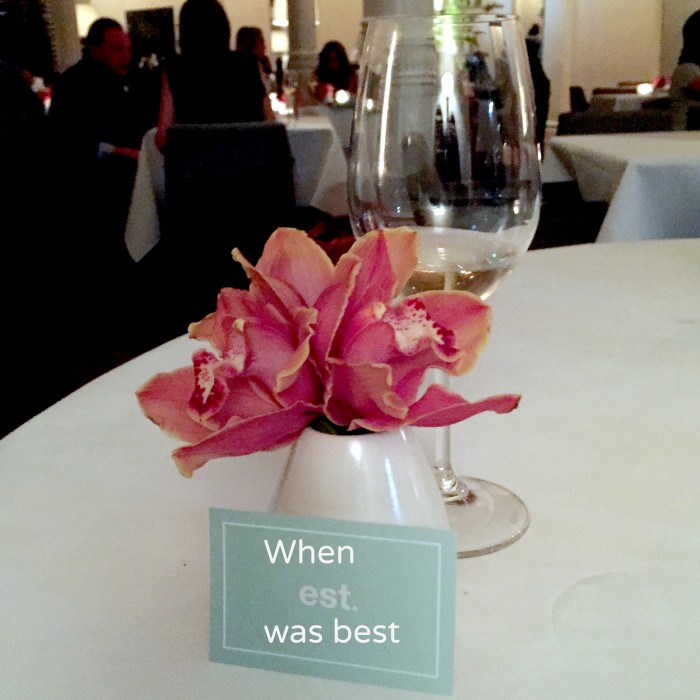 We always have a special birthday dinner with a special set of friends. There's four of us, which means there's four times as much fun and four times as much deliciousness. Every single year on every single birthday.
We've taken it upon ourselves to go to fancy pants restaurants for these celebrations because birthdays are special and we like to celebrate them in style. However, we don't like to go to the same place twice and after celebrating together for quite some time, we were almost running out of places to eat. Perish the thought.
So because Nick got lucky and had another birthday we went to est. at the weekend.
Now I've been to some fancy pants restaurants but this experience was of the extra special kind.
From the moment, we entered the elevator, with a personal attendant until the moment we left the building, the service was first class. Actually it wasn't first class, it was first class PLUS!
After we were warmly greeted and seated, out popped the champagne. You have to love a restaurant that has heart shaped bubbles.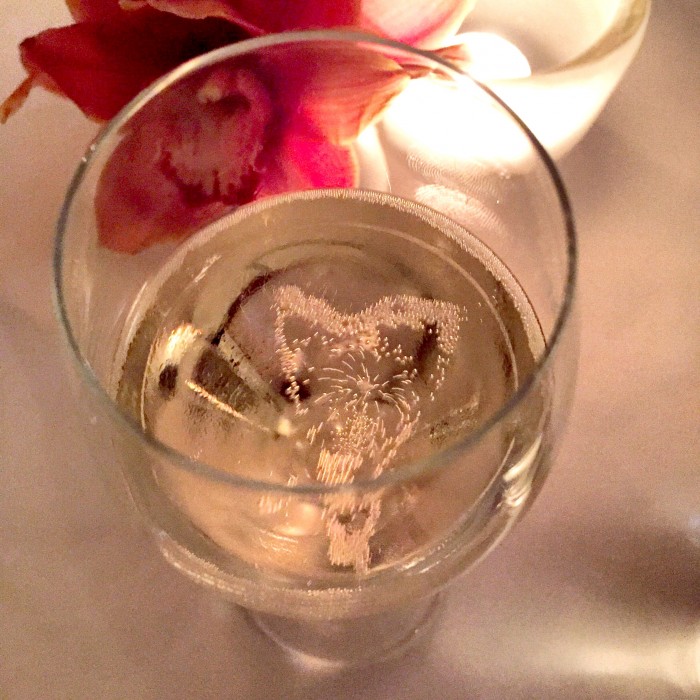 The food was all sublime. I have trained my friends well, not only to order different things from the menu, but also to take pictures of their food (and each other!)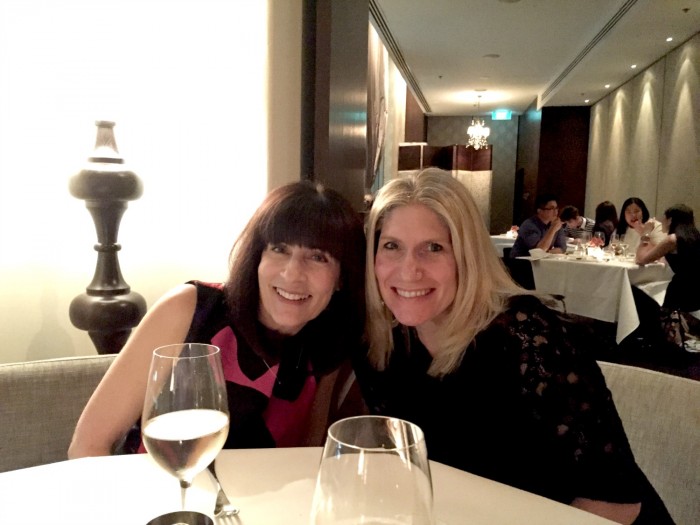 It was a four course chef's menu so that's a lot of photos.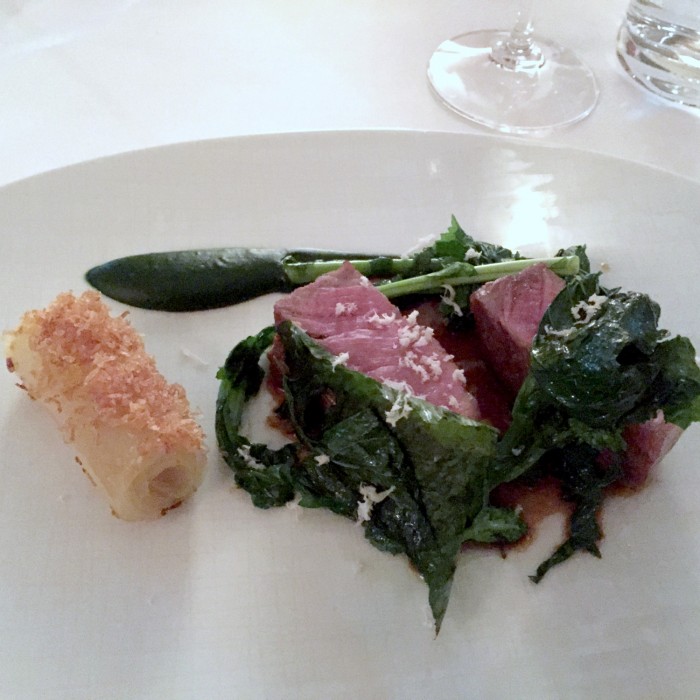 Exhibit A: cape grim beef rib eye, dutch cream potato, nettle puree, turnip top, horseradish
Of course, I'm a bit of a food geek, so I wanted to go one step further and snap a shot of the menu too. That's when my trusty waiter, Sam, stepped in and went one step further, and gave me my very own take away copy of the menu. The head chef was off on some foodie adventure, but Sam kindly asked the sous chef to sign my menu instead. I was proper starstruck. "To good times" indeed!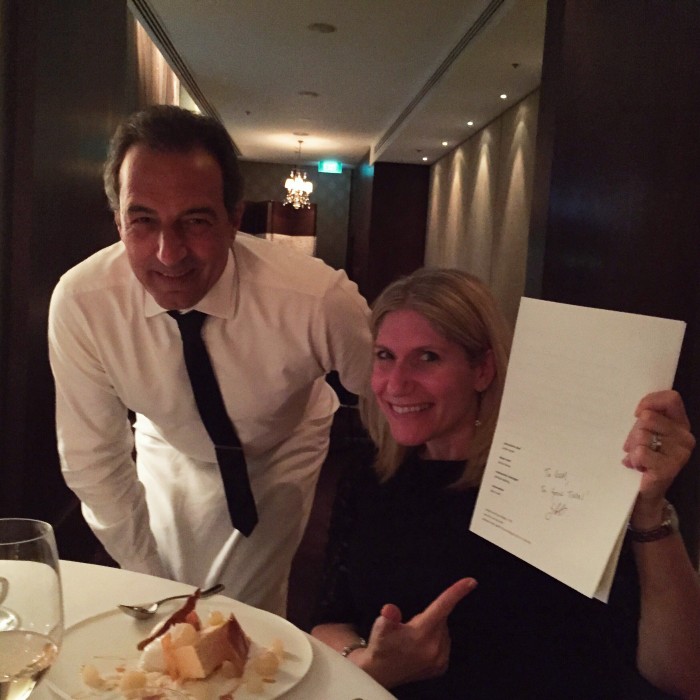 And don't you love it when you go to a restaurant and you and the staff have matching names? In fact, I can't vouch for all the names of all the staff and their matchiness, but I can wax lyrical about the outstanding level of service, warm, friendly, professional but without a hint of snotty.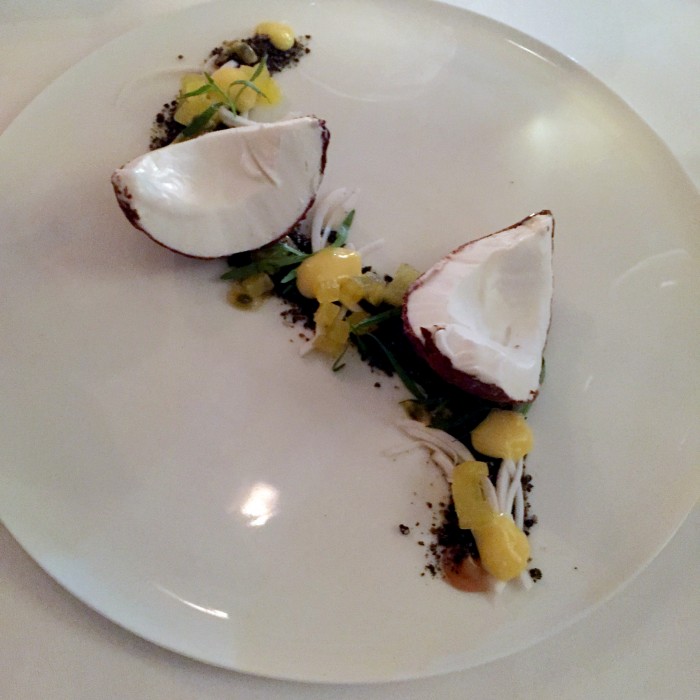 Exhibit B: coconut sorbet, black sesame, passionfruit curd, pineapple, coconut caramel, tarragon
Serving the food was an art form in itself, because at each course, an army of wait staff would attend to each table; simultaneously delivering each plate to each diner while explaining the intricacy of the individual dish.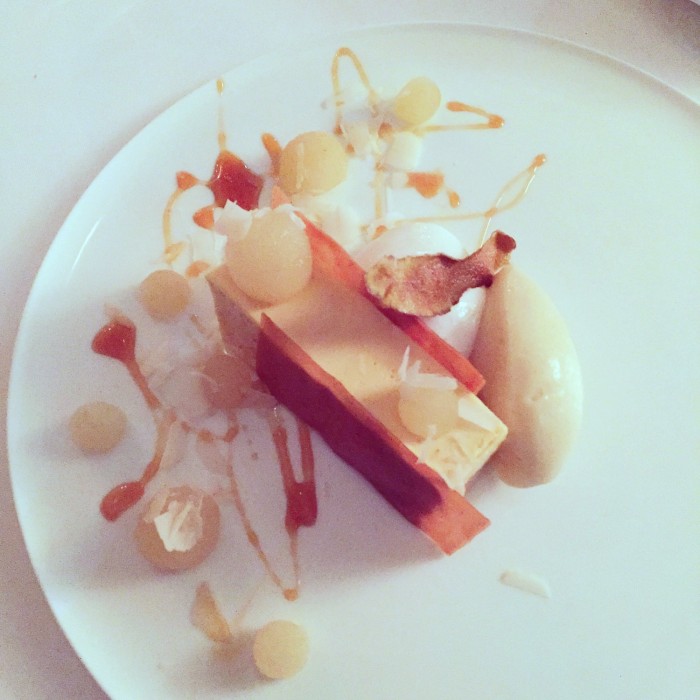 Exhibit C: macadamia parfait, poached beurre bosc pear, white beer, pear sorbet, nougatine
Of course a birthday party without cake is just a meeting so the chef made sure that the birthday boy had his cake and ate it, and that there were petit fours for all.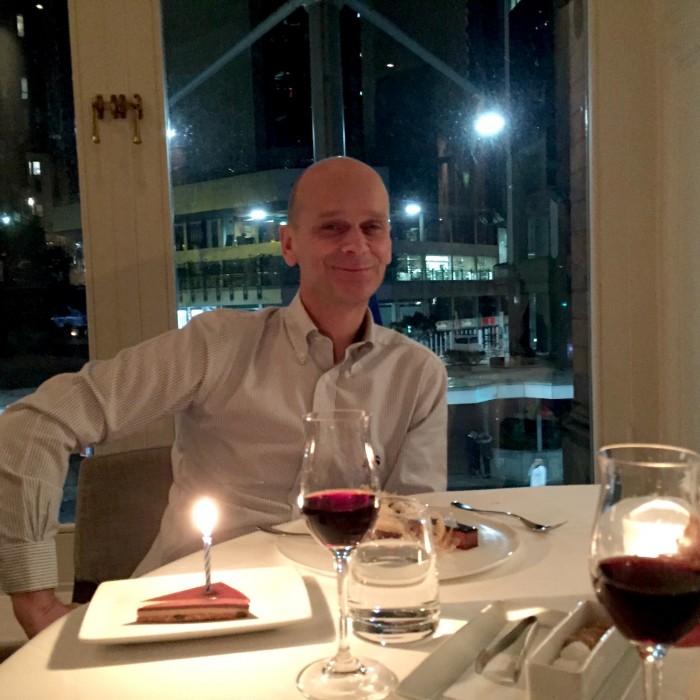 There was one thing I didn't like though, and that was that such a spectacular meal and such an excellent evening had to end.
I know I said we don't do repeat performances for our birthday shenanigans. But when it comes to est. I'm doing a U Turn. Just like Arnie, I'll be back.
What's the best restaurant you've ever been to? Have you been on the receiving end of some good service recently? And finally, taking pictures of your food, yay or nay?
This post is not sponsored, I just had a wonderful experience that was too good not to share.