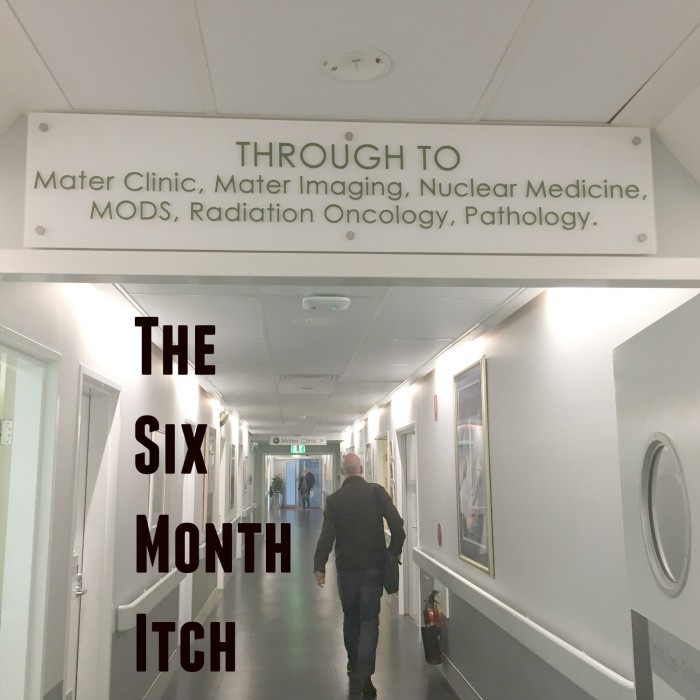 In recent years, June has been a testing time. Every June since 2012, I have had a battery of blood tests and/or some radioactivity and a few PET scans because I like to keep tabs on cancer. This year for the first time I got a mid year reprieve and I don't have to have any tests at all. Of course on the one hand I'm relieved because this is good news and I get a whole 12 months to play with. But on the other hand, I feel kind of anxious, because 12 months is a long time in between tests and cancer is a fast worker.
June tests have traditionally fallen around the Queen's Birthday weekend and I've been feeling at a bit of a loose end at the general lack of medical enquiry.  However, I needn't have feared because David is here,  and he gallantly stepped in to pick up the medical gauntlet which went some way to easing  my doctor's surgery cold turkey.
You see, it's been just over 6 months since David's stroke. Man, time really does fly by when you're having fun. As it is, he's fighting fit and has made a patient perfect recovery but he has a neurologist who is most fond of dotting i's and crossing t's. I like his attention to detail because I've learned from experience that in medical matters, knowledge is power and there's no such thing as too much crossing and dotting.
The irony was not lost on me that last week when I was back at the same hospital where I had my first diagnosis and  surgery for thyroid cancer… but this time because David was having a CT scan of his heart. I wanted to take a picture of him in his fetching gown but he was a bit camera shy so I took a picture of the flowers instead. Oh so pretty.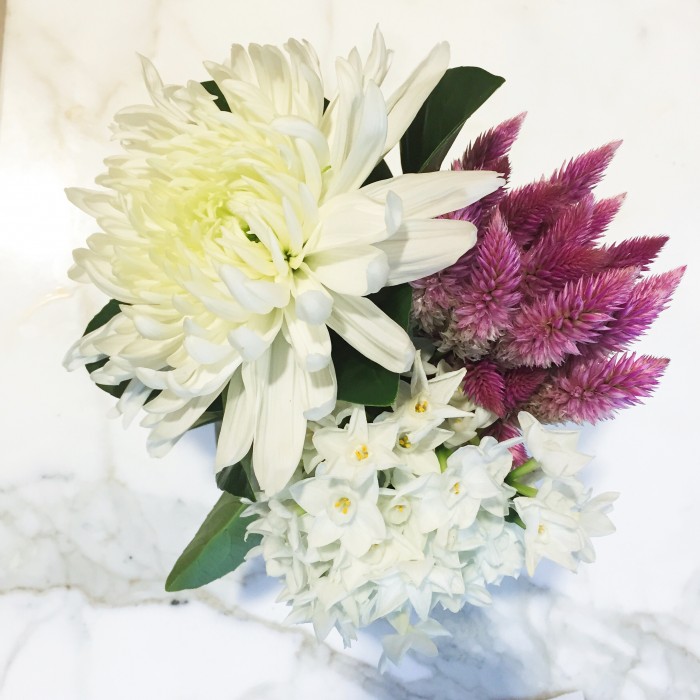 The good thing about a CT scan is that you get to take the films and the letter to the doctor away with you. Clearly, our willpower is second to none because we've had that envelope a whole five days and didn't even try to open it even though we wanted to, so much, like want to as in the same way we want to win lotto.
We got lucky with the heart doctor who is funny, a good draw-er and has a range of heart models in his office. As it is, he thinks David is as fit as a fiddle and says that according to his scans, David is so healthy, he wouldn't even get out of bed to see him, which in medical terms is just about the best thing a doctor can ever say to you. Fist bumps all round!
You have to love a doctor who explains everything to you in lay person's terms and then shows you on a model and draws a picture (that's what I call Visual Learner Appreciation)  and then tells you to save yourself a few hundred bucks and the radiation from further CT scans and see ya later (as in two years later.)
We even got a sneak peek at the CT scan. Technology is a wonderful thing isn't it? I always knew that David's heart was special. But the doctor thinks it's special too, just not for the same reason as me. The doctor thinks it's special for because his arota has a bovine arch. It's true what they say, you really do learn something new every day!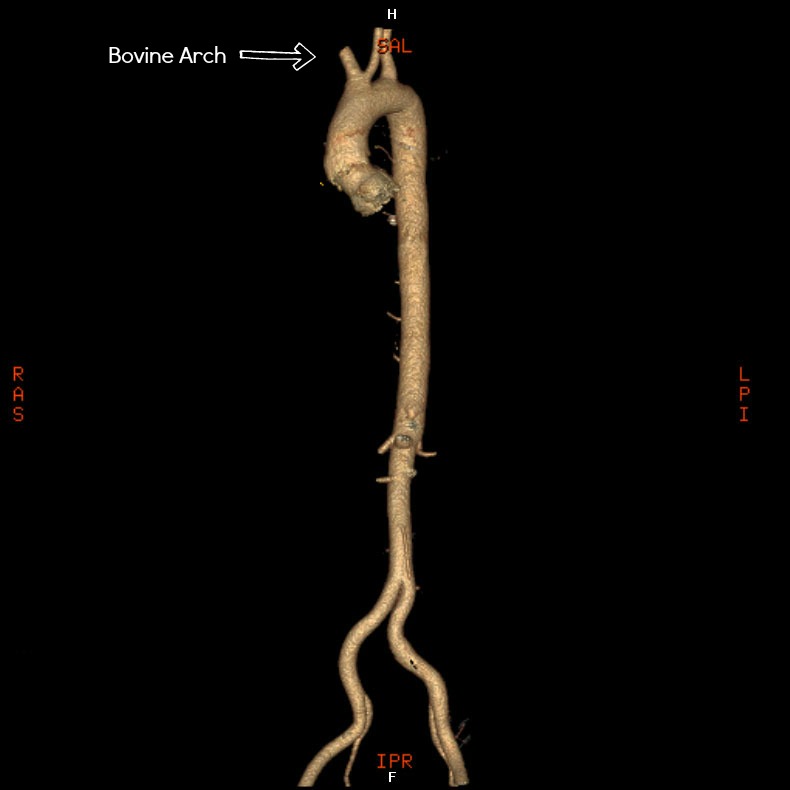 David's now-famous aorta.
It's quite unusual and has something to do with cows. I don't really understand it except that I know it makes it easier for surgeons to operate when they do heart surgery. Isn't that nice to know?
Of course, we still don't know why he had the stroke but we do know that his heart is happy. That makes me happy too. And that's quite enough medical appointments to be going on with thank you very much.
Have you got any good news to share? Are you a visual learner? Do you have June traditions too?