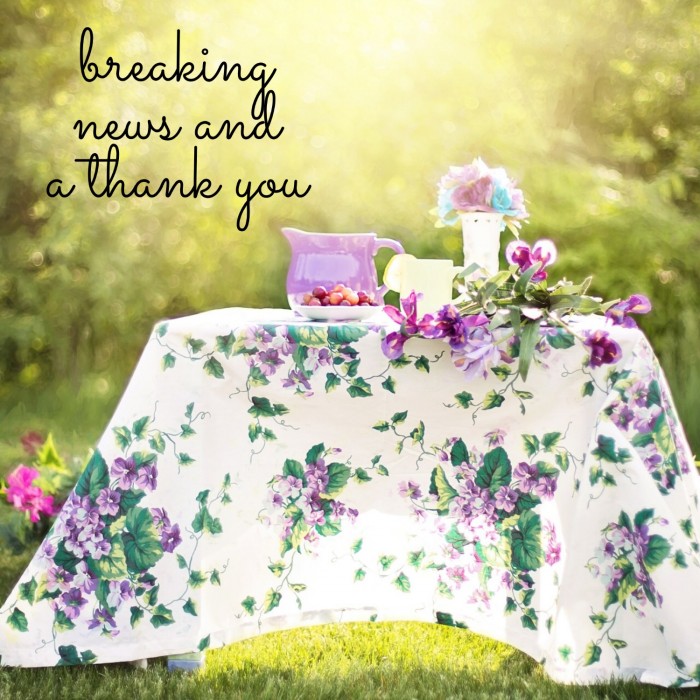 I  have breaking news, people. And a thank you. A really big thank you.
This year Kidspot received over 3317 nominations for Voices 2015 for 878 individual nominated creatives. They then had the challenging task of whittling that list of 878 down to 103, but whittle they did.
And you'll never guess what! The Annoyed Thyroid made the cut and scored a spot in the Home and Wellbeing category. Wowzers, I have so many feels.
You know I never started blogging because I was clever, creative or clickable, I started blogging because I was pretty sick and I was pretty scared and a blog seemed the perfect place to empty my brain and store my recipes.
Of course, I got better and as my health improved so did my blog. Blogging gave me a purpose when I was sick, and it  has continued to give me a purpose while I've been healthy.
I always say it's important to do what you love and love what you do and that just about sums up what blogging is all about for me.
However, as blessed and awestruck as I feel to be a finalist in Voices 2015, I can't take all the credit.
My blog wouldn't be what it is today without David, who loves on the blog technologically as much as I love on it with words. He also is probably the only person who has read every single blog post (most of them under duress.)
My blog also wouldn't be the same without my mum, who has always encouraged me and who in the early days was the only person who read my blog (apart from David, of course.) I know she'll continue to read because she thinks she can find out more about me on the blog than talking to me in person. True story.
My blog would not be the same if it wasn't for all the beautiful souls who I've met through blogging, who have supported me, encouraged me and inspired me to be a better blogger.
And I certainly would not be a finalist in Voices 2015 if it wasn't for the person or people who nominated me, because you have to be in it to win it. I'm all kinds of grateful to you (whoever you are!)
But most of all, if you're reading this, I want you to know that my blog wouldn't be the same without you, because if you weren't here, I'd be talking to myself. You bring a whole new dimension to this blog and believe me when I say, it really wouldn't be the same without you. I still get a giddy thrill of excitement when I receive a comment on a post,  a warm and fuzzy feeling when I get a  private message, a smile on my dial when I see that someone's cooked up some magic from the blog or just when I know someone has been to visit (Google is always watching.)
Three years ago, if you'd have told me that I'd be writing a post like this and be considered an online creative, I'd have laughed as hard as my post operative glue would have allowed. But if it's one thing I've learned, life is pretty unpredictable. And pretty good.
I am so thrilled to be part of Voices 2015 but more than anything I'm thrilled to have you here, because that's really the best prize of all.