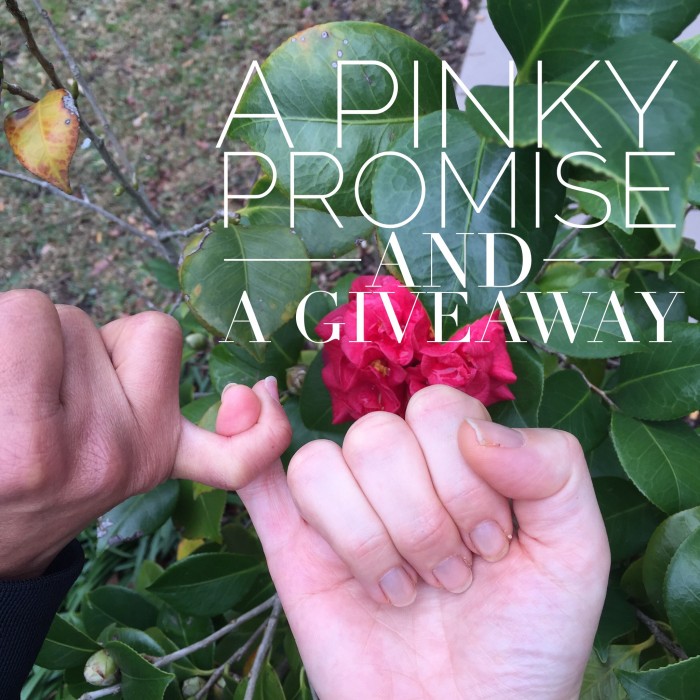 Since my two touches of cancer I've paid a lot more attention to my health and wellbeing. My mum has always said "your health is your wealth," and you know that mum is always right. Well, my mum is anyway.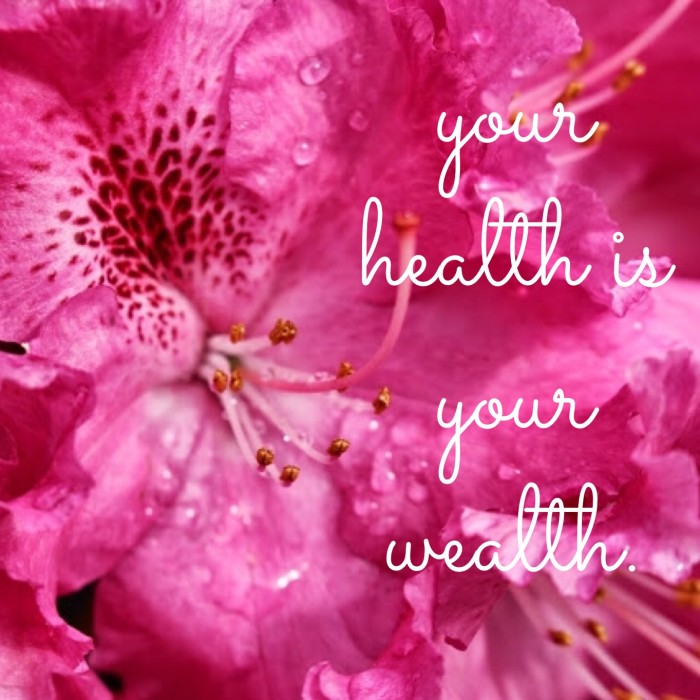 photo credit Jen from My Sentimental Jamboree
I've followed the breast and ovarian cancer prevention charity, Pink Hope for some time on Instagram and was keen as mustard to give their Pinky Promise Campaign a shout out.  I'm all for women empowering themselves, taking control of their health and reducing the risks of preventable cancer.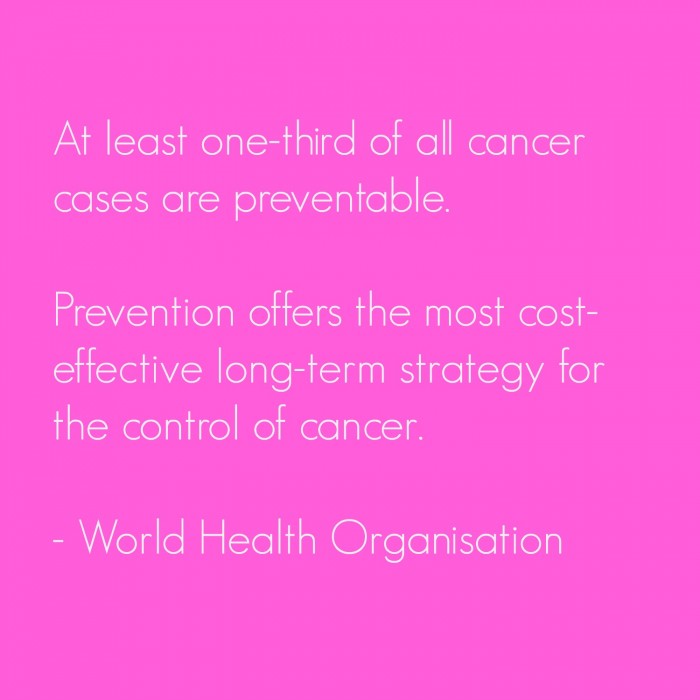 So what's Pinky Promise all about?
A Pinky Promise is about taking control of your health. It's a journey that starts today but it's not one you have to take alone. The Beatles were right, we can all get by with a little help from our friends.
How it works…
Choose a friend and make a Pinky Promise with them to take control of your health. Like a boot camp buddy, your friend will be there to support you or give you a push when it comes to detection and prevention of cancer.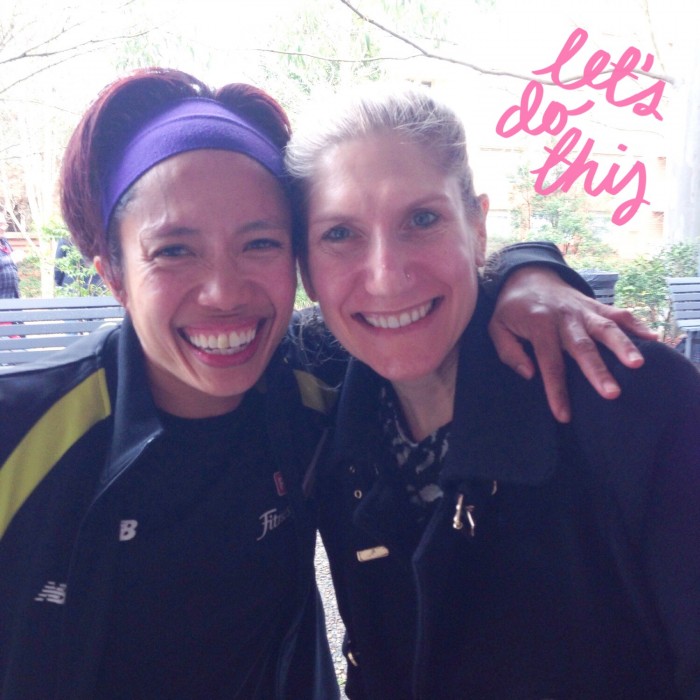 I made my promise with my friend and trainer, Kathy, I've promised to exercise regularly and eat less sugar. Kathy is one step ahead with the exercise and eating less sugar. Most of all, we've promised to support and motivate each other.
And that's not all!
You can register your pinky promise here and in doing so  you will go in the draw to win a trip for two to New York City, (kindly donated by Emma & Roe by Michael Hill.) How cool is that? Of course, you get to choose who you take with you. (I've always wanted to go  to New York – just sayin'!) New York, New Woot! The competition closes on 30 June, so run, don't walk!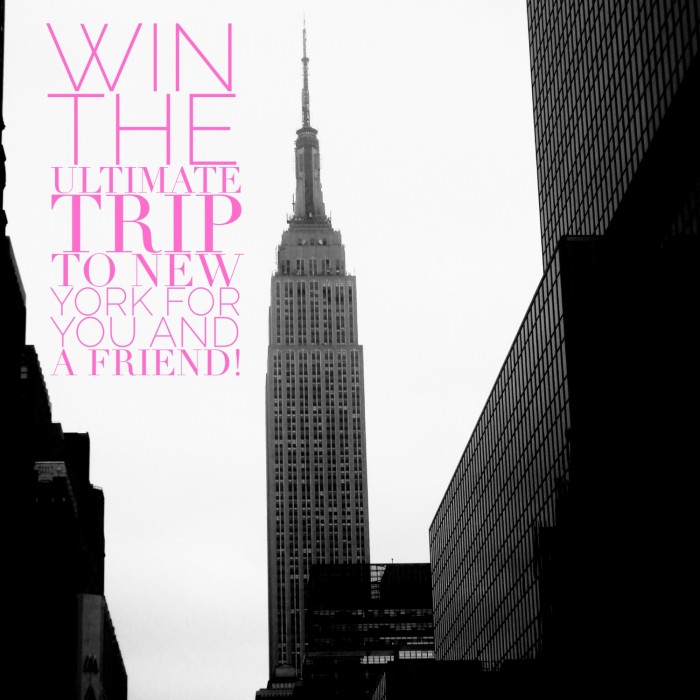 You have to be in it to win it!
To celebrate the Pinky Promise campaign the Pink Hope team offered to send me a set of silver pinky rings designed by Emma & Roe by Michael Hill, but I'd much rather give them to you instead. To be in the running, all you have to do is sign up to the newsletter (it will be fun, I promise!) and  leave a comment below (in 25 words or less) and tell me,  who will you make your pinky promise with and why?
Sorry! The competition has now ended. Thank you Kathy for choosing a winner and congratulations to Diana. Thanks to everyone who entered, played along and made a pinky promise!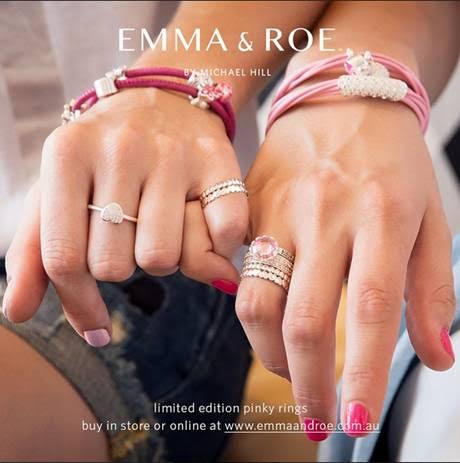 (The rings shown are examples from the Emma & Roe range. The actual prize may look slightly different.)
And now for the boring bits (also know as Terms and Conditions)
1. The prize is a set of 2 pinky rings designed by Emma and Michael Hill.
2. This is is a game of skill.
3. To be eligible entrant must also sign up for The Annoyed Thyroid newsletter.
3. Only one entry per person.
4. The giveaway is open to Australian residents only (sorry!)
5. The giveaway opens Monday 22 June 2015 and closes midnight Monday 6 July 2015.
6. The winner will be announced on the blog and notified via email.
No payment or product was received for this post.