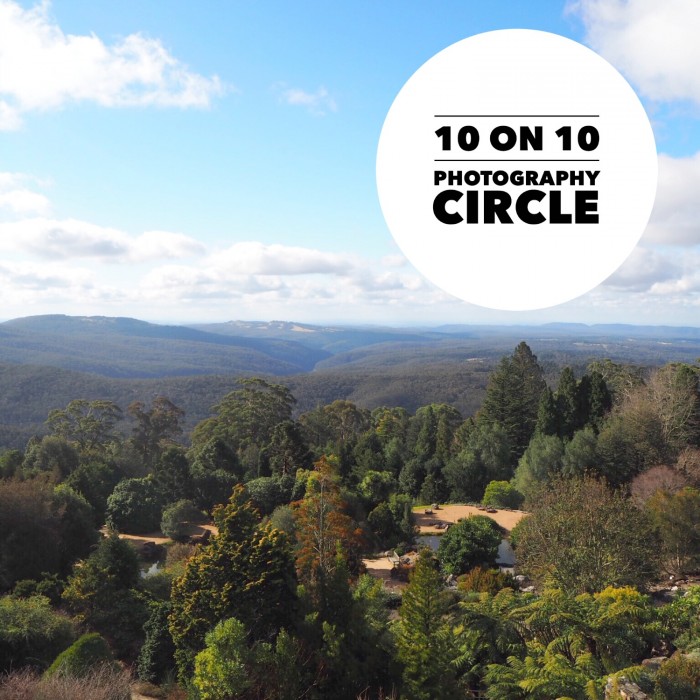 Hello! You've probably dropped by to see who's so inspiring because it is Friday, after all. However, don't go away just yet, because not only is today Friday but it's also the 10th which means it's time for me to make friends with my camera and join in this month's photography circle. So please stick around and when you're done checking out my pics, do pop along to see Jacinta at Amity Loves Pink and see what she's been snapping. Rest assured, "She's So Inspiring" will be back next Friday, business as usual.
Anyways, back to my snaps. It seems like forever now, but a few weeks ago, we took a little road trip to the Blue Mountains to kick off the Birthday Festival. It was a glorious weekend, and although technically the 10 photos should be taken on one day, mine were taken on all three because it was just too hard to choose, I loved every minute of every day of the whole trip!
I love me a road trip, especially a road trip with Big Things. I've lost count of the amount of times we've driven by the Big Fruit Bowl and although it's looking a bit tired, the novelty factor never gets old. Not for me anyway! You can find this 2 metre high fibreglass fruit fest in Bilpin along the Bells Line of Road.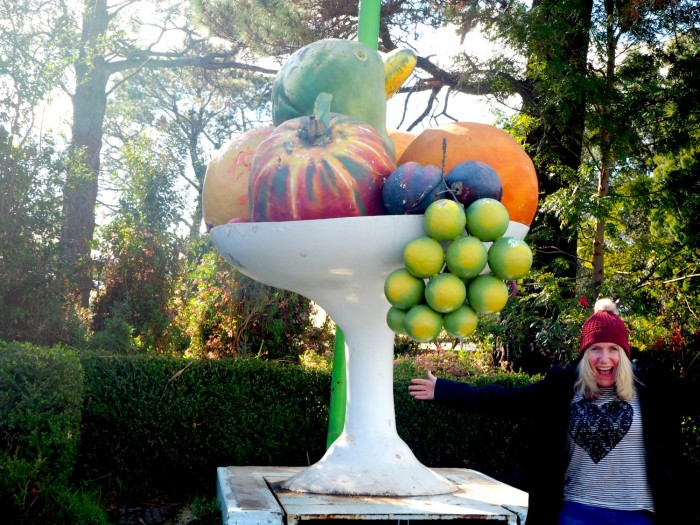 A road trip to the Blue Mountains is a treat in so many ways, but the thing I love most is the relative proximity to Sydney and all the pretty along the way. The scenery is stunning and I love a pit stop at Mount Tomah Botanic Gardens. These cool climate gardens are easily as beautiful as their city cousin, with a fancy restaurant, beautiful views and more species of  cold climate flowers and plants than you can shake a stick at. I was more than a little obsessed with the proteas.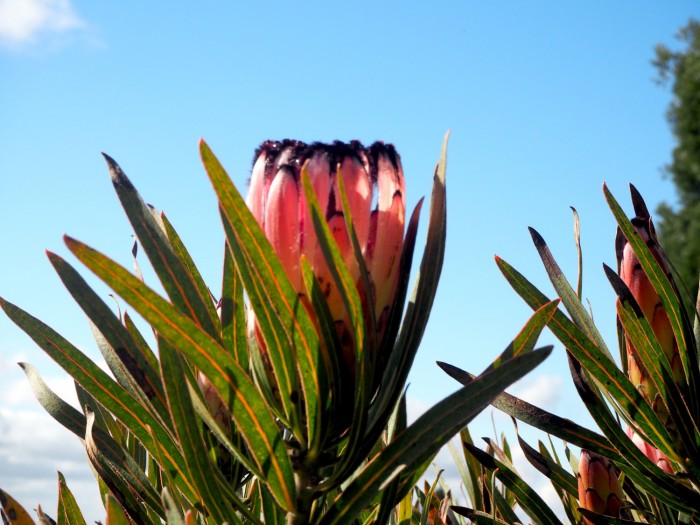 After all the flowers and fresh air, we hot footed it to our beloved B and B, Shelton Lea. I've been there so many times (think double digits plus) and love it so much that it deserves a blog post all to itself but for now, here's a sneak peek at our weekend digs. Pretty dreamy huh?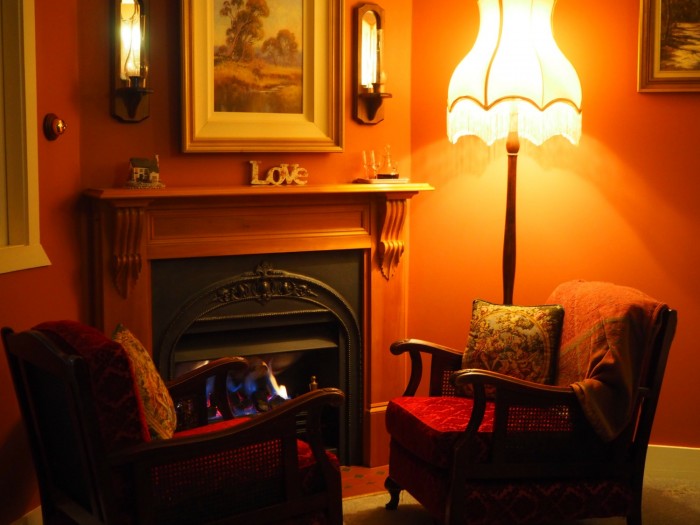 We didn't sit on our laurels or by the fire for long though, because sunset was a-coming and we wanted to see the whole thing go down over the Three Sisters. It was so beautiful but so cold. I've never had a better excuse to wear a hat!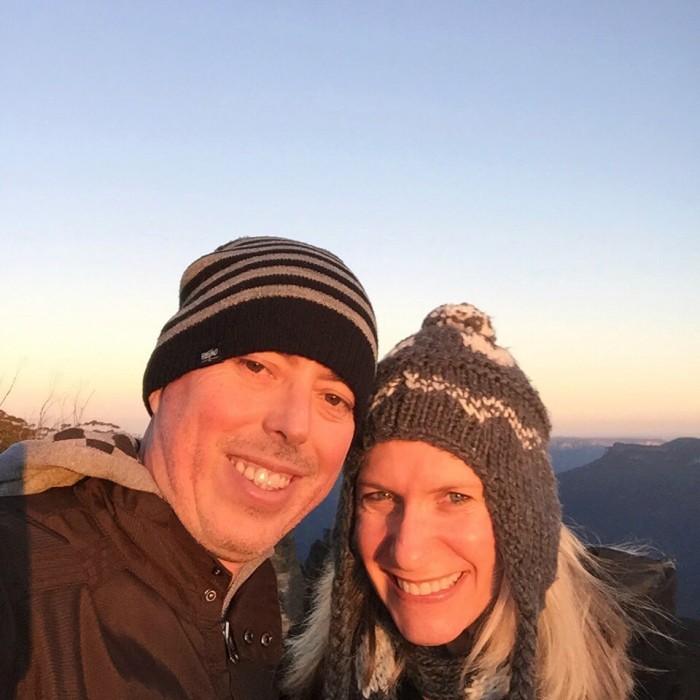 There were heaps of other peeps getting in on the sunset action and someone was blowing bubbles. In this picture, you can really see how the mountains got their name, check out those colours (and the bubbles!)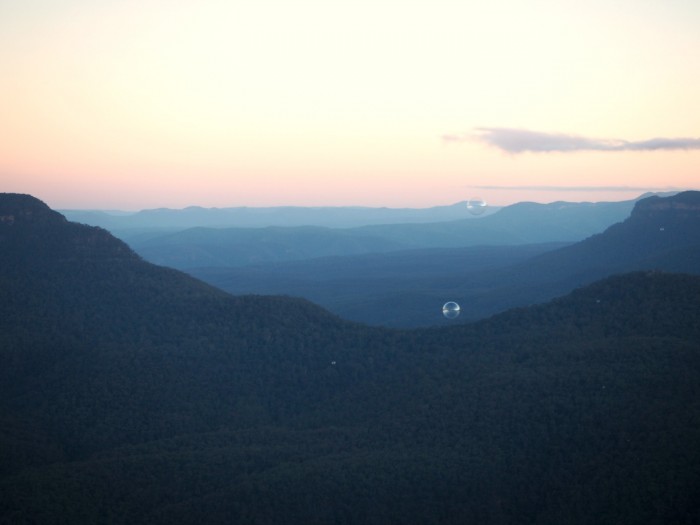 The next day we had a lovely little excursion to the Megalong Valley Tea Rooms. I don't know how I've never been here before, because this puts the tea in pret-tea. I mean, will you look at this view!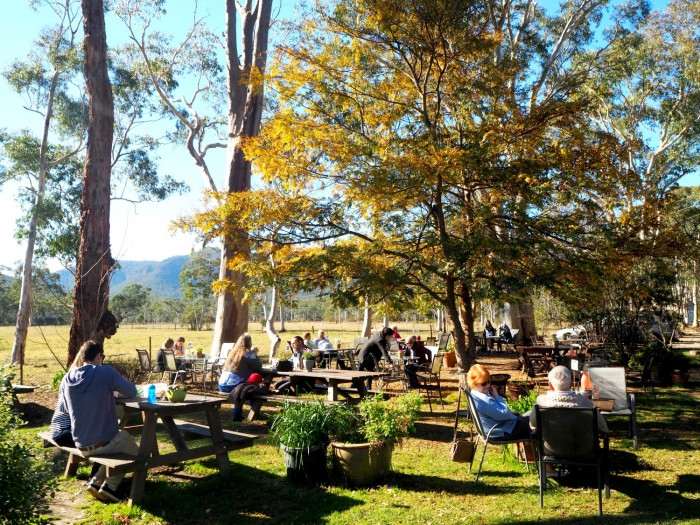 Once we'd checked out the views from the valley floor, we wanted to take things up a notch so headed out for a bush walk to Pulpit Rock. There were three levels of lookouts (each more exposed than the last,)  lots of stairs, lots of frayed nerve endings (heights are not my favourite things) and lots of amazing views.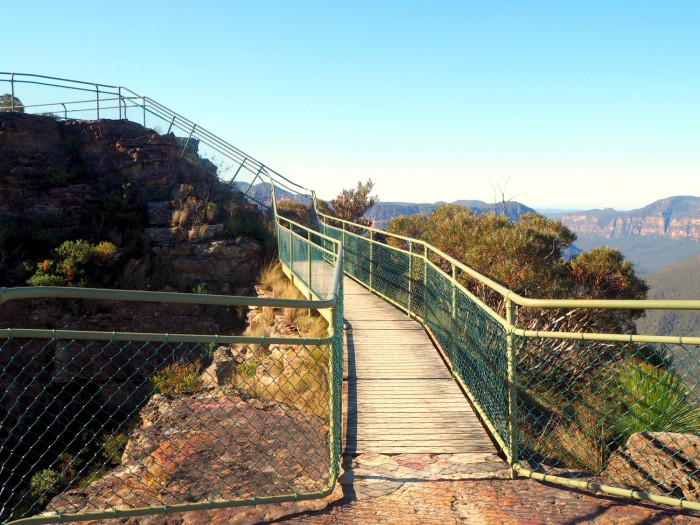 After all that exercise, we needed a sit down, so what better spot than the Boiler House Cafe at the Hydro Majestic. I call this picture "a drink with a view." The beauty is almost too much to bear!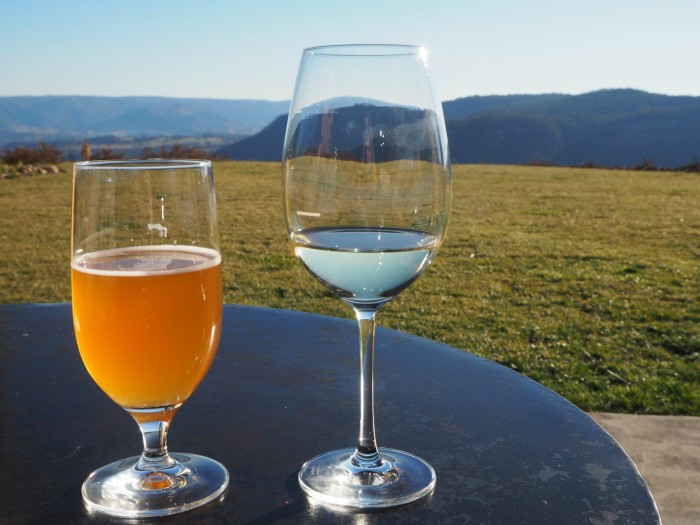 After a night on the town on Saturday, we decided to walk off our excesses on Sunday with a 400m bush walk to Sublime Point. Note to self: high heeled cowboy boots were not made for bush walking. On a good day, you can see the King's Tableland to the east and the Three Sisters to the west, but this was the best day, because we could see clouds and lots of them! I don't know what heaven looks like, but I imagine it must be something like this.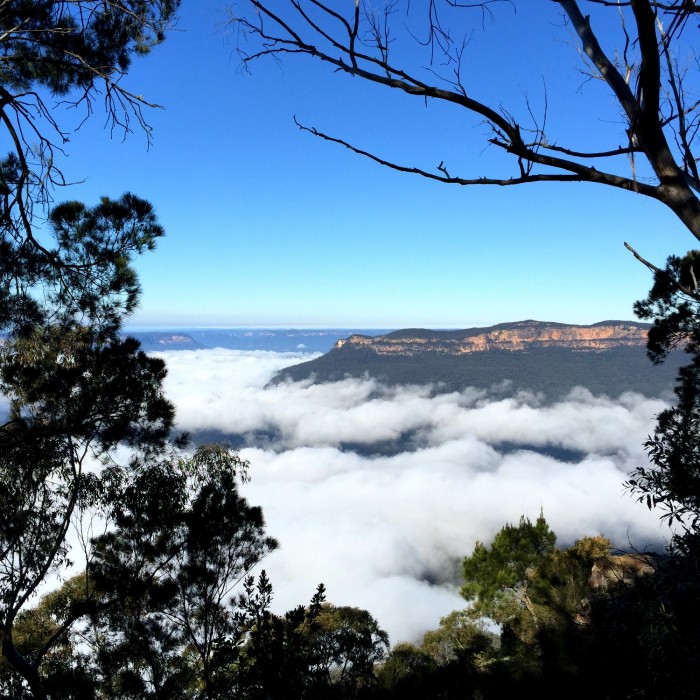 I'm always in awe of the vastness and the beauty of the landscape. Being in the mountains always makes me full of wonder and always gives me a sense of perspective both physically and spiritually. If there is such thing as having a spirit place, then this is mine. It's like being on cloud nine.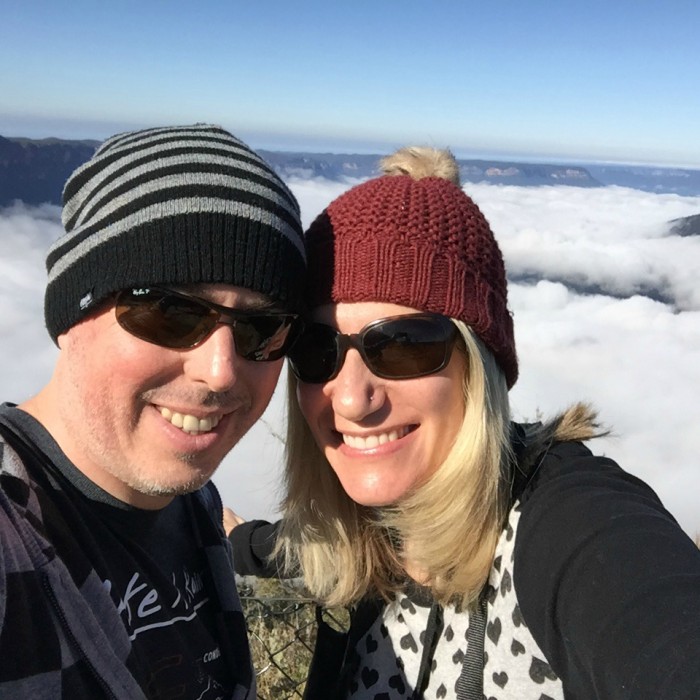 Remember, the photography circle doesn't stop here. Do bob on over, say hi to  Jacinta  check out her snaps, and then follow the circle to meet all the other fabulous photographers and see all their fantastic photos. Enjoy the photo fest!
Have you got a spirit place? Do you like a good road trip? Have you ever been to the Blue Mountains?