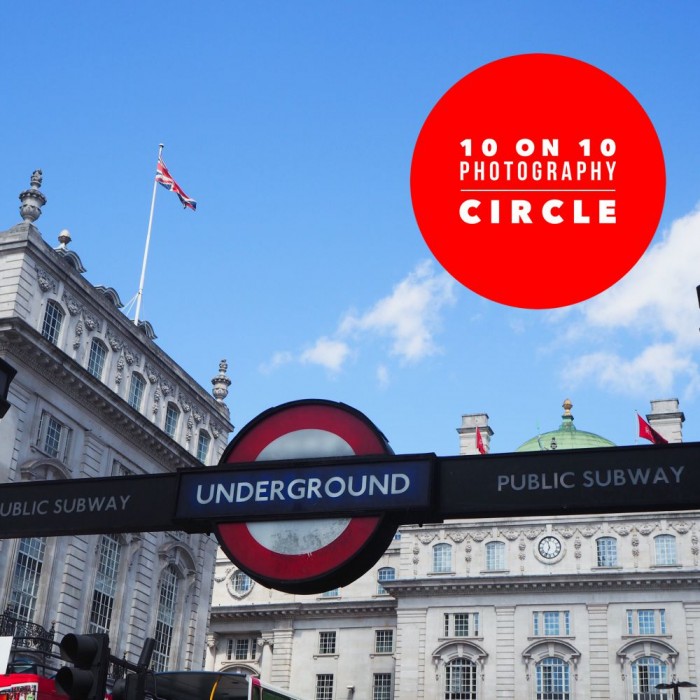 It's the tenth which means it's  that  time of the month for me to make friends with my camera and join in this month's Clever Cookie photography circle. So please stick around and when you're done checking out my pics, do pop along to see Shannon and see what she's been snapping.
Although I was born in Cape Town and plan to live out the rest of my days in Sydney, I've spent most of my life living in London.
When I was a kid, I used to hot foot it all over town and see all the sights and do all the things with my mum or my nana, but once I grew up (and I use that term loosely) I kind of took my home town for granted.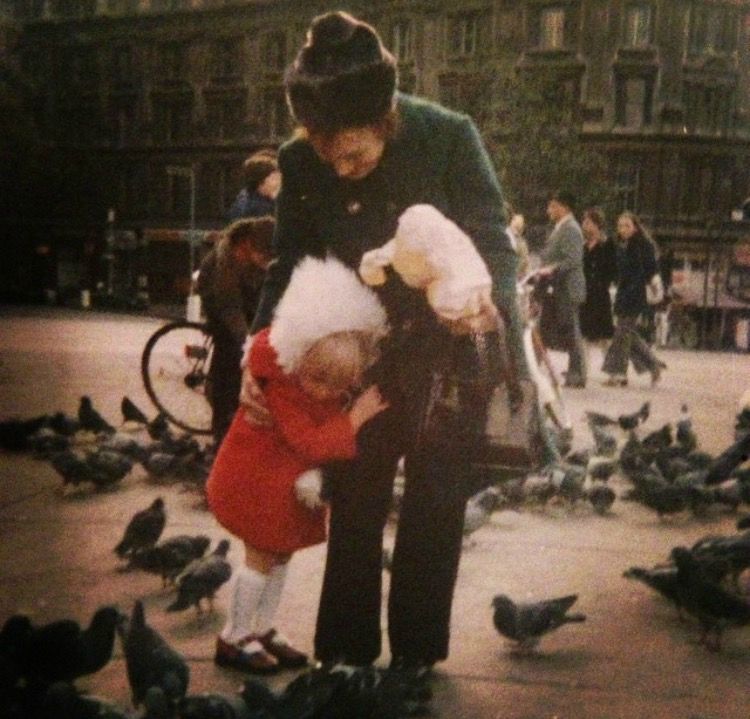 Me and Nana – Trafalgar Square circa 1973
I'm lucky enough to go back to the motherland almost every year to see friends and family but sightseeing is never high on my agenda because my homecoming tours are more about seeing special people than special places.
On this trip however, I was able to combine my love of London with my love of friends with a day in my old home town. So armed with my trusty iphone, Olympus EM-10 and wearing my I-can't-believe-they're-Crocs, I snapped the sights all over town.
On this day, my namesake Sam and I headed to Piccadilly Circus for our afternoon tea at Fortnum and Mason. We were super excited but were also super lost. I am not good at navigating, at all. But luckily, I know a man who is. After a few minutes trying to be an independent woman of the noughties and faffing around with Google Maps, I gave up, and face timed David. In Australia. From London. Of course, he set us on the right path to tealicious enlightenment and off we went on our merry way.
Here's the serenity shot. Can we just take a moment to look at that sky? (No filter required my friends. ) It's a sight to behold. I love how English summer and I have picked up where we left off. I still love it as much as I used to.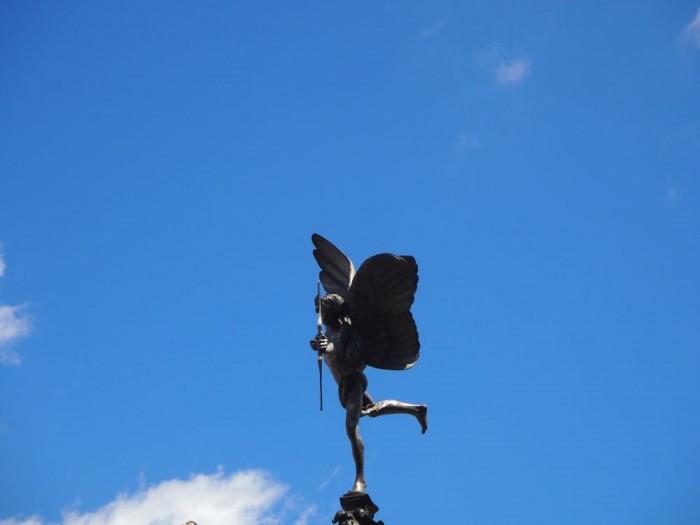 I embraced my inner tourist and got the obligatory Coke sign shot. I hadn't just forgotten how good English summer was, I'd also forgotten how busy London was. So. Many. People.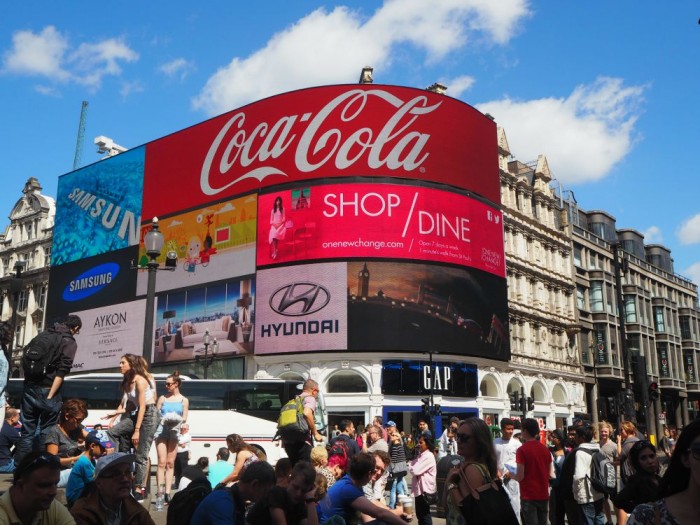 London is a giant melting pot of humanity, but you can totally be who you are in London, and I kind of like that.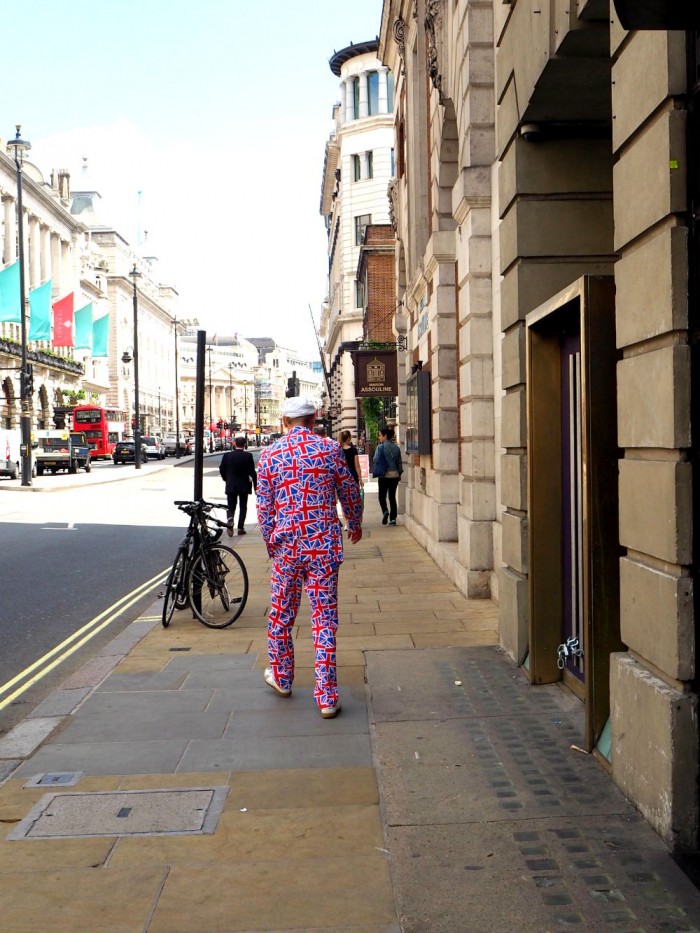 I wasn't joking about the Crocs. I have literally walked the world in these shoes (or some of it anyway) and they are hands down the most comfortable shoes I have ever owned! So as you can see we made it to Fortnum's and it was tea-tastic!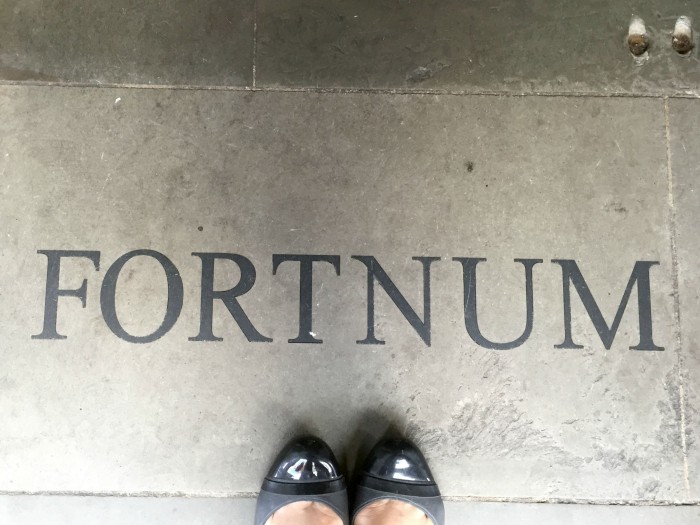 When we were done at Fortnum's, we decided we needed to burn off some calories and stretch our legs after our teatime indulgences so we took a stroll through Green Park. Bob Dylan was right, the answer is  blowing in the wind.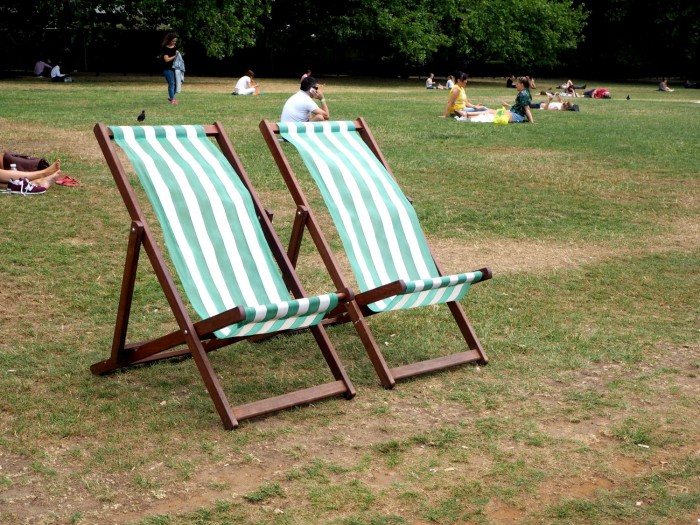 We made it to Liz's place, watched the changing of the guard, took a ridiculous amount of photos and lamented at our lack of a selfie stick.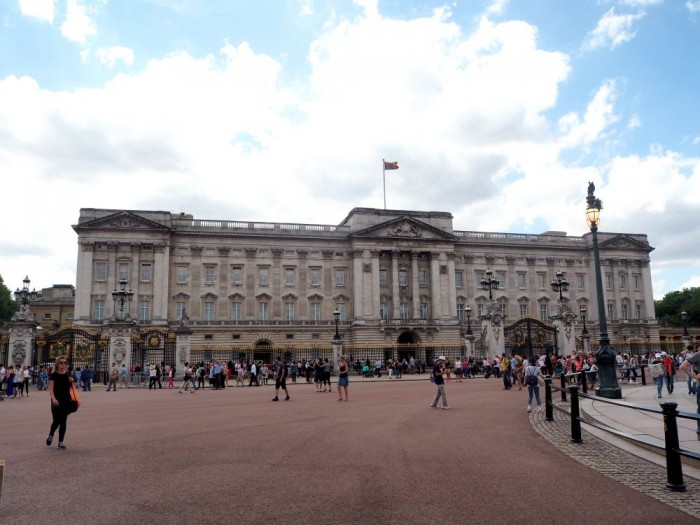 This was about as close as we got to the London Eye.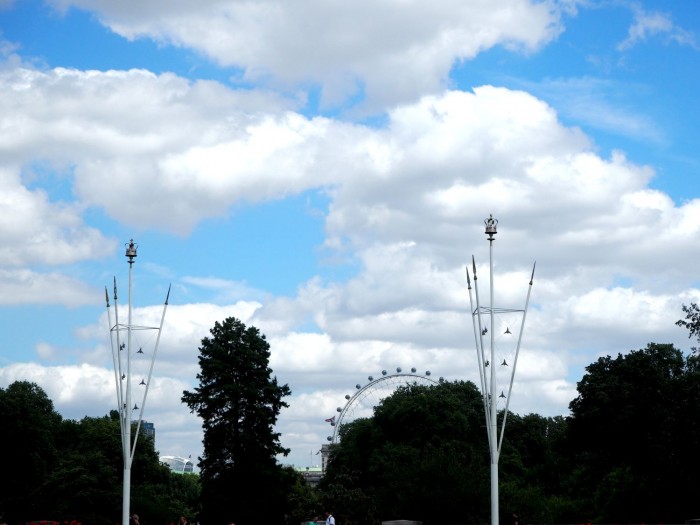 As if on cue, the sky decided to colour co-ordinate with the statue of Queen Victoria. I think blue is much more your colour, Vicki. Just sayin'.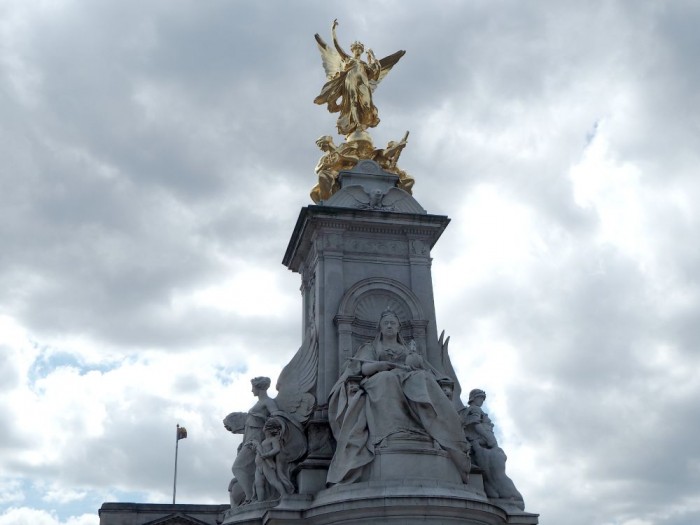 Green Park might not be an original name for this patch of London town but it's certainly very apt.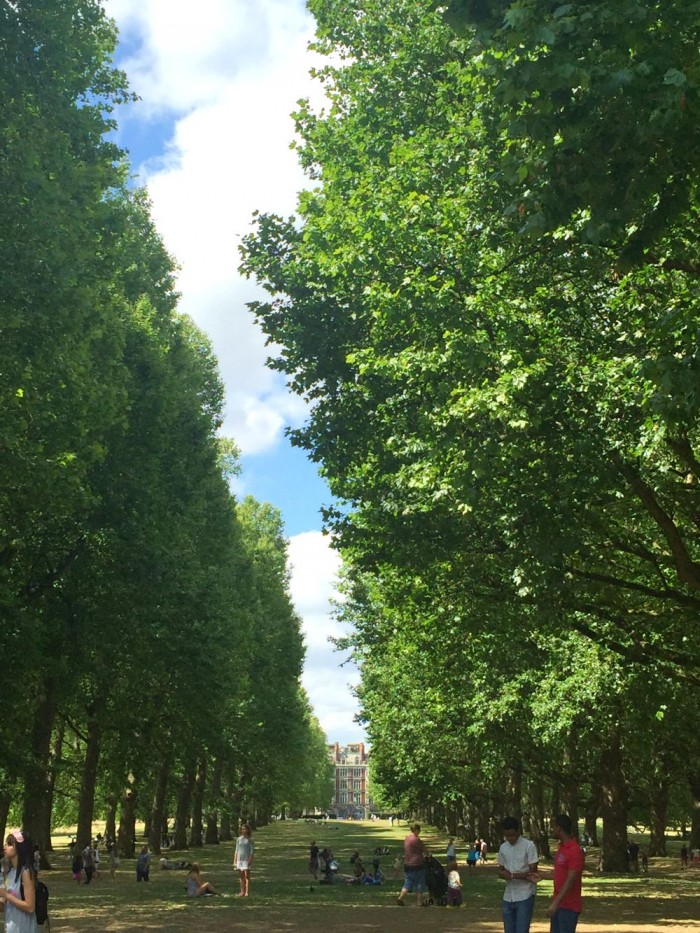 I was so sad to say goodbye to Sam at Green Park that I decided to cheer myself up with some retail therapy. I let my credit card flex it's muscles on Oxford Street before continuing it's workout along Regent Street. Clearly, not everyone was working as hard as my credit card.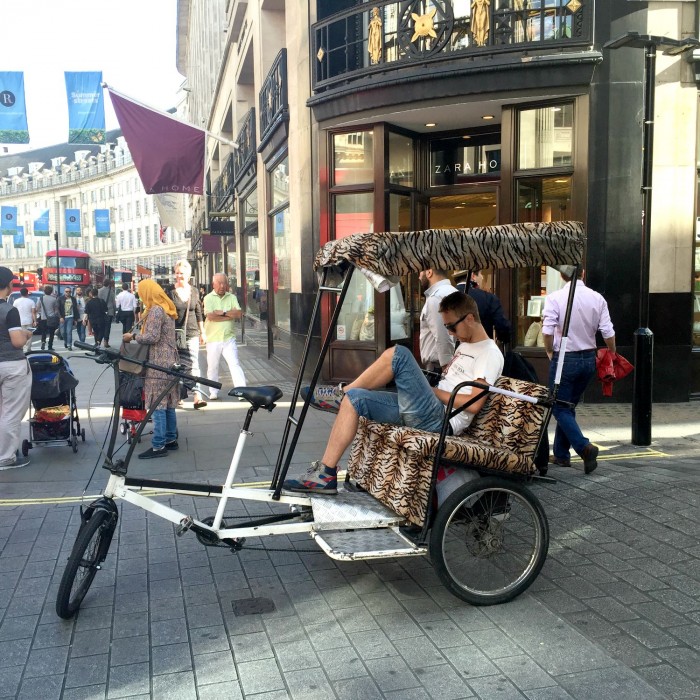 Before I knew it, I was back where I started at Piccadilly Circus, but I wasn't done with my walking tour yet. I had one more adventure in Theatreland to meet my old friend Jasmine. She works in theatre, isn't that just so exotic? We grabbed a coffee inbetween shows, took a stroll through Carnanby Street, and then found a quiet corner (in London of all places) with a bench and set the world to rights.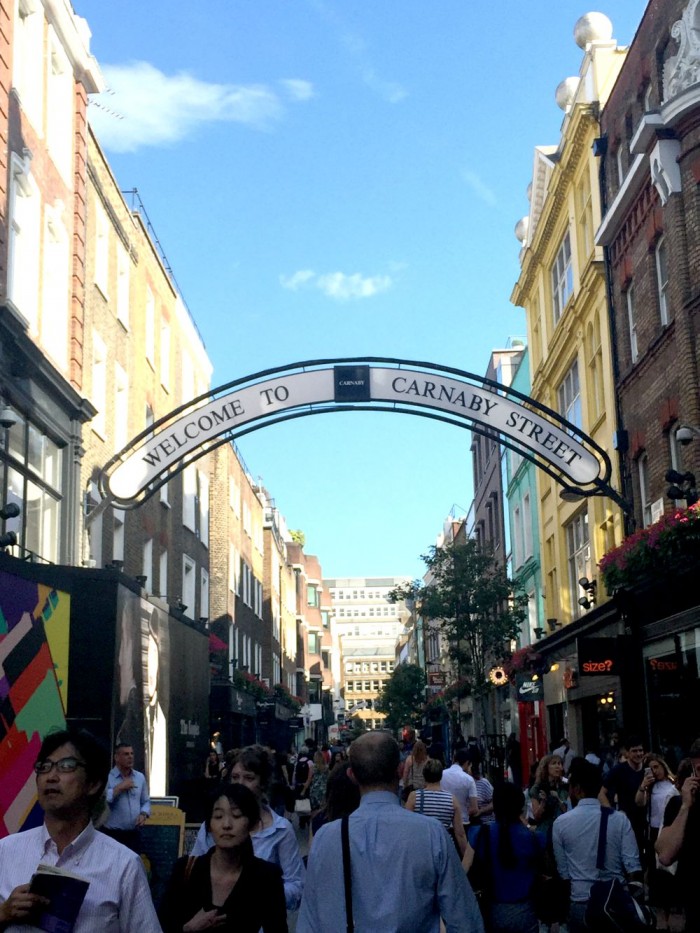 Of course, if you're good at Maths, you'll notice that I've included 11 photos and not 10. Clearly, I'm either not good at Maths or making decisions about which photos to use, or a bit of both. I hope you enjoyed this virtual walking tour – all the sights, but none of the blisters! Winning!
But remember, the  fun or the photography circle doesn't stop here. Do bob on over, say hi to Shannon check out her pics, and then follow the circle to meet all the other fabulous photographers and see all their fab photos. Enjoy the photo fest!
Have you ever been a tourist in your home town? Have you ever been to London Town? What would be top of your To-See list in London?