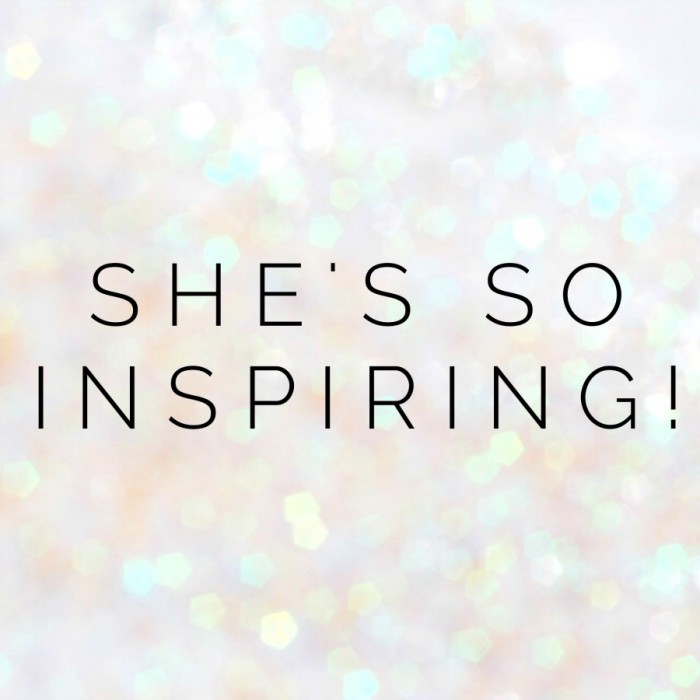 My life has been touched by some uber amazing women whose passion for life and the way they  choose to live it have really inspired me. Some are bloggers, some are not, their lives are all different and  they are all special. I feel honoured and privileged that they are sharing their stories and sprinkling a little bit of their awesome right here. May you be wom-inspired!
Meet Melanie Greenhalgh.
So I first met Melanie down The Ultimate Rabbit Hole, the link up party that I co host with Karin, Jess and Shannon every weekend. I loved Mel's honesty and humour and thought her to have keyboard superpowers. Then I read this interview, and added a whole heap of other superpowers to Mel's list. Reading her interview, I'm reminded of Viktor Frank's words, "you cannot control what happens to you in life, but you can always control what will you will do and feel about what happens to you." Mel's story is a bit like her really; unique, powerful and just so inspiring.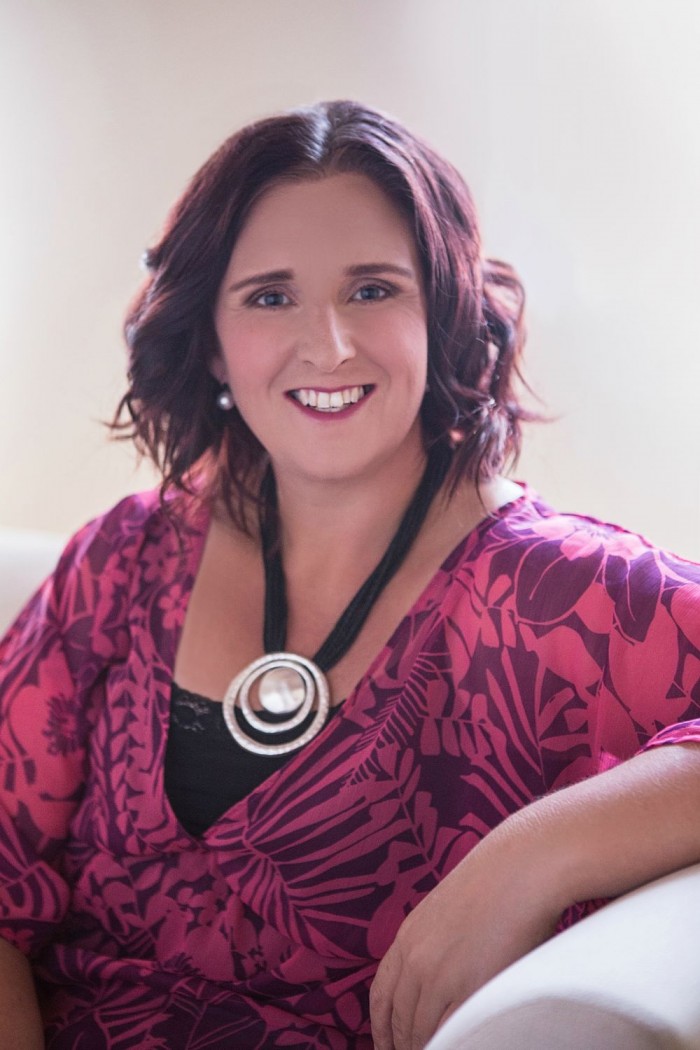 Tell us a bit about yourself.
My name is Melanie Greenhalgh and like many out there I describe myself as a mother to four, wife to 1 and as a woman on the edge. The most recent part of my life story involves my sister passing away at 24 years of age. She left behind two boys who are now my sons (even if legally that is not the case yet). We have two birth children and live on a rural property just outside of Canberra. My husband and I are an awesome team, but have daily moments of complete insanity, as we try to plan and replan the day's events and taxiing 4 kids to sport, dance, debating, public speaking and anything else that goes. But after all the whinging, fighting and fatigue from the day is done, there are 6 smiles shining through, as we realise just how lucky we are to have each other and although it might not be exactly as we dreamed initially – it is good enough for us.
Tell us 3 things you are and 3 things you're not. 
I couldn't answer this easily because my initial thoughts were that I am tired, I am loud and I am an over sharer. But when I asked some others for help they came up with something completely different. Apparently I am funny, I am generous and I am honest. To answer the three things I am not was a little easier – I would have said I'm not sane, I'm not calm and I am not boring. But others came up with – I am not selfish, I am not arrogant and I am not weak. A deadly combo – wouldn't you say?
Complete this sentence, ____________________  changed my life. How and why?
I had previously experienced some grief and loss but they were never within my daily circle – sure I'd lost a few dogs and fish along the way so I had a practical understanding of what death and dying were about, but nothing could have prepared me (even the 5 years it took to get there) for the death of the most significant adult in my life. I was thirty three years old when mum passed away – and still today I struggle with the concept that I will have to live my life without with her. It is so funny that you can come from a very small family and never really know just how small it is until death takes them and you are left alone. I have my husband and children but still crave the care and interest, the love and support that my mum – a one woman band provided me year in and year out. So instead, I have clothesline conversations where I hash things out with her and get her to help me grasp the concept of good enough parenting. Crazy I know!
What has been life's greatest lesson?
So far life's greatest lesson has been that I don't need to force myself to make life's big decisions – the answers will come. In the beginning when I was being asked to make decisions about my sisters funeral (we had never discussed it and I didn't even know if she wanted to be buried or cremated) and then about the boys, I turned myself inside out and upside down to find the perfect answer, the right answer, the decision that was going to mean I was doing the right thing. But after a while, I developed a calmness and decisions would come to me, while I was driving, while I was showering, while I was waking up. Those moments gave me a sense of resolve that was as strong as steel and helped me see that I could get the job done while protecting my family. Don't mess with my innerlioness – I tell ya.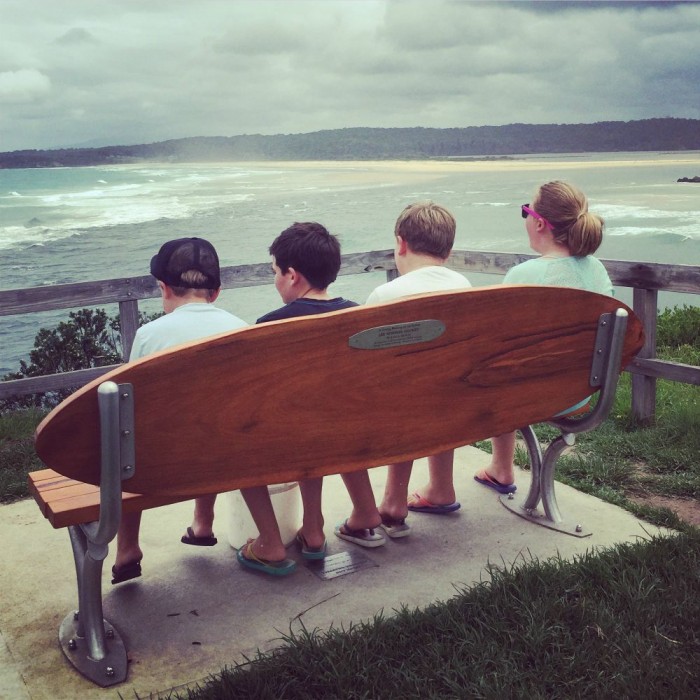 What is your biggest achievement?
My biggest achievement outside of my family life is definitely the day legislation that I had helped write and mould with a politician I was working for was passed through the ACT Legislative Assembly. It was the creation of a Child and Young People Death Review Committee which had been a recommendation from some decade before – previously ignored. The purpose of the legislation was to make sure that we were analysing the data related to child deaths in the ACT and seeing what trends existed and if any of these deaths were preventable and what lessons we could learn as a community to make sure it didn't happen again. I was particularly interested for the children and young people who are in State and Territory care, to make sure we were able to track their journey should they pass away while in care or after being returned from care. I still feel proud of that work and the important contribution it makes to the local community in the prevention of children and young people's deaths.
What has been your toughest obstacle and how have you overcome it?
I think my toughest obstacle was being a child raised in a single parent family. We never wanted for anything – mum went without, to provide for us. The highest level of education for my mum was Year 8, as she left school to care for her mother as she battled breast cancer. Mum really didn't understand the higher education system, I'd heard Bob Hawke talk about everyone being entitled to a free education but Mum wasn't sure. It was a teacher in year 11 and 12 who took me aside and told me I was right about getting a free education and that I should go to University. She guided my mum and I, through the process and I was the first in our family to achieved a degree. It was in Youth Work, so I could help other young people understand the power of education and how it gives freedom to minds and lives. Now the real barrier is continuing to pay off my HECS debt and loans I had to take out to be able to live while I studied and worked! #nothingisforfree
Viktor Frankl says "Those who have a 'why' to live, can bear with almost any 'how." Everyone needs a purpose, what's yours?
Once upon a time my purpose was to help others in the community and while that is still a focus, more recently, that purpose has changed to protect and raise our children. I want them to be confident and have the ability to be whoever they want to be and do that while respecting others at all times. I feel a lot of pressure to get it right for the sake of my sister and my mum. But every day is a series of good enough parenting moments and so far so good.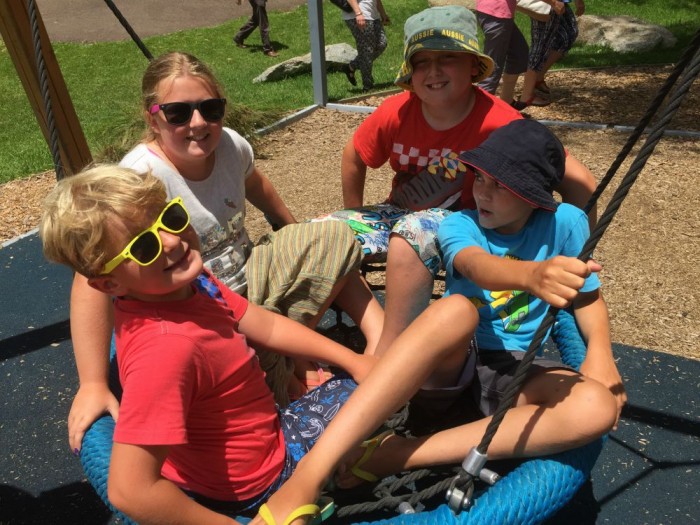 What are your words to live by?
Remain calm at all times – it has to be that simple otherwise I simply won't remember it. But for me when big decisions have to be made, when I feel the anxiety rising to extreme levels and when I think I can no longer handle what has been placed on my plate – I take a step back (usually involves a shower) and repeat the mantra "Remain calm at all times" – if that doesn't work I try alcohol because alcohol needs no words! I also need to confess that although they are words to live by – I still struggle achieving this on most days. But near enough to perfection is good enough!
If you could have any mentor, alive or dead, who would you choose and why?
That is a really hard question because for me in the past I would have wanted a social justice champion like Nelson Mandela to mentor me and now I would probably want to sit with Mrs Woogs from Woogsworld and learn everything I could about the blogging game. When you are learning something from the ground up – I mean I had no idea how to set up a blog or even understand Google Analytics – having a mentor who has made the mistakes, understands what the priority areas are and how to create the buzz around your blog and brand – would be awesome.
If you could play hookie for a day what would be on your list to do?
I love the term hooky – sounds so much better than 'sickie'! It would go something like this:
Sleep in
Scrambled eggs on Italian toast
Writing session in the local library
2 hour massage and facial
Have a nanna nap
Dinner with my Bestie
Off to a movie with the Bestie and eat popcorn and have a choc top at halftime
Go home
Check on kids
Go to bed and get ready to step back into reality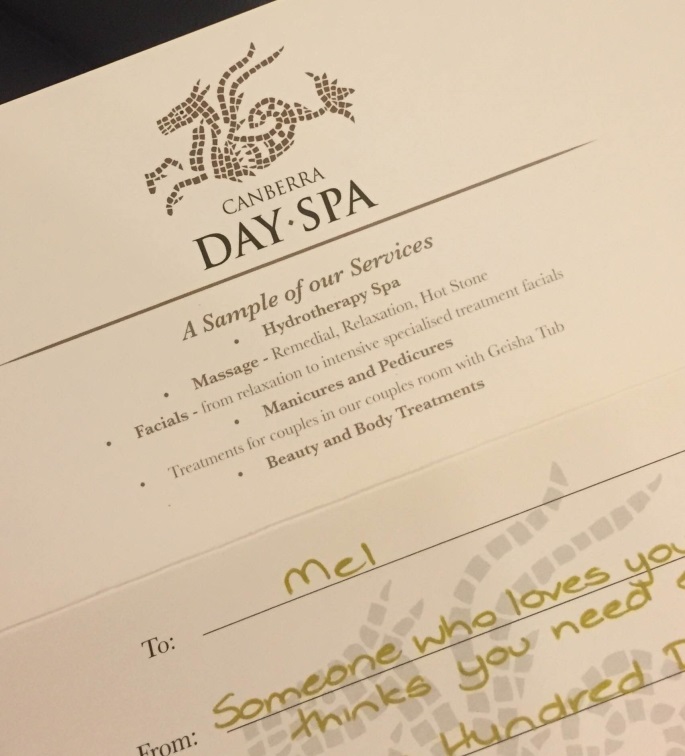 You give so much to others, what do you do to take care of yourself?
Write, write and write – up until recently I really struggled to keep my mind clear and healthy. Discovering writing and sharing some of my life with the worldwide web has been one of the weirdest revelations I have ever had. At first I thought that writing was just another way to swallow my grief, worries, concerns and fears. But writing has proved to be an outlet that has helped me realise I am never alone and that others get benefit from my words has been a complete bonus.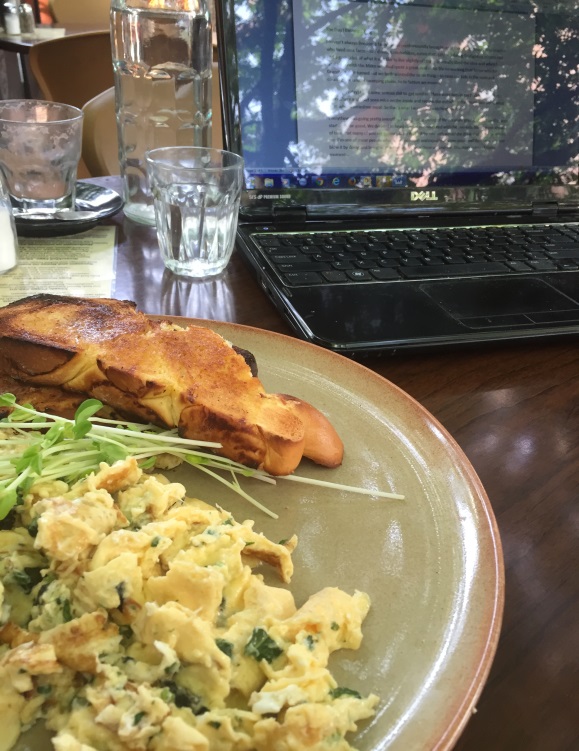 Thank you for sharing, Mel.
Let Mel inspire you a little bit more…
on the blog 
on facebook
on pinterest 
on instagram 
and on twitter