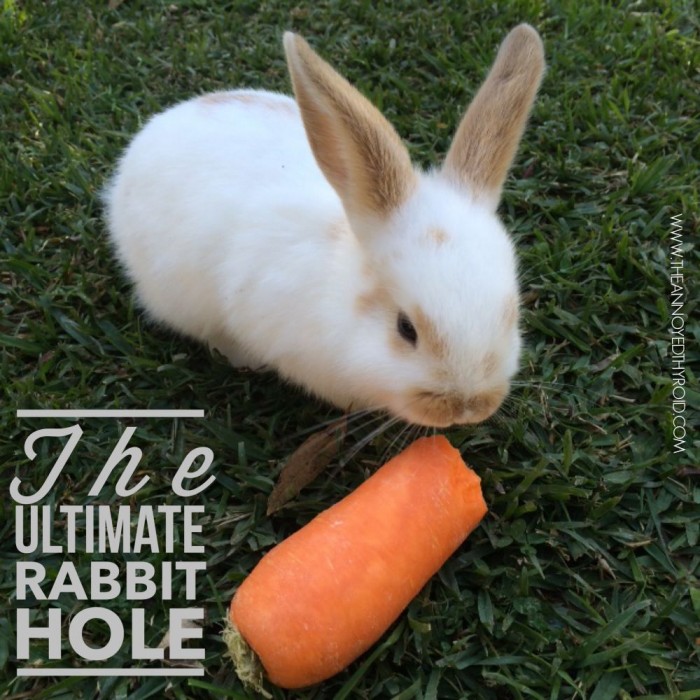 Happy Satur-yay! Before we get the party started, can I just introduce you to Ellie, the bonny bunny child of Ingrid who is a regular down the Rabbit Hole. I love seeing pictures of other people's bunnies – keep them coming!
Flashback to this time last week when Team Rabbit Hole went one better than being in the same state, we were all in the same room at the annual Problogger conference with about 696 other bloggers. I wish we could have an action replay – the good times were most definitely rolling! In case, you're like me and not good at putting names to faces, left to right, that's Shannon, me, Jess and Karin.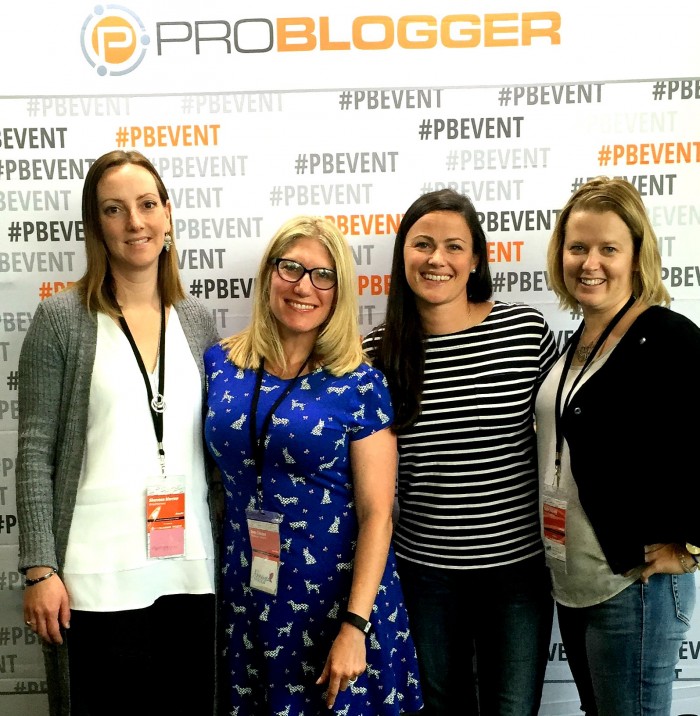 There have been some awesome wrap ups of the conference around the interwebs this week, but this is one of my favourites, didn't you know? Thick is the new thin.
I may have only ventured as far as Queensland, but the whole experience felt thoroughly exotic and I've come home with a pair of incredibly itchy feet. Hawaii is always a good idea, especially when you throw some Disney magic into the bargain. If you don't think one  is enough, I'll give you eight sun-soaked reasons to go to Aloha Land.
In the States it's National Chocolate Pecan Pie Day, yes, that's a thing! Pecan pie always has a special place in my dessert loving heart because my auntie used to make pecan pies for some of London's finest cafes when I was a kid, and I have fond memories of being her official cake tester. This gluten free chocolate torte is a delicious twist on ye olde tart and gets Auntie's seal of approval! As it happens, I've been making Auntie Sandra's Chicken Soup like it's going out of fashion. I came back from the Gold Coast with ProBloggeritis and everyone knows that chicken soup kills all germs dead. Well, that's my theory and I'm sticking to it!
If you're one of those peeps who puts baking in the "too hard" basket or you're the sort who wants to bake like a boss, then you totally need to check out these baking tips from some of my favourite home bakers. It just goes to show, you can always teach an old dog new tricks (this old dog anyway!)
The only thing that makes me happier than baking a cake is sharing a cake. So praise be to the lovely Tash for spreading the word about Cake Angels. I'm all about sharing the love, and sharing the cake with children who are facing medical challenges because cake makes everything better. I've already signed myself up, because you don't have to be a champion cake decorator to lend a hand, they accept more homestyle bakes for larger events throughout the year. After all, a party without a cake, is just a meeting.
Lately, I've been cooking 57 ways with turkey mince (that's a slight exaggeration but you get my drift…) Next up, it's going to be these Caramelised Onion and Turkey Sausage Rolls. Because turkey. Caramelised onions. And homemade pastry!
Our flat is pretty compact but I can't help feel that I'm a few steps away from starring in my own episode of Hoarders. There's just so much stuff. A domestic declutter is long overdue but for now I'm going to employ these smart strategies to avoid buying stuff. And when I do get round to having a clear out, I'm going to be very Elsa about it and "let it go."
If I had to describe this week in one word, I would choose "meh" so I'm going to work on all of these positivity tips and keep looking on the flip side. At the end of the day, we are all the pilots of our own flights of happiness.
So tell me, what secret tricks and cunning plans do you have in store this weekend? Do you have any baking or positivity tips? What's your go-to-flu-rescue? Whatever you're doing this weekend, I hope it's a cracker!
Every Saturday morning, we will open up the rabbit hole link up for bloggers to add their link list posts or even just their favourite post (if you are not of the link list kind) for the week.  Do try and pop along to say howdee to some of  the other lovely linkers. Link up here, over at Calm to Conniption, A Little Part of the World or My2Morrows. It doesn't matter where you add your link because it will appear on all four blogs, as if by magic!  The link up will stay open until midnight the following Monday.
Be a smarty and join this linky party!
Loading InLinkz ...