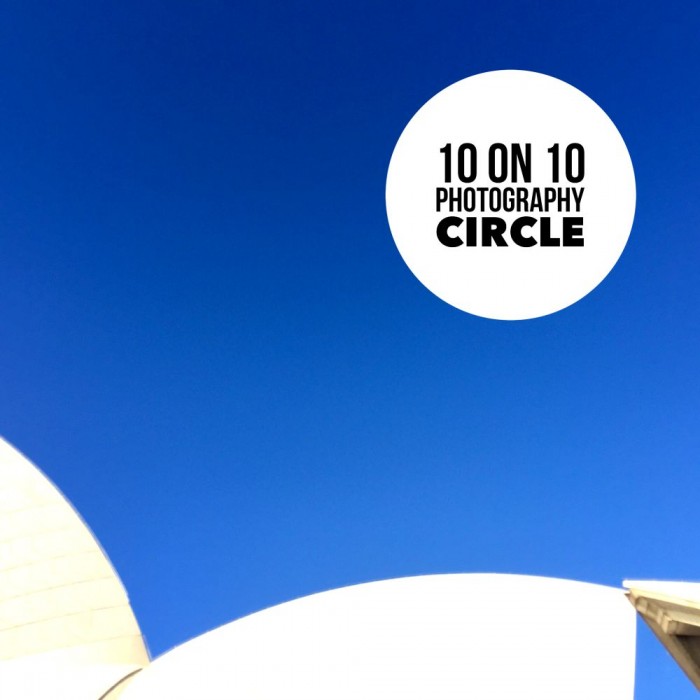 September has just rolled into double digits  which means it's  that  time of the month for me to make friends with my camera and join in this month's Clever Cookie photography circle. So please stick around and when you're done checking out my pics, do pop along to see Veronica and see what she's been snapping.
This month I took all ten photos on one day with my trusty iphone. It wasn't any day though, it was the first day of my first weekend as a Real Australian.
It started with an adventure to the east to catch up with my sister-on-law and the kids, fly a kite and do a bit of yacht spotting.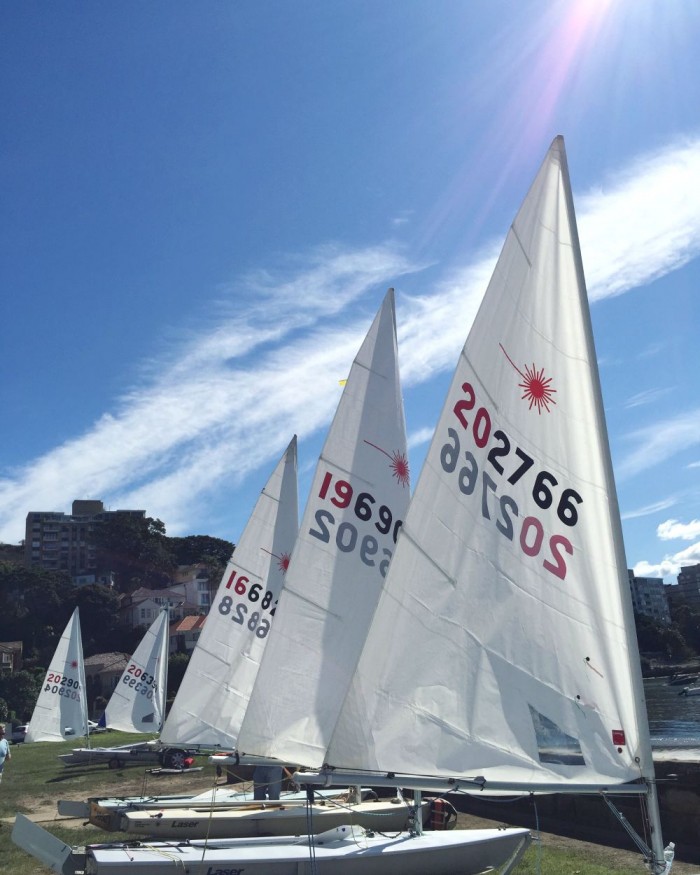 We chewed the fat, ate Grandma Mickey's biscuits…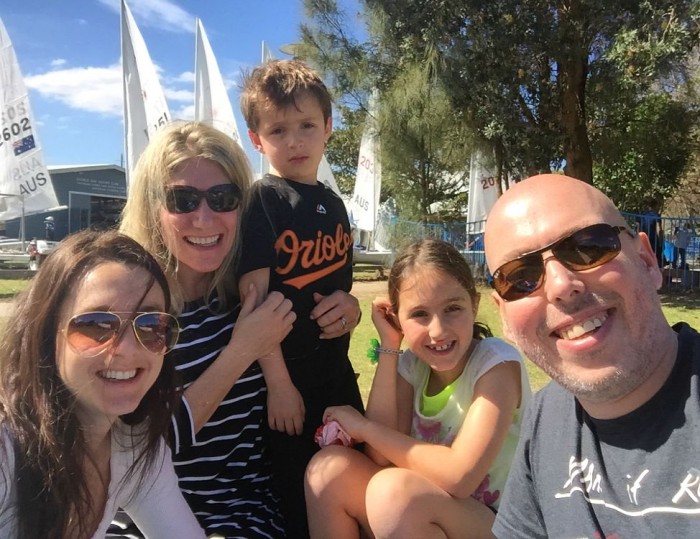 And watched the world (and the clouds) go by. I love looking at clouds. I could spend all day watching them and never get bored.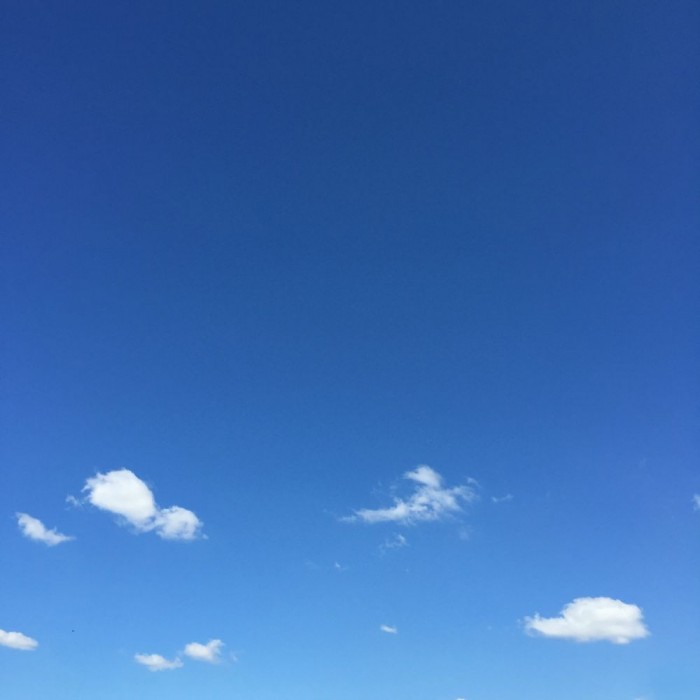 Every time we drive over the bridge, I take a picture. Travelling over the bridge never gets old, even now I'm a Real Australian.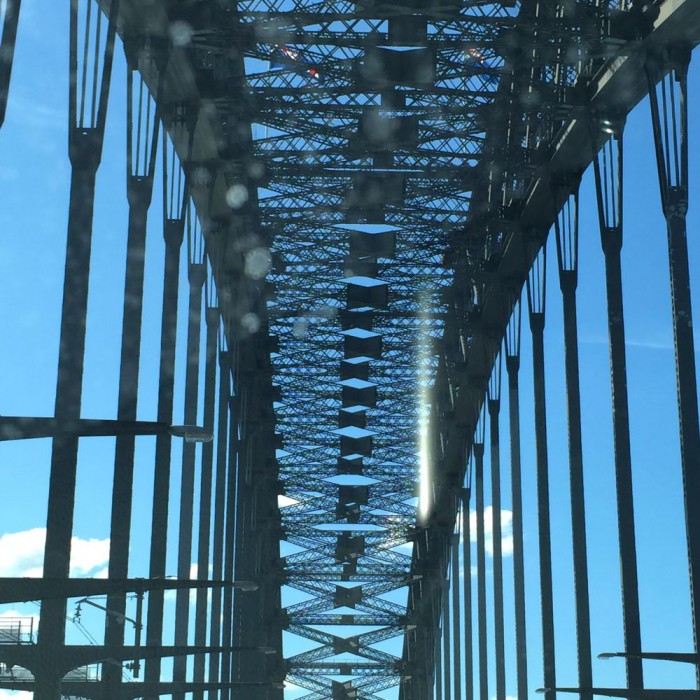 Later, we decided to go for a run. Running is better when you do it in heart pants. True story.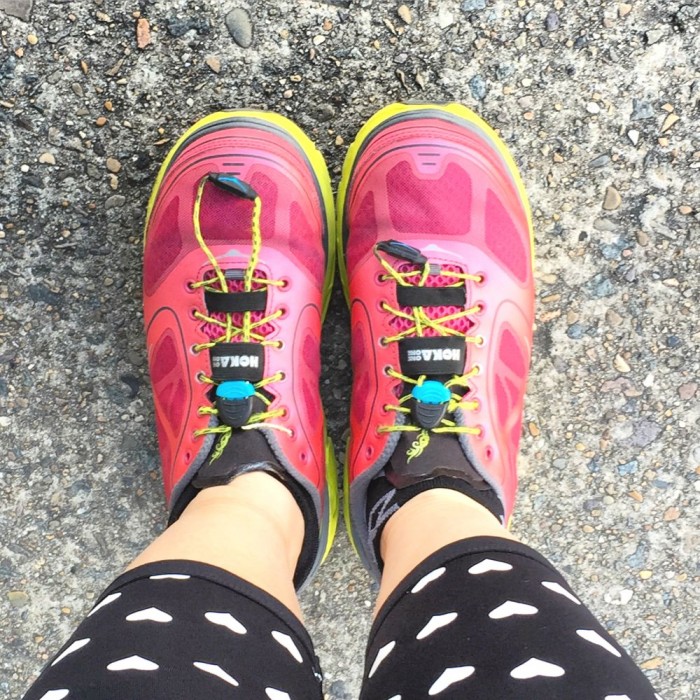 Earlier in the day we drove over it, so in the afternoon we decided to mix things up and run over it. And yes, you guessed it, I took a picture.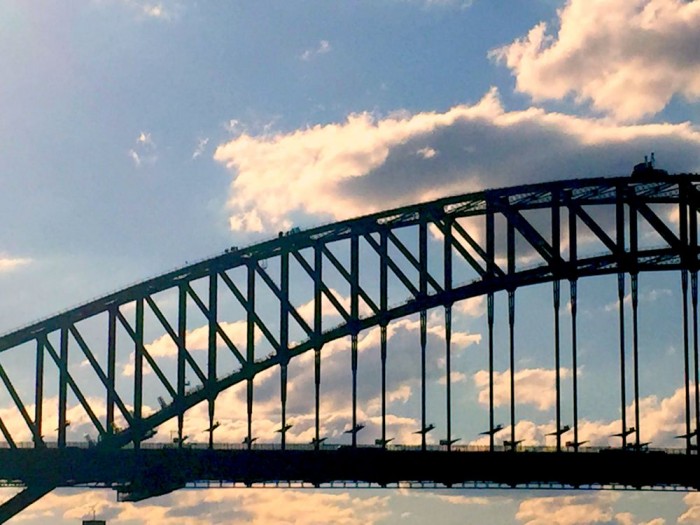 We ran from our home to the house. It was the last weekend of winter and it was quite the last hurrah. It's official. I love Australian winter. Especially when it looks like this.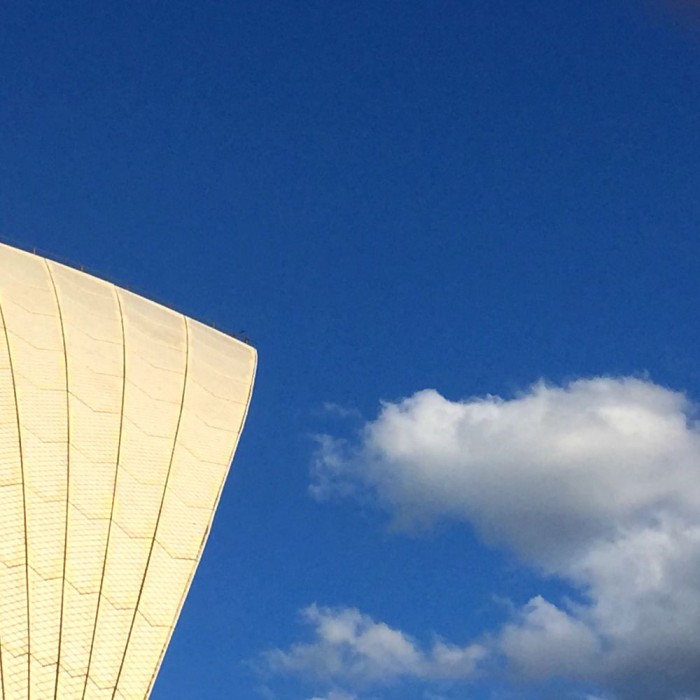 In the evening, we headed out to celebrate being freshly Australian and I wore an outfit that was 50% British and 50% Australian, a bit like me!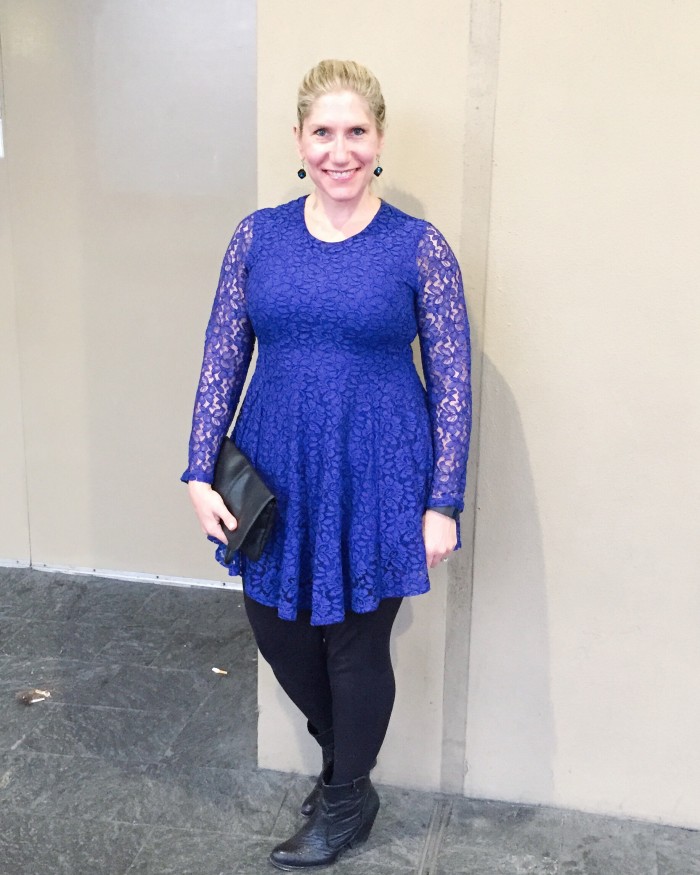 We headed back over the bridge into the city by bus and the sunset was just magic. I wasn't joking when I said I took pictures every time I travel over the bridge.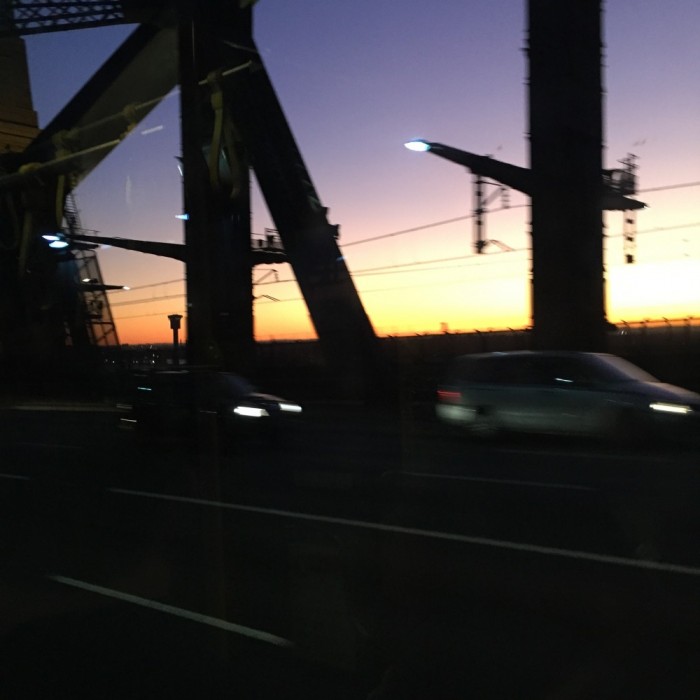 There were cocktails, wine and good times and a very merry time was had by all.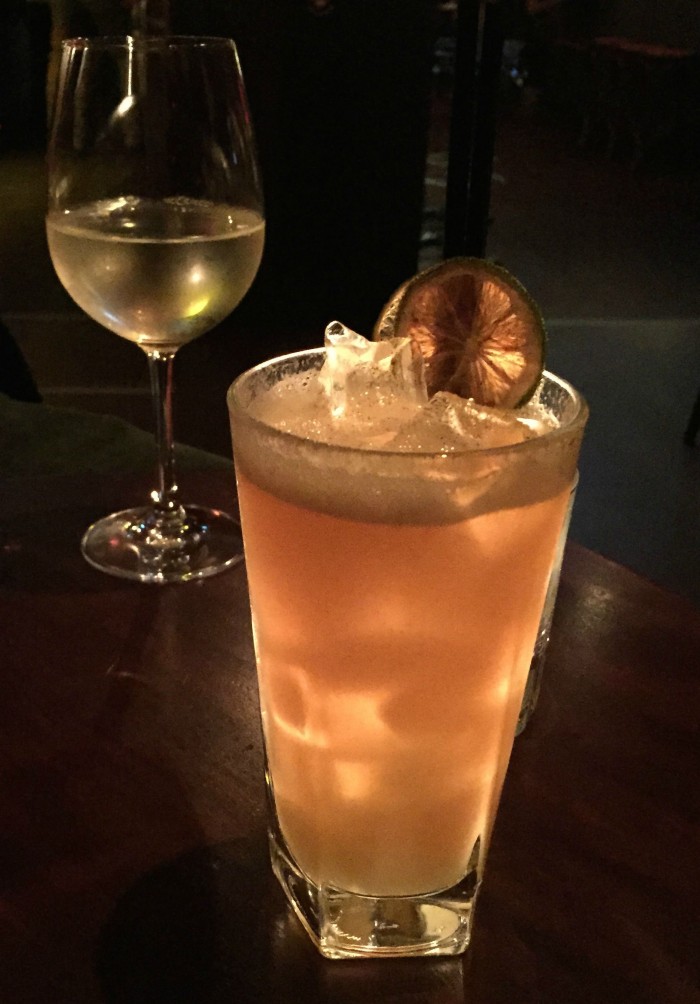 I've decided I'm really going to  like being Australian.
Now remember friends, the  fun or the photography circle doesn't stop here. Do pop on over and  say g'day to Veronica.  Be sure to check out her super snaps, and then follow the circle to meet all the other fabulous photographers and see all their fab photos. Enjoy the photo fest!
What's the one thing you love to take pictures of? What's your favourite way to spend a weekend? Do you like cloud spotting too?