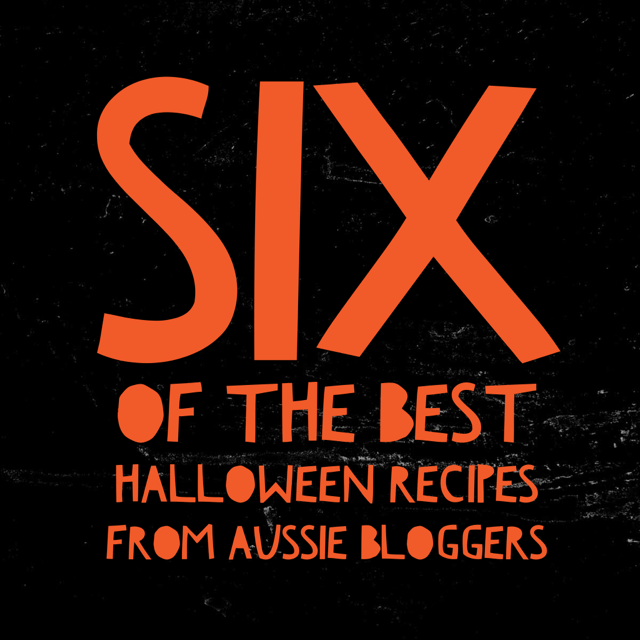 I don't know whether it's because things were different in the old days or because I grew up in the mother country, but Halloween was never a big deal for me growing up. I remember donning a witches hat from time to time and apple bobbing with the best of them but that was about as far as Halloween and I went.
These days, Halloween is a much bigger deal. There's trick or treating, crazy costumes, and the part that excites me the most, the vast array of recipes. Halloween is like a cuisine all on it's own. I haven't created any Halloween recipes myself but I know some mighty fine Australian bloggers who have, so here are six of the best.
Not Quite Nigella has so many Halloween recipes, it was hard to know which one to choose. In the end I decided to settle on the Goblin Pies, because PIES! And because it's good to have something savoury when there's going to be so much sweet. It's all about balance, right?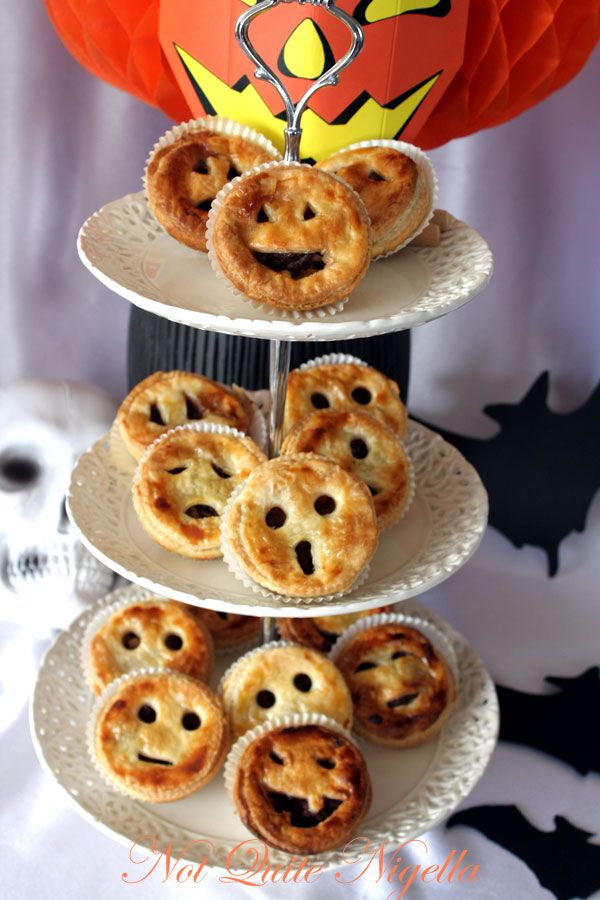 Love me a Pinata Cake and I love this one with a Halloween Theme from Create Bake Make. Can you imagine cutting into this and getting a sweet but spooky surprise? It's kind of like a trick and a treat all at the same time!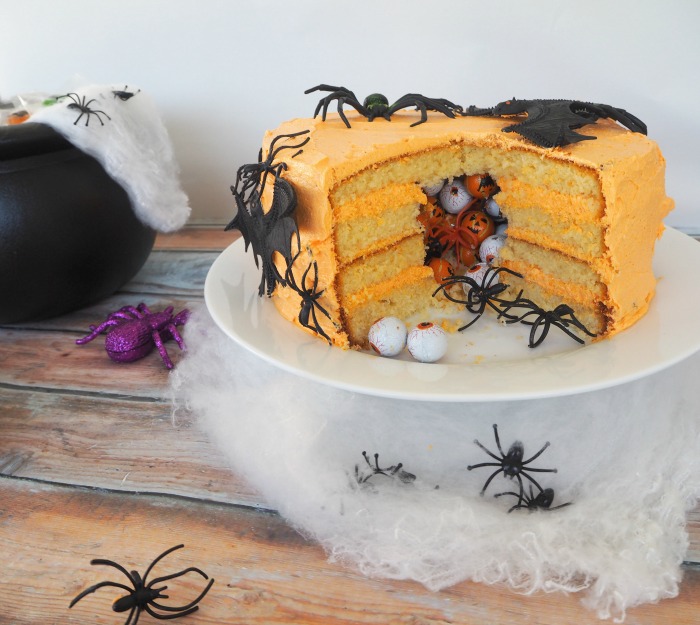 If the Pinata Cake is too tame for you, maybe you'd like to try the Halloween Bleeding Cake from Love Swah. It looks as terrifying as it tastes delicious! Because Red Velvet Cake!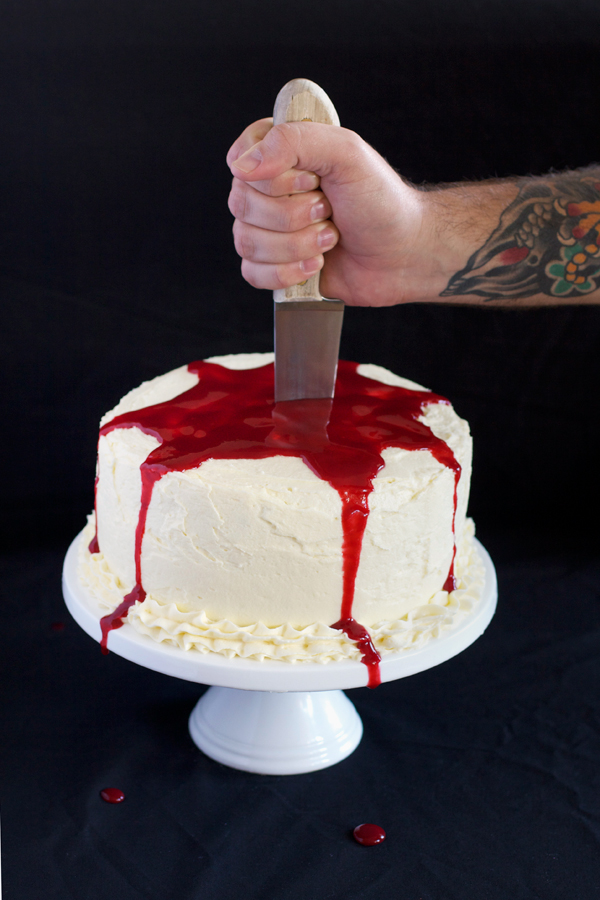 If cookies are more your style, then you must try these Sugar Skull Cookies from Boy Eats World inspired by the Mexican holiday of Dia de los Muertos AKA Day of the Dead. The only problem is they look almost too good to eat!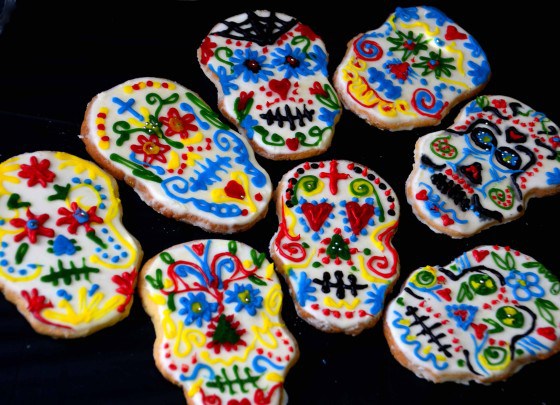 If everyone is on a sugar high from an excess of trick or treating then these refined sugar free and gluten free spider cupcakes from Boiled Eggs and Soldiers might be just the ticket!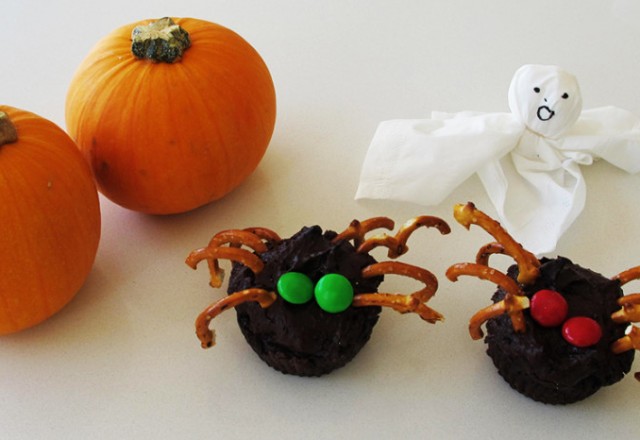 And finally, if you don't want to bake but you still want to be creative, you will want to check out these Halloween Jello Spiders from My Cupcake Addiction.
And by the by if you want to carve a pumpkin to be proud  then you must check out Rachel from Our Town Brisbane 's carving tutorial. She'll have transform your Pump-King from zero to hero in just six easy steps!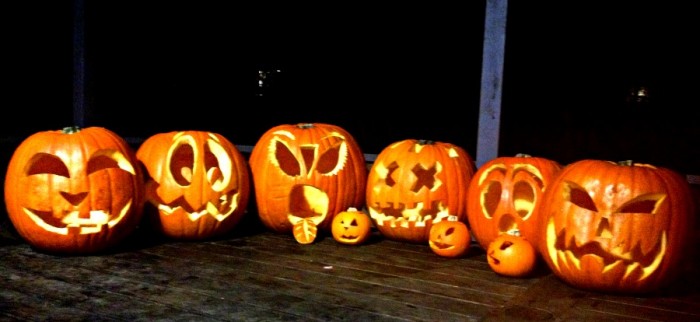 How do you celebrate Halloween?  Have you got a favourite Halloween recipe? Pray, do tell!