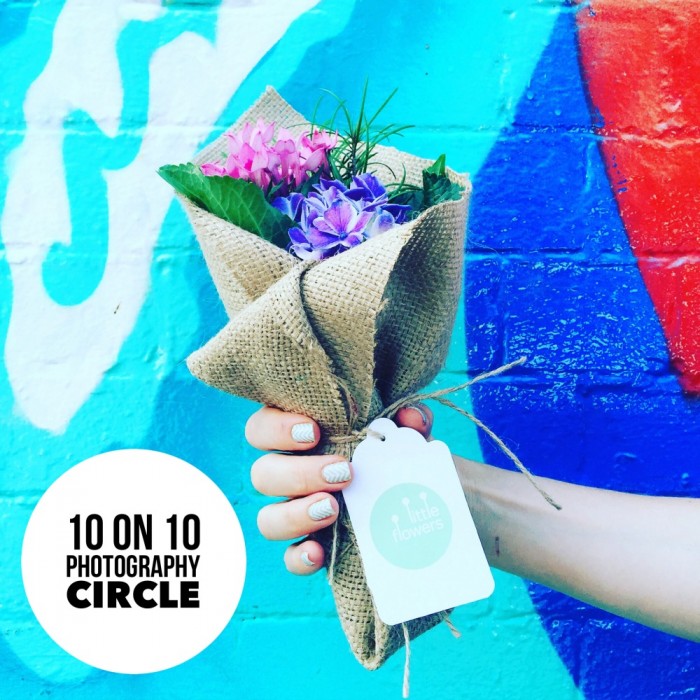 November is in double digits which means it's time for me to make friends with my camera and join in this month's Clever Cookie photography circle. When you've finished checking out my happy snaps, be sure to bob on over and say g'day to my lovely friend, Di and see what she's been snapping!
Once upon a time, as part of the Kidspot Voices of 2015 competition, Lisa got to drive in a fancy pants Ford Everest and have some most excellent adventures. Being the big hearted person that she is, Lisa decided she wanted to use her wheels for good and so, the Everest Kindness Challenge was born. Nothing makes me happier than making other people happy so of course I was totally on board and raring to go when Lisa asked me along for the ride.
This is a story of two bloggers, four wheels, five pit stops and one day where we practised the Art of Kindness.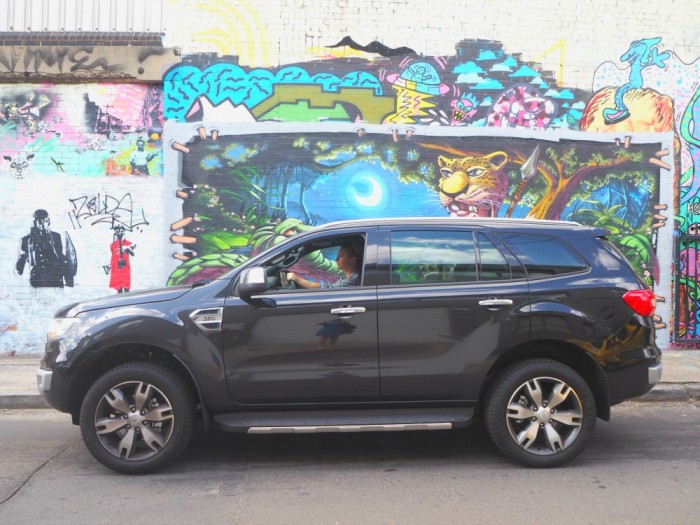 But first… there was coffee at Velvet Garage . The Everest doesn't run without fuel, and I don't run without caffeine. True story. The menu looked as eclectic as the decor but we'll have to come to try it out another day. On that day, we had the  business of kindness to attend to.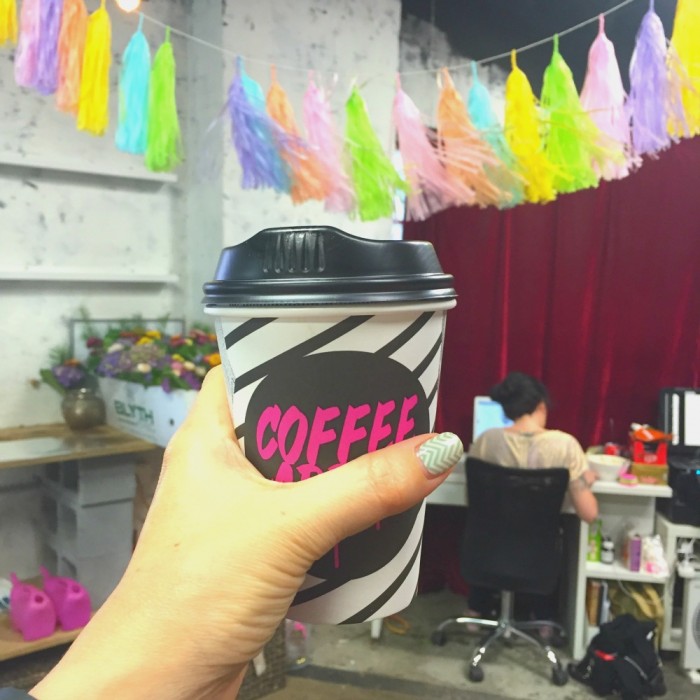 Velvet Garage is full of surprises, and in my opinion, the best one is the Little Flowers team beavering away at the back of the cafe. In case you didn't know it, Little Flowers deliver small but beautifully formed bouquets all over town for the small price of just $30, but on that day, Little Flowers gave us 20 bouquets to give away. Just because they like making people happy too! You have to love a company that has #makingsydneysmile as it's hashtag!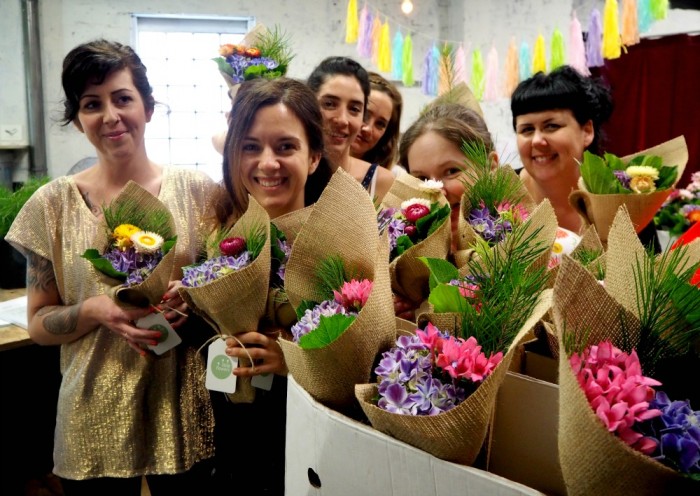 Once the boot was full of blooms we were driving forth to our first pit stop of kindness – a bag drop of bras for the Uplift Project. Did you know recycling bras was a thing? A very good thing at that. This awesome organisation sends bras to women who need them in  Fiji, PNG, Vanuatu, Cook Islands, Tonga, Solomon Islands, Philippines, Bali, Cambodia, Sri Lanka, the Northern Territory and the Kimberley regions in Australia. In many cases, the Uplift bra will be the only bra these women own. This small act of kindness will make a big difference.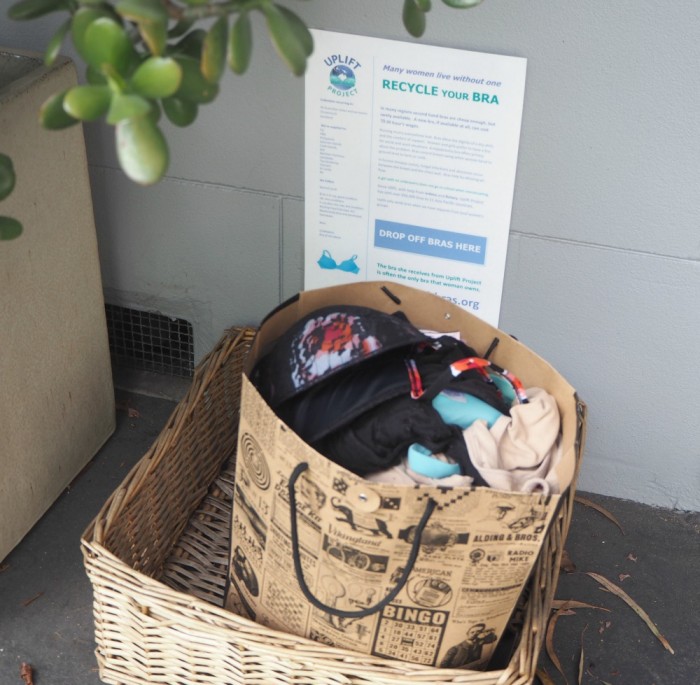 Our next adventure took us to Marrickville to drop off some nappies for The Nappy Collective. This organisation was started by a group of mums who collect unused, unwanted disposable nappies and gives them to families in crisis or need. So far, they've collected about 500,000 nappies and I love that every nappy donated to this worthy cause goes on a baby's bottom. There is absolutely no waste (excuse the pun!)
Life is full of little surprises and David is one of them.  He sells the Big Issue from his scooter on Marrickville Road, so we stopped to say hello, bought a Big Issue and shared some of the Little Flowers love (and a Kit Kat.) If you're ever on Marrickville Road and spot David, be sure to say g'day and why not buy a Big Issue while you're at it?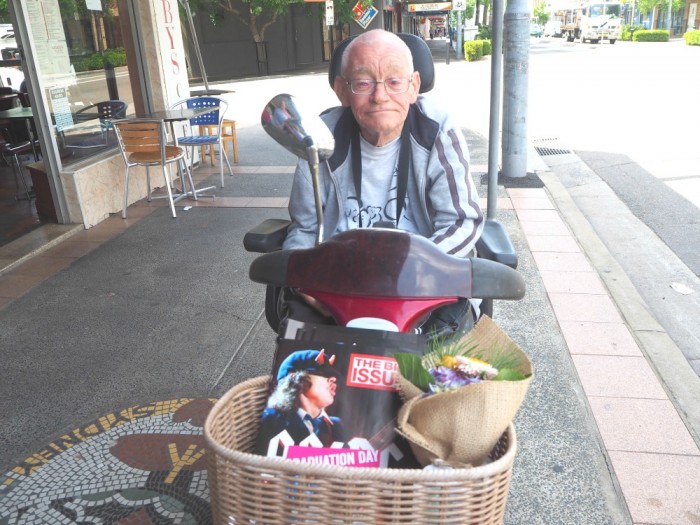 Our quest for kindness continued at The Exodus Foundation. Founded by the Rev Bill Crews, this organisation provides support to the homeless and disadvantaged in Ashfield and across Sydney. Thanks to kind and generous donations from our friends, we were able to contribute food items for their restaurant and food vans. As you can see, Neil was more than happy to receive our donations, and some Little Flowers!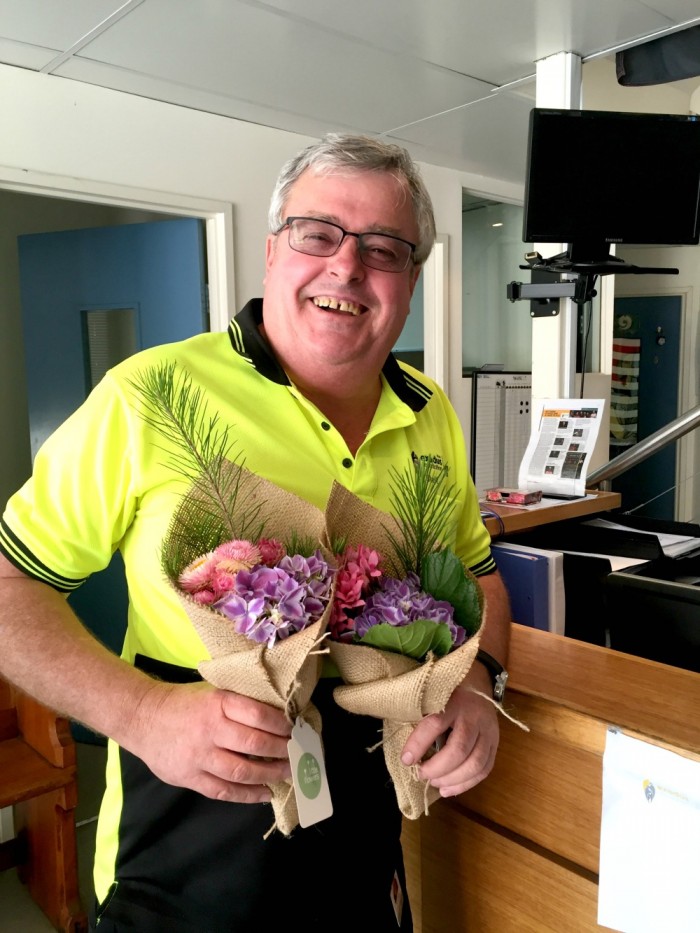 Then we headed off to the Asylum Seekers Centre in Newtown which has to be one of  the most beautifully decorated buildings in Sydney. However, this building is more than just a pretty facade, important work happens here. The centre " is a place of hospitality and welcome… an oasis for many people, a safe place for those who have fled situations of great danger." In some weird six degrees of separation thing, it turns out I'm actually working on another project with the centre later this month… but that's a story for another day. On this day, we were so happy to be able to share toiletries, more nappies and even some "just because" gifts.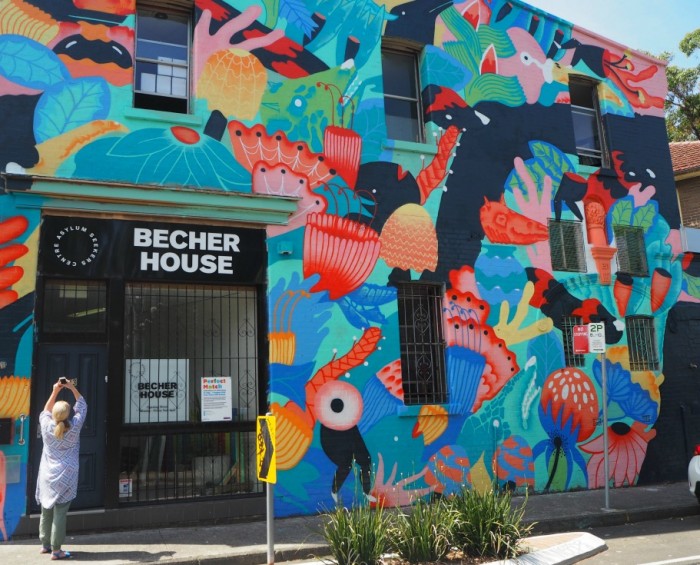 Lisa and Sam. Partners in Kindness since 2015.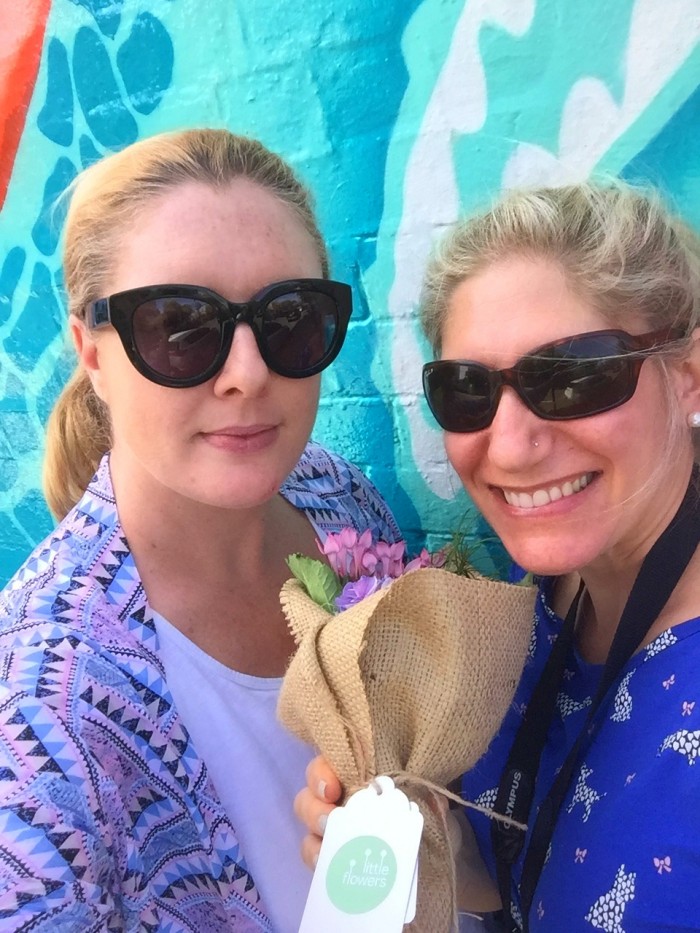 We had reached our final destination, Sacred Heart Hospice which provides pallative care and rehabilitation. The hospice is part of St Vincent's Hospital and we arrived bearing three of my favourite things, flowers, cake and fudge (not pictured.)
I've spent much more time in hospital than I'd have liked in recent years, both as  a visitor and as a patient, and this much I know, doctors and nurses save lives and strive tirelessly to make them better. In fact, now I think about it, the only reason I'm alive and kicking and writing this blog post, is because I've been cared for so well by doctors and nurses. True story.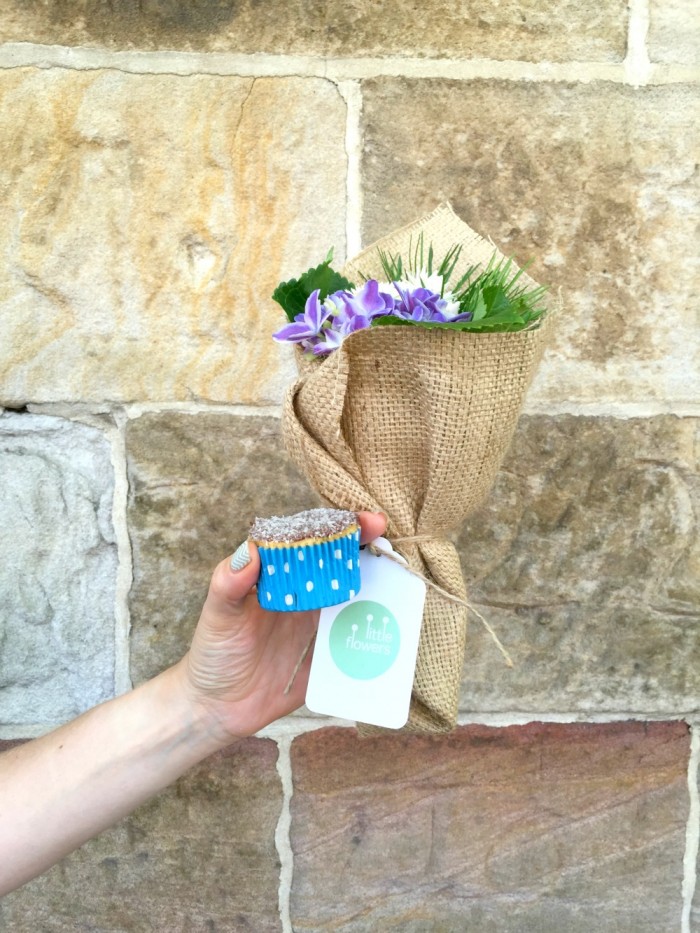 We walked into the hospice and straight into Christine, the Volunteer Manager. It was as if our paths were destined to cross. Christine was an angel, arranging for some of the flowers to be delivered to peeps in pallative care, and for us to personally deliver flower, fudge and cupcakes around the hospital.
The first stop was Intensive Care. I've been a visitor in ICU and it's harrowing. I think you must need nerves of steel and a heart of gold to work there. I loved that the nurses loved the flowers. And the fudge. Let's not forget the fudge, 'kay?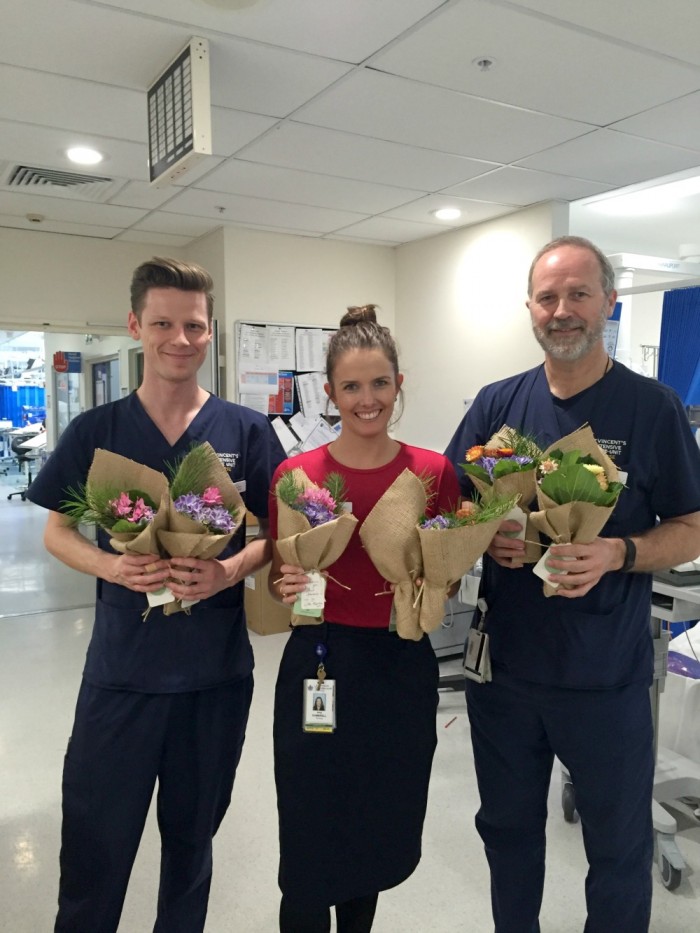 We just had time to bob down to the ER where we shared candy, cupcakes and flowers with anyone who was happy enough to take them, from patients to paramedics, police officers to doctors. It was like a festival of kindness. There were smiles on dials everywhere!
At the end of the day, I was high on kindness.
When I think of that day, I think  of the words of that magic penny song, "love is something if you give it away, you end up having more." That's what being kind is like, the kinder you are, the better you feel. And even if you haven't got a lot to give, either of yourself or of things, don't worry. Because a little kindness goes a long way.
I'd love to thank Lee, Amy, Shannon and  Simone for all the kind donations, Kristy for the cupcakes and Sarah and the team at Little Flowers for all the beautiful blooms. We couldn't have done it without you.
And of course,  to Lisa for dreaming such a beautiful idea, driving it into reality and for inviting me along for the ride. Thank you!
Now remember friends, the  fun or the photography circle doesn't stop here. Do pop on over and  say g'day to Di at Studio 10 Creative  Be sure to check out her fabulous photos, and then follow the circle to meet all the other fantastic photographers and see all their fab photos. Enjoy the photo fest!
What's your favourite way to be kind? I loving tales of kindness. Have you got one to share?