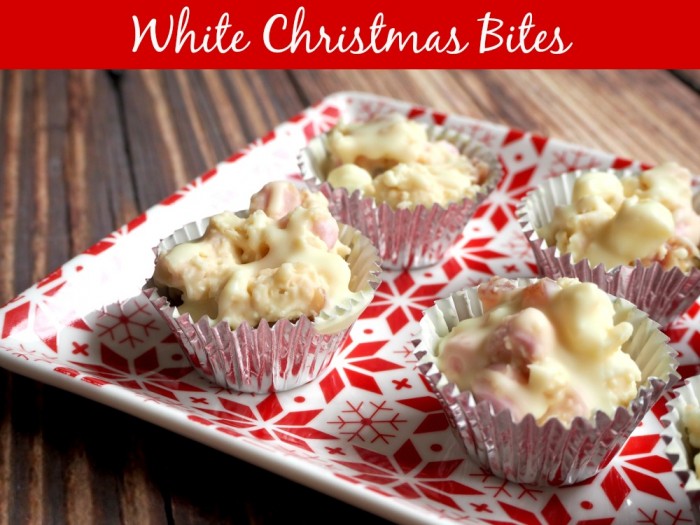 Makes 24
These treats are one bite wonderful and the perfect Christmas sweet treat. They're so easy, even the kids can make them, although they're so delicious, they'll be devoured by peeps of all ages!
Ingredients
200g  white chocolate
165g packet white Tim Tams, chopped
60g  mini marshmallows, halved
60g glace cherries, chopped
How to
Arrange 24 mini patty cases on a tray.
Melt three quarters of the chocolate'
In a large bowl, combine the melted chocolate, chopped Tim Tams, chopped cherries and mini marshmallows. Spoon between the patty cases.
Chill for about 15-20 minutes.
Melt the remaining chocolate. Using a fork, drizzle the bites with the melted chocolate and chill for another 15-20 minutes.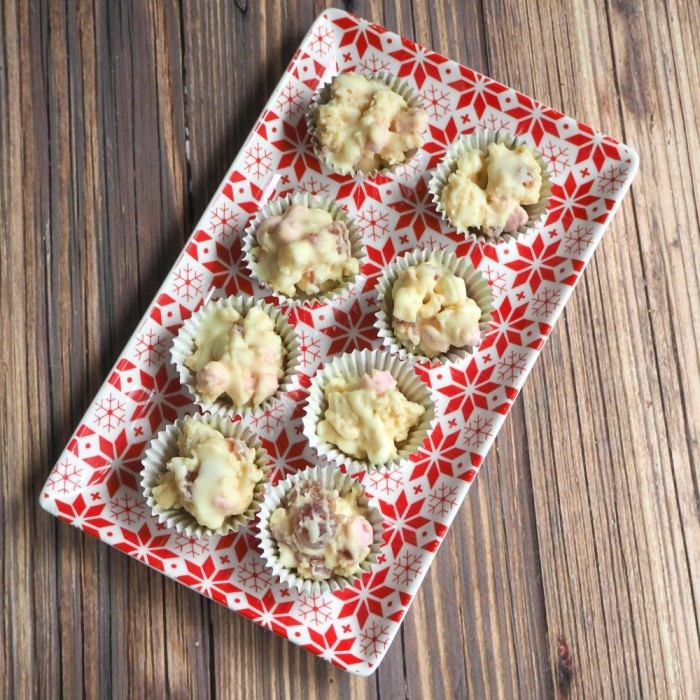 Other info
Prep and Cooking time: 10 minutes (+ 40 minutes chilling)
TIP! If you don't have patty cases, you can make the White Christmas in a 20cm square pan lined with baking paper. Simply cut into squares when chilled.
If you prefer to go to the dark side, swap the white chocolate Tim Tams for the original variety, swap white chocolate for milk chocolate and swap 2 bars of chopped Turkish Delight for the marshmallows and cherries. It's super nom!