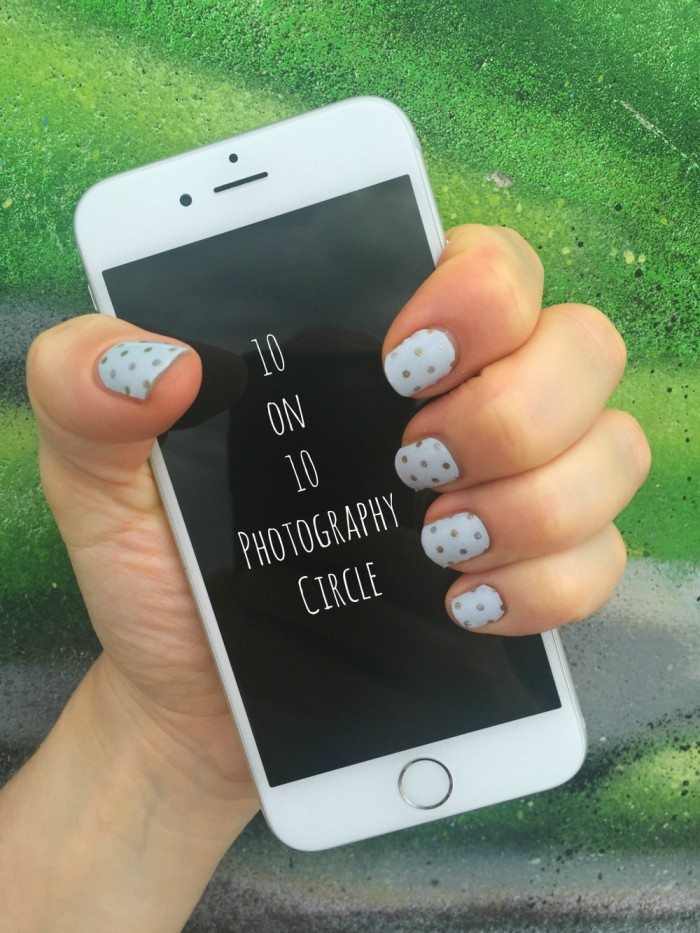 It's the 10th day of the last month which means it's time for me to make friends with my camera and join in the Clever Cookie photography circle for the last time this year. So please stick around and when you're done checking out my pics, do pop along to see Diana and see what she's been snapping. Something good, I'm sure, she's takes photographs like a boss!
When I first came to Australia in 2002 to visit my mate Jo, the first place she took me to was Bondi Beach. It was love at first sight. I've never stopped loving Bondi, I just stopped going there because I do live on the other side of the city after all. So when the outlaws came to town, we had the perfect excuse to hit the beach. Only it wasn't really beach weather and we're not really sun bakers so we walked from Coogee to Bondi instead.
I nearly combusted with excitement before we even got started when I saw the Wonderland house. Fangirl moment! FYI – Wonderland is a top Aussie drama set right here in Coogee. I'm praying to the TV Gods that Channel 10 bring it back for another season. Are you a Wonderland fan too?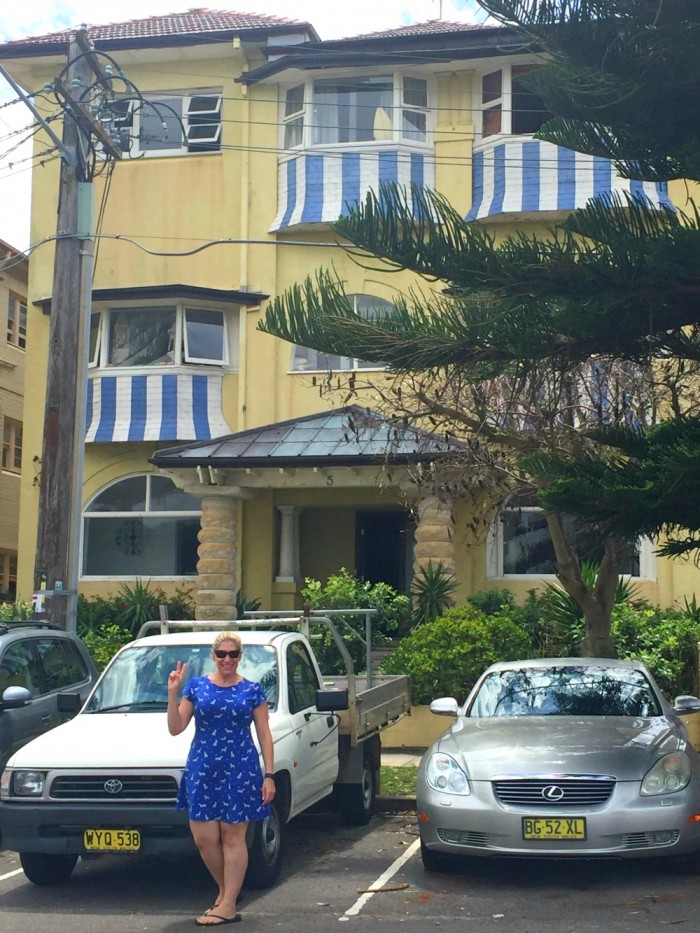 The sun was keeping a low profile that day but it made a guest appearance at Clovelly Bowling Club. I don't know how anyone can keep their eye on the bowling ball here, I'd be way too distracted by that view!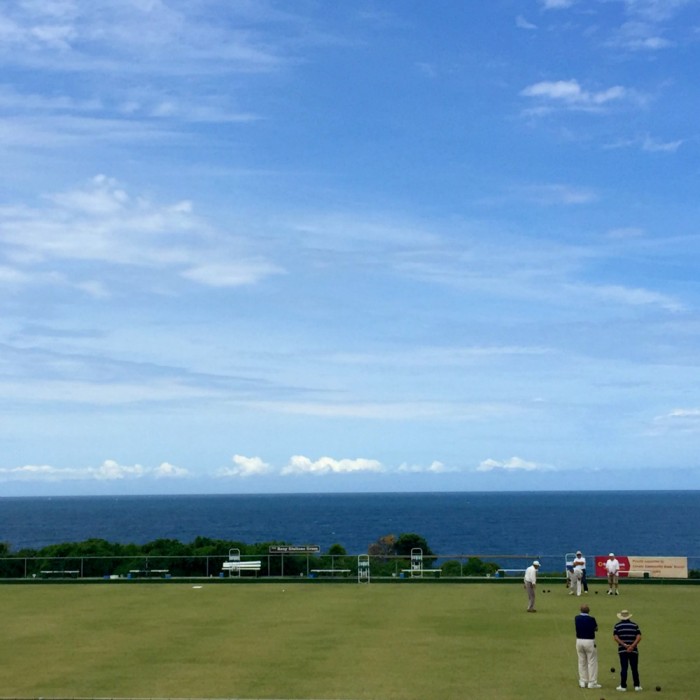 Onwards we walked to Waverley Cemetery which let's face it is not a bad spot to call your afterlife home. The cemetery which was opened in 1877 is the final resting place of many prominent Australians, including the poet Henry Lawson. Funerals are still held here Monday to Saturday but it was all quiet on the western front the day we walked by.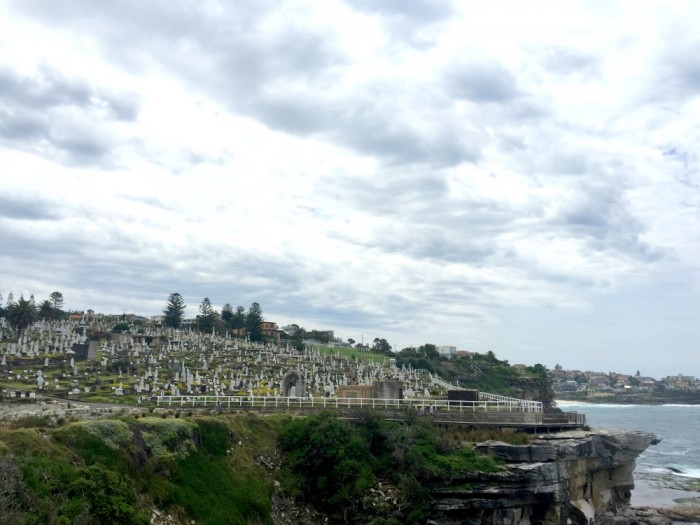 It wasn't just the cemetery that was quiet. There was hardly a soul to be seen!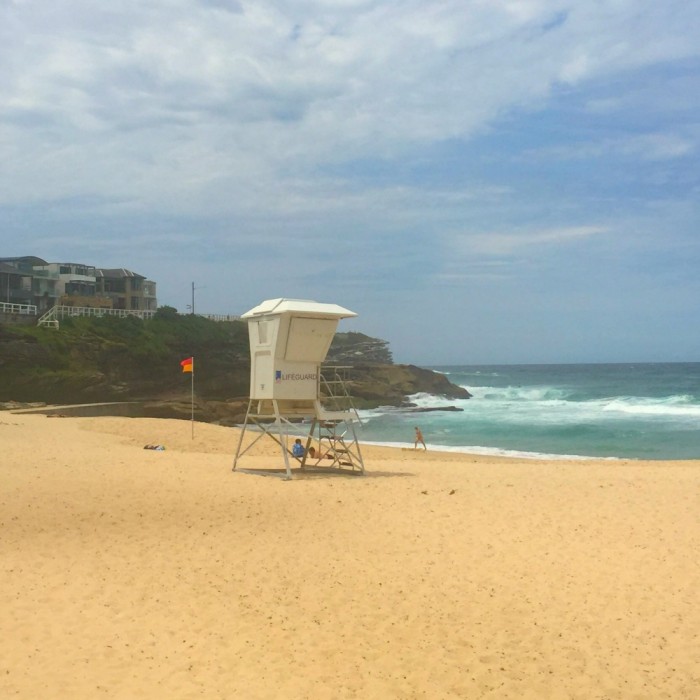 Anyone for a game of volleyball?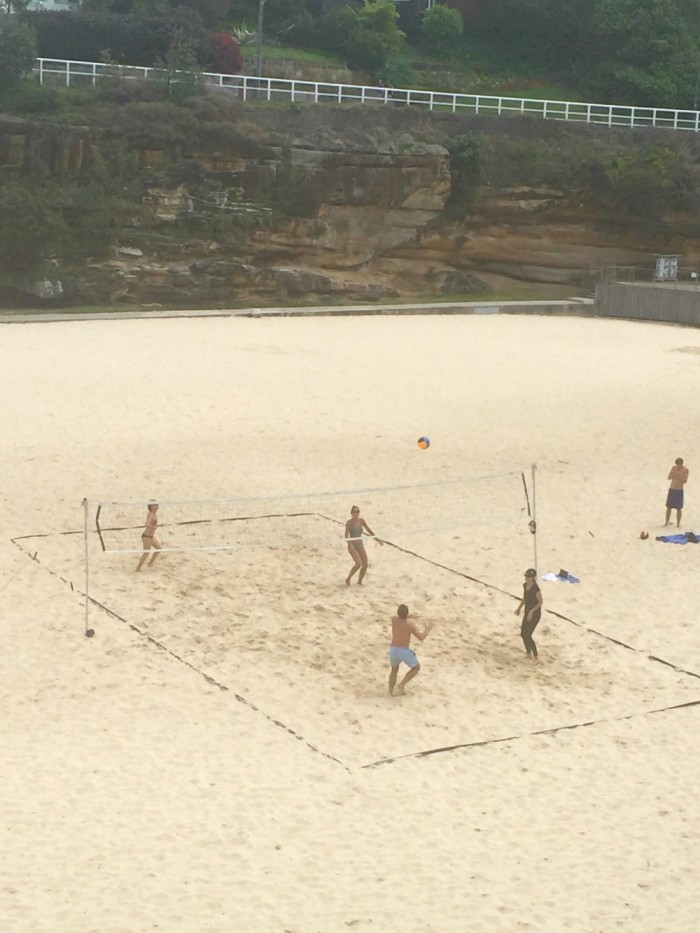 This coastal walk is a great place for dog spotting. We found this little fella waiting for his hooman at Tamarama. I had a major case of Dog Envy (and yes, that is totally a thing.)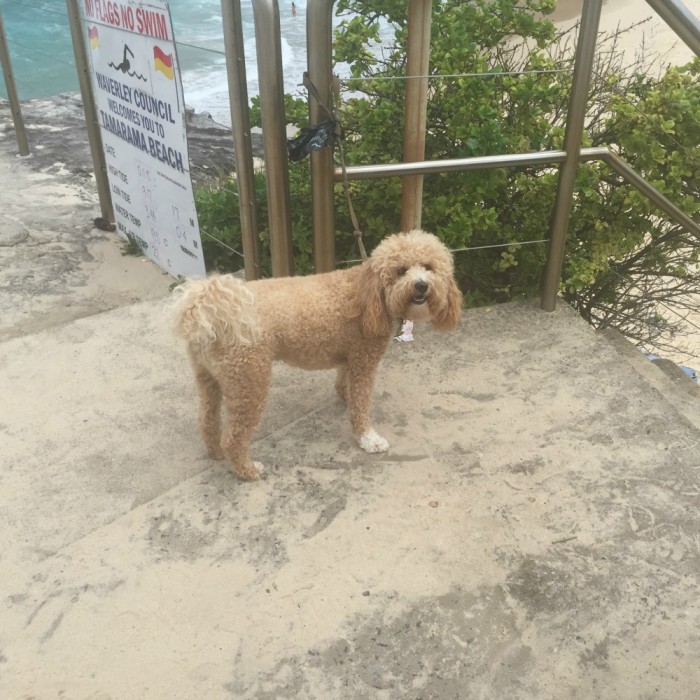 Once we got to Icebergs, the end was in sight. Bondi still gives me butterflies, even after all these years! It's at this exact spot, 13 years ago, I had an epiphany and decided to up sticks and move down under. True story.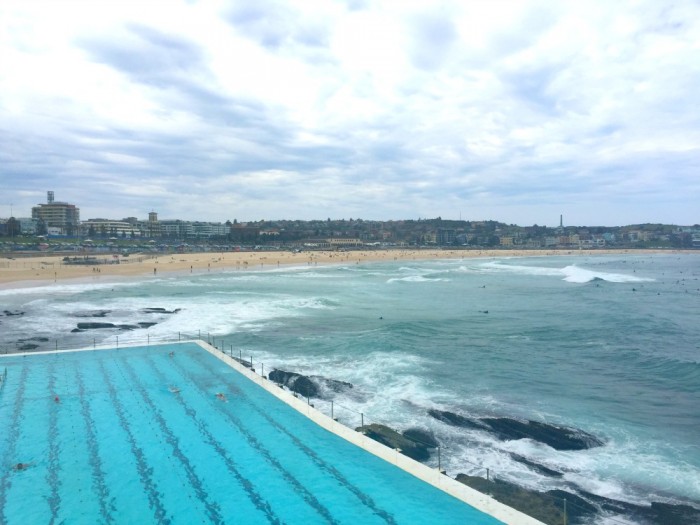 The artists at work by the beach are really as sight to behold.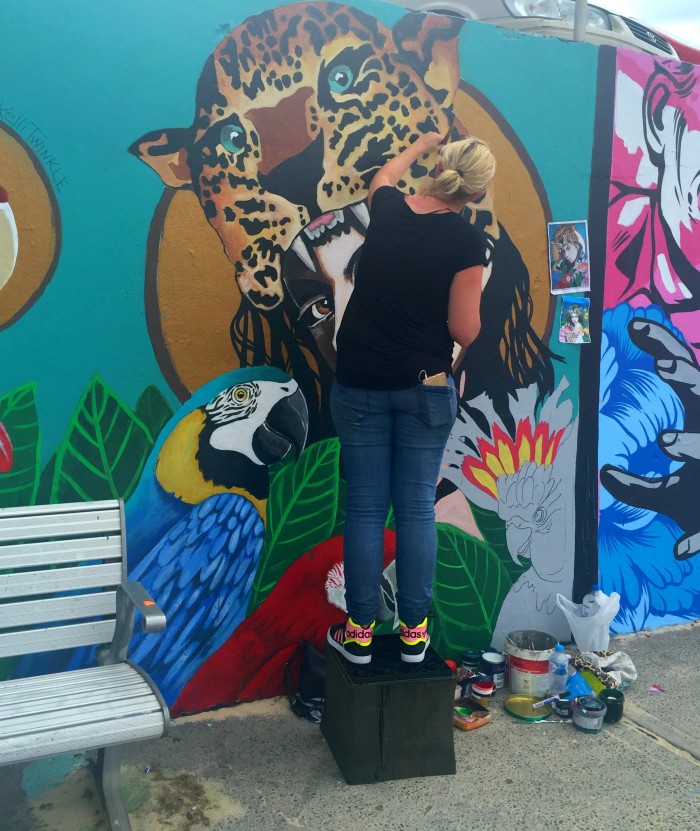 I work on the premise that it didn't happen if you don't have a selfie to prove it!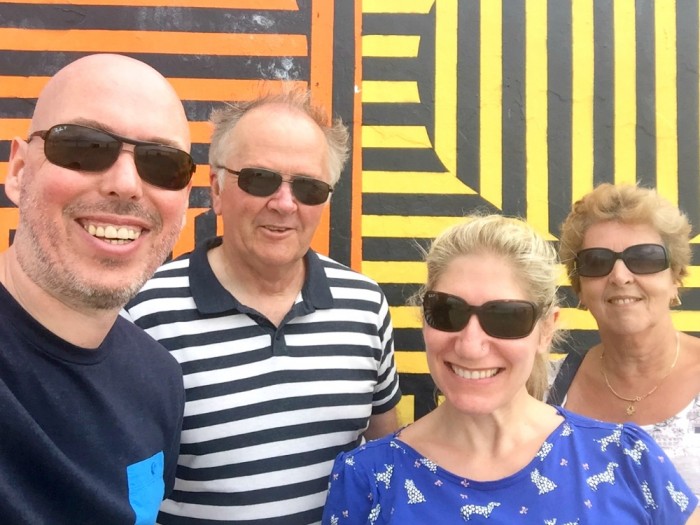 We just had time for some liquid refreshment (as in cold beer) at the Bucket List before we headed home. It's a great spot for some eats, drinks and people spotting!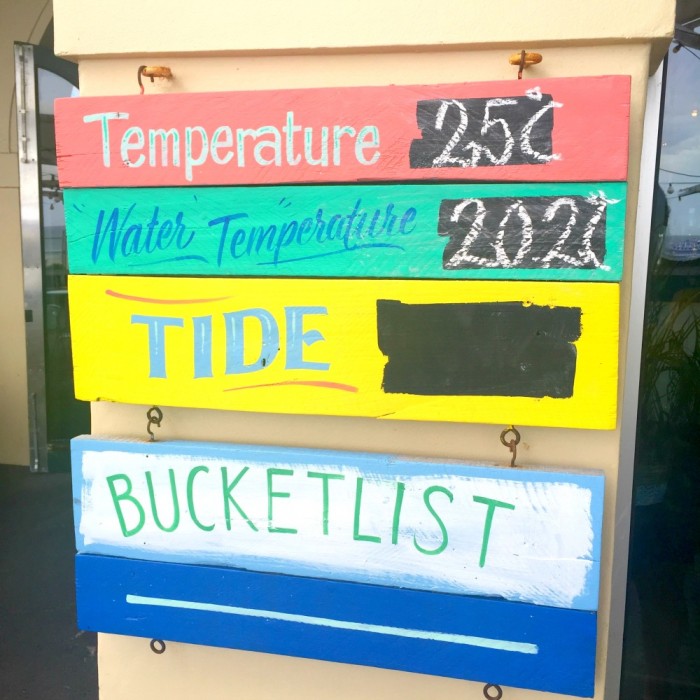 Bondi, I still love you. You'll always be my first beach love.
Have you ever fallen in love with a place and left your heart there? Do you like to stroll along the beach or lay upon it? Tell me everything!
Remember, the photography circle doesn't stop here. Do bob on over, say hi to  Diana  check out her snaps, and then follow the circle to meet all the other fabulous photographers and see all their fantastic photos. Enjoy the photo fest!