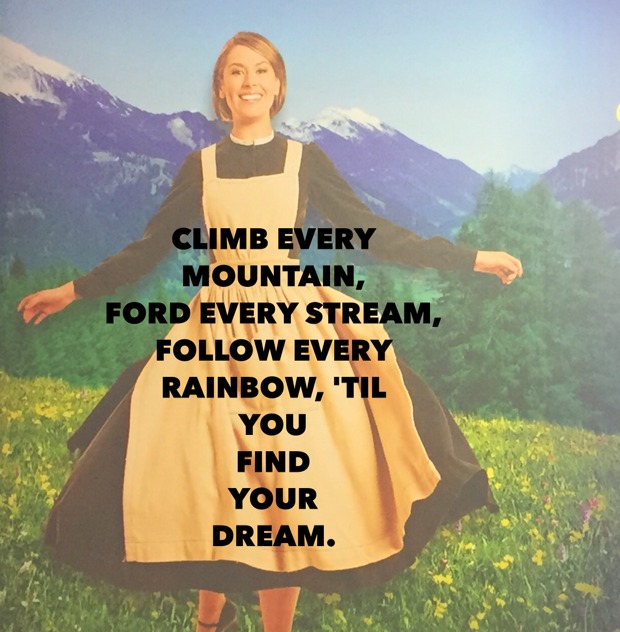 Brought to you by Nuffnang and the Sound of Music
Hello. My name is Sam and I'm addicted to musicals. I'm a self confessed musical tragic.
There are lots of things I loved about growing up and living in London, but one of the things I loved the most, was that London is like Musical City. For me, there's something magical about Theatreland, even now I'm grown up (although I use the term loosely.)
I think the musical-loving gene is hereditary because one of my earliest memories I can remember is singing along with my nana to her Fiddler on the Roof LP with wild abandon. It's tradition!
My mum loved the theatre too, so much so that she ran her own business which involved siting fancy pants mirrors with equally fancy pants advertising cards  all over Theatreland. Days when I went to "work" with her, were days of the best kind.
I love the theatre hard. When I was about eight, I was in Pharoah's rock band  in my primary school production of Joseph and his Amazing Technicolour Dreamcoat, and that my friends, is when I became really hooked on musicals.
To this day, I have a bit of a thing for Joseph and that coloured coat of his, so much so that I watched the nineties production of the show over 30 times, caught Pharoah's hanky three times and spent my 21st birthday having a back stage tour of the London Palladium and having my photo taken with Pharoah. True story! Obsessed much?
Now that I'm a Sydney sider, it's more about quality than the quantity when it comes to musicals but it one thing is for sure it always feels like Christmas when a new musical comes to town.
This year it is Christmas and a new musical really has come to town, right from the place where I left my heart on my 21st birthday, the London Palladium! Isn't it funny how life works out?! Hold on to your Tyrolean hats people because the hills are alive in Sydney with the Sound of Music at the Capitol Theatre! (And if you're in Melbourne, Brisbane or Adelaide, hold tight, the hills will be alive there soon!)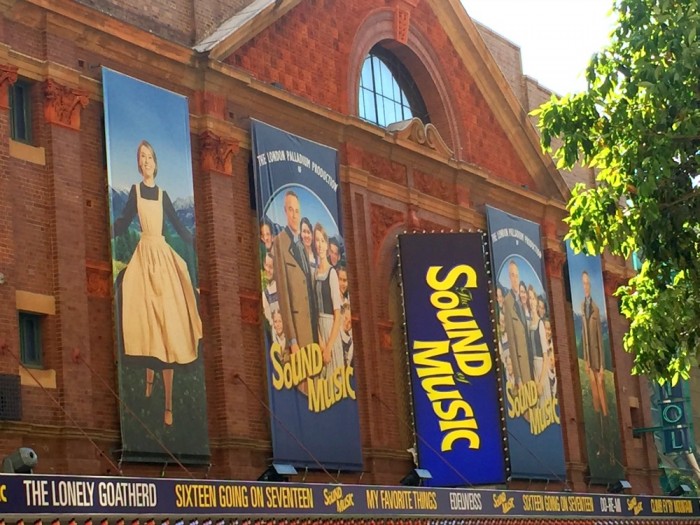 I've seen the movie but to my utter dismay, have never seen the show so when I got the chance to get tickets, I was there quicker than you can say "Climb Every Mountain." I love going to the theatre, because,  just like crisp apple streudels and schnitzels with noodles, going to the theatre is one of my favourite things.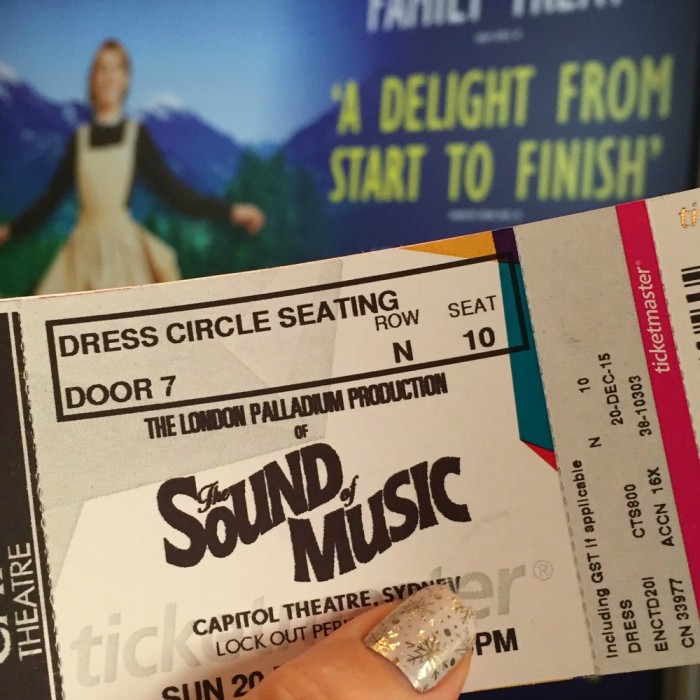 Talking of favourite things, I popped my Choc Top cherry in the intermission.  Now I've eaten a Choc Top and loved a Choc Top, I feel like a real Australian. You can't get Choc Tops in the London Palladium! Neither do you get the extra leg room which all the seats are afforded at the Capitol Theatre. Going to the theatre in Sydney is just the tops! (Ha! See what I did there?!)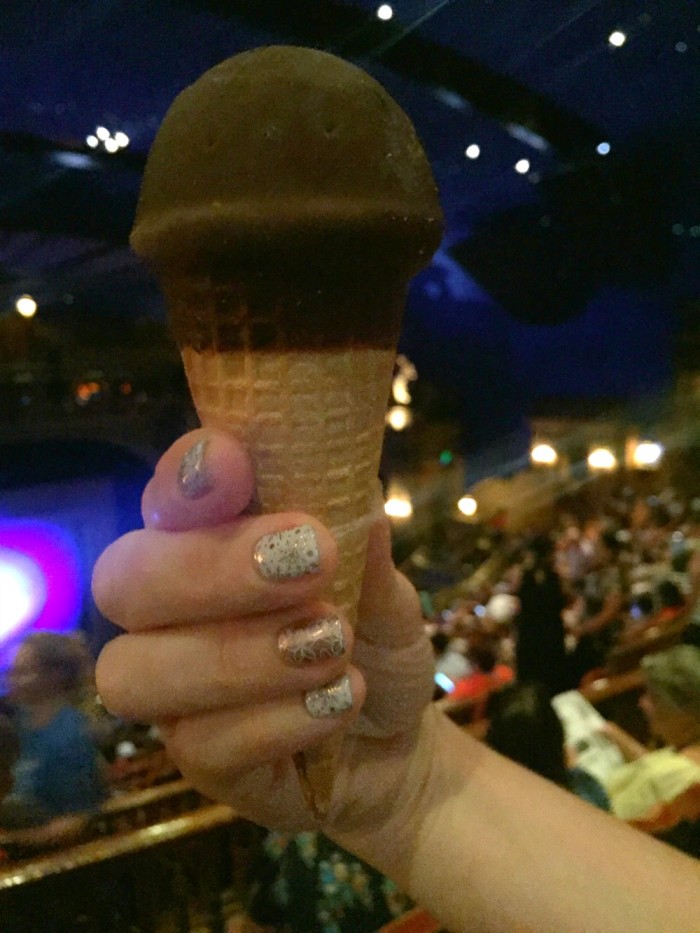 The Sound of Music is over fifty years old and it's still one of the world's best loved musicals.  I'm guessing it's because of the powerful combination of the feel good story (I didn't know it was a true story, did you?!) the family friendly appeal and the unforgettable Rogers and Hammerstein score which includes all the songs we know and love like My Favorite Things, Do-Re-Mi, Climb Ev'ry Mountain, The Lonely Goatherd, Sixteen Going on Seventeen, not to mention the showstopping title number The Sound of Music. I defy you to go the whole performance without bopping in your chair or lip sync-ing along to your favourite tunes, and by the way, in case you are wondering, chair dancing is totally a thing. Just be subtle about it, 'kay?
This production is co-produced by Andrew Lloyd Webber (who also composed Joseph – what a dead set legend)  and the cast is like a who's who of Australian stage performers including Cameron Daddo (Captain Von Trapp), Lorraine Bayly (Frau Schmidt), Jacqui Dark (Mother Abbess)  and  the amazingly talented, award winning Amy Lehpamer (Maria) who totally gives Julie Andrews a run for her Austrian money. Her voice is ah-mazing!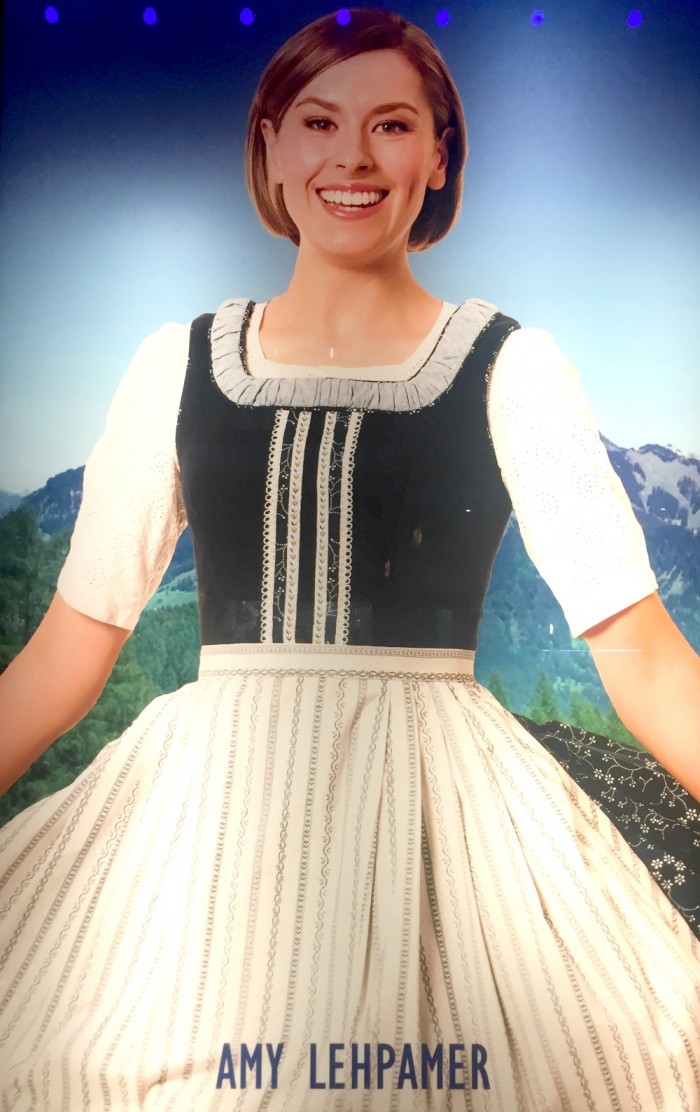 You won't know the names of the kids in the cast, but with such talent and cutneness, I'm sure you'll see their name in lights one day in the future.
I don't think it matters what your age, the Sound of Music has universal appeal and it just never gets old. It's the ultimate feel good musical. At the end of the performance, there were smiles on dials, full hearts, singing out loud and the ovations were standing. All I wanted was an encore. To coin a phrase from another musical favourite,  as my mate Oliver said, please sir, can I have some more!? Because there's no such thing as too much Sound of Music.
Are you a musical tragic too? What's your best musical? Tell me some of your favourite things!
This is one musical you don't want to miss. Grab some tickets and check out tour dates here.